Did you know we're only one week away from CMLL's 85th Aniversario sports fans?! I didn't; I had to look it up while writing this column. What a testament to how CMLL has just sapped the life out of any interest people had for that show that it didn't hit me till now that tomorrow's Super Viernes is the last before CMLL's biggest show of the year. It's not a terrible looking show either; Klan Kaoz is gone for the week, the Microstars are back (finally!), Lucha Underground star Mil Muertes is in as Gilbert El Boricua and some of the matches have promise. Of course then the main event is a reminder of why you shouldn't get too excited and we're back to being indifferent. Hard to believe a month ago we were all so excited huh? Alright enough moping Cult; there will be plenty of that when we get to the main event portion of this preview! For now let's focus on the good stuff.
Pegasso & Príncipe Diamante vs. Hijo del Signo & Metálico
What to Expect: I'm not sure who I feel worse for; Príncipe Diamante for returning after a long hiatus only be in the exact same position he was when he left, or Pegasso being moved down the card so he too can work with the soul crushing duo of Signo and Metálico!
In the end it doesn't matter who has your sympathy; we're all going to suffer during this match because Signo sucks, Metálico doesn't care about anything beyond his entrance, Pegasso will mail it in and anything Príncipe Diamante tries to do will fail. Why will it fail? Have you not seen who he's in there with? If AAA is on at this point, watch that instead of this. Hell watch AAA on Twitch even if the show hasn't started; random highlights from 2006 or Hugo and Jose just shooting the shit will be more entertaining.
Winners: Signo and Metálico in three falls. NEXT!
The Microstars!
El Gallito, El Guapito, Microman vs. Chamuel, Mije, Zacarias
What to Expect: Now this is more like it! This will be the first streaming appearance for the Microstars in quite some time, and will be the first appearance the adored Microman has made on Super Viernes since August of last year. How some of the people I know haven't rioted by now is beyond me. Really how CMLL hasn't run these guys more is beyond me. You know exactly what you'll get from these six; a really fun one fall match with some cool spots, some great effort and a really engaged audience. I don't know if it'll be as great as some of the other Microstar bouts but I have very little doubt it'll be an enjoyable match, much like all the rest are. In fact I'd be a little surprised if this didn't wind up being the best match on the show; only the fourth match and the semi-main have a chance to top it, and those two matches have a wobbly Atlantis and Esfinge. At least Atlantis has the excuse of being injured!
Winners: I never bet against Microman, mostly because I don't want the heat of being attacked by his fan base! He, Gallito and Guapito take it home after Microman pins Chamuel.
Lightning Match
Dalys vs. Reyna Isis
What to Expect: I'm at a loss for words sports fans. Dalys vs. Reyna Isis; a match that you could never picture happening, only it is because CMLL a) loves Lightning Matches, b) loves rudo Lightning Matches and c) is completely and utterly insane. And not necessarily in a good way! All of that is why I can't say I'm 100% shocked that this match is occurring. Will it be any good? My gut says no, my head says no and my heart says "COME ON CULT, WHY ARE YOU EVEN ASKING ME?!" In fairness to this match and to Dalys and Reyna, both did a good job last week, Dalys is herself not a bad worker (though she is very much a mechanical, routine worker) and Reyna has improved in the past year. None of that fills me with any confidence at all. This match just feels too weird to work and that's before you throw in how dire the luchadoras division is in CMLL now. I'll be watching out of morbid curiosity and maybe they'll surprise us all. Or maybe it'll get ugly fast. Either way this will be something.
Winner: Dalys, all day every day. She takes it by submitting Reyna with a Scorpion Death Lock at around the 6:30 mark. Remember this prediction when the match goes the full ten tomorrow as I desperately ponder just how I ended up with this gig.
Esfinge, Soberano Jr., Tritón vs. Dragón Rojo Jr., Hechicero, Templario
What to Expect: It's a match with Soberano Jr., Tritón, El General, Hechicero and Templario!
Oh, and Esfinge.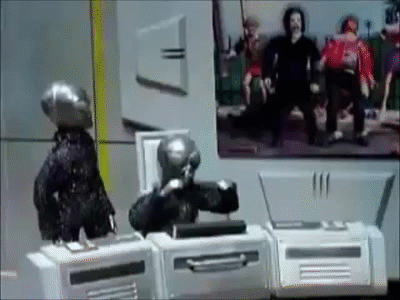 I know; we were so close to two perfect trios teams and then CMLL had to add Esfinge to it. He sticks out more than Billy Zane in Titanic. The good news is Esfinge is just one luchador; it would be quite the accomplishment for him to ruin this match completely, something that can only occur if he's in the ring for every single stretch. He won't be, which will allow Soberano and Tritón (only two of the best luchadores in the world) to get a lot of shit done with a rudo team featuring two more of the best luchadores in the world (Hechicero and Templario) and a really good third man in Rojo. Throw in how they'll all give a great effort because it's Friday and I'm confident this match will be good. It won't beat the Microstars match unless Soberano and Tritón do something really special, and Esfinge's presence will knock this down a peg. But even I'm not cynical enough to believe this won't be a good time with some of the talent we have in this one.
Winners: I like the technicos in this one. Soberano, Tritón and Esfinge get the win in three falls when Esfinge does his bridging pin onto El General.
Atlantis, LA Park, Mistico vs. Gilbert El Boricua, Mephisto, Negro Casas
What to Expect: To think it was only a night ago that Mil Muertes was throwing Catrina off a roof on Lucha Underground. Tomorrow he'll be shedding the mask and heading to CMLL to compete under the name Gilbert, all because of legal issues tying up the El Mesias/Ricky Banderas name. Hey, if there was anyone I'd trust to pull off being a bad ass while named Gilbert, it's this dude.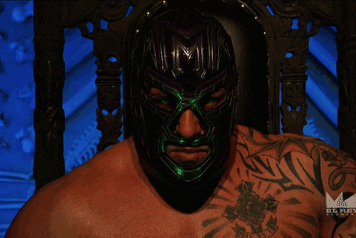 Now to The Artist Also Known as Mil Muertes' first CMLL match. It's not bad, though I kind of wish CMLL had swapped Carístico in for Atlantis, who will try hard but just doesn't seem to have the magic in his legs any more. Otherwise the match looks pretty promising. You know Mephisto and Negro Casas will be dependable and are the perfect guys to bring out the best in someone like Mistico. LA Park can't help but feel wasted in this spot but at the end of the day he's still LA Park; his brilliance will rear its head at some point, especially if he and Gilbert get to renew their old AAA rivalry. The most interesting part of the match will be what the former Mesias/Ricky Banderas will do and personally I think he'll be really good. He wasn't in the latter days of his AAA stay but that's because he was bored to tears; all you need to see is the Mil Muertes stuff in Lucha Underground to know Gilbert still has it. I think he'll give an LU style effort in this match (perhaps without all the ultra violence) and he should have a good first showing. I'm not sure it'll be enough to override Atlantis and make this a must see match, but it'll be entertaining and a good start to Gilbert's CMLL tenure, which will at least last till next month when he appears in the Gran Prix.
Winners: I get the feeling LA Park and Gilbert will be the focal point of the match, which naturally means come the end they'll have nothing to do with it. Atlantis and Mistico will get the victory for the technicos after Atlantis pins Casas and Mistico submits Mephisto with La Mistica.
Carístico, Matt Taven, Volador Jr. vs. Bestia del Ring, Cavernario, Rush
What to Expect: What a time we live in where the least interesting match CMLL has on this card is the one building to the match they want us to care about the most next week. I still cannot bring myself to do it and thus cannot bring myself to get up for this match. It'll be like the one these two had two weeks ago; quick, one guy potentially doing too much to try and get it over and a whole lot of apathy from the fans in Arena Mexico and at home. Perhaps the crowd will be a little more into it after Cavernario and Taven's match last week, but I get the feeling that was a one off and we'll be back to status quo again. The good news; it's all over after next week sports fans. The bad news; we're probably still not getting what we want after that. Life as a CMLL fan!
Winners: The technicos win in two falls after Rush is DQ'd for low blowing Taven. Or Volador. Or just us all in general. I really don't care.
There you have it sports fans! We'll take a few minutes off before I come back with a preview of AAA's show in Cancun! See you then.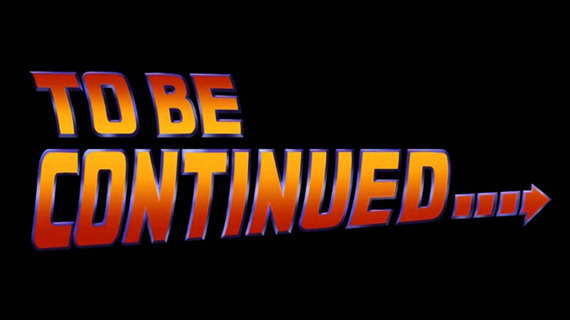 Please change disks to continue…