As Ice Cube would say, today was a good day sports fans. I ended my week long dog sitting gig, Undertaker got announced for Starrcast, then LA Park got announced for Starrcast and somehow did a Jedi Mind Trick to convince Conrad to bring in Hijo de LA Park as well. And I haven't even mentioned Aquaman being cast as Duncan Idaho in the Dune remake! Like I said, great day; and the good news is tomorrow should be even better as CMLL wraps up the Universal Championship tournament with an intriguing final and a decent card underneath. So what are we waiting for? TO THE PREVIEW MOBILE!
Pegasso & Stigma vs. Cancerbero & Raziel
What to Expect: The sun will rise, the sun will set and Pegasso and Stigma are going to have a bad time against two of the oldest and grumpiest luchadores in the undercard.
Winners: Cancerbero and Raziel take it in three falls. Can I get a next? NEXT!
Black Panther, Blue Panther Jr., Guerrero Maya Jr. vs. Okumura, Tiger, Virus
What to Expect: I look at this match and all I can think about is that double team move Black Panther and Drone tried last week. I was more impressed with You, and I couldn't get through four episodes of that garbage show.
I guess Panther will have a chance to redeem himself here at least. Frankly this could be a solid match if CMLL allows it. Panther and Maya are good workers on their best day, Tiger and Virus are great, Junior does a mean backbreaker and Okumura…won't mess anything up. He won't do much beyond that but at least he's not messing anything up. if these guys try, CMLL loosens up on the restrictions and Panther doesn't try any more weird double teams then this has a shot. Who am I kidding; I'll be posting Martin Sheen "Son, I am disappoint" memes in the review of this match tomorrow.
Winners: The Panthers and Maya take it in three falls after Panther and Junior lock in dueling Nudo Laguneros on Okumura and Tiger. One day I will be right about this and everyone will rejoice. Remember this sentence.
Esfinge, Titán, Tritón vs. Pólvora, Templario, Vangellys
What to Expect: If only CMLL had replaced Esfinge with Audaz and Vangellys with literally anyone else alive.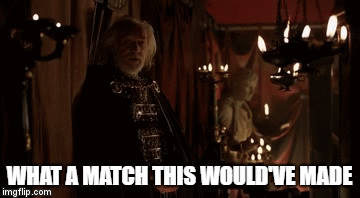 Alas Esfinge is still here, Fuhrer M. Bison is still here and there's a 45% chance Esfinge and Tritón mess up Titán's moonsault again, leading to everyone claiming Tritón isn't good again for several weeks. No I am not looking forward to that. Then again maybe CMLL will give us two or three sequences between Titán/Templario and Tritón/Templario and this match somehow gets good. You never know; if LA Park and The Undertaker can be in the same location for Starrcast II then why can't this match surprise us? Oh right; Esfinge.
Winners: Rudos take this one in three fall after Templario and Vangellys pin Titán and Tritón after Esfinge hits a dive. You know; because there is no Grodd and the cage isn't 30 feet, no matter what the Lord Edward Annis says.
Ángel de Oro, Soberano Jr., Stuka Jr. vs. Bestia del Ring, Ephesto, Mephisto
What to Expect: Ángel de Oro returns from getting nearly decapitated by Bestia del Ring last week…just to be across from Bestia del Ring this week. Clearly Niebla Roja has always been the luckier brother. I'm not sure why Bestia is involved in this match instead of Luciferno and I'm pretty sure Oro, Soberano and Stuka are going to be wondering why before this is over too. Either way Bestia's involvement means this match has no chance and that makes me sad; I want more good Soberano matches dammit!
Winners: Soberano wins this for his team in three falls by pinning Bestia. Yes I am making this pick because it amuses me. It's my preview; I DO WHAT I WANT!
Carístico, Mistico, Valiente vs. Euforia, Gran Guerrero, Último Guerrero
What to Expect: This is the ultimate "if CMLL gives this time" match. Why? Because if CMLL gives this time, mother of puss bucket it's gonna be good! Like the girl who plays Betty in Riverdale good (damn you Champ Julius for getting me hooked!). The Guerreros are always reliable, Carístico and Mistico have been white hot, Mistico and Gran Guerrero looked awesome together last week and Valiente always does better in a big time situation. This is that type of situation. Expect a fun one sports fans.
Winners: Unless this is being used to set up a Trios Championship match at Homenaje a Dos Leyendas, I like the rudos again here. They take it in three falls…and may have a run in with a certain group of luchadores from The Crash afterwards if reports of new luchadores debuting are to be believed.
CMLL Universal Championship Match
Niebla Roja vs. Terrible
What to Expect: Raise your hand if you had this as the CMLL Universal final. Now put that hand down because you're lying more than the time you said "Rise of the Planet of the Apes will resurrect the franchise." No one believed that and no one believed this match would occur. And yet here we are. Just two weeks ago Terrible overcame Stuka Jr., Gran Guerrero and then Dragón Lee in an excellent Block A final to unexpectedly get himself to the Universal Finals. His Cinderella run was topped just a week later after Roja conquered budding rival Mephisto, overcame Volador Jr. and then got his revenge against old stable mate Último Guerrero in one of the most unexpected Universal Tournament runs ever. And that sports fans is how Niebla Roja and Terrible became the final two fighting to be the one and only Universal Champion.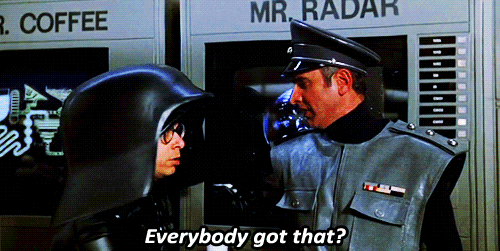 The question now becomes can they duplicate the magic they both produced running to these finals? Terrible looked excellent with Dragón Lee, but he's also not far removed from a disappointing FantasticaMania run where he looked out of place against his similar sized opponent Satoshi Kojima. Niebla Roja isn't that much smaller than Terrible and the fact that the two have not really wrestled each other one on one makes this an unknown. Having said, Terrible is very good and Roja is, in my opinion, one of CMLL's best kept secrets. Ever since he lost his mask to Gran Guerrero Roja has stepped up time and time again in big matches; I think he does the same here and takes Terrible along for the ride. Expect a riveting Universal Final.
Winner: Roja. I just feel it; he's worked his ass off to become the worker he is now and it's time for CMLL to reward him with something beyond the CMLL World Light Heavyweight Championship. So look for him to win the Big Red Belt after three falls.
There you have it sports fans. I'm off to now fantasy book LA Park vs. The Undertaker. TILL NEXT TIME!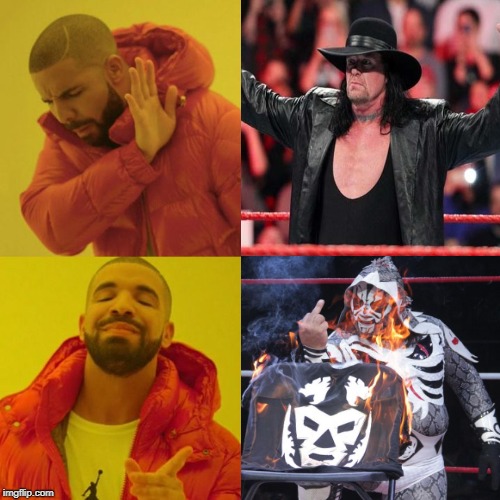 Please change disks to continue…