The weekend approaches again sports fans and with it comes all sorts of lucha libre (and WWE if you're into that sort of thing). AAA will be running their last show before Triplemania on Saturday in yet another show that looks to impress. But everything kicks off tomorrow with CMLL's Super Viernes. We're still in a bit of a holding pattern, with the Aniversario main event (and possibly card) still on hold till next Wednesday, but things look a little more upbeat this week with a tag title match possibly being set up, a great looking Lightning Match and the arrival of New Japan's biggest star Kazuchika Okada. That alone guarantees you'll be paying attention to CMLL tomorrow and I'm here to give you the full low down of the show. So let's waste no more time; there's an Okada match waiting to be predicted five minutes from now!
Oro Jr. & Super Astro Jr. vs. Disturbio & Yago
What to Expect: This looks like last week's opener…if last week's opener replaced everyone but Oro Jr. Fortunately it should be for the better! Super Astro Jr. and Disturbio are pretty much equal to Star Jr. and Akuma, but Yago is a MASSIVE upgrade from Espanto Jr. and with Disturbio gives the two talented technicos a pair they can actually work off of. Restrictions will still probably keep this match at a certain level, but that was the case last week too and the opener was still better than the usual shitty Super Viernes opener (and again, that was with Espanto Jr.! The Paulie Shore of luchadores!). There are worse things you could be doing at 9:30 this Friday is all I'm saying.
Winners: I like the rudos in this one. They take it in three falls after Disturbio pins Oro and Yago pins Super Astro Jr.
Blue Panther Jr., Esfinge, Rey Cometa vs. Dragón Rojo Jr., Okumura, Pólvora
What to Expect: At one point I believe Guerrero Maya was in this match. Then he got bumped up to the next match, Esfinge took his place and I turned into this guy.
In fairness, there's still a shot this match could be something if Rey Cometa has a night like he had earlier this summer (where he seemed to break out every dive in his arsenal) and Junior doesn't have a night like he had a few weeks ago when he slipped on his ramp dive. But I'm not that optimistic. Esfinge is just a whole lot of miss for me, there's no guarantee Cometa will bring it and while I expect Okumura and Los Revolucionarios to try, their efforts alone aren't going to make this match. With Maya this could've been something exciting. Now it's a match with a slight chance to be good and a great chance to be, as Immortan Joe would put it, mediocre.
Winners: I like the rudos again. They take it in three falls with Esfinge and Cometa eating a double stomp from Rojo and Pólvora Driver from Pólvora to seal the deal.
Atlantis, Guerrero Maya Jr., Kráneo vs. Euforia, Gran Guerrero, Rey Bucanero
What to Expect: Here's what I'm talking about with Maya; instead of having a chance to tear it up in the second match, he's replacing Diamante Azul here in a match that, quite frankly, never had a good chance at all. Classic CMLL; only they could move a talented luchador up a few spots and it would turn out worse for the guy! I suppose I could be talked into Maya having a few good spots with Euforia and Gran Guerrero but at the end of the day you just know this match is mostly going to be about Atlantis trying to do what little he can still pull off, Rey Rey Buc being too long in the tooth and Kráneo doing a whole lot of (albeit entertaining) comedy spots. Maya will have to do at least two Super Calo dives into the seats to make this something more and even then I'm not sure that'll make this match memorable.
Winners: The technicos finally get on the board in this match, taking it in three falls after Atlantis either side slams/submits Big Euf with Atlantida.
Lightning Match
Audaz vs. Forastero
What to Expect: Are you ready for some podracing?!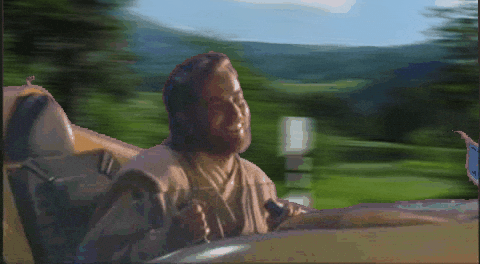 There may be a lot going on with this show sports fans but nothing looks quite as good as this match. Audaz has been having quite the time exciting people in Lightning Matches recently and Forastero will present the perfect balance between Audaz' last two big Lightning Match foes, Tritón and Luciferno. I know some people think Forastero is just lucky to be the third wheel in the new Dinamitas stable but everything I've seen from him suggests that, while he's not as well rounded yet as Cuatrero and Sansón, he's a more than capable performer and probably a slightly better high flyer than his more famous cousins. I see no reason why he shouldn't be able to keep up with Audaz and whatever lunacy the talented young luchador comes up with for the occasion. I also see no reason, barring a freak accident or CMLL giving them only three or four minutes, that this won't be the best match on the show.  It'll be fast, furious and serious fun.
Winner: I keep getting these Audaz picks wrong recently so I'll go against him and say Forastero takes the W due to him being higher on the food chain. He takes it at around the 8:30 mark, breaking out that running springboard dropkick from the ramp for this occasion.
Diamante Azul, Mistico, Valiente vs. Kazuchika Okada, Negro Casas, Último Guerrero
What to Expect: Here's the big one sports fans. I'm still not sure how exactly this all came to be but what does it matter when Kazuchika Okada, New Japan's ace and arguably the greatest wrestler in the world, is returning to Mexico to make his first official appearance for CMLL?! It's so big that it's almost endearing that CMLL a) didn't put him in the main event (which really isn't that big a deal) and b) will likely have him working many sequences with Diamante Azul. Only CMLL could try to pull that off, and they'll frankly get away with it because OKADA IN CMLL! They could've put him with anyone but Bestia del Ring and I'd still be psyched. I mean look at this man!
And truthfully this match is probably perfect for Okada. It's almost FantasticaMania like in that he gets to team with two excellent partners in Negro Casas and UG while working against Azul, the always reliable Valiente and the occasionally exciting Mistico. It's not a bad matchup at all, even if we wish there was something bigger for Okada to do (and for all we know, there may be in the weeks to come). Plus it's not like Okada will be in G1 mode for this match. He will more than likely be looking to just have a bang up time while giving us some of his greatest hits, which is quite alright because Okada is just as entertaining goofing off as he is tearing down the house. So overall I'm quite alright with this match and with Okada being involved. I expect the Lightning Match will be better overall, but in terms of anticipation and excitement, this is the match to beat on the show just for the presence of the Rainmaker.
Winners: The most CMLL thing to do would be for Okada to put over Diamante Azul while lucha libre Twitter loses their shit. And you know what; I'm going to predict just that! Inexplicably Diamante Azul will defeat Okada with a German Suplex in fall three to give the technicos the win, while we all wonder what the hell just happened.
Carístico, Matt Taven, Volador Jr. vs. Bestia del Ring, Cavernario, Rush
What to Expect: Another match just like last week, only with Carístico in for Fenix…I mean King Phoenix because who the hell knows. Fenix had better things to do I guess (like get ready for Triplemania next week where he'll be taking the Mega title from Jeff Jarrett!). I'm guessing it'll be more of the same, which is a lot of brawling, a lot of feuding between Taven/Volador and Rush and possibly some Terrible interference to set up a match between Rush/Terrible and Taven/Volador next week. That looked to be the plan before Terrible got hurt and with the rudo now back in action it may be the plan again. Either way it'll be decent, if not great, set up before we get there unless CMLL decides to also set up something for the Aniversario with this match. And it's possible; of all the other potential matches to headline the show that aren't LA Park vs. Rush, Volador vs. Rush is the one with the most build. I still haven't seen enough to think it's overtaking Park vs. Rush but we're so late in the game that I don't know what's going on. For all I know CMLL will have myself vs. one of the Masked Republic guys at the Aniversario and no one has told us yet.
Winners: I'm feeling a DQ finish here sports fans, with Volador getting low blowed by Rush in the second or third fall to give the technicos the win. Challenges will then be made, Volador/Taven vs. Rush/Terrible will be made for next week and then we can all just spend our time focusing on what the Aniversario announcement will be on Wednesday. Finally the waiting, speculation and annoyance will be over!
But for now the waiting continues sports fans. We'll get one step closer tomorrow though by the time I'm doing my live review of this Super Viernes show, and I'll even be around before that for a preview of AAA's go home show to Triplemania in the early afternoon. Till then!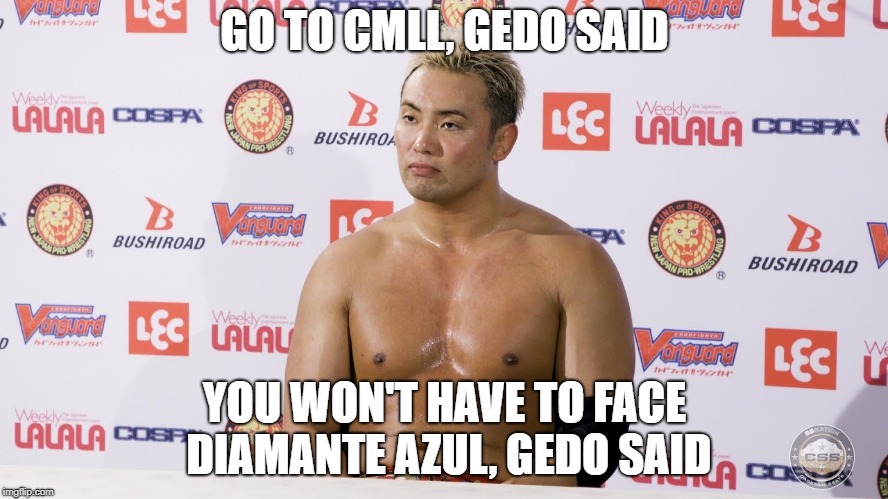 Please change disks to continue…