Good news CMLL fans; there is no AAA show this Friday which means CMLL will have my undivided attention for Super Viernes tomorrow evening. Of course that brings us into the bad news, which is that I'll now have the opportunity to be disappointed by CMLL live instead of after the fact. I kid I kid; actually this CMLL Super Viernes looks to be the best one they've had in a month, if you don't count the Aniversario (and I don't; the Aniversario is no regular Friday night bash!). Sure the Lightning Match will have its weird screen effect thing again and the main event…let's just not go into that till we have too! Everything else though looks solid to good, and thus I am excited to see what CMLL gives us a week before the Grand Prix. And with that, let's dive right into this preview!
La Guerrera, La Jarochita, Princesa Sugehit vs. Dalys, Metálica, Reyna Isis
What to Expect: I'm potentially being really silly when I say this…but screw it; this could be a better than usual CMLL luchadoras match. I say this because it's not just the veterans in this match for once. Yes Dalys will be around doing her solid, mechanical, unspectacular affair but everyone else is either good (La Guerrera, Princesa Sugehit, Metálica) or improving (Jarochita, Reyna Isis). It's not a bad mix, and unless Dalys just hangs out in the ring for every minute the other five will get the time to show us what they can do. There may be some sloppy moments and I could be very, very wrong come tomorrow night about this whole thing. But I can eat crow then. For now I'm hopeful this could be a solid match and will be very excited to see Guerrera, who has impressed almost every time CMLL has given her an opportunity.
Winners: Having said all that, the ending to this match will still be annoying. Dalys, as always, will pick up the win, pinning La Guerrera in fall three with a Swing Bottom just to make me roll my eyes for the 90th time in two days.
Ángel de Oro, Flyer, Niebla Roja vs. Ephesto, Mephisto, Templario
What to Expect: I'd say it was a good sign that this match was only second on the show, but Ephesto involved so thus I'm tempering my expectations. Much like I have when it comes to finding those 100 coins in the Mario 64 level where you find the metal cap.
But enough about my video game troubles. Ephesto is a concern in this match if only because he's decaying faster than my confidence in America. Even still he is merely one man; everyone else is a lot of fun and it'll be a treat to see Flyer, Templario and especially Ángel de Oro and Niebla Roja cut loose for the first time in awhile. All four guys have had strong years but it's begun to feel like most of their high end stuff took place earlier this year, with the LA Park madness overshadowing them since (in fairness, Templario, Oro and Roja were all in a great match in The Crash just last week). This is an opportunity for them to deliver some good performances in a trios match not being used to set up a Monday/Tuesday main event, and I think they'll make this work.
Winners: It's a too close to call scenario sports fans, which means it's Canadian Dollar time. Heads technicos, Moose rudos…and its heads. Oro, Flyer and Roja win this one in three falls and holy shit I'm beginning to think the coin got this one wrong. Alas the bell has already been wrung. Or the coin has already been flipped. Should've gone with that one instead Cult.
Lightning Match
Valiente vs. Felino
What to Expect: On the one hand, this looks like a pretty exciting match. I like both guys and both have reputations for stepping in big matches. I wouldn't say this is a big match in the traditional sense but it is a singles match for both guys and they should step up their game accordingly. On the other hand, Lightning Matches are now suffering from CMLL's brand new screen format, where we get the time, CMLL's logo and "Match Relampago" blocking half of the screen and thus half the action. Only Jake Strong is more unpopular in lucha libre right now.
So what will win out; Valiente and Felino's performance or the annoying ass format? Sadly I'd have to go with the latter. The two Lightning Matches that have featured this atrocity (Mistico-Negro Casas and Black Panther-Tiger) were both fine from a match quality perspective (not counting the ending to Mistico-Casas) but neither was good enough to overshadow the technical problems. Unless Felino is breaking out a few new dives and Valiente is doing two Valiente Specials, I just don't see this being good enough to leave a lasting impression. It's a shame because I do feel it'll be a good match; it's just no one will care because once more (you open the door?) CMLL had to be clueless and do something no one wanted or asked for.
Winner: Valiente will take this with a Valiente Driver at around the 7:30 mark.
Hijo de LA Park, Mistico, Soberano Jr. vs. Forastero, Negro Casas, Rey Bucanero
What to Expect: A week ago Rey Bucanero took Forastero's place teaming with Cuatrero and Sansón for reasons unknown. This week; they're teaming together! CMLL's universe really does work in weird ways. At least they have a shot to be in a fun match. We know we'll be getting good efforts from Hijo de Park (who is hotter than those Hot Cheetos that sent something called Lil Xan to the hospital), Soberano, Forastero and Casas; they can't help themselves. It'll come down to what Mistico and Rey Rey Buc can give us. I have no idea on Mistico but I thought Rey Rey Buc tried really hard last week in that underrated trios match with the Dinamitas, Tritón, Stuka and Esfinge. If he tried that hard for Esfinge, I think he can put up an even greater effort with this group. Don't be surprised if this is the best match on the show, and perhaps another bout where I and the rest of the lucha populous strongly disagree!
Winners: I like the technicos again sports fans. They take this in three falls after Park pins Rey Rey Buc with the Cradle Piledriver and Soberano pins Forastero with a Fire Driver.
Carístico, Michael Elgin, Volador Jr. vs. Cavernario, Cuatrero, Sansón
What to Expect: It's the closest thing we're getting to a Gran Prix preview sports fans. And even then it's not entirely accurate as Cavernario, for some reason, isn't in the Gran Prix. Say what you will about Diamante Azul but his blackmail clearly works better than Cav's! In any event, the only question I have about this match is whether CMLL will allow them to truly cut loose. Carístico, Volador, Cav, Cuatrero and Sansón are all excellent and while Michael Elgin's last year out of the ring has soured me on him greatly, I cannot deny that he's an exceptional talent and seems to fit better in Mexico than he does in Japan. They're capable of having the best match of the night; I just wonder if they'll be able to considering Elgin will be on the opposing side of Carístico and Volador in a week's time, something that screams "INCOMING BETRAYAL!" I guess we'll see. As of right now though I'd have the previous match being a little bit better, if only because I see this match getting cut short for time.
Winners: Cavernario, Cuatrero and Sansón take this in three quick falls after Elgin betrays his team. He'll then lay out Cuatrero and Sansón too to prove the World's dominance over Mexico, all while Cavernario scurries to the back. I would too if I was him.
CMLL World Trios Championship Match
Ciber the Main Man, Scharly Rock Star, The Chris (c) vs. Euforia, Gran Guerrero, Último Guerrero
What to Expect: I am beginning to believe that much like the GOP's cluelessness, the Star Wars series and Paulie Shore's career, this feud will never end. It'll last right until the universe ends and then resets itself, like it did in that one Futuarama episode. And even then this feud will keep going!
As you can see, I am not happy about this development. I don't know anyone who is. For what feels like the 9,001st time I've pointed this out, these two teams just don't have it. Actually let me rephrase; the Guerreros certainly have it and have tried their damndest to make this feud work. It's Klan (Kaoz), Klan Kaoz, The Cl4n or whatever they're calling themselves now who have been the problem, as all the effort and all the star power from the mid 00's can't change that they're the living embodiment of the movie title Brokedown Palace. Miracles are always possible but it didn't occur at the Aniversario (where Ciber, Scharly and The Chris inexplicably won the Trios Titles they're defending on this show) and I don't see it happening this time either. Much like that door in the space station in Armageddon, this match is gonna blow.
Winners: CMLL, for whatever reason, seems to be building towards some sort of Apuesta match between these two teams or two members of each team (hint hint; the UG and Ciber). That and the fact that Klan (Kaoz) won these titles two weeks ago suggest that they won't be losing these titles so soon. The problem is this is the Guerreros and this is CMLL; ergo the opposite will happen. I say the GG, Big Euf and the UG begin their second reign as Trios Champions with a three fall victory to close out this show. Challenges will follow and I will cease to care.
There you have it sports fans. I'm off to do something else with my time, but I shall return for a CMLL Live review tomorrow. TILL THEN!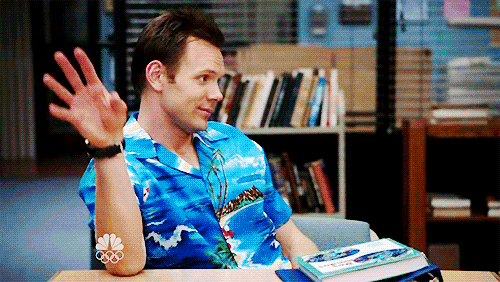 Please change disks to continue…