Not counting those long dull Monday nights in Arena Puebla, CMLL is like Hansel; so hot right now. It started with LA Park's return after the Gran Alternativa Final two weeks ago, grew even bigger last week when Park officially returned to in ring competition in a five star match (according to yours truly) and now seems to be reaching critical mass with imminent arrivals of Rey Fenix and Pentagon to the promotion. And if that wasn't enough, now we have this Friday's Super Viernes, yet another fantastic card headlined by yet another potentially epic LA Park match. What more needs to be said; CMLL is the hottest ticket in town right now. Now why don't we get into the hottest CMLL preview in town? To the preview mobile!
Astral, Eléctrico, Príncipe Diamante vs. Disturbio, Metálico, Sangre Azteca
What to Expect: As the new found tradition of Super Viernes being the hottest show around continues, so does the new found tradition of the Super Viernes opening match blowing chunks. Alright in fairness there is a scenario where things could work out. All three technicos are solid and with good rudos could make something out of this. The problem is Disturbio is the only rudo on the other side who's going to give a damn in this match. Metálico has otherwise already done the one match where he hits a moonsault (i.e. gives a flying [redacted]) and just like Sonic the Hedgehog, Sangre Azteca's best days were years ago. In other words, your best hope is that one of the technicos does something cool to make this somewhat memorable. Otherwise this will be as noteworthy as last week's opener and the week before that and the week before that. Must I go on?
Winners: When in doubt go with the rudos. The grumpy old men (and Disturbio) take this in three falls.
Drone, Guerrero Maya Jr., Rey Cometa vs. Okumura, Puma, Tiger
What to Expect: It's amazing to me that the same person who booked the opener could then turn around and follow it up with this. There so completely different. That opener is Maika Monroe in Independence Day 2 while this match is Maika Monroe in gorram It Follows. That's a major jump in quality sports fans. That tells you whoever put this together is more erratic than Jack Nicholson's body of work or they like Disturbio the way we all like orange soda.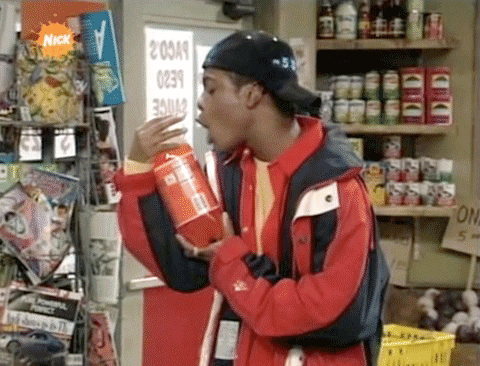 But enough of that rambling paragraph of references; the point is this is a damn good looking match. For one Puma and Tiger have been absolutely owning this second match spot against all comers. Do you really think that's going to stop now with three really good technicos in Drone (who I'm pretty sure has been in all these matches by this point), Maya and Cometa on the other side? And then there's Maya and Cometa themselves. You may recall last week those two collided in a pretty strong Lightning Match where Maya wound up in the third row and neither guy got the win because time expired. You may also recall both guys were pretty ticked off about it and each other afterwards. Normally it feels like CMLL would forget about it five minutes later…but normally two guys with issues don't team together a week later. If nothing else it's something to keep an eye on. But even if Cometa or Maya don't come to blows this match should still be a good time thanks to how good both guys are and how much Puma and Tiger have been acing it.
Winners: As much as I want to predict Maya going rudo and helping Puma, Tiger and Okumura win this one, we'll go the safe route and say Puma, Tiger and Okumura win this one clean in three falls after the Casas Brothers nail a lung blower double stomp spot on Cometa.
Diamante Azul, Niebla Roja, Soberano Jr. vs. Hechicero, Rey Bucanero, Shocker
What to Expect: You know the card for a CMLL show is big when Diamante Azul, Niebla Roja and Soberano are all slumming it down in the third match. Although that could be because they're stuck working Rey Rey Buc and Shocker I suppose. That's the one thing I don't get about this match. All CMLL needed to do was stick Hechicero with two awesome partners and this match is rolling. Instead we've got Rey Rey Buc and Shocker, the latter whom looks to be one Five Guys burger away from retiring and the former who only shows up on the big shows. Maybe Bucanero will consider this a big show because of all the people LA Park is bringing in? Unless that happens I'm not optimistic about this being great. It'll be good because Soberano, Roja and Hechicero are all too good to let this be below par (while Diamante Azul throws in a few cool things) but it would've been so much better if Templario and Cavernario had been in these spots instead.
Winners: This has technico victory written all over it. Azul, Roja and Soberano take it in three falls.
CMLL World Middleweight Championship Match
Cuatrero (c) vs. Ángel de Oro
What to Expect: You have got to love CMLL saying "you know; LA Park being in Arena Mexico isn't enough, let's throw the fans the rematch from our second biggest show of the year!" And that's how Cuatrero-Ángel de Oro III came to be and how we all learned how a trilogy would look if every entry was like Return of the Jedi.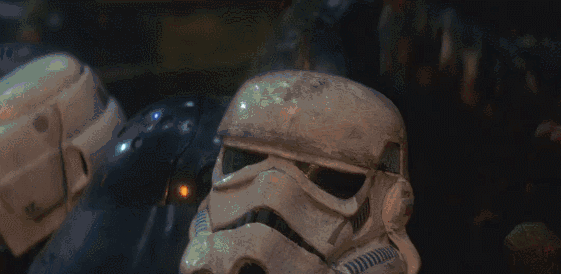 That's kind of an insult by the way. None of the Oro-Cuatrero battles have been bad; I liked their FantasticaMania match and the mask match at Homenaje a Dos Leyendas was really strong, especially the post match stuff. Take away that aspect from H2L though and I can't say I've loved any of these matches either. It just feels both guys are missing a little extra charisma, especially compared to their brothers Niebla Roja and Sansón, who almost stole the damn show from both Oro and Cuatrero at H2L just by being at ringside. That sort of missing x-factor could be covered up on an event where the stakes were really high. That's not the case here, which leads me to believe we'll be getting something along the lines of their FantasticaMania encounter than the H2L one. It's not the end of the world; the match will still be pretty good. Just don't go expecting a Match of the Year candidate or anything to that extent.
Winner: Cuatrero has won every match in this feud thus far and this will only be his first defense of the title since beating Oro for it at FantasticaMania. Throw in how much higher he is on the totem pole and he's got to be winning this. It'll be in three falls after he nails Oro with a sitout Crucifix Powerbomb.
Carístico, Flyer, Mistico vs. Forastero, Sansón, Último Guerrero
What to Expect: The good news; the main event push for Flyer continues! The great news; he's in a match this week where a) he's not going to get overshadowed by his far more famous uncles and b) he's across the ring from three guys who are absolutely the right rudos for him to work with. It was only a few months ago where Flyer was stuck with the Cancerbero's and Raziel's of the world. Now he's battling the UG every other week, teaming with Carístico and Mistico and being the second best guy on his team!
So yeah, this should be an outstanding match. I dare say it may be the best of the night, but there are a few things that give me pause. After last week no one is going to doubt what LA Park and Rush can do in a main event again, even if Bestia del Ring is involved. And I'm sorry but I'm still really down on Mistico right now. He was fine two weeks ago in that great match featuring Ángel de Oro and Soberano going against the Dinamitas but he was clearly the sixth best guy in that match. He will be again here barring Flyer having a disastrous night (and he won't seeing how well he's handled the last two weeks) and I'm just not sure if he has the gear to reach the level his partners will. But even if he doesn't the rest of the talent is so strong that I can't see this match being anything less than really good. Carístico will be game, Forastero and Sansón will bring the double teams, the UG will be the UG and this will be a really fun watch that would've stolen the night if the main event wasn't what it was.
Winners: A too close to call situation is what this match is. Let's find that Canadian Dollar. As per usual heads is technicos and moose is rudos…beware of the moose! Forastero, Sansón and the UG take it in three lovely falls.
Hijo de LA Park, LA Park, Volador Jr. vs. Bestia del Ring, Rush, Terrible
What to Expect: Let's be real sports fans; CMLL had to come back a week later with the follow up to last week's epic masterpiece of a main event, a match so good that Bestia del Ring couldn't neuter it. It was that damn good and that damn successful. And that might be the problem because as I sit here now I cannot for the life of me think of a way LA Park, Volador, Hijo de La Park (in for Flyer), Rush, Terrible and yes, even you Artist Formerly Known as Pierroth, can top last week. Then again I didn't think they could pull of last week and look how wrong I was. I think at this point the safe thing is to trust in LA Park and Rush. They always deliver and they seem to just get better every time they step in the ring together. And don't forget that part of the genius of last week's match was that it was so great despite Volador, Flyer, Terrible and Bestia being background players. Sure Volador had the huge moment at the end but prior to that it was all Rush and Park and the match worked anyway. That just goes to show with LA Park involved anything is possible. So while I'm not sure how they're going to do it, I fully expect come midnight tomorrow we will all be in awe again at the spectacle and magic these six luchadores produce. Fasten your seatbelts and keep your Bette Davis quotes close at hand.
Winners: I was absolutely floored there was a semi-clean finish to last week's match and there's no way possible I can see lightning striking twice. There will be a DQ finish to this match, it will come in the third fall and it will involve Rush being caught low blowing LA Park this time around. From there CMLL will be forced to squirm as Rush and LA Park get live microphones, leading to challenges and a huge match between the two in Arena Mexico next week. Because why slow down now if you're CMLL amirite?
We're done here sports fans. I'll see you tonight for the AAA review. Till then, yet another LA Park gif.
Please change disks to continue…