With all the celebrations of CMLL legends this year (Atlantis, Blue Panther, Máscara Año 2000 and Negro Casas) it's easy to forget that CMLL generally saves one night to celebrate all legends. As it just so happens, that night is tomorrow night (or tonight if you're reading this on Friday), as CMLL will be using Friday's Super Viernes show as their official 2018 Leyendas celebration. Depending on where you fall in your lucha tastes this is either good news or bad news. If you enjoy seeing the stars of old try to relive their glory days then chances are you'll have a good time. If you're someone who enjoys good lucha libre then chances are you'll be longing for a show like last week when Fenix and Cavernario tried to kill each other in the main event. The good news is CMLL has booked a show to satisfy both sets of fans; there are three Leyendas matches booked for tomorrow and three regular ones, two of which have promise and one that may be a Match of the Year contender. If all goes well this may be a lucha show for anyone. Of course if it all goes well it could still feature a Worst Match of the Year contender so…I guess well is all in the eye of the beholder there. In any event, it's a lucha show that needs previewing and I'm just the nerd to do it. Let's get cracking.
Super Muñeco, Super Pinocho, Super Raton vs. El Gallego, Mr. Condor, Rocky Santana
What to Expect: My memory is a bit hazy sports fans, but didn't CMLL do this exact same match to open last year's Leyendas show?! Let me check Cagematch…IT WAS THE OPENER ON LAST YEAR'S LEYENDAS SHOW! I WAS RIGHT! Actually that's too excited a reaction. Let's try this instead.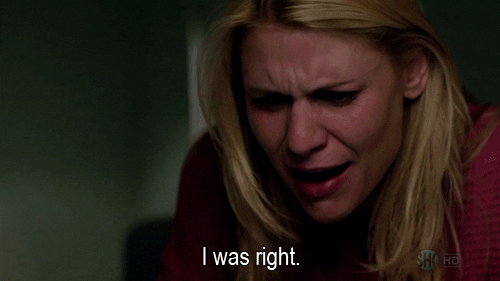 Holy shit this is lazy on CMLL's part. It's even lazier than AAA booking Lady Maravilla against Lady Shani twice in Lucha Capital. At least there you could give AAA the excuse of being all flustered last week by the bad weather that nuked their show; unless CMLL can prove there's been fog affecting them for the last year they have nothing. Well other than their laziness of course. I will say that I do recall this match being far better than it had any right to be last year and that Gallego and Mr. Condor (two dudes who I've seen have decent matches in DTU in the not so distant memory) are capable workers. So lazy or not, this probably will be the best Leyendas match on the show. It still doesn't change how CMLL should've done something different though. Why not call Heavy Metal? WHY NOT CALL MÁSCARA SAGRADA?! Why am I the only one who wants that man booked? He unmasked Black Cat dammit, not that anyone these days would know.
Winners: Don't the technicos always win these matches? Even if they don't, I'll play it safe and say Trios Fantasia take it in three falls.
El Gallito, El Guapito, Microman vs. Chamuel, Mije, Zacarias
What to Expect: A key difference you'll see between this year's Leyendas show and last year's is that CMLL actually booked more than two good matches this time around. In theory, this micro stars match is one of them. I will say that, as time has gone on, these micro stars matches have gotten a little less enjoyable. It's like the AAA opening matches; they're never bad and always fun, but after awhile it feels like you've seen them all. I'm worried that may weigh this match down, but in the end its still Microman, the great micro base Chamuel, Mije and Zacarias. If they don't find a way to make this fun then Angel never has that epiphany after that one disastrous night with Darla.
Winners: Team Microman will be victorious, with the fearless leader picking up the victory in fall three after pinning Chamuel.
Cavernario, Rush, Terrible vs. Cuatrero, Forastero, Sansón
What to Expect: The semi-main event is the most exciting match on this show but this…this one is the most intriguing. And why wouldn't it be; not only is it a rare rudo vs. rudo match up but it's also the two best non Guerreros rudos teams colliding. It's also a bit of a styles clash. Anyone who has seen these two units knows that Cuatrero, Forastero and Sansón like to do a little bit of everything while Rush and Terrible like to brawl, brawl, brawl and in Rush's case count down the minutes till LA Park is back. Oh, and then there's Cavernario, who's technically not part of Los Ingobernables but sure does hang out with them a lot, even if he prefers to do a little bit of everything as opposed to Rush's brawl first, ask questions later style. Whether this match is good or not will come down to which style is worked. If this turns into a match where Rush and company sneak attack the Dinamitas before the bell and control the action well into fall two then this will be a very okay match. If anything else happens then look out; this could be a show stealer.
Winners: Oh matches that are too close to call; how I've missed you! Let's find that Canadian Dollar sports fans. Heads Los Ingobernables, Moose Dinamitas…and it's MOOSE! GET OUT THE WAY! GET OUT THE WAY! GET OUT THE WAY! Has that joke gotten old yet? Who cares; hasn't to me! Hasn't to the Dinamitas either, who will be walking out victorious after three falls.
El Felino, El Solar, Mano Negra vs. Fuerza Guerrera, Jerry Estrada, Negro Navarro
What to Expect: There are two things about this match that immediately stand out. First, this match would actually be good if it were just Solar and Negro Navarro exchanging holds for fifteen minutes while the other four luchadores just watched on the apron (maybe Felino and Fuerza could get a few minutes, but that's it!). Second, JERRY ESTRADA! Talk about a blast from the past; the last time I saw that guy he was being dragged to the ring by a cougar to get his head shaved by Heavy Metal in one of the wildest lucha libre matches in history. But that's a story for another time.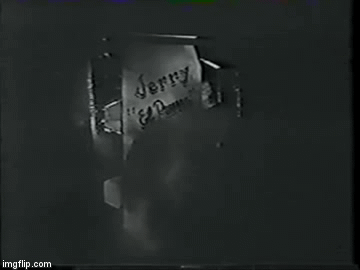 Obviously I kid when I say that was the last thing of importance Jerry Estrada did; he's continued to work on and off since that match 24 years ago and many will remember he even briefly appeared with WWE during the doomed AAA-WWE working arrangement back in 1997. This match will be yet another big moment for Estrada, as it marks the first time he'll wrestle for CMLL since he bolted for AAA in 1992. The lesson sports fans; time heals all wounds (unless you're Konnan or El Hijo del Santo). Sadly I'm not sure how good Estrada will be at 60 years of age and he's not exactly surrounded by a great crop of talent outside of Navarro and maybe Solar. I joked earlier but CMLL really should just let those two do all the mat work they can, let Felino and Fuerza Guerrera (who all things considered isn't that bad for his age) have a few moments and give Estrada and the notoriously no longer good Mano Negra the last sequence to take it home. That would be the best case scenario for this match working. Sadly this is CMLL, so look for Solar and Navarro to get the least amount of time, Estrada and Negra to get the most and this match to blow chunks.
Winners: Technico Leyendas will take it again in three falls, with Negra submitting Estrada.
CMLL World Trios Championship Match
Euforia, Gran Guerrero, Último Guerrero (c) vs. Carístico, Mistico, Volador Jr.
What to Expect: It's been awhile since I've said this…but Anakin, TAKE THY WHEEL!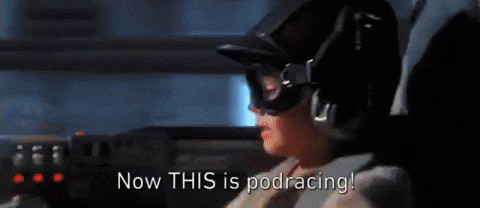 I have no idea what possessed CMLL to put such an immaculate match on this card but thank Grodd they did it. It's possible that the Ingobernables-Dinamitas match will surprise and be really good, but even at its best I can't see it topping this bout. This is basically the old Sky Team vs. Los Guerreros trios match, only with Carístico in for Valiente in what has to be considered an upgrade (and I think Valiente is really good). It'll have a bit of everything; great pace, outstanding basing from the Guerreros, tons of dives from the technicos, Mistico getting booed out of the building and so on and so on. It's not a match you'll want to miss sports fans. Unless a meteor crashes into Arena Mexico it'll be the best thing on this show and quite possibly one of the best matches CMLL produces in what little time is left in 2018.
Winners: CMLL has been doing a lot more title changes throughout the year (including with these trios titles) but it's very hard for me to believe the Guerreros are dropping the belts right after they got them back. Plus, I can't help the feeling that Carístico may be betrayed by one of his partners at the end of this match. He has had issues with both Mistico and Volador this year and the last two December's have been the month where CMLL likes to put Carístico in a big feud (it was the UG in 2016 and Volador last year). All that leads me to believe the Guerreros will take this in three falls after something happens to cause a schism between Carístico, Mistico and Volador, and from that we will get a December program between Carístico and one of those two.
Atlantis, Blue Panther, Rayo de Jalisco Jr. vs. Canek, Máscara Año 2000, Villano IV
What to Expect: The only good things about this match sports fans are Blue Panther's involvement and the likelihood of it producing yet another funny Bryan and Vinny segment. Beyond that…my Grodd this match is scary. And not in a Scream way; I'm talking full on shower scene from Psycho.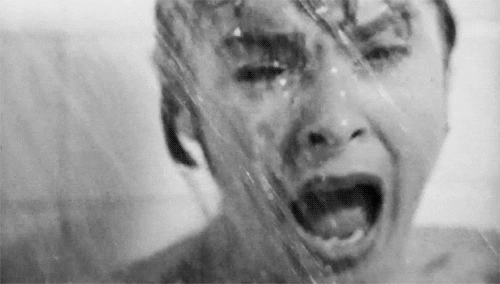 We can try to repress all we want sports fans but I think we all (unfortunately) remember the atrocity that was last year's Leyenda main event, a putrid affair that featured UWA rivals Canek and Dos Caras having the slowest mat sequences in history, Villano IV looking 90 years old (he's only 53), Rayo de Jalisco continuing his impressive streak of never being entertaining to watch and, most depressingly, Cien Caras barely being able to move. Actually that was the second most depressing thing about the match; the first was CMLL booking a Raya vs. Cien Caras singles match for the next show, which might've been the saddest match in lucha libre history if CMLL had gone through with it (they thankfully canceled it midweek). The point is last year was brutal to watch and this year looks to be more of the same. There are improvements; Blue Panther can still go and even in his weakened state Atlantis is someone who can do some things when the occasion calls. But in the end only those two and Máscara Año 2000 are decent and only Panther is great. That won't be enough to make this match good and frankly I don't think it'll be enough to make this match mediocre. Face it sports fans; this is going to be a bad match and it might be a legendarily bad match. If you're someone who enjoys seeing the legends once a year and that's all that matters then this won't bother you. If you're someone who's going to watch CMLL tomorrow to see good lucha libre, then you're better off switching off the stream after the Trios Championship match and forgetting this was even supposed to take place.
Winners: Atlantis, Panther and Jalisco take it in three falls.
There you have it sports fans. I'll be back tomorrow night with a Live Review of said show. TILL THEN!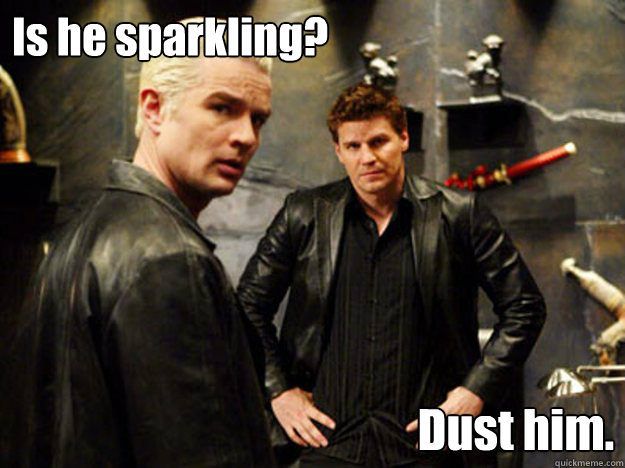 Please change disks to continue…