It's been awhile, but this Friday is once again a night chockfull of lucha libre. At 9:30 p.m. EST CMLL will be coming into your households with their usual Super Viernes card, only to be followed a few hours later by AAA's first TV taping in months up in Tijuana. There's a lot going on with that show, enough that it's likely to overshadow whatever CMLL does this Friday. That doesn't change the fact that CMLL has a lot of moving parts themselves; this will be the final show before CMLL's 61st Arena Mexico Aniversario event next week, which means we're going to have some more buildup between Princesa Sugehit and Seductora for their hair match, more Kráneo-Rush shenanigans for wherever they're going and some good looking matches along the way. If nothing else, it looks to be a great start to what should be a wild Friday night/early Saturday morning. So let's get cracking; I gotta write two previews after all!
Astral & Oro Jr. vs. Espanto Jr. & Yago
What to Expect: One week after having a super good opener, Oro Jr. and Espanto Jr. return to the scene of the crime. Of course they do so without Flyer and Templario, the actual stars of that match, so…yeah, downgrade. The good news is Flyer and Templario's replacements are solid; Astral has been really good over the past few months and Yago was James Gandolfini in True Romance good during his appearance in the Copa Nuevos Valores tourney. I don't know if they're good enough to bridge the gap between themselves, Flyer and Templario but they should at least provide a few good moments between Oro Jr.'s Oroness and Espanto's intense mediocrity. Just don't expect it to be on the level of what we got last week or some of these other weeks this year. It'll be solid, not spectacular.
Winners: When in doubt, go with the rudos. They take it in three falls.
Blue Panther Jr., Pegasso, The Panther vs. Puma, Templario, Tiger
What to Expect: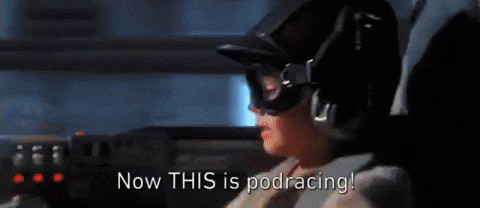 I'm super stoked for this match sports fans and that's despite it not having a full deck of cards. Who cares; it has Templario and it has Templario teaming with Puma and Tiger. That's like sticking Tavares, McDavid and Matthews together on the same line. It gets even better because this will allow Templario to work with both Panther and Junior, a fresh opponent for both sides. Considering what Templario has done for opponents like Pegasso and even teammates like Espanto Jr. (who went from putrid to nailing weird sunset flip powerbombs last week), I feel pretty confident that Templario can do some pretty great shit with the improving Junior and the always excellent Panther. Throw in Pegasso getting in a few good moments with Templario and the almost "as a matter of fact" way Puma and Tiger will be excellent in this match and this has some serious potential. I'm not sure it'll be the Match of the Evening but don't be surprised if it's in contention.
Winners: It could go either way so let's break out the Canadian Dollar. Heads the Panthers and Pegasso, Moose Templario, Puma and Tiger…and its heads! The technicos win in three falls.
Kaho Kobayashi, Marcela, Princesa Sugehit vs. Amapola, Dalys, Seductora
What to Expect: And we're back to mediocrity! The good news sports fans is that we only have one more week of asking ourselves why on Grodd's green earth CMLL thought Princesa Sugehit vs. Seductora, hair vs. hair, was a match we all needed to see. The bad news is a) the match is still happening and b) its going to consume yet another luchadoras match on a Friday show that could've been good. Much like last week I'm sure Kaho (in the Lady Maravilla role of fun, really good luchadora), Marcela, Amapola and Dalys will fit a few good moments in, but overall you just know this is mostly going to be about building up Sugehit and Seductora with a bunch of weak ass brawling to little or no crowd noise. You'll forgive me and anyone else who's probably going to tune this out just a smidge.
Winners: I have no faith in Seductora even coming close to beating Sugehit next week, which means she's getting the rub this week to cast some doubt. She wins it for her team in fall three with yet another roll up while holding the ropes. Memo to Paco and the gang; if you're going to give us a shitty feud, at least give us a different finish than the shitty one you've been doing the last few weeks. Is that too much to ask?
Lightning Match
Carístico vs. Dragón Lee
What to Expect: We're back to the good stuff. At least I think so. Sometimes these technico vs. technico matches are so hard to figure out; will they be a great showcase for high flying or will they crumble when it becomes apparent one guy is as good at catching his opponent as Kyle Schwarber is at snagging fly balls in left (I love you Kyle but come on; either catch the ball or give way to Ian Happ already)? Fortunately this match not only features two guys who can catch, but it features the added bonus of Carístico taking on the brother of his doppelganger and now mortal nemesis Mistico. In a way, this is a continuation of that feud, even if you know CMLL didn't mean to do that when they booked this match.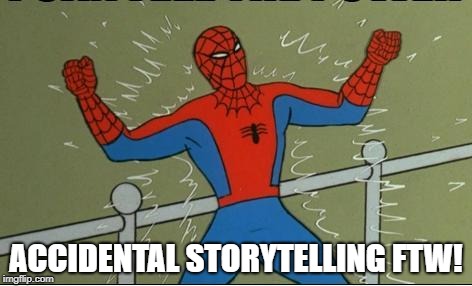 Story beat or not I have high hopes for this match. I know some people are starting to sour on Dragón Lee and he does have a tendency of being very much the same in every match he's in. He's also one of the most talented performers I've ever seen and really just needs to cut it out with that Standing Spanish Fly that's all over the place every time he does it. As long as he leaves that at home in this match (he won't) and goes to the "rana off the apron/rana from the ring to the floor/dropkick from the ring to the floor" well instead then I think we're golden. Hell we might be anyway because you know Carístico is going to be trying in his (likely) lone chance to get in the ring with Lee, while the Lightning Match stipulation should keep the match fast and fresh. We'll see how it goes but if done right, this could be on the level of Soberano-Casas and Maya-Hechicero in the Best Lightning Matches of 2018 list and a certifiable Match of the Evening contender.
Winner: There's a dream scenario where Carístico pulls out the win here and decides he wants to challenge Lee for the World Lightweight Championship next week, supplanting that awful Sugehit-Seductora match and giving us a real main event. Alas I don't see that happening and CMLL's reluctance to still not fully trust Carístico leads me to believe this will be Lee's to lose. He takes it home at the 8 minute mark after that eyesore of a double stomp.
Ángel de Oro, Niebla Roja, Volador Jr. vs. Cavernario, Negro Casas, Último Guerrero
What to Expect: This looks to be another case of CMLL looking at last week's show, seeing what worked and tossing the same formula out again for this week. They did it with the potentially fun opener and undercard match, the Lightning Match and now this semi-main which is crawling with fun talent. Sure Ángel de Oro may not be on the level of the other five, but you know he's stepping up his game in this setting and, even if he doesn't, the other five is so good that it doesn't really matter anyway! The only true concern here is if the match is built around Volador and UG doing all their usual fun (if predictable) spots and we know CMLL won't go to the well that much. That'll leave plenty of time for Oro to do his thing, several exciting sequences between Roja and Cavernario, and the ageless (and healthy) Negro Casas continuing to show father time that he cannot be defeated. Yet another match on this show that should be a Match of the Evening contender and then some.
Winners: Last week this match ended with the technicos standing tall to rapturous applause. I get the feeling we're in for the same result this time around, only minus the rapturous applause because the majority isn't cheering a Negro Casas loss in Arena Mexico these days. Either way the technicos win in three falls after Volador reverses a UG Top Rope Powerbomb into a Super Rana.
Atlantis, Diamante Azul, Kráneo vs. Bestia del Ring, Rush, Terrible
What to Expect:
Here's the downside of CMLL doing the exact same thing they did last week sports fans; we get this rematch, which you know is just going to be Los Ingobernables beating the technicos down, the technicos rallying and someone getting DQ'd at the end. It's made even worse because you know we're still in the early stages of this feud as Kráneo vs. Rush isn't booked for the Arena Mexico Aniversario next week. The only hope is that CMLL decides to switch things up; as I don't see that happening you can expect this to be a long, dull, frustrating way to close the show. Now if you'll excuse me, I'm off to imagine a world where Kráneo vs. Rush was the big Apuesta match next week instead of Sugehit-Seductora. My how much better things are in that alternate universe.
Winners: Did you see last week's ending? Yeah, same thing here. Kráneo and his team win by DQ after Rush, Terrible and The Artist Formerly Known as Pierroth collectively rip Kráneo's mask off again. Thank you and please drive safely to the AAA show in Tijuana.
That's game sports fans. We're going to take a short break but we'll be back later with a preview of that AAA show in Tijuana. It's an interesting one…it sure is an interesting one. Till then, #FreeNeville.
Please change disks to continue…