The weekend is approaching sports fans and that means it's going to get busy at Lucha Central again, what with AAA and CMLL going head to head tomorrow night. I'll be doing a Live Review of the AAA show, but that doesn't mean I'll be ignoring the happenings with CMLL, hence why they're getting the preview first. Those expecting a repeat of the unbelievable show we got from CMLL last week may be disappointed, but overall it still looks good on paper, even if we still have no clue where CMLL is going. It's like we're in a holding pattern at this point or something with the promotion and I'm not sure we'll stop being in one until after Triplemania is in the books. Who the hell knows; let's not worry about it for now and just preview this show.
Oro Jr. & Star Jr. vs. Akuma & Espanto Jr.
What to Expect: If only CMLL had given Akuma a partner that wasn't Espanto Jr.
Actually it still may be alright anyway. Espanto may be only capable of weird Sunset Flip powerbombs and Canadian Destroyers, but everyone else ranges from good (Oro Jr.) to really good (Akuma) to "so good he would've moved up to the midcard if he hadn't botched moves in that match with Último Guerrero" (Star Jr.). It won't be easy but I wouldn't be stunned if those three do enough to make this an enjoyable opener. If nothing else it's better than every other opener we've gotten recently, last week notwithstanding.
Winners: It's Canadian Dollar time! Heads technicos, moose rudos…and its heads! Oro and Star Jr. win in three falls.
La Jarochita, Marcela, Mistique vs. Amapola, Dalys, Reyna Isis
What to Expect: Far be it for me to go head over heels in my praise for the WWE's soulless, cynical marketing campaign of "revolutionizing and evolving women's wrestling" (even though Impact, Lucha Underground, SHIMMER, Stardom, All Japan Women's Pro Wrestling and so many others had been doing that long before WWE realized they could profit off it). But good Grodd at least they're doing something, unlike CMLL who continues to throw out dead in the water luchadoras matches like this one. I have no hope for this. There will surely be a few decent spots from Marcela, Amapola and Dalys and maybe Reyna Isis will continue to show flashes, but at best this match is only topping out at alright with not a single chance of being good. It sucks. I miss Zeuxis. Let's just move on.
Winners: The rudas take it in three falls.
Flyer, Soberano Jr., Titán vs. Felino, Negro Casas, Okumura
What to Expect: At one point this match was to include Cavernario in the spot Okumura now has. Back then I was all…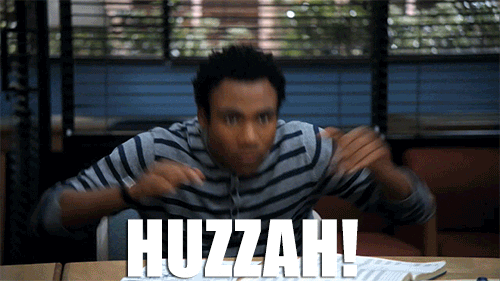 Now that Cav has been moved up and Okumura is in his steed…actually I'm still like this!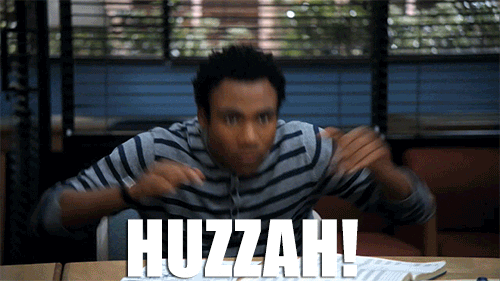 Ah the rare double gif moment; gotta love those! Anyway, there is no doubt sports fans that Okumura is no Cavernario; hell he's not even in the league of Disturbio! He's also not bad in the slightest and surrounded by an excellent pair of rudos in Negro Casas and Felino, and an awesome technicos team that will be raring to go. So while Okumura won't bring the same intensity or velocity Cav would've, I have no problem with him being here to hit a few DDT's and catch a few dives. The match should still be pretty good with him doing that and may be even better if Flyer, Soberano and Titán really get into a groove.
Winners: This is almost too close to call, but I've got a feeling it'll be the technicos' night. They take it in three falls after Flyer and Titán hit dives, followed by Soberano catching Casas in La Casita. Honestly, given Casas and Soberano's presence and their fun battles earlier this year, I wouldn't be stunned if CMLL sets something up for them here. I wouldn't expect it either, I just wouldn't be stunned.
Lightning Match
Valiente vs. Hechicero
What to Expect: I suppose this is Hechicero's warm up for his match with Stuka on the Tuesday show next week. It should be one hell of a warm up. I don't know if Valiente is electrifying enough a worker to have a truly great showing with Hechicero, but Valiente's as consistent as they come and he seems to really shine when the lights are brightest. Are they the brightest they could be here? I don't know, but if he comes with even half of the effort you know Hechicero will bring then this could be a hidden gem on this show.
Winner: Hechicero, all day every day. He wins at the seven minute mark with a rolling Oklahoma Roll. Isn't that an oxymoron or something?
Carístico, Diamante Azul, Mistico vs. Euforia, Penta Zero M, Último Guerrero
What to Expect: After weeks of starting, stopping, starting and stopping again, it appears that we may actually be getting the set up for a Carístico-Pentagon singles match in Arena Mexico.
I mean why else would this match exist? Actually that's a bad question; CMLL could totally book this match with the intention of running it strictly because it looks really good. But there's no question that CMLL has been trying to set up something between Pentagon and Carístico, only for Pentagon's really busy schedule and a whole slew of other feuds to get in the way. Circumstances appear to have changed on both fronts (Pentagon looks to be available for next week while the other big programs are on the backburner) and as such I think this will be the match where we get the official set up for a big Carístico-Pentagon match on the seventeenth. Oh and we'll get a pretty solid match too because the worst guy in this match is Diamante Azul, and even he's not that bad. Expect some nice spots from Carístico, Mistico and Pentagon and some tremendous work (as always) from Big Euf and the UG as CMLL finally moves forward with the match people want.
Winners: You know how this goes sports fans; a big match being set up means there's a mask pull/DQ finish in the future. Thus look for Pentagon to unmask Carístico in fall three for the DQ, leading to some challenges and the match being penciled in for next week…unless CMLL goes full Hechicero-Stuka on this feud. And hey, that could happen; just ask Stuka and Hechi!
King Phoenix, Matt Taven, Volador Jr. vs. Bestia del Ring, Cavernario, Rush
What to Expect: I would generally say that losing Terrible (who unfortunately got hurt at The Crash show last Friday) would be a bad thing for a match…and yet he got replaced by Cavernario, which may in fact be an upgrade! Then again it may not because I have no idea how they're going to book this match. Issues between Volador and Rush continue to linger (Rush is only beefing with Volador's relative after all) and a newly turned Taven (who saved Volador when Rush attacked him last week) would've been an ideal tag partner for Volador in a match against Rush and Terrible. With Terrible gone, who knows if that's still in the cards. Either way this should still be fun. It won't be great because Bestia del Ring will still be doing too much, but both Cav and Rush should come to play and that technico team is the stuff that dreams are made of. I don't know if anything is coming out of this or not but I wouldn't mind at all if CMLL just plays this straight and allows these guys to have as good a match as possible.
Winners: Having said all of that I cannot imagine a way this match doesn't end screwy somehow. So look for Rush to sneak out a victory with an unseen foul on Volador in fall three. Where we go from there…beats me. Maybe there will be a tag title match next week to go along with Carístico-Pentagon. Maybe LA Park is back (he will be free) and it'll be a trios match. Maybe Kazuchika Okada, who is coming to CMLL for at least one show next week, will be involved! Holy shit there is too much going on in CMLL and so little movement with any of it!
And that's the sign that the tank is full. I'm off for a few hours sports fans, but I shall return with a preview of AAA's show tomorrow night in due time. So much to do and so little time. Till later!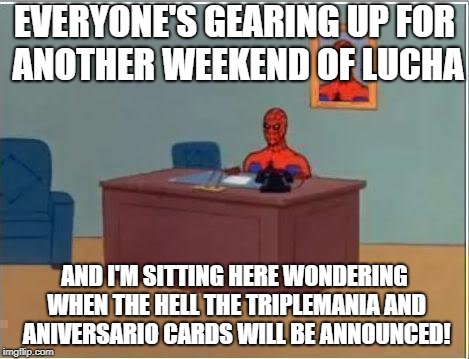 Please change disks to continue…