It has not been a fun lucha libre week sports fans, what with having to suffer through the doldrums that were CMLL's Puebla show on Monday and their Tuesday show in Arena Mexico. But you know what…it was worth it to get to the end of the week. That's because Friday is bringing us not one but TWO big lucha libre shows. AAA is back in Tehuacan with a card loaded with mystery, while CMLL is running their weekly Super Viernes show from Arena Mexico, headlined by the finals of the Gran Alternativa. It's huge. No wait; it's (Mike Francesca voice) yoooge! Not just because it's two big shows mind you, but because both shows actually look like they're going to be really good. Naturally this means previewing must be done, and we're starting here with the CMLL card before directly transferring over to previewing the AAA card afterwards. I thought it was a good plan and hopefully you will too. But let's not waste time wondering. Onto the previewing!
Astral & Eléctrico vs. Espanto Jr. & Hijo del Signo
What to Expect: It's a really solid team against a really shitty team; clearly that means the shitty team is getting most of this match and we're in for mediocrity the likes of which Twilight couldn't conjure up. In all seriousness, don't get your hopes up for this one. Astral and Eléctrico have been trying their asses off since moving up and I'm sure they will again here. That's not going to matter though when Espanto is barely existing and Hijo del Signo is once again proving the only time he should be close to a wrestling ring is when he buys a front row ticket to a show. Good thing it all gets better from this point forward.
Winners: When in doubt go with the rudos. They take it in three falls.
Blue Panther Jr., Drone, The Panther vs. Puma, Okumura, Tiger
What to Expect: Oh look; this again! Didn't CMLL just do this match last week or something? I guess it just feels like it considering the Panthers and Drone are always working Puma and Tiger these days. The bad news is they work together so much that there's probably a ceiling for what these six can accomplish. The good news is that all three technicos are really good, Puma and Tiger are great, Okumura is…acceptable and all six luchadores are going to try hard to make this a compelling match. It won't hurt either that Puma and Tiger have recently been throwing new wrinkles into these matches to spice things up. It'll be going up against a lot of compelling matches between the two shows but don't sleep on this one. Like that one Killers song, it's got potential.
Winners: I'm feeling a Puma and Tiger victory in this one sports fans. They take it in three falls after some smooth double teams on both the Panthers.
Lightning Match
Fuego vs. Guerrero Maya Jr.
What to Expect: I guess CMLL is looking for a little bit of everything on this show because this Lightning Match between two solid to great luchadores CMLL won't push is smack dab in the middle. As the great DDP would say, that's a good thing!
Anyways, this match does legit look to be pretty good, mostly because of the unpredictability of Maya. We know what we'll get from Fuego, which is a great entrance, a lot of dancing and a lot of very sound wrestling that could be a tad more exciting. I have no idea what Maya will want to do though and that's the key to this match. If he keeps it simple (i.e. lots of mat work, a tope or two) then we're getting a solid yet unspectacular match. If however Maya decides this is a show worth going all out for and decides to do his Super Calo esq senton that lands him in the third row (in addition to all the other stuff I mentioned) then we might have something. We probably will either way because these two can have a decent match in their sleep. But there's potential for more and if Maya decides to reach for it, hold onto your butts.
Winner: Maya is a little higher on the totem pole so I say he takes this one. It'll be around the eight minute mark and it will be Sacrificio Maya that gets the job done.
Ángel de Oro, Mistico, Soberano Jr. vs. Cuatrero, Forastero, Sansón
What to Expect: Speaking of holding onto your butts! For the first time in what feels like forever CMLL has decided it would be a good idea to put Soberano against the Dinamitas in a match. Good thinking considering a combination of those four and two others led to some of the best trios matches on CMLL streams last year! I'm very hopeful this will wind up on the same level, though I have concerns. I like Ángel de Oro without the mask but he's still Ángel de Oro and there's still only so much he'll give you. And every Mistico appearance these days just frustrates me; he seems less interested in putting together good performances and more so in just spamming hurricanrana's left and right. Maybe pick a move that everyone else isn't doing? Even with those concerns though the Dinamitas and Soberano are so good that it's hard to see this match being anything less than really good, and both Mistico and Oro are capable of rising to a higher level when called upon. I don't know how good this will wind up being, but it will give us at least one "HOLY SHIT!" moment from Soberano, several great Dinamitas sequences and will end up as a good match. And who knows; if Oro and Mistico play their cards right this could be a sleeper Match of the Night contender. I doubt it given the main event but stranger things have happened. You know, like AAA crawling out of the grave to become an exciting promotion in the spring of 2018. Did you have that happening? I didn't think so.
Winners: Unless there's a trios titles match coming next week I like the NGD in this one. They'll take it in three falls and if there's a Grodd it'll be because Cuatrero and Forastero are pinning Oro and Mistico after Soberano and Sansón take each other out with cool dives.
Atlantis, Diamante Azul, Kráneo vs. Bestia del Ring, Rush, Terrible
What to Expect: …perhaps I spoke too soon when I said that it was all uphill after the opener. Holy crap; it's like CMLL thought things were going to well matches 2, 3 and 4 and decided we needed to swerve right into the mouth of Godzilla. That's somehow only the third stupidest thing you could do with Godzilla by the way; the first two are a) driving into the closed off Park Avenue Tunnel so you could be trapped by Godzilla and b) making the 1998 Godzilla movie that inspired this entire paragraph. To think the only thing of value we got from that piece of shit film was Rey Cometa's theme music and this.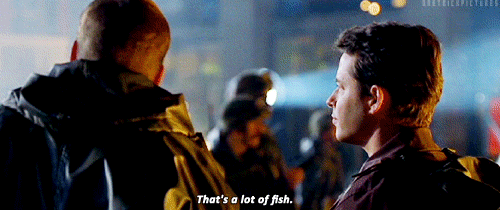 Wow I got way off track there. Anyways…yeah this match is going to blow. You could argue it'll at least be somewhat amusing because Rush will attack Mije at some point, not to mention Kráneo's usual antics. But that's just going to soften the blow more than anything else. The reality is we're likely getting eight minutes of Los Ingobernables beating down the technicos, a few quick rallies, at least one DQ and a whole lot of who gives a rat's ass. I won't be too hard on CMLL for that because this will be following (in theory) a hot match and is coming before what could be one of CMLL's best matches of the year. That said if you're looking for something worthwhile from this match then, like Belloq, you're digging in the wrong place.
Winners: It feels like they're still doing something with Rush and Kráneo for whatever reason, so I'd expect we'll see Rush get DQ'd here in the second fall by low blowing Kráneo and unmasking him as well. I'll allow it as long as Rush does a comical attack on Mije next AND this doesn't lead to a bigger program between the two concerning the Aniversario. I'm fine with CMLL doing Kráneo-Rush, mask vs. hair on a lower level show; I will not accept that as the Aniversario event. Don't you put that evil on me Paco!
Gran Alternativa Final
Flyer & Volador Jr. vs. Templario & Último Guerrero
What to Expect: Remember about a month ago when Flyer wrestled Magia Blanca in the Copa Nuevos Valores finals and it was the biggest match of his career? Yeah, move over Copa Nuevos Valores finals because you're now second place. This is now the biggest match of Flyer's career, likely the biggest match of Templario's career, one of the biggest matches CMLL will do all year…oh yeah, and potentially the best match CMLL will do all year. It's like my uncle running for mayor big, which is actually a thing because I learned my uncle is running for Mayor of Cumberland, Rhode Island as I was typing this. Holy shit.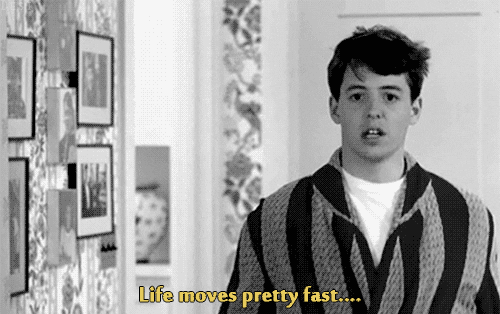 Back to lucha libre. Like I said, this is a pretty big match, not to mention a big pressure match. All eyes will be on Flyer and Templario, which may not be scary for them but is for me, considering I was so nervous for Flyer during the Blanca match that I could never fully relax and enjoy it. And yet I don't feel as scared for this one. For one Flyer will be surrounded by Volador and the UG, only two of the best luchadores ever and guys who can have a great match like this in their sleep. More importantly though Flyer will be working with both the UG and Templario, one of whom is the UG and the other whom is a guy Flyer has developed a great rapport with over this past year. I've seen Flyer and Templario deliver on countless occasions and I have no reason to believe they won't do so again here, even with the stakes raised. There are no sure things in life and I could see a scenario where this match is merely very good instead of being great. But the talent is there, the experience is there and all of the potential pairings in this match are appealing, with potential UG/Flyer and Volador/Templario face offs looking especially fresh. It would take an injury or a catastrophe to prevent this from being the best match on the show and a Match of the Year contender. I don't foresee either of those things happening, so get ready to have your minds blown sports fans. This should be a treat.
Winners: You can't go wrong with either result, as Flyer or Templario being elevated is ultimately a great thing (not to mention that both guys performing great should raise their stuck regardless of who wins). That said this feels like the spot for Templario. Along with Audaz he has come on so strong during this year and arguably is one of CMLL's best workers right now, despite being in the undercard. So while I love Flyer and will be rooting like crazy for him to win here, my gut tells me that it will be the UG and Templario walking out victorious after three falls. Sorry Flyer. At least you're still going to knock them dead and get your push that way!
We're done sports fans. Except we aren't because now it's time to begin the preview for the other big show on Friday night! Quick, to the preview mobile.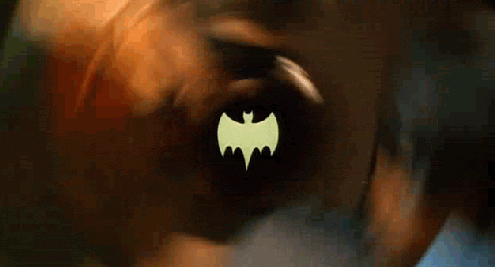 Please change disks to continue…