It's that time again! The part where I do this lame ass Animaniacs gag because I'm bored? No, it's time for the CMLL Super Viernes preview! Friday is just a day away and with it comes CMLL's premiere show which, at this point, seems like it can do no wrong. Well at least until they book that Atlantis-Fuerza Guerrera match everyone seems to be worried about because people trust CMLL as much as they trust the current President of the United States. Dammit Cult you said no more political references. This is what happens when you do a preview on little sleep after days of little sleep. Alas the show goes on and it's time to preview what, once again, looks to be a very fun show. To the preview mobile!
Príncipe Diamante & Super Astro Jr. vs. Espanto Jr. & Yago
What to Expect: I guess CMLL has decided to keep Príncipe Diamante and Super Astro Jr. on as their Friday opening act! Now if only they could find them two luchadores to work with. They did find one this week in Yago, who should base well and entertain with whatever entrance he has cooked up. But Espanto Jr. is still Espanto Jr., which means getting your hopes up for this one would be a fatal mistake. Especially for Príncipe Diamante; you just know he's drawing the Espanto star while Super Astro gets all the fun with the Jack the Ripper cosplayer.
Winners: For once I'm going with the technicos, mostly because they got this return engagement. They take it in three falls.
Lluvia, Marcela, Mistique vs. Amapola, Dalys, Reyna Isis
What to Expect: I know I already realized this months ago but the joke doesn't work without this statement so here we go; when you realize this will be the CMLL luchadoras division from now on with Zeuxis and Lady Maravilla, but you'll still get to watch them because they're doing the AAA vs. Elite show the next day.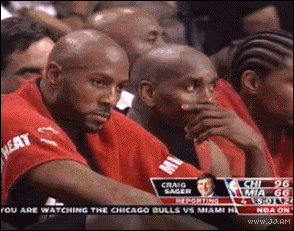 See? Totally did work without that setup. Anyways, CMLL better hope that Mistique is prepared to step up like La Guerrera did a few weeks ago because this is otherwise dire. You could maybe argue there's interest in seeing Reyna Isis' slow improvement or if Lluvia can show something she didn't in her first match back for CMLL months ago (at least it feels like months ago) but after that…nothing but Mistique. And for all I know she'll be just as mediocre as the rest of them. Grodd I hope not.
Winners: This is easily a ruda victory with Dalys involved. They take it in three falls.
Esfinge, Titán, Tritón vs. Kawato San, Okumura, Pólvora
What to Expect: It seems like there's been one match on these last several Super Viernes shows that everyone has slept on and dismissed as an okay match at best, only for it to shock people Rise of the Planet of the Apes style. This will be that match this week. As per usual I could do without Esfinge, but I will never say a bad word about Titán or Tritón (minus the fact that they hang around too much with Esfinge), the rudo team is solid and while no one wants to seem to admit it, Kawato is finally getting his sea legs in Mexico. He won't have Star Jr. to play off of here and I'll still be worried when he has to catch a dive, but beyond that he should have no problem gelling with Titán and Tritón. This will be good and people will be surprised by it. Trust me; I was right about no Atlantis-Fuerza Guerrera teases last week! I shall cherish this statement when they do actually set the match up two weeks from now.
Winners: Hmm…too close to call here. You know what that means; Canadian Dollars are about to be flipped! Heads technicos, moose tails…MOOSE! GET OUT THE WAY! Rudos win in three falls. Sorry Titán and Tritón; not sorry Esfinge.
Lightning Match
Cuatrero vs. Mephisto
What to Expect: What a truly bizarre match huh? Put Cuatrero and Mephisto with anyone else these days (except Esfinge) and I'd be excited about the prospects. Against each other? Eh. Maybe there's something I'm missing but a) both these guys are bases who work best against high flyers (which neither guy is) and b) there wasn't a whole lot to the interactions between the Dinamitas and Los Hijos del Infiernos in Puebla that long ago that inspired confidence these two (or any of the other two members of each group) could put something noteworthy together. Granted that was Puebla, where dreams that go to die…go to die, but even then you'd at least expect a glimmer. So yeah; can't say I'm too excited about this one. The good news is both guys are good so perhaps they can figure something out. And if they don't, well at least it'll be quick!
Winner: Cuatrero seems to be a bit hotter right now so we'll go with him. He gets the victory at around the 6:30 mark after hitting Mephisto with that Sitout Crucifix Powerbomb. Hopefully Mephisto stays in one piece after taking it.
Carístico, Dragón Lee, Mistico vs. Cavernario, Negro Casas, Penta El Zero M
What to Expect: Now this is OH MY GRODD I NEARLY DID IT AGAIN! I picked this gif out specifically so I wouldn't have to do this and here I am, nearly doing it anyway. Dammit Cult just post the gif already.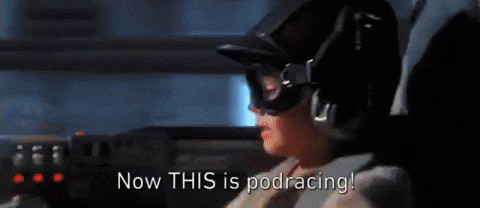 That's better. Now for the match; there's a lot of shit going on here sports fans. Carístico has been beefing with Pentagon, first in The Crash and now in CMLL after the Lucha Underground ace showed up a few weeks ago to attack him. Dragón Lee has also been having issues with Pentagon as well thanks to a few chance encounters and indie shows they've both worked. Either one of those matches would be huge and would normally be the focal point of a match like this…except there's also the factor that Carístico is apparently loathed by everyone in CMLL, most notably by Lee and Mistico (and Volador, though he's taking the week off). They managed to work together long enough last week to get a win but that was in between Carístico flipping both Lee and Mistico off; there's a good chance this week ends with the middle fingers holstered and those three resorting to this instead.
Stuff will be happening here. The hope, at least my hope, is that it's all happening at the end or after the match because this has a chance to be superb. Carístico, Lee and Mistico showed last week they can be a super fun team even when feuding, and Cav, Casas and Pentagon are three rudos who play perfectly into their strengths. If I'm CMLL I'm saving whatever I'm doing to set up whatever match I'm doing till the conclusion and allowing these guys to go nuts for fifteen minutes beforehand. If they do that then this could be a great match. If they don't…well it'll still be good because these five (and Mistico, is who isn't quite on THAT level) are really good in pretty much any situation. Hell I saw Pentagon have a good match with Cage in LU last night in less than seven minutes or so. He won't need a lot of time to deliver something cool and neither will the rest of these guys.
Winners: It depends on where we're going. If this were any other promotion, the fact that so many feuds are in play would suggest a multi-man match of sorts, either a triple threat with Carístico, Lee and Pentagon or even a four way with Mistico thrown in. This isn't just any promotion though; this is CMLL, who's only triple threat match I can remember was Hijo del Santo vs. Negro Casas vs. El Dandy from 1996. It's not happening and don't suggest it could even potentially happen for fear of ridicule (trust me; I know). Thus it'll be one on one and because a) any potential Carístico-Lee or Carístico-Mistico match won't be set up till later (in fact, those two matches are the ones that seem most likely to bump LA Park-Rush from the Aniversario spot given their buildup, at least compared to the nonexistent Atlantis-Fuerza Guerrera issues) and b) they've already laid the ground work for Carístico-Pentagon in Arena Mexico (whereas they haven't with Pentagon-Lee) I'll say this is building towards Carístico and the ace. Thus I see the rudos winning in three falls with Pentagon pinning Carístico after Lee and Mistico abandon him. Whether or not anything is set up concrete for next week will depend on what happens in the main event/whether CMLL wants to run two big matches in a week's time. If not we may be waiting till August 10th to see this with Volador vs. Matt Taven looking like a lock for the Negro Casas show on August 3rd.
Euforia, Gran Guerrero, Último Guerrero vs. Ciber the Main Man, Scharly Rock Star, The Chris
What to Expect: Finally, THE CHRIS, SCHARLY ROCK STAR AND CIBER THE MAIN MAN HAVE COME BACK! Sorry; had to do that.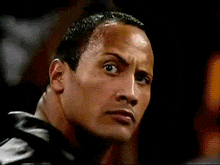 Under normal circumstances I would be rolling my eyes at this match because Ciber, Scharly and The Artist Formerly Known as Zorro have overall been underwhelming during their recent CMLL appearances. But the one time they weren't was a few weeks ago against this Guerreros team, who carried them to what I felt was an entertaining match. Clearly CMLL agreed which is why we're getting this again. It's pretty clear there will be another engagement between these teams (Los Guerreros Laguneros are the CMLL World Trios Champions after all) so the question is going to become whether Big Euf, the GG and the UG can keep up this level of effort for two more matches. I think they can; I'm just not sure Klan Kaoz can, especially since they were largely just along for the ride in that first encounter. I guess we'll find out. If nothing else you know the Guerreros will try everything to make this match watchable, which means there will be at least a few cool moments to go along with whatever else we get.
Winners: Unless CMLL has pulled the plug, there's not a chance in hell Klan Kaoz is losing this match. They'll win by nefarious means to get their trios title match for next week. Let's just hope CMLL gives us Pentagon vs. Carístico next week as well for the strong one two punch!
I'm out of here sports fans. I'll see you tomorrow for both the Super Viernes review and a preview of the big AAA vs. Elite show taking place on Saturday. Till then!
Please change disks to continue…