Alright sports fans it's time to start banging out some previews! The weekend is busy for lucha libre fans, with CMLL holding their annual Super Viernes card on Friday and AAA returning for the first time since Verano de Escandalo with a taping, also on Friday. We'll start with CMLL, who has decided to honor Atlantis' 35 years of high quality lucha on this show…with a match that will probably be one of the worst they run in Arena Mexico this year. The good news is the rest of the card looks sharp outside of one perplexing decision, and the main event could be yet another great match in a year where CMLL is delivering big time in the main event. So with that, let's break it all down!
Príncipe Diamante & Super Astro Jr. vs. Metálico & Sangre Azteca
What to Expect: During the first half of this show there will apparently be an opportunity (for 700 pesos or $37 US) for fans to meet Atlantis, get a whole lot of Atlantis memorabilia (signed by the man himself); an Atlantis mask will even be thrown in! There are good deals and then there are steals and this is a steal…except for Principe Diamante, Super Astro Jr., the grumpy old luchadores and people like myself who will be focusing on this match instead. At least everyone having a good time with Atlantis won't be missing much; I'm sure Diamante and Astro will try hard but it's not 2007 anymore, which means you can expect Metálico and Azteca to only be slightly cooperative at best and annoyingly disinterested at worst.
Winners: Let's go with the rudos. They take it in three falls.
Audaz, Fuego, Star Jr. vs. Kawato San, Okumura, Universo 2000 Jr.
What to Expect: Now this match may be worth getting back to your seat for. Maybe you could argue the rudo team is a bit weak but I personally like all three guys and you know the technico team is good because Fuego is the weakest guy (and Fuego is as consistent as they come). It should be a lot of fun!  Why it isn't higher up on the card is a mystery that will haunt me till they shuffle me off this mortal coil. Alright not really.
Winners: I really, REALLY like the technicos in this one. They take it in three after Audaz submits Okumura with the rolling armbar.
Lightning Match
La Jarochita vs. Dalys
What to Expect: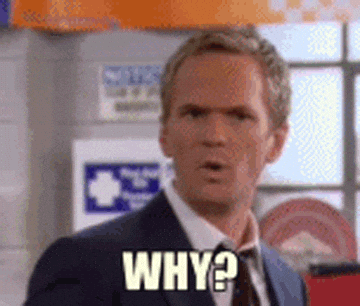 I have several questions here. Why does this match exist? Why on earth is it the third match on the show when they could've easily swapped it with the better looking second match? And oh yeah; WHY DOES THIS MATCH EXIST?!
As far as I can tell CMLL did nothing to set this bad boy up last week, which made sense because I'm not sure anyone would want to see it anyway. And yet…here we are. I generally try to be positive about such things and in this match's defense, Dalys can and probably will be pretty decent for however long this lasts. But my goodness I better see something out of La Jarochita that I haven't seen before, and I'm talking more than just a suicide dive or two. Otherwise this match makes little sense and I can't imagine it being any better than "aggressively average."
Winner: Normal logic would suggest this match exists for CMLL to give Jarochita a win, thus leading to a shot at the title. Maybe that's in the cards but I sure as hell can't see it given CMLL has treated Jarochita with as much seriousness as I do Casper van Dien's career. So I'm going with Dalys to win this one with a Spiral Bomb at around the six and a half minute mark.
Carístico, Dragón Lee, Mistico vs. Cavernario, Gran Guerrero, Negro Casas
What to Expect: On the one hand, this match looks like Luka Modric in the midfield on paper. On the other hand I'm more popular than Carístico is right now and this could be yet another match where his partners are beating him down just as much as his opponents. My hope is they save that to the end and allow this match thirteen to fifteen minutes of being awesome first, which it can be if CMLL wants. Why look to accomplish just one goal when you can try for a good match and then do the angle after?!
Winners: Whether it's a prolonged beat down or everyone turning on Carístico at the end the result will be the same; the rudos win in three falls with Carístico getting pinned.
Atlantis, Octagón, Rayo de Jalisco Jr. vs. Fuerza Guerrera, Máscara Año 2000, Último Guerrero
What to Expect: It's the match that most in Arena Mexico will be coming to see. It's also the match most likely to remind me of the feeling I had the time I watched The Room and The Spirit back to back.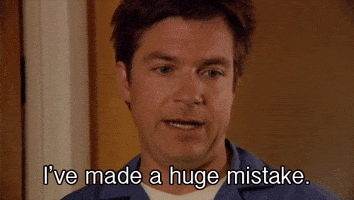 Now look, I get why this match exists. It's Atlantis' Aniversario, he wants to have a throwback match with his friends and, as friend of the column Eve always says, for one night a year it's okay to have a legends match, even if it's not particularly good. I'm not mad about that; what I am mad about is who they picked! Rayo de Jalisco Jr.?! I know the guy was Atlantis' second for the Villano III match but COME ON! He not only sucks, he makes Octagón (who couldn't bump if you held him up with armed bodyguards at a book signing) look respectable. Couldn't CMLL have just left Jalisco at home (or used him as a second) and gotten, oh I don't know, Atlantis and Octagón's former Los Moviestars partner Máscara Sagrada? If nothing else he's better than Jalisco (as a Sagrada mark I'd also have been happier, but that's beside the point!). Alas we're stuck with this, which will be fun for the old school fans attending and not so much for anyone else, aside from the one or two Atlantis-UG sequences. Frankly the best thing you can say about the match is this; at least it's not closing the show. Oh and Octagón getting booed will be awesome.
Winners: Even WWE would know well enough to put Atlantis over on his Aniversario. He, Jalisco and Octagón will take it in three falls, with Atlantis hopefully getting the UG up for La Atlantida.
CMLL World Tag Team Championship Match
Valiente & Volador Jr. (c) vs. Rush & Terrible
What to Expect: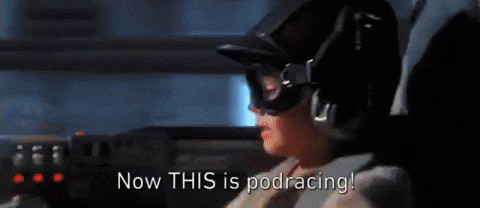 I'm still perplexed over how mad people were that CMLL decided to set this match up last week. I mean yeah, Pentagon vs. Carístico would've been more exciting but a) Penta wasn't going to be here this week so that match couldn't happen, b) this match on paper is really, really good and c) did everyone just forget that LA Park and Volador are cousins and that this will continue to help build that program? Like seriously; it's as if everyone forgot that feud was going on and that Volador was right there fighting alongside Park the whole time. It's no coincidence this match is happening people. Alas everyone will continue to ignore that point so let's just focus on the match, which as I already said looks great. It was really great earlier this year when the same match happened only with UG in Valiente's place and I see no reason to think otherwise this time. Rush and Terrible have really clicked together as a unit, Valiente and Volador have looked great in tag and trios action for a long time and, considering this is a big match, you can expect all four to be going all out. There will be Valiente Special's sports fans! Whether or not it reaches the heights of the LA Park-Rush matches or Cavernario-Fenix remains to be seen but this should be yet another great match in a year full of great CMLL matches.
Winners: There are some people out there, despite no evidence that I know of outside of the Sky Team dropping the trios titles, that believe Volador is leaving and thus he and Valiente will be losing here. Keep in mind these people are probably the same folks that have forgotten that Volador is LA Park's cousin and that this match exists primarily to move that angle forward. What I'm trying to say is there's no chance, and I mean NO CHANCE, Valiente and Volador are losing this match and I'll believe otherwise when I see it happen. They take this in three falls to retain.
And that sports fans is how a preview becomes a preview. I'll see myself out now. See ya later for the AAA preview!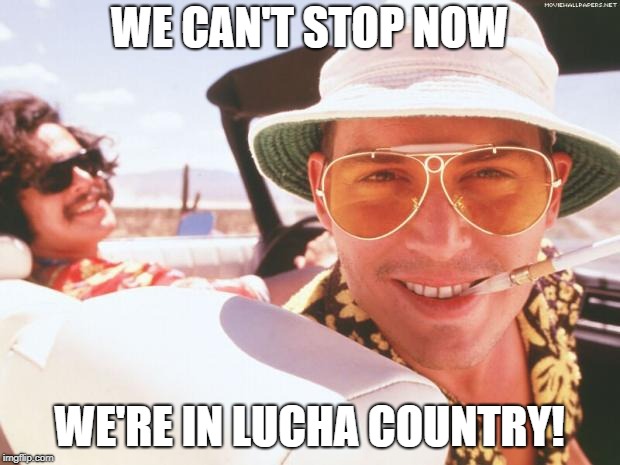 Please change disks to continue…