It's time for another big CMLL Super Viernes sports fans. Tomorrow night's show is the start of the annual Torneo a Parejas Increibles tournament, a three week battle where 32 pairings of technicos and rudos battle to see who is the best of the thrown together bunch. It's generally one of the bigger tournaments CMLL runs during the year and it's no exception this time around, with CMLL putting only three matches (in addition to the tournament) on this card, giving Block A a lot of time to make something worthwhile. Will it happen? Let's break this bad boy down and find out.
Eléctrico & Oro Jr. vs. Cancerbero & Raziel
What to Expect: You know something…I'm pretty sure this is the first time we've seen Cancerbero and Raziel around in quite some time. In fact it is; this will be the first time the Los Cancerberos del Infiernos members have appeared on a Super Viernes in nearly two months (they have appeared on non CMLL streamed shows in the medium). I'm kind of excited to see them again, if only because it's been awhile and because both guys can be really good when they want to. If they want to tomorrow then this could actually be a pretty good opener given their opponents are Eléctrico (himself not seen on a streamed show since December 10th of last year) and the generally fun Oro Jr. It all comes down to effort. If they want it then this will be solid; if not it'll be a bore. Simple as that.
Winners: Los Cancerberos come back and get a W, winning this in three falls.
Marcela, Princesa Sugehit, Tsukushi vs. Amapola, Dalys, Reyna Isis
What to Expect: Remember last week how Tsukushi looked good and got a pinfall victory over Dalys to seemingly set up a potential singles match? Yeah you may want to forget that; instead this will be Tsukushi's last CMLL show (in fairness, it was always going to be) and now Dalys and Princesa Sugehit will probably be feuding because they're now tangling at Homenaje a Dos Leyendas. Oh…boy.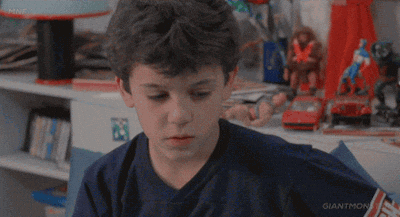 Well at least I guess we get one more decent night of CMLL Luchadoras action at least. I wouldn't say Tsukushi lit the world on fire last week but she was easily the best performer in the match and has thus far been the only non Avispa Dorada luchadora to bring life to the division since Queen Zeuxis left a few years ago. She can go, and she's at least surrounded by talent in Marcela, Sugehit, Amapola, Dalys and Reyna that are capable, if not always good or motivated. I guess that makes it just like the opener then; if the other five want this match to be good then it will, and if they don't then I will be glancing down at my computer reading about a random TV show. It's what I do when the boredom kicks in.
Winners: Sugehit is challenging and the angle has no heat at all right now (and quite frankly probably won't going into the show) so look for her, Marcela and Tsukushi to take this in three (possibly even two) falls after a foul or something by Dalys gets the rudas DQ'd.
Atlantis Jr., Valiente, Volador Jr. vs. Euforia, Gran Guerrero, Negro Casas
What to Expect: Hey it's basically a preview of the H2L semi-main event, only with Atlantis Jr. in for Carístico and Negro Casas in for Último Guerrero. Honestly I kind of wonder why Atlantis Jr. isn't in the H2L match; he's at least a fresh face to team with Valiente and Volador and he's also really great and poised to break out. Alas CMLL decided to do the same match they always do so what can you do? At least this match should be fun though; as stated, Atlantis Jr. is awesome, Valiente and Volador can be awesome and the rudos are a perfect mix of skill, basing and charisma (you just know Negro Casas will get the crowd into this in some shape or form). It'll probably not be as good as it could be given that's the CMLL MO these days, but I'd still expect a solid contest.
Winners: I very much like the technicos for this one sports fans. Atlantis Jr., Valiente and Volador take this in three falls.
Torneo a Parejas Increibles Block A
Bandido & Último Guerrero vs. Carístico & Forastero vs. Diamante Azul & Gil Muertes vs. Dulce Gardenia & Okumura vs. Felino & Niebla Roa vs. Flyer & Hechicero vs. Guerrero Maya Jr. & Universo 2000 Jr. vs. Mephisto & Titán
What to Expect: It's that time of the year again where I explain the Torneo a Parejas Increibles tournament to new lucha fans! It's pretty simple; CMLL likes to hold several tag team tournaments every year where sixteen teams duke it out over several one fall tag bouts until only two teams remain. Those two teams then battle in a two out of three falls match (aka the usual), with the winning team getting a pair of trophies. The Torneo A Parejas Increibles tournament is that format, except a technico is paired up with a rudo (usually one they've been feuding with) and is forced to team with them. Hijinx, loyalty tests and the works generally ensue. That sports fans is the Torneo a Parejas Increibles tournament.
Now generally this a tournament where things are hit or miss in the early stages, only to then get good in the Block Finals and then the actual finals. Of course this year CMLL is lazier than Johnny Depp following Pirates of the Caribbean, and thus it's a question mark about whether any of the finals will be good based on Block A. There are definitely some good teams here; Bandido/UG, Felino/Roja, Mephisto/Titán and even the Flyer/Hechicero and Carístico/Forastero pairings look good depending on how certain guys perform. The rest of the field however is a combination of iffy (Diamante Azul/Gil Muertes), iffier (Dulce Gardenia/Okumura) and so inconsequential that I'm not sure why CMLL bothered (Guerrero Maya/Universo 2000 Jr.). And again, that's assuming Carístico/Forastero and Flyer/Hechicero deliver; for all I know Flyer will get another case of stage fright while Carístico and Forastero try to one up each other in a "who gives a rats ass less" contest. Perhaps it all works out well and with only three other matches announced CMLL will definitely give these teams chances to have long, decent matches. I'm just not sure the field is strong enough or will be motivated enough to deliver. It better, because this show's quality kind of depends on how well this first block goes.
Winners: Normally I'd look at this block and declare I have no idea who's coming out on top…but given the Cavernario-Felino feud and the absence of Cavernario and Niebla Roja's brother Ángel de Oro in this block, I think I have a pretty good idea. Felino and Niebla Roja, a weird team all things considered, will emerge victorious tomorrow night, followed by Ángel de Oro and Cavernario winning Block B next week. That then gives us the interesting tournament final where the Chavez Brothers have to go against each other, while Cavernario and Felino continue their beef. Seems like a good deal to me, and thus that's the scenario I'm going with.
There you have it sports fans. We'll see you tomorrow night for the review. TILL THEN!
Please change disks to continue…
© 2020 Lucha Central
We invite you to follow us through our official social media accounts: