You have to imagine CMLL isn't feeling great right now sports fans. Not only is AAA holding a huge show in Estadio de Beisbol Monterrey next month, not only are they doing so with former CMLL stars Dragón Lee and Rush, but hot damn AAA has even stolen CMLL's quirk of not airing the show live! Of course AAA's Triplemania Regia is a show people want to see (unlike most of the shows CMLL airs on tape delay) so…yeah I don't know what my point was there. I do know it was supposed to lead into this preview of Super Viernes tomorrow, a show that could be good but probably won't be because it's CMLL and only Star Jr. matches are good these days. And with that spoonful of cynicism, let's begin!
Magnus & Príncipe Diamante vs. El Coyote & Hijo del Signo
What to Expect: Like I said last week sports fans; no more Magnus gifs until he gives me that awe inspiring performance he promised me! I'm guessing tonight won't be the night we get it but who knows; Magnus is Magnus, Príncipe Diamante can be good and El Coyote has potential. Of course Hijo del Signo has no potential and is brutal to watch so why I'm even entertaining this match being good I have no idea.  Oh right; Magnus. DELIVER THE GOODS MAGNUS! The people want and need it.
Winners: The rudos take it in three falls.
La Jarochita, Sanely, Shoko Nakajima vs. Amapola, Dalys, Reyna Isis
What to Expect: You might be thinking to yourself at this moment that you've recalled the name Shoko Nakajima from somewhere before. You would be correct and let me prove it to you!
That right there is Shoko Nakajima wrestling at AEW Fight for the Fallen, where she emerged victorious in the match where Britt Baker got a concussion via Bea Priestley. She hasn't been seen since, which I guess opens the door for her to do a short tour in CMLL before any other potential AEW stuff happens. This is good news if you enjoy CMLL; Nakajima is a very good worker who should have no problem sliding into the role of most interesting luchadora in this match. Whether anyone else will follow suit will probably depend on Dalys' mood before the match. I expect she'll be in a "squash 'em all, let the programming department sort out the rest" state of mind and other than the brief Nakajima flashes we get this match will be duller than…something. Damn I'm off my reference game today.
Winners: Team Shoko wins in three falls to set up Nakajima eventually getting bulldozed by Dalys. It's the CMLL Luchadoras division sports fans; all roads lead to one getting bulldozed by Dalys.
Lightning Match
Audaz vs. Hijo del Villano III
What to Expect: Watch sports fans; you can tell the exact moment where this card goes from humdrum to exciting. It's right here! I can't say I'm 100% sold on this match because it does have Hijo del Villano III involved and while he has shown flashes of being more than just a guy who stands there, his best skill right now is being the guy who stands there. Fortunately Audaz is a guy who can't stand still and is capable of taking this match to great heights if he's feeling up for it. And that's pretty much the hope here; Audaz gets dive crazy, Hijo del Villano III does little more than make sure he's in the right position to catch said dives and we all go home happy.
Winner: Audaz should win this match…which means Hijo del Villano III is winning with a top rope splash at the 7:19 mark. Forget it sports fans; it's CMLL.
Dulce Gardenia, Fugaz, Star Jr. vs. Ephesto, Luciferno, Mephisto
What to Expect: On the one hand sports fans…boy would I have preferred another rudo team than The Old, the Older and the Oldest for this group of technicos. On the other hand it doesn't get much better than Dulce, Fugaz and Star Jr. as far as young technicos are concerned these days and Ephesto, Luciferno and Mephisto are capable of having a good match with these guys? Will they want to and will they be able to are the questions? I guess they'll meet somewhere in the middle; the technicos will do enough to make this match worthwhile, but the rudos will hold it down enough to make this more of a good match than a great match.
Winners: The technicos inexplicably win this match in three falls, stunning everyone including myself, the guy who picked them to win.
Soberano Jr., Titán, Valiente vs. Cavernario, Negro Casas, Último Guerrero
What to Expect: This is the power of CMLL right here. If this match had been booked a year ago I'd be reacting like this.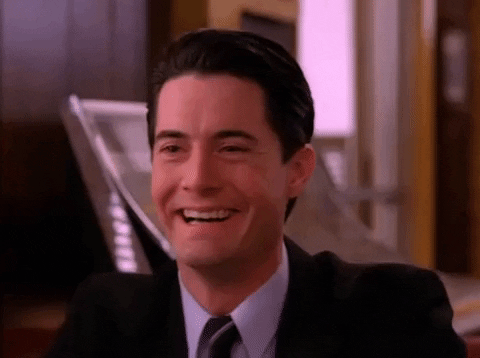 Instead I'm reacting like this.
What a difference a year and a whole lot of disappointment makes huh? I'm not saying this match can't be great mind you; in fact it could be extremely great. Soberano, Titán and Valiente are a great technico team and the Cavernario/Casas/UG trio might be even better. This has a ton of potential if these guys want it. The problem is CMLL luchadores only seem to want it in big matches these days…and this is a match that seemingly exists just to fill the card. Throw in the fact that the UG seems to be coasting more than the Yankees in September and I just don't have the confidence to say this will be a great match. It'll be fine at worst and maybe even good. But great? I don't know about that one chief.
Winners: The rudos take it in three falls.
Carístico, Mistico, Volador Jr. vs. Cuatrero, Forastero, Sansón
What to Expect: If you thought I was unsure about the last match, wait till you read my thoughts here! Just like the semi-main this match would've had me seriously hyped a year ago. Now I'm just wondering if the Dinamitas will be able to stay awake long enough to have a competent performance. I don't know if they're become complacent and just don't care, I don't know if they're protesting Sofia Alonso's exile (she is the significant other of Cuatrero last I checked) by mailing it in, I don't know if they're all hurt; I don't what it is that's caused their slide. All I know is they've been as much fun as watching a season four episode of Community recently and I am sick of it.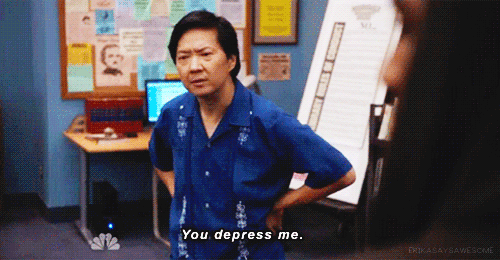 So yeah; who the hell knows what we're getting from those three in this match. Hell who the hell knows what we're getting from the technicos? Volador Jr. was quite good (from what I heard) on his New Japan tour but he's very well known for coasting, and Carístico is probably going to keep it toned down with nothing on the line. That leaves Mistico, who seems to be working his ass off all the time these days, to carry the load and unless one of his teammates chop in I'm not sure that will be enough. In other words, it could be very good if they want it, nobody is going to want it and boy would I rather spend my time writing angry letters to get AAA's Monterrey show televised then depress myself over this anymore.
Winners: The technicos take it in three falls. I wouldn't be stunned if a DQ happens to set up a tag title match between Los Misticos and a Dinamitas pairing, but I wouldn't be holding my breath on that one.
There you have it sports fans. I'll be back tomorrow for a preview of AAA's show on Saturday. TILL THEN!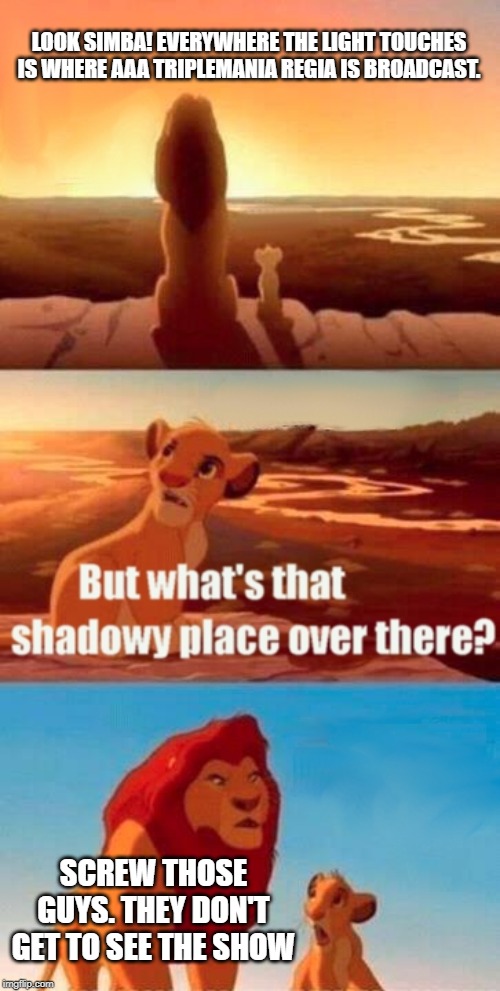 Please change disks to continue…
© 2019 Lucha Central
We invite you to follow us through our official social media accounts: