Funny thing sports fans. I did this CMLL Super Viernes preview yesterday, then set it aside for a bit so I could post it later in the night. There's just one problem; I FORGOT TO POST IT! This is what happens when you do all the work, follow it up to go get a Christmas tree and then forget all your problems (and responsibilities) by trying to rebuild the Vancouver Canucks in NHL19. By the way; rebuild totally failed. There is no hope for that franchise. But there is hope for tonight's CMLL show and you'll see why, if you give me the next five minutes or so to preview it!
Robin & Star Jr. vs. El Coyote & Grako
What to Expect: Do not scratch your eyes sports fans; this is a CMLL opening match that has an honest to Grodd shot at being good. This is the sort of thing that only happens for CMLL maybe five, six times a year.
Of course, this being the CMLL opener and all, it isn't without concerns. How many openers this year have looked good on paper, only to wind up dying one of those slow, miserable deaths like that kid in the opening scene of Novecento? The difference this time is that this match has no holes from a talent standpoint. El Coyote and Grako have been a consistent, enjoyable unit since pairing up recently, always trying hard and always willing to give the technicos a lot to work with. That's a good thing here because Star Jr. is an underrated (if inconsistent) high flyer while Robin has slowly transformed into one of CMLL's better under card workers. If these four (and CMLL) want it they can steal the show. CMLL probably won't want these guys to go too nuts, but even with some restrictions this should be a fun start to the show and likely one of the three best matches on the card. If it isn't…well then the show is doomed more than the Buffy/Angel romance.
Winners: Could go either way, which makes this a TOO CLOSE TO CALL scenario. Bring forth ye Canadian Dollar I say! Heads technicos, Moose rudos…and it's MOOSE! GET OUT THE WAY! GET OUT THE WAY! GET OUT THE WAY! Coyote and Grako take it in three falls.
La Jarochita, Lluvia, Marcela vs. Amapola, Metálica, Reyna Isis
What to Expect: If you're looking for positives here…at least Dalys isn't in this match? Not to say she's bad but being in every luchadoras match where you do all the heavy lifting does tend to grate after awhile. Besides Dalys being MIA though this match looks like every other CMLL luchadoras match; aggressively average. It'll be interesting to see how Jarochita and Lluvia do with Metálica (someone who won't steal the spotlight from them ala Dalys) and Marcela does always seem to bring out the best in the improved but still hit and miss Reyna Isis. Even if all that works out for the best though it's hard for me to get all that excited. At best this will be fine and at worst it'll be further fodder for a division that continues to go nowhere fast.
Winners: I like the rudas in this one, mostly because they have Amapola there. They take it in three falls after she pins Lluvia after the Angel's Wings.
Audaz, Flyer, Soberano Jr. vs. Dragón Rojo Jr., Pólvora, Templario
What to Expect: And we're back on track almost immediately! In the words of Tomorrow Never Dies villain Eliot Carver, this match is delicious. The only potential flaw I see in it (aside from the fact that it's only going two falls because this is CMLL and we cannot have nice things) is if someone tells Dragón Rojo Jr. there's a bodybuilding contest the next day and his preparation leads to him being totally out of shape for this match. And silly me, I'm thinking we won't have to worry about that. Hell even if we do Rojo can just duck out of the way and let Audaz, Soberano, Templario and a suddenly resurgent Flyer do their thing. That's four incredible workers right there (with an underrated Pólvora bringing up the rear) who all work well together and who all will be going out of their minds to steal the show. The potential of this being only two falls has me worried they won't quite get there, but even then the match should still be swell. And if they're allowed to get to three falls and no health problems/slip ups occur…let's just say there will be plenty of Batman gifs to go around.
Winners: Yet another TOO CLOSE TO CALL scenario; on the one hand the technicos are all on the rise/already in the upper midcard/main event scene (Soberano), whole on the other hand the rudos are three guys CMLL likes to protect. So let's flip the Canadian coin again. Heads technicos, Moose rudos…and yet again it's Moose! Think that's been the case on the last three flips. In any event the rudos take this in two long falls.
Kráneo, Stuka Jr., Volcano vs. Bestia del Ring, Euforia, Gran Guerrero
What to Expect: When you see that Kráneo, Stuka, Big Euf and Gran Guerrero are in this match.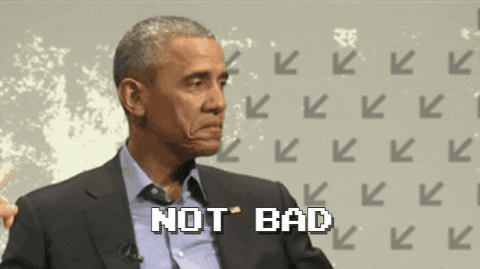 Then when you see Volcano and Bestia del Ring will also be in this match.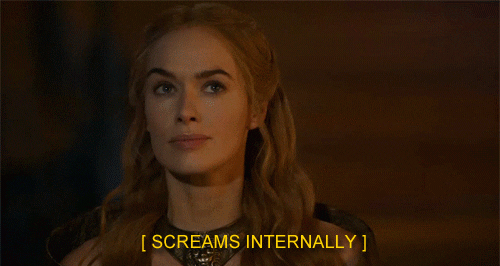 Could CMLL seriously not find two better guys than those two? Were Rey Cometa and Rey Bucanero busy or something? I will say that Volcano's participation could prove somewhat fruitful; he did perform well with the Dinamitas and Euforia and Gran Guerrero are, at worst, close to the same level as those three. The only cure for Bestia del Ring however is LA Park, and seeing as Park is nowhere to be seen here…you get the picture. The good workers will do enough to keep this match from going off the rails, but Volcano's greenness and Bestia's…whatever will be enough to put a cold, hard ceiling on any other aspirations CMLL has for this bout.
Winners: The technicos finally get on the board here, with Stuka pinning Gran Guerrero via Stuka Splash.
Atlantis, Diamante Azul, Valiente vs. Cavernario, Rush, Terrible
What to Expect: If only Carístico hadn't tweaked his hip in last Friday's Trios Titles match, thus preventing him from wrestling Último Guerrero on Friday and forcing Volador to take his place and move up one bout.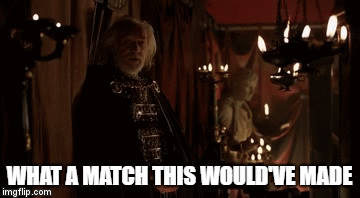 In fairness, this match still would've had to overcome a Diamante Azul shaped issue to be a truly good match, not to mention the likelihood of Los Ingobernables starting things off with their usual "brawl first, tell a story later" philosophy. Now it'll definitely have to overcome that with Atlantis in for Volador, as the legend can only do so much and Cavernario, Rush and Terrible will look to protect him by turning it into an all out fight. It won't be bad and it's possible we'll get some moments of inspiration from Cavernario and Valiente to elevate it. It's just unfortunate Carístico's injury occurred for this match; with Volador it would've been good and now it'll be just another Ingobernables bout.
Winners: Unless something is being set up I like Rush and the gang. They take it in three falls after Rush sneaks in a foul to give his team the win.
Volador Jr. vs. Último Guerrero
What to Expect: There's two ways to look at this sports fans. On the one hand, Volador and the UG wrestle each other so often and hardly ever add any variation to their battles, making this a fairly predictable affair. On the other hand it's Volador and the UG; I've seen them wrestle millions of times and no matter how similar it is to their other bouts it's always, ALWAYS a good time. That's what happens when you have two luchadores the class and caliber as Volador and the UG. It won't be the best match you see in Arena Mexico this year and the card would've been better off with Carístico in this spot and Volador one match down. But come on now; this is Volador and Último Guerrero. It's going to be a great match and while I'm all for new match ups, I will gladly take CMLL giving us this sure thing again over some bizarre matchup only Paco and the gang could create out of thin air.
Winner: Seeing as this match wasn't supposed to happen there's kinda, sorta nothing on the line here…which makes it yet another TOO CLOSE TO CALL scenario. One more flip for the road I suppose. Heads Volador, Moose UG…good Grodd its Moose again. Everything is coming up Moose eh? Thus the UG will take it in three falls.
That'll do it sports fans. I'll see you tonight for the live review of this show and later this afternoon for a AAA preview. Till then, how about some old school Battle of Alberta action for you hockey fans out there?!
Please change disks to continue…