It's Wednesday night, which is usually the day before I do the CMLL Super Viernes preview. Here's the thing though; I'm bored! Thus we're previewing the show now sports fans. On the plus side…wait there isn't a plus side beyond getting this preview early. That's because this Super Viernes looks like the last few Super Viernes'; bombed out, depleted and featuring way too much UG vs. Ciber the Main Man. We'll still make the best of it shall we? TILL THE PREVIEW MOBILE!
Magnus & Oro Jr. Nitro & Sangre Azteca
What to Expect: Do my eyes deceive me; A MAGNUS MATCH ON A FRIDAY SHOW?! BRING OUT THE GIFS!
Now that I look at this match though perhaps Magnus would be better off at home Friday night trolling certain lucha fans. This is not a good looking match sports fans. Magnus and Oro Jr. are certainly capable of a good performance but Nitro is Nitro and Sangre Azteca was so bad last week that any other promotion would've sent him to work at an FYE afterwards. And FYE's don't even exist anymore (or do they? Can someone confirm that for me?!). Either way I'm not hopeful about this match…unless Magnus reads this column, sees me suggest here that he and Oro go nuts, followed by them going nuts. Stranger things have happened.
Winners: The rudos take this in three depressing falls.
Atlantis Jr., Dulce Gardenia, Titán vs. Ephesto, Mephisto, Okumura
What to Expect: A CMLL tradition unlike any other; a really fun technico team against a really lame rudo team. It wouldn't be a Friday otherwise! I want to be excited for this one sports fans because Titán is really good, Dulce Gardenia has looked great since joining CMLL and Atlantis Jr. has looked to be turning a corner his last few times out. But that rudo team is quite uninspiring, with Ephesto and Mephisto likely to be taking it easy and Okumura…well he's Okumura. He won't mess anything up, but the chances of him doing anything noteworthy are on par with the chances of Jennifer Connelly dumping Paul Bettany and flying away with me to some tropical paradise. If this were CMLL I'd be more optimistic, but I'm guessing the best we get is a few cool dives from the technicos an otherwise plodding match.
Winners: The technicos do at least get the win here, with Titán pinning Ephesto in fall three with that unique cover he's got.
CMLL Women's Universal Championship Cibernetico, Block B
Comandante vs. Dalys vs. La Jarochita vs. La Magnifica vs. Lluvia vs. Mystique vs. Reyna Isis vs. Silueta vs. Skadi vs. Stephanie Vaquer
What to Expect: Right out of Rob Viper's nightmares, the second all CMLL luchadoras has arrived! Let's now all call to Cthulhu to help make this match great.
Honestly I'd settle for this match just being a bit more exciting than last week's match. On the one hand, last week featured two, maybe three luchadoras that actually do things, whereas this week features La Jarochita (who is capable), Silueta (who was really good last time I saw her), Skadi (who will at least try things even if she shouldn't) and La Magnifica, an indie worker who I've seen have strong performances with Ludark Shaitan (albeit in a death match setting). On the other hand this week doesn't have Avispa Dorada, who is easily the most exciting luchadora CMLL has and the only one who can provide huge thrills unless Stephanie Vaquer (who has worked Stardom and Nacion de Lucha Libre in the recent past) is hiding skills we don't know. So you can see where this is a mixed bag. In the end I expect it'll be very similar to last week. There will be some good moments and the match will be interesting throughout; I'm just not sure it'll be interesting for the right reasons.
Winner: Everyone seems to think Dalys is going to win and she may very well. This is CMLL though and they are the experts of going in the opposite direction when you least expect it. I say this is one of those times, so I'll go with Vaquer, who I could see CMLL being high on, to get the win and face Metálica next week. Frankly this one could go to anyone though given how desperate CMLL is to create a new luchadora star/appease Dalys. We'll see!
Ángel de Oro, Niebla Roja, Valiente vs. Cuatrero, Negro Cass, Sansón
What to Expect: It's a sad state of affairs when this match is very likely the lone candidate to be a good match on the show. Then again maybe we should be happy we're getting any good matches at all from CMLL these days (this past Monday's Puebla aside). The effort level will be a big factor in how good this match is but Oro and Roja are always solid together, Valiente is Valiente and you are getting much better on the rudo side then Cuatrero, Sansón and a Negro Casas who will definitely have the crowd invested. I don't know if it'll be great but it should be a solid match if nothing else.
Winners: I like the rudos in three falls, with Cuatrero and Sansón each getting pins on Oro and Roja.
CMLL World Heavyweight Championship Match
Último Guerrero (c) vs. Ciber the Main Man
What to Expect: I have nothing to say about this match sports fans. Not a damn thing. I am done with this horseshit feud, I have no interest in this horseshit match and the only reason I'm watching it is because I love Lucha Central and they want me to. Alas I'll still spend more time jamming to Our Time Down Here's "Black Ice & Bad Advise" and I Am Ghost's "They Always Come Back" than paying attention to this catastrophe. And to think we'll have to live through another month of this stupidity because CMLL doesn't realize it isn't 2005 anymore.
Winner: Ciber inexplicably wins the CMLL World Heavyweight Championship (a title I can't ever see him dropping in a match) in three excruciating falls, followed by challenges to set up the main event for the 86th Aniversario. LA Park was right to go back to AAA instead of sticking around to see this.
Diamante Azul, Dragón Lee, Volador Jr. vs. Euforia, Forastero, Gran Guerrero
What to Expect: Here is our last hope for the CMLL Aniversario sports fans. It's been quiet compared to the UG-Ciber issues but Volador and Forastero (of all people) have been feuding the last few weeks and now find themselves together against despite Forastero's teammates Cuatrero and Sansón being two matches below. I don't know if it means anything but it's not going to stop me from dreaming it does. HELP US VOLADOR AND FORASTERO!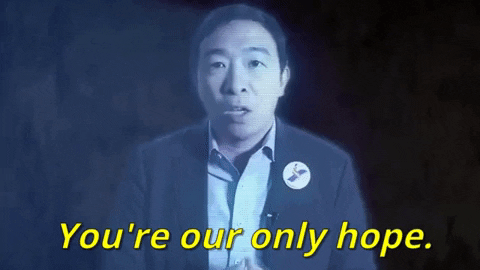 Of course now that I think of it, I'm basically asking a guy who might have two bad legs (Volador) and a guy who couldn't have a good singles performance against Cavernario (Forastero) to deliver us a worthwhile Aniversario headliner. Then again anything not involving Diamante Azul or Bestia del Ring would be better than UG-Ciber at this point so if this is the alternative, I'll take it. Whatever happens I have a feeling something happens here (either CMLL inexplicably goes all in on Volador-Forastero or they set up a trios match with Volador and two partners), and thus this match will be more set up than match. That's okay; I have no issue with five of the six luchadores here but the sixth is Diamante Azul and well…yeah. The less wrestling he does, the better off we're all going to be.
Winners: The technicos win by DQ after Cuatrero and Sansón run out to attack Volador in fall two. Two other luchadores will then run out to save Volador and that will set up a Trios Championship match for next week's show or the Aniversario, which means we'll still have UG vs. Ciber. Squish me; just squish me now.
And on that note I'm off to play some TEW. Till the show on Friday sports fans!
Please change disks to continue…