Last week's CMLL Super Viernes looked dire on paper but wound up being a fun show. This week's CMLL Super Viernes, the first Friday show since the untimely death of CMLL owner Paco Alonso, will look to do the same thing. Once again there are some good looking things on this show, mostly in the middle. And then there's the rest of the card, which is a whole lot of miss and one whopper of an eye sore in Último Guerrero vs. Ciber the Main Man. Don't worry; we'll get to it at the end of the preview. Let's start working our way towards that, shall we?
Halcón Suriano Jr. & Príncipe Diamante vs. El Coyote & Grako
What to Expect: Hey look; a rare CMLL opener that may have a chance! Or at least I would think that if CMLL had paired Suriano with anyone other than Príncipe Diamante. Diamante can be good on some occasions but his performance in the CMLL Super Lightweight cibernetico a few weeks ago was further confirmation of his wild inconsistency. I'm not sold on him delivering the goods here, which should be enough to weigh down this match even if Suriano, Coyote and Grako come roaring out of the gate like the new season of Stranger Things. This will still be better than usual, but it would've been more exciting with Super Astro Jr. or Oro Jr. in Diamante's spot.
Winners: Coyote and Grako continue their winning ways, taking this in three falls.
Atomo, El Gallito, Microman vs. Chamuel, El Guapito, Zacarias
What to Expect: The micros return and the only way I could care less is if Skándalo was involved. You guys remember Skándalo?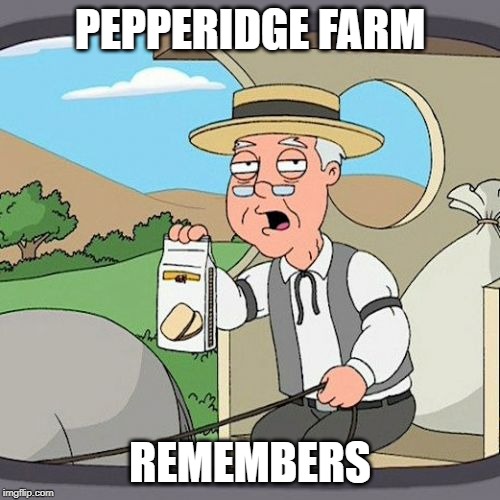 Look, I get the micro stars are a decent draw during their rare appearances and Microman and Chamuel continue to be exciting performers. Here's the problem; they're the only exciting performers of the division. That wasn't a problem when CMLL first ran the micro stars match a year or so ago but it's been diminishing returns ever since because only Microman and Chamuel seem capable of performing at a level higher than "middling." I wouldn't expect much different here. There will be a few cool spots between the usual suspects, but until CMLL finds anyone who can match Microman and Chamuel's skill and chemistry, my interest in the micro stars resembles my interest in Nacion de Lucha Libre.
Winners: Team Microman always wins in Arena Mexico, so why should it be any different here? They take it in three falls.
Atlantis, Atlantis Jr., Stuka Jr. vs. Ephesto, Hijo del Villano III, Mephisto
What to Expect: On the one hand sports fans, this match looks to be a mix of guys who are either over the hill (Atlantis, Ephesto), guys who are too young (Hijo del Villano III) or guys who are good but are as interesting as a Limp Bizkit CD in 2019 (Stuka Jr., Mephisto). Not good. On the other hand Atlantis Jr. is in this match and he was FANTASTIC last week against Hijo del Villano III of all people. It's a great sign that he's already doing that well against opponents who aren't necessarily the best, and he could only be better with Ephesto and Mephisto, who if nothing else can base decently. I'm not sold on this match being good, but I am sold on seeing Atlantis Jr. perform after last week and I think he'll at least do something here to make this match interesting.
Winners: Team Atlantis takes this in three after Atlantis Sr. rolls up Ephesto in fall three.
Titán, Valiente, Volador Jr. vs. Cuatrero, Forastero, Sansón
What to Expect: Welcome to the best match on the show sports fans; we hope you enjoy your time with it! The question is whether this match will be the best because it'll actually be great or if it'll be the best by default. It frankly could go either way. I have no doubt that Titán will throw himself into this match (as he did with the Dinamitas last week) and Cuatrero, Forastero and Sansón will be game. It's just a question of whether Valiente and Volador will be trying or coasting, latter day Will Smith style. Regardless, Valiente and Volador are still solid even when they aren't trying and the Dinamitas are incapable of having bad matches with semi-decent opponents these days (look what they did with Esfinge last week!). This will be a good match; it's just a matter of how good.
Winners: The Dinamitas should absolutely win this match…which naturally means the technicos will after Volador pins Forastero in fall three.
Dragón Lee, Mistico, Rush vs. Gil Muertes, Mr. Niebla, The Chris
What to Expect: I think this may in fact be the weirdest match in the history of CMLL sports fans. It legit makes no sense. On one side you have a technico team of Dragón Lee, Mistico and Rush, two technicos and a rudo that only make sense because they are family. On the other side you have Gil Muertes, Cl4n member The Chris and Mr. Niebla, three guys who have as much in common as I do with Francis Ford Coppola and the guy who played Ramsey Bolton on Game of Thrones. WHY ARE THESE GUYS TEAMING UP?! It's like CMLL was picking randomly out of a hat for this match, or just inexplicably decided to be random in the face of wise decisions.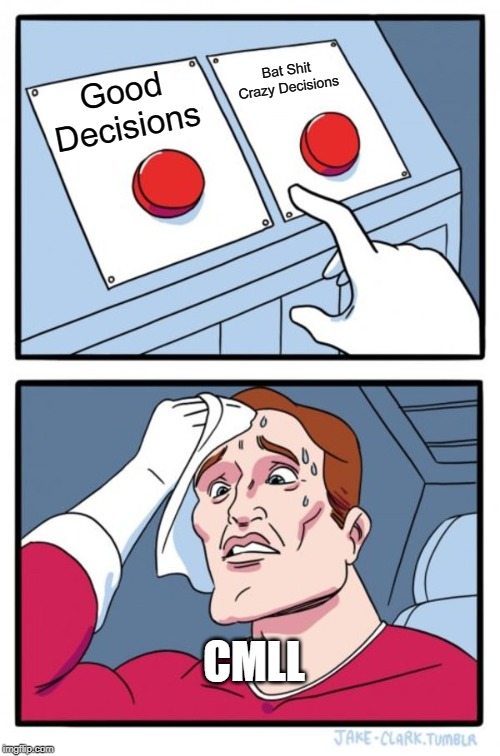 In any event, I have no idea what to make of this bout. Could it be good? I guess; it's hard to ever bet against a team featuring two world class luchadores (Lee, Rush) and one really good luchador (Mistico) having a respectable match. But that rudo team…I don't know. I guess the stars could align, the team inexplicably clicks and both Mr. Niebla and The Chris pull off their best work of the year. But short of that the only guys who are good semi-regularly on that team are Gil Muertes, and Gil is more hit and miss than an in his prime Adam Dunn. So yeah; I'm at a loss sports fans. I could see this being inexplicably entertaining, I could see this being complete shit; I could see it being anything. I guess that's something right?
Winners: Can I get back to you on this one? No? Alright then; let's go outside the box and say that nobody wins. This match ends in a draw in the third fall after both teams are counted out while brawling on the floor. We all groan until we remember LA Park is returning next week. In other words, the usual!
Último Guerrero vs. Ciber the Main Man
What to Expect: We have arrived sports fans. Here is the big one; the shit stopper; the singles match no one asked for that we're getting anyway for some deranged reason. This all started a year ago when The Cl4n, featuring Ciber the Main Man, was brought in to feud with Los Guerreros Laguneros. The feud was terrible, but inexplicably went past the Aniversario until the UG, Euforia and Gran Guerrero defeated Ciber, Sharlie Rockstar and The Chris to regain their CMLL World Trios Championships. That seemed to end the feud…until Ciber recently returned, leading to more feuding and now this match. And that sports fans is how the abomination known as Último Guerrero vs. Ciber the Main Man came to be.
As you could likely tell, my interest in this match is below zero. In fact it may be lower than that. It takes a lot for me to not care about an Último Guerrero match these days, which just goes to show how terrible this build has been and how lacking Ciber has been as an opponent. On his best day Cibernetico was an average luchador; these days he looks like he can barely walk, let alone have a passable wrestling match. Say what you will about UG's last rival Máscara Año 2000 but he was at least capable of getting by via smoke and mirrors. I'm not convinced Ciber can do that, even with the UG holding his hand. Make no mistake; this match will be difficult to watch. All we can hope for is that it's bad enough that CMLL realizes they can't run this match as the Aniversario main event, or that if this does continue beyond tomorrow that they're wrapping it up sometime in the next month. Either way I'm not looking forward to this at all.
Winner: I'm going to choose to be optimistic and say CMLL pulls the plug on this rivalry here. The UG defeats Ciber in three falls and we all move on with our lives. It's not going to happen, but I'll choose to believe it will until it doesn't. Delusions are wonderful!
And with that I'm off to watch more Stranger Things sports fans. TILL THIS SHOW TOMORROW!
Please change disks to continue…