It's a holiday in the USA, we're we'll do what we're told! It's a holiday in the USA, where the slums got so much soul…Happy 4th! Yes it's the 4th of July sports fans and while I won't call or write you a letter, I will indeed take a few minutes out of my day to preview this CMLL Super Viernes show tomorrow. I know; it's the US's Independence Day and here I am writing about Mexican wrestling. And you know what; there's nothing I'd rather be doing. Well actually I'd rather be previewing a show better than this one, but other than that nothing else. So let's get the show on the road, as there is a burger with my name on it for when I'm done.
Robin & Super Astro Jr. vs. Espanto Jr. & Hijo del Signo
What to Expect: If I were Robin or Super Astro Jr., this would be the type of match that would seriously have me considering exploring my career options elsewhere. Those are two talented young luchadores right there who could have a good match with competent rudos…and they're stuck having to carry Espanto Jr. and Hijo del Signo? I wouldn't doubt Robin and Astro are somewhere right now, simultaneously sobbing and singing the chorus of Simple Plan's hysterical classic "Untitled."
So yeah; this is going to suck. It doesn't even matter what Robin and Astro do, and they will do some cool stuff. In the end all that matters is that Espanto and Signo are the opponents, they're terrible and there will be at least two Canadian Destroyers and one hilarious botch between the two of them. It will be sad and I will still watch it anyway. Unless you are a friend or family member of one of these four luchadores, I suggest you do the opposite.
Winners: The rudos take it in three falls.
Rey Cometa, Pegasso, Star Jr. vs. Okumura, Pólvora, Virus
What to Expect: A Rey Cometa-Pegasso reunion! Let's hope it goes better than the one they had a few weeks ago when Cometa sent Pegasso to the hospital with a concussion during their Lightning Match. I'm not too bullish on this match but it does have a shot. The rudo team is solid, Rey Cometa is tremendous and Star Jr. has really been great when he's had the opportunity to show it. If CMLL can find a way to limit Pegasso and Okumura while letting the other four cut loose, this could sneak up on people. I hope it does because CMLL desperately needs another match to deliver besides the following match and the Trios Title bout.
Winners: I'm feeling the rudos again in this one. They take it in three falls after Okumura pins Pegasso and Pólvora pins Star Jr.
Lightning Match
Atlantis Jr. vs. Hijo del Villano III
What to Expect: This is where the show briefly enters what should be its best two segments and I'm not sure anyone is really aware. I don't think anyone is shocked by this match; Atlantis Jr. and Hijo del Villano III have been feuding since they both arrived in CMLL at the end of 2018. What will surprise people, in my estimation at least, is how good this will be. I don't know if I'd call Atlantis Jr. good yet but he has impressed in the opportunities he's gotten and looks like he'll be really good with more experience and confidence. The key to this match though is Hijo del Villano III. To me he had been a guy who was okay but didn't really show a lot…until a few Sunday's ago when he took part in the cibernetico to determine the next CMLL Super Lightweight Champion. That was a legitimately great match and Hijo del Villano III was one of the best performers in it, showing some high flying abilities we hadn't seen yet from him. I don't if he's just developing at a strong rate or if he had been holding back in his previous trios appearances, but there is more to Hijo del Villano III than previously thought and this will be a showcase for him and the young Atlantis. I don't think it'll be a great match, but I think people will walk away very surprised with how good it turns out. Or I'll be wrong, this will be a disaster and we'll all have a laugh at my expense at a date to be determined!
Winner: Atlantis Jr. takes this one with La Atlantida at around the 8 minute mark. Let's hope he gets him up on the first try.
Mexican National Trios Championship Match
Cuatrero, Forastero, Sansón (c) vs. Esfinge, Titán, Tritón
What to Expect: A quick stroll down memory lane sports fans. Last week the Dinamitas took on the semi-regular team of Esfinge, Titán and Tritón. It was a fun match, and it ended with Titán escaping Cuatrero's reverse Bearhug submission and scoring a pin. Esfinge, Titán and Tritón thought that earned them a shot at the Mexican National Trios Championships this week and Cuatrero, Forastero and Sansón all agreed. And that's how the Dinamitas vs. Esfinge, Titán and Tritón became reality.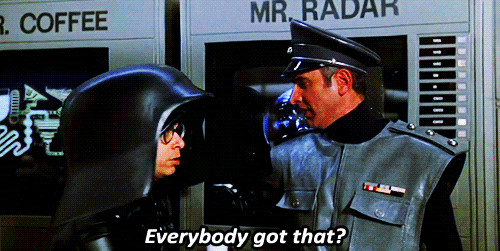 And thank Grodd it did because this should be the best match on the show. I'm leaving a little wiggle room because Esfinge, Titán and Tritón haven't always been on the same page and Esfinge is still, at best, a middling worker. But that aside you have a rematch of an already strong encounter, featuring two excellent technicos in Titán and Tritón and a team in the Dinamitas who has shown the ability to adapt to whoever their opponents are in big matches while also pulling the best work out of them. I expect no different here. At worst this will be just as good as last week's match, but I expect it'll be even better and probably the best thing CMLL does prior to LA Park's return in a few weeks.
Winners: I wouldn't count out a title change, but I also wouldn't put my money on it. The Dinamitas retain in three falls, with Sansón pinning Titán with an Avalanche Argentinean Blue Thunder Bomb.
Euforia, Gran Guerrero, Soberano Jr. vs. Ciber the Main Man, Mistico, Rey Bucanero
What to Expect: Here is where the good times end sports fans, and in typically bizarre CMLL fashion. On the one hand, CMLL has delivered us a Big Euf/Gran Guerrero/Soberano team that's as good as a New Found Glory/Alkaline Trio double bill. On the other hand, the other team features Ciber the Main Man, which is just going to lead you back to Simple Plan territory.
So yeah; I have no hopes for this one with Ciber involved. It's a shame because anyone else on his team with Mistico and Rey Bucanero (even with his limitations) probably would've given this a chance to be good. That's how much faith I have in the Euforia/Guerrero/Soberano team; not only are all three guys terrific, but Euforia and Soberano undoubtedly have great chemistry (they're father and son after all) and we've seen Guerrero and Soberano show they can work well as a team in Arena Puebla. If CMLL had put almost anyone else but Ciber in this match we'd be rolling. Instead we have Ciber, we have more build to a UG-Ciber match no one wants and HOW COULD THIS HAPPEN TO ME?! I'VE MADE MY MISTAKES, GOT NOWHERE TO…whoa, what the hell happened there?
Winners: Ciber goes into his match with the UG next week strong by giving his team a three fall victory after pinning Soberano.
Carístico, Valiente, Volador Jr. vs. Bestia del Ring, Gil Muertes, Terrible
What to Expect: Another week, another CMLL Super Viernes main event that just kind of exists. That'll definitely change next week (unless CMLL has dumped UG vs. Ciber) and the week after, but for now we're stuck with matches that will be really short and feature little effort. At least for this match that may actually be good. The technico team is solid but you know they'll be coasting, and that rudo team, outside of Terrible and maybe Gil Muertes, is putrid thanks to Bestia del Ring's inclusion. It's the perfect match if you're checked out on this show by this point, and fortunately I think we all will be.
Winners: The technicos win it in three quick falls.
And with that sports fans I'm off to eat lots of food that's bad for me. I hope you enjoy doing the same thing. TILL THE REVIEW TOMORROW!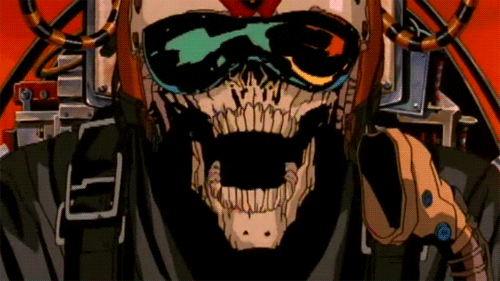 Please change disks to continue…