It's a busy lucha libre weekend sports fans. So busy that it in fact kicks off tonight, on Thursday, a day that is in fact not part of the weekend! We'll consider it such for this occasion though, as Lucha Libre Pittsburgh holds their WrestleRex show (more plugs for that forthcoming), the first of four lucha shows this weekend that includes an AAA stop in Cancun and AAA's Verano de Escandalo on Sunday. In between it all is the usual CMLL Super Viernes affair, which continues a Copa Dinastia tournament that, thus far, has had diminishing returns. There's also Austin Theory's CMLL appearance and several matches that could be good or could be bad. In other words, CMLL; learn to love it! And with that let's start this preview.
Magia Blanca & Star Jr. vs. Akuma & Espanto Jr.
What to Expect: This is a tough one to break down sports fans. On the one hand, Magia Blanca, Star Jr. and yes, even you Akuma, can be really, REALLY GOOD! On the other hand Espanto Jr. is like the Batmobile in Batman: Arkham Knight, and I think that pretty much sums up his skill level! Maybe if this was a big show, where Blanca and Star Jr. were allowed to do stuff, the effort level would be enough to override Espanto, or at least keep him in check. This is just another Friday night though so expect Espanto to reign supreme while Blanca and Star Jr. are contained. In other words, it's gonna suck.
Winners: The rudos take it in three falls.
Esfinge, Rey Cometa, Tritón vs. Kawato San, Pólvora, Tiger
What to Expect: It's a testament to how far Kawato has come over the past few weeks that the only thing worrying me about this match is Esfinge. Well that and Esfinge's continued bad influence on poor Tritón. Otherwise the rudo team is solid, Tritón (when not led astray by Esfinge) is really good and Rey Cometa is, and will forever be, world class. It's ultimately going to come down to effort level, if Kawato can maintain his recent upward trend in performance and how much Esfinge we get. Of course knowing CMLL Kawato will turn back into the dude who can't catch and Esfinge will get 2/3's of this match, leading to an open revolt by yours truly. Actually I'll probably just roll my eyes and move onto the next match but maybe I won't. MAYBE! I! WON'T!
Winners: The technicos take it in three falls.
Atlantis Jr., Soberano Jr., Valiente vs. Cuatrero, Forastero, Hijo del Villano III
What to Expect: Man Soberano has been keeping busy hasn't he? Last week he worked in France for a few days before flying back to Mexico so he and Euforia could put over Rush and Bestia del Ring (I would've stayed in France). Now tomorrow he'll be making another flight back to Mexico for this match, after competing on tonight's WrestleRex show in Pittsburgh, a show that will be shown…LIVE, ON LUCHA CENTRAL'S FACEBOOK PAGE!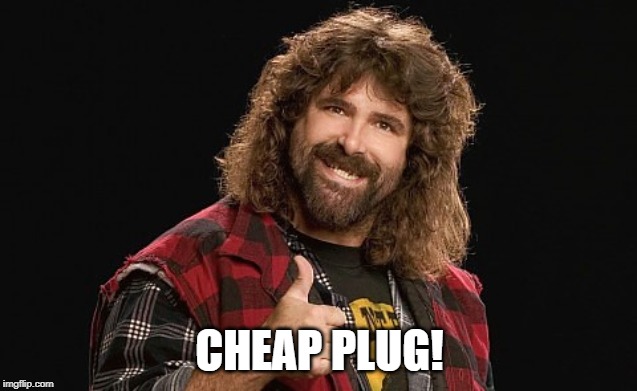 Enough cheap plugs and more analysis Cult! Quite frankly, the main event excluded, this looks to be the best thing on the show. Yes you do have two rookies in Atlantis Jr. and Hijo del Villano III but Atlantis Jr. is skilled and the other son of Villano III has been improving. Whether he's improved enough to hang in a match like this is a mystery, but there's at least some hope based off his recent performances. And even if he hasn't and Atlantis Jr. is playing it safe, we all know that Soberano, Valiente, Cuatrero and trios match Forastero are capable in this situation. Even if the second gen stars aren't up to snuff, I expect those four to deliver the goods and give us something fun. And if the Atlantis Jr. and Hijo del Villano III show up then it could be a very good time.
Winners: Unless they're going to an Atlantis Jr.-Hijo del Villano III match quickly and use this to set it up, I expect a clean three falls with the technicos going over.
Lightning Match
Euforia vs. Rey Bucanero
What to Expect: If only this match had been ten years ago.
Seriously; imagine this match ten years ago, with a Euforia that's ten years younger and a Rey Rey Buc who still had good knees. We'd be more excited for this bout then we were Cavernario vs. Templario last week. Alas this match must now settle for being a weird, possibly intriguing match. I say intriguing because Euforia is still one hell of a talent and Bucanero, even with his body shot, is known to give a good effort in singles matches. These two will work their asses off and, while it will not be what it could've been in a past life, it wouldn't surprise me if this match turns out to be good. Then again it also wouldn't surprise me if Rey Rey Buc flounders and this match winds up being a disaster. I'm sensing a current them with this CMLL show!
Winner: Even though Euforia is the more capable performer these days, Bucanero remains the guy CMLL seems most invested in. Thus I'll go with him to get the W at the seven minute mark.
Copa Dinastia Block B
Ángel de Oro & Niebla Roja vs. Dragón Lee & Mistico vs. Gran Guerrero & Último Guerrero vs. Máscara Año 2000 & Sansón
What to Expect: Perhaps I'll feel differently after this Block has ended sports fans…but holy shit do I no longer care for this Copa Dinastia tournament. That'll happen when CMLL does things like book Bestia del Ring and Rush to go to the finals, because someone (Rush) just has to get their fill of Bestia del Ring matches in 2019. And to make matters worse, the Bestia and Rush making it to the finals pretty much guarantees that Dragón Lee and Mistico are deadweight here, as there's likely little chance CMLL will go with a family vs. family match (even if Lee and Mistico are the best team remaining). It thus means only three of these four teams have a shot at winning, and while the Ángel de Oro/Niebla Roja and Gran Guerrero/Último Guerrero teams are good, neither team is likely to carry Bestia del Ring to a good match (we're not even going to discuss the idea of Máscara Año 2000 and Bestia in the same final). So that, combined with how lifeless last week's Block A was, has me as excited for this Block as I am for X-Men: Dark Phoenix. Yes, that's how badly CMLL has screwed this up.
Winners: CMLL is stupid, this whole thing is stupid and so I'm going to go with the stupidest scenario possible for my pick…which would be Máscara Año 2000 and Sansón (poor Sansón!) winning this to go onto face Rush and Bestia del Ring next week. Máscara Año 2000 and Bestia del Ring collide! I think I'll be taking a long walk when that happens.
Austin Theory, Carístico, Volador Jr. vs. Cavernario, Negro Casas, Rush
What to Expect: Boy CMLL is lucky they got this match right; otherwise that long walk I'd be taking during Copa Dinastia would be continuing! You have to wonder if maybe CMLL is aware of how dumb that whole thing is and gave us this match as a makeup. Whatever the reason, myself and Anakin Skywalker are quite pleased.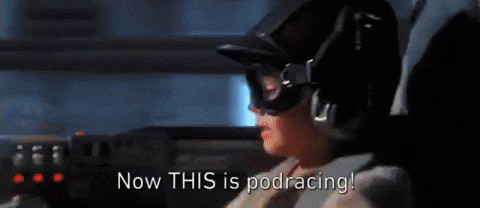 And we are pleased mainly because this match features Austin Theory. I love Austin Theory! I don't get to watch as much of him as I'd like because I tend to avoid promotions run by Stooge Sapolsky, but every time I see Theory I'm left very impressed. He's young, he has a look Vince McMahon is likely drooling over as we speak, he's ultra athletic at 6'3, 220 lbs (I'd consider him the next generation Marco Corleone, another big guy with freakish athleticism) and, most importantly, he's very good at lucha libre. There's a reason The Crash has booked him so strong and why his match with Rey Horus and Laredo Kid at last year's Expo Lucha was so good after all. I don't expect to see him much in Arena Mexico following this show (and frankly I wouldn't be surprised if he wasn't on this show given that he hasn't promoted it at all) so to see him get at least one match is a treat. And the best news is he's teaming with Carístico and Volador, two of the best, most reliable CMLL technicos around, to go against the best luchador in CMLL (Cavernario), arguably the greatest luchador ever (Negro Casas) and a guy not having to carry his father (Rush). Unless these guys just don't care or CMLL cuts them short on time, this should be a strong close to an uneven show.
Winners: If I was CMLL and Austin Theory is indeed on this show, my goal would be setting him up with a singles match underneath the Copa Dinastia final. And what do you know; they have the perfect opponent for him in one Cavernario, who could have a great match with me at this point. I'm going to be optimistic and say that's the plan, with Cavernario fouling Theory in fall three to set up the match.
And with that sports fans it's time for me to go rest up in order to review tonight's WrestleRex show! If you're someone looking to attend the show in Pittsburgh, click here for more details; if you're looking to watch the show, then join us at the Lucha Central Facebook page tonight at 8 p.m.! TILL THEN!
Please change disks to continue…