Double or Nothing weekend is quickly approaching sports fans. But before we can get to what may end up being one of the most important weekends in wrestling history, there's a little thing called CMLL to talk about. Rain or shine CMLL will run a show on Friday's and this weekend is no different, especially since they kind of have the Juicio Final to build to next week. Thus we're getting more interactions between Kaho Kobayashi/Amapola and Último Guerrero/Máscara Año 2000, with a few cool matches and a few lame matches sprinkled in. Good stuff huh? Let's preview it!
Magnus & Robin vs. Cancerbero & Raziel
What to Expect: It's Thursday afternoon and I'm previewing a Magnus match; YOU KNOW WHAT THAT MEANS! Hey if Luke Harper ain't going to be around to use that phrase, I may as well take it.
This has actually worked out quite well for Magnus. First he got to do the video promo for this week's show and then he and Robin avoided a match with the likes of Espanto Jr. and Hijo del Signo in order to get Cancerbero and Raziel instead. Of course Cancerbero and Raziel only try about 10% of the time but hey; small victories. Ultimately I expect this will be fine, possibly even better than the first two matches following it, but the only way this match will be anything more is if Magnus wants to prove a point to friend of the column Rob Viper after the disagreement they had on Twitter. Magnus, if you're reading this, please; prove a point to Rob! We want good fun matches with you doing dives, knee attacks and cool upper cuts; not ones where you sell for Cancerbero and Raziel before they drop you and Robin on your head for the 99th time.
Winners: The rudos take it in three falls because that's the way it is. I could've gone with the "there is no Grodd and the cage wasn't 30 feet" line but I decided to show restraint for Magnus' sake. I'm a nice guy like that.
Black Panther, Blue Panther Jr., Fuego vs. Kawato San, Misterioso Jr., Virus
What to Expect: On the one hand, the technico team is really good. On the other hand, the rudo team is Virus, the rollercoaster ride that is Kawato San and the slog that is Misterioso. That's enough to make me pop in Star Jr. vs. Sagrado from Tuesday again and watch that instead of this match. Then again this may be the last time you'll see Virus wrestle for CMLL again, what with him wrestling a retirement match with Metálico on Sunday and LOL I COULDN'T FINISH TYPING THAT WITH A STRAIGHT FACE!
Winners: The rudos honor what could be Virus' last Friday show (LOL!) by taking this home in three falls. Sorry Panther's; maybe you could've won too if you had put your careers on the line. Ever think about that?!
Estrellita, Kaho Kobayashi, Princesa Sugehit vs. Amapola, Dalys, Metálica
What to Expect: The Kaho-Amapola feud hits its last stop before the Juicio Final and unfortunately they're picking up Estrellita for this one. When was the last time Estrellita appeared?! Whenever it was it should've been the last appearance; the last time that woman had a good match, Booksmart was little more than a twinkle in Olivia Wilde's eye. Hopefully CMLL keeps this short, loads up on a lot of Kaho-Amapola sequences to whet the appetite for next week and did I mention keeping it short? Otherwise this won't be nearly as good as the last few weeks of build for this match have been.
Winners: Kaho keeps winning these matches so I am foolishly going to once more (you open the door?) pick Amapola to get the win going into next week's hair match. She needs some momentum after all.
Soberano Jr., Stuka Jr., Valiente vs. Euforia, Gran Guerrero, Templario
What to Expect: On paper this is where the show kicks into high gear. It's also a match where we can recognize that CMLL thankfully dropped the "no family members fighting" rule, at least in regards to Soberano and Euforia. Or maybe they just forgot; yeah that seems more like the CMLL way doesn't it? Except now I've just reminded them. WHAT HAVE YOU DONE CULT?!
Sadly all the Big Euf/Soberano stuff is likely moot as CMLL will just pair Soberano with Templario yet again. Of course it doesn't really matter who he's paired with; Soberano is one of the best luchadores alive and is working with three of the best bases alive (two of which he's already proven to have exceptional chemistry with). I would be floored if we don't get AT LEAST a Grade A performance from the Screw Master. And once we get that, all that's left is for Stuka and Valiente to hit their big moves and be solid. They manage that all the time anyway, so you pretty much have permission to get really excited for this match. I wouldn't be shocked if it winds up being the best thing on the show.
Winners: Team Screw Master emerges victorious after Soberano pins Templario in fall three.
Felino, Negro Casas, Último Guerrero vs. Cuatrero, Forastero, Máscara Año 2000
What to Expect: You know what; under normal circumstances this would be an interesting match, and I don't mean because it has the UG facing his son-in-law Forastero. You don't get more reliable than the UG and Negro Casas, Felino (despite slowing down) remains very good when the situation calls for it and Cuatrero and trios action Forastero more than make up for Máscara 2000's deficiencies at this point. The problem is this match exists to move the UG and MA2K towards their hair match next week, which means we're probably not getting a whole lot out of this match. That's probably fine too given what surrounds it; I (and maybe it's just me) just would've been interested in seeing what this match could've done. In the end we won't get to find out, as we'll instead be treated to some buildup, a few Casas-Cuatrero/Casas-Forastero sequences and a very quick match.
Winners: Máscara Año 2000 gets one last victory over the UG in two falls, via some shady circumstances. Hopefully he'll hold onto those small victories when the UG shaves his head next week.
Mistico vs. Cavernario
What to Expect: Are you read to learn about the awe inspiring buildup to this match sports fans? Are you ready?! Here it goes; last week Mistico and Cavernario feuded in their mediocre CMLL main event. And that is how Mistico vs. Cavernario came to be. It's like Lawrence of Arabia rolled into Pokemon The Movie 2000!
So yeah; not the most riveting buildup to a singles match in history. I guess CMLL just needed to kill some time before the Juicio Final and this match was the best solution they could come up with. It definitely is intriguing in its own way. Mistico doesn't get that many singles matches on Friday's (vacationing frequently will do that to you), which is odd because he can be one of the more exciting luchadores CMLL has. He's also one of the most inconsistent as well, something best exemplified by the singles match he and Cavernario had in Puebla a few years ago that I recall being very, very average. The good news for Mistico is a) that match was in Puebla (where good looking matches go to die) and b) that Cavernario (who was really good) is not the Cavernario of now who is one of the best talents in the world. The dude got a near great match out of a Forastero who couldn't do jack shit for crying out loud! That's not enough to cool my concerns on Mistico (he's just as likely to lay an egg as he is to do a Springboard Shooting Star Press) but if he's on and Cavernario performs to his usual level than this match could be great. Will it be? We'll just have to tune in to find out!
Winner: Cavernario sends Mistico back to vacation with a strong three fall victory, sealing the deal with La Cavernaria.
And with that I am off to get excited for Double or Nothing. Oh wait; I WAS ALREADY EXCITED! Guess I'm off to play some Sonic Generations then. Till the CMLL show tomorrow!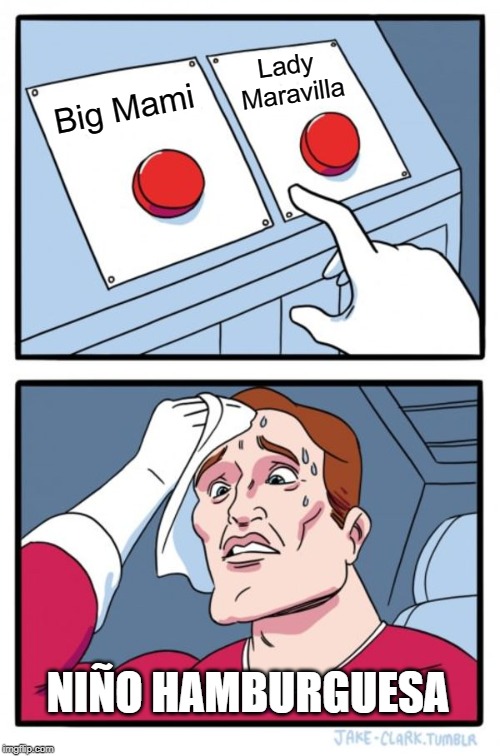 Please change disks to continue…