For the first time in two weeks there is only one lucha libre show for me to preview this weekend. This is good news because now I can further celebrate Angelico and Jack Evans being signed to All Elite Wrestling! Alas CMLL must come first though. With AAA taking the weekend off its CMLL's time to shine alone in the spotlight and the good news is they're coming off a strong show last Friday. Of course the bad news is this show looks like it could swing either way, something that generally that means we are in for a rough evening. But we'll cross that bridge tomorrow. For now let's see how this show may be good. TO THE PREVIEW MOBILE!
Magia Blanca & Stigma vs. Espanto Jr. & Hijo del Signo
What to Expect: Imagine being Magia Blanca; you've finally recovered from an injury that kept you out about a year, you're looking to come back and pick back up the momentum you had before leaving…and you get thrown into a match with Espanto Jr. and Hijo del Signo. ONLY IN CMLL! Honestly the only nice thing I can say about this match is Blanca is in it. He'll probably try a few cool things and look good before Stigma takes way too much time and the rudos hit Canadian Destroyer after Canadian Destroyer. Can you tell how unexcited I am for this?!
Winners: The rudos take it in three falls.
Drone, Fuego, Guerrero Maya Jr. vs. Kawato San, Pólvora, Vangellys
What to Expect: What a world we live in where Magia Blanca is in an opening match with no hope while Nazi M. Bison himself gets to water down this bout. Well at least Vangellys' presence gives me an excuse to post this gif of Raul Julia from Street Fighter.
Anyway, this is likely going to be lame. Not because of the technicos mind you; I fully expect Drone, Fuego and Maya to all do their best to elevate this bout. Unfortunately their bases will be Pólvora (the lone good rudo on his team), M. Bison of the Third Reich and 2017 Kyle Schwarber if he was a luchador. Get it? Cause like Schwarber, Kawato can't catch. I'm so clever! The point is this match will be bad, the technicos have no hope and Vangellys needs to be fired. Of course if he is CMLL will then replace him with a newly available Lars Sullivan more than likely. He does fit the Fuhrer Bison character after all.
Winners: The rudos win again in three falls because, say it with me now, there is no Grodd and the cage wasn't 30 feet. And on that CM Punk quote about Teddy Hart, allow me to publicly plead to AEW to sign Teddy. I want him vs. Angelico with Jack Evans as Special Guest Referee dammit. HE HAS TO CHOOSE!
Lightning Match
Kaho Kobayashi vs. Amapola
What to Expect: Here's a match that actually has some buildup sports fans. Recently Amapola and Kaho Kobayashi have really started going at it in trios action. The matches had been ending in the second fall with Amapola doing something to get DQ'd, until last week when Kaho scored a pinfall victory over her with a Bridging Small Package roll up. And that sports fans is why they are now fighting in a Lightning Match.
Now for the better news; this match may actually have a shot at being good! It would've definitely been good ten years ago with Amapola in her peak, but the veteran still shows enough flashes in trios action that she may be able to pull off something with the right opportunity (which she never gets) and the right opponent (which she also never gets). I dare say Kaho Kobayashi may just be that. CMLL hasn't given Kaho a ton of opportunities during her two runs with CMLL but she always gives full effort, works with great pace and athleticism and has proven she can have a standout singles match. CMLL is hinting at a future hair match between these two and its possible CMLL will keep it short in order to preserve that. But if they're given time, this has the chance to be a fun little match, as well as an appetizer for things to come.
Winner: Kaho has been winning all these matches thus far (in trios action but still), so I'd look for Amapola to pick up a victory here, likely with shenanigans. Whatever those shenanigans are, they'll occur at around the 6 minute mark to vie the ruda the win.
Atlantis, Atlantis Jr., Soberano Jr. vs. Hijo del Villano III, Rey Bucanero, Villano IV
What to Expect: I would normally not give a single solitary shit about this match given that it features a broken down Atlantis, a broken down Rey Rey Buc, whatever Villano IV is and the steady, but slowly improving Hijo del Villano III. Fortunately this match features Atlantis Jr. (who is generally fun) and a Soberano Jr. who seems incapable of having a performance lower than the quality of "very good." As such, I'm taking a leap of faith that the Screw Master will be able to do something in this match that makes it memorable.
Winners: Soberano and the two Atlantis' take home the W in three after Atlantis and Atlantis Jr. roll up the Villanos for pins, while Soberano turns Rey Rey Buc into mulch with a dive.
Euforia, Gran Guerrero, Último Guerrero vs. Cuatrero, Máscara Año 2000, Sansón
What to Expect: Keep calm sports fans because this match looks to be leading towards an Último Guerrero-Máscara Año 2000 hair match!
The good news is it's not happening this week so unlike the Kaho-Amapola match I don't have to waste the Spaceballs gif on this one. We can all breathe easily now.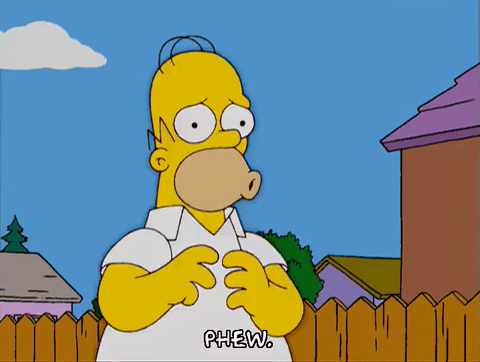 Now to the match at hand. Is there any reason to expect it'll be any different than what we got last week? It's the same match with the same participants after all, which means you're likely getting what happened last week with a few tweaks. In the end though there will still be a lot of cool Gran Guerrero/Euforia moments, a lot of Cuatrero and Sansón doing very well and a lot of UG/Máscara feuding as we all wonder why it couldn't have been, say, Negro Casas instead. Fun fact; I was going to mention Forastero there but then I remembered a) he's technically related to the UG now (THEY'RE IN LAWS!) so that wouldn't work and b) the last three Forastero singles matches depressed me more than Tottenham's comeback yesterday.
Winners: Another week, another Máscara Año 2000 foul in the third fall going unnoticed, leading to the Dinamitas getting yet another W.
Dragón Lee, Mistico, Volador Jr. vs. Cavernario, Mr. Niebla, Negro Casas
What to Expect: This main event is really weird, both because there's nothing being set up from it and because Dragón Lee appears to have flown back from Japan for this show…just so he could fly back to Japan afterwards. WEIRD! In any event the match does at least have a chance of being good. Dragón Lee is always reliable (jet lagged or not), Volador showed this past Monday he's still alright in cruise control. Mistico and Mr. Niebla are alright as third wheels and it doesn't get more consistent than Cavernario and Negro Casas in a prime spot. It won't be a great match because CMLL will likely keep this short, but it should be fun while it lasts.
Winners: The technicos send the crowd home happy with a quick third fall victory, followed by Dragón Lee rushing to the airport.
There you have it sports fans. See you tomorrow for a review of this bad boy. TILL THEN!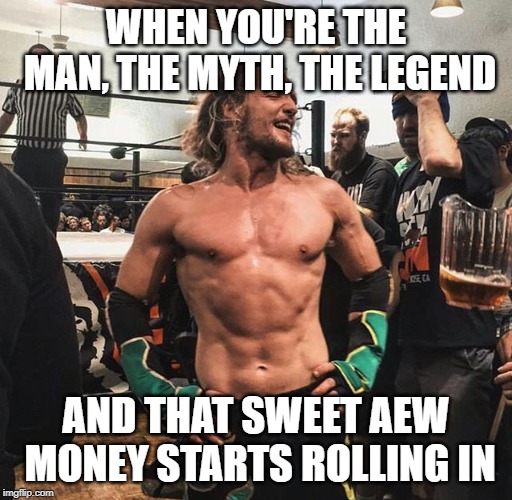 Please change disks to continue…