It's that time again sports fans! The part where we unveil who won the ratings battle this past week? THE PART WHERE WE TALK ABOUT THE FIRST MATCH UP SET FOR LUCHA AZTECA'S WEIRD TOURNAMENT?! No…although we will talk about that briefly now because look at this poster!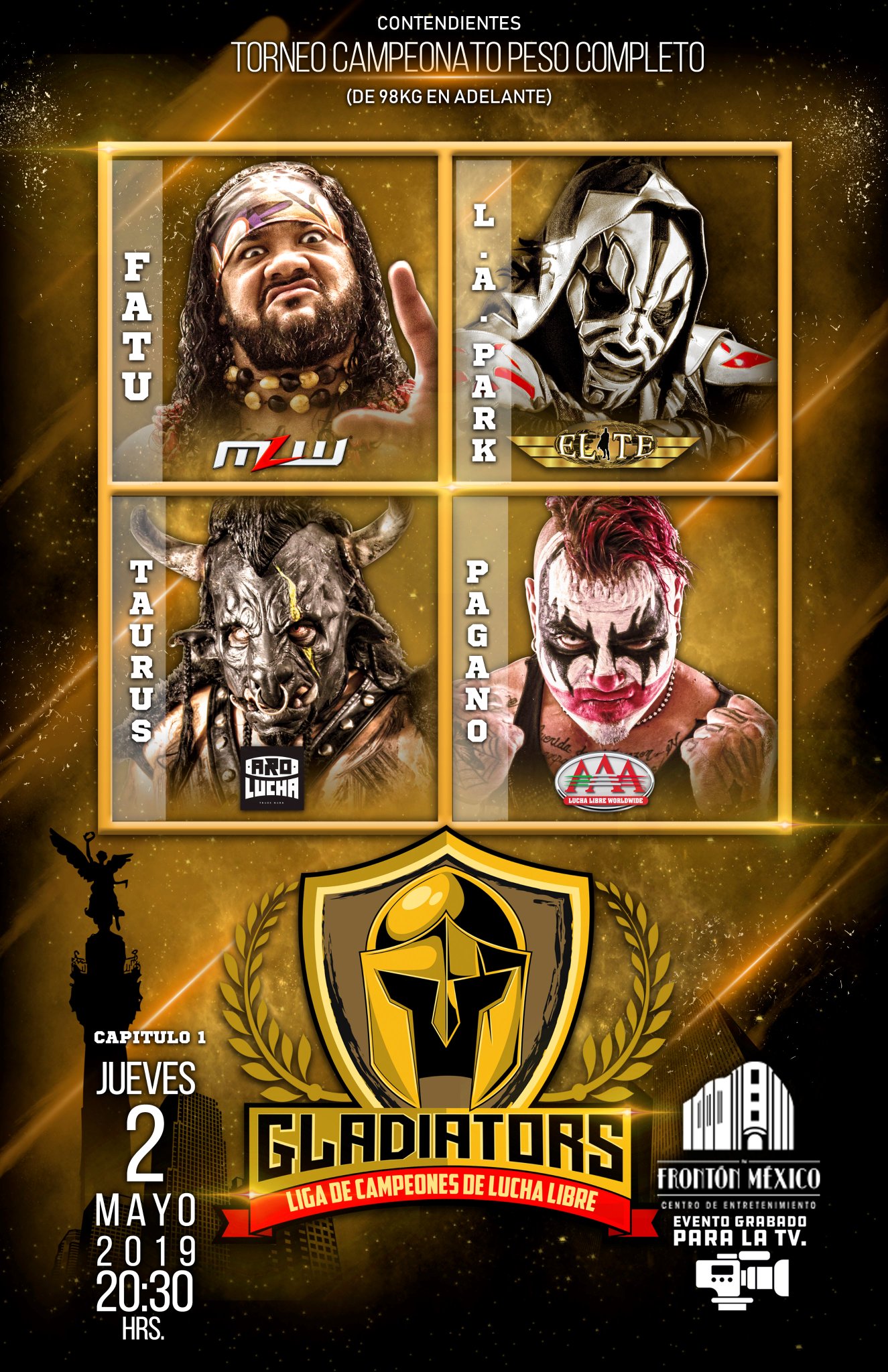 Ain't that nice? The only thing to worry about is Pagano being involved and we all know LA Park is powerbombing him through a shopping cart laced with gasoline and armed with dynamite anyway. In any event, that's not what we're talking about! We're instead breaking down CMLL's Super Viernes show tomorrow, where we'll determine who will tangle with Cavernario and Titán at the Torneo a Parejas Increibles final next Friday. We'll also learn if Kawato San can catch and all pretend we didn't know Cuatrero and Sofia Alonso were dating for the past year. OH I'VE SAID TOO MUCH! Let's ignore that fact and start this preview.
Arkalis & Halcón Suriano Jr. vs. El Coyote & Grako
What to Expect: No offense to Arkalis and Halcón Suriano, but I look at this match and just wonder why the hell a dude like Magnus or even Príncipe Diamante never get opponents like this. And yes, it is a sad day when you're confused as to why your favorite guys are fighting Akuma and Espanto Jr. over El Coyote and Grako; it's like picking between The Phantom Menace and Attack of the Clones. Never the less Coyote and Grako are capable and Suriano alone is good enough to make this match good if the shackles are off. They won't be, but I expect he'll do enough to carry Arkalis, Coyote and Grako to a semi-decent opener.
Winners: The sun will rise, the sun will set and the rudos will go over in three falls
Kaho Kobayashi, Princesa Sugehit, Tae Honma vs. Amapola, Dalys, Reyna Isis
What to Expect: This match will be the CMLL debut of joshi wrestler Tae Honma. Trained by Tokyo Joshi Pro wrestler Yuna Manase, the now five year pro has wrestled for REINA (a loose partner of CMLL), Actwres girl'Z and most recently Ice Ribbon. Beyond that I know nothing about her, other than the fact her birthday will apparently be Saturday. Happy birthday Tae!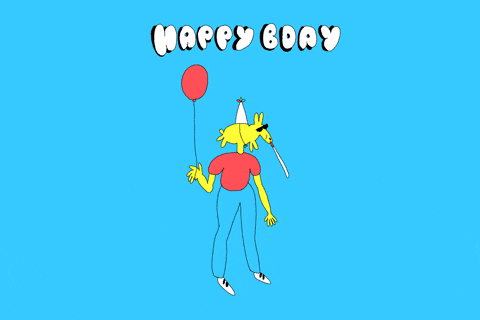 So yeah; this match is a complete mystery to me. My hope is Honma is at least half as good as Kaho Kobayashi is, which means we'll now be up to four good workers in the CMLL luchadoras division between Kaho, Honma, Metálica and Avispa Dorada (fun fact; only Metálica is from Mexico). Of course even if she is the likelihood of Dalys just rag dolling her all match is very real, so it may not matter how good Honma is. Either way I'm looking forward to this match. There isn't much to get excited for with the CMLL luchadoras, but a new wrestler always brings a bit of hope. Let's just hope Honma is capable of proving worthy, at least before Dalys leaves her in her wake.
Winners: The rudas win in three falls after Dalys pins Honma with the Swing Bottom.
Lightning Match
Rey Cometa vs. Kawato San
What to Expect: Yet another intriguing match! On the one hand Rey Cometa is one of the best high flyers in the world and someone capable of delivering a great performance every time out. On the other hand Kawato is…not that. He's definitely a lot better than he was when he first arrived but he's still nowhere near where some people expected him to be at this point. He also drops more catches than Kyle Schwarber from two years ago, a bad thing considering how much Cometa likes to fly. In the end it'll come down to whether Cometa can will this match to glory one dive at a time while Kawato steps up, or if this becomes a dud because Kawato looks completely lost. I'm hopeful for the former but would not be surprised by anything.
Winner: Cometa always loses these matches so why should it change now?! Kawato gets the victory at the 8:50 mark after hitting a Double Stomp that would make even Dragón Rojo Jr. go "dude, you gotta retire that."
Ángel de Oro, Atlantis Jr., Carístico vs. Hijo del Villano III, Rey Bucanero, Sansón
What to Expect: Man, if only Euforia wasn't given this Friday off and could've taken Rey Rey Buc's spot.
Don't get me wrong; this still looks like it could be fun. Ángel de Oro is firing on all cylinders right now, Carístico has been strong when he hasn't been working shows after getting off the plane from ROH adventures and it'll be nice (and interesting) to see what Atlantis Jr. can do in Arena Mexico without his father involved. But aside from Sansón that rudo team leaves a lot to be desired. I think Hijo del Villano III has improved and would've worked well as the third rudo of this group, but he still has a ways to ago and will not be able to hide with Rey Rey Buc patrolling instead of a more reliable rudo. I still think this will be alright and I'm hopeful we'll get to see Atlantis Jr. and Sansón mix it up, but I just can't help thinking this match would've had so much more potential if someone had slid into Bucanero's spot. Alas.
Winners: The technicos finally get on the scoreboard with a three fall victory after Villano III low blows Atlantis Jr. for the DQ. Even in victory the technicos look silly! What else is new?
Torneo a Parejas Increibles Block B
Audaz & Templario vs. Atlantis & Negro Casas vs. Cuatrero & Mistico vs. Gran Guerrero & Valiente vs. Hechicero & Stuka Jr. vs. Niebla Roja & Terrible vs. Rush & Vangellys vs. Último Guerrero & Volador Jr.
What to Expect: And now it's time to see who gets to face Cavernario and Titán! Much like last week's Block A, Block B of the Torneo a Parejas Increibles tournament features a mix of really, really good teams, one team that would've been amazing just three years ago and one team that deserves to be thrown into the sea, never to be heard from again. Which team is that? I'll give you a hint; it features a guy that looks like this.
Really though, aside from Rush and Vangellys (and it's really only Vangellys holding that team down) this is a more well rounded field. The Audaz/Templario duo will be absolutely tremendous, even if they go out early. Atlantis and Negro Casas are a few years too late for a long run but we'll at least get to see Casas do cool thing. The Cuatrero/Mistico and Gran Guererro/Valiente unions are all solid, while Hechicero/Stuka and Niebla Roja/Terrible both tie into recent feuds. And it doesn't get much bigger (from a star power perspective) than the team of Último Guerrero and Volador Jr. I'm not sure the high end talent in this block is as exciting as it was last week but all but two of the teams are very good, which should make this a fun watch during the second half of the show.
Winners: I can't see Atlantis/Casas, Hechicero/Stuka, Roja/Terrible (now that Ángel de Oro and Bestia del Ring have hit the showers) and Rush/Vangellys having any prayer to win this block. That leaves Audaz/Templario as the long shot to end all long shots, the backstage darlings Cuatrero and Mistico (who are both good even with their family connections), Gran Guerrero and Valiente and the UG/Volador combo. And I think I just made this choice easier! For the second straight year Último Guerrero and Volador will make it to the Torneo a Parejas Increibles finals, winning Block B after defeating Cuatrero and Mistico in the finals.
And with that sports fans I'm off to do absolutely nothing. May have a Coke or something; who knows? WHO CARES?! TILL THE RATINGS COME IN!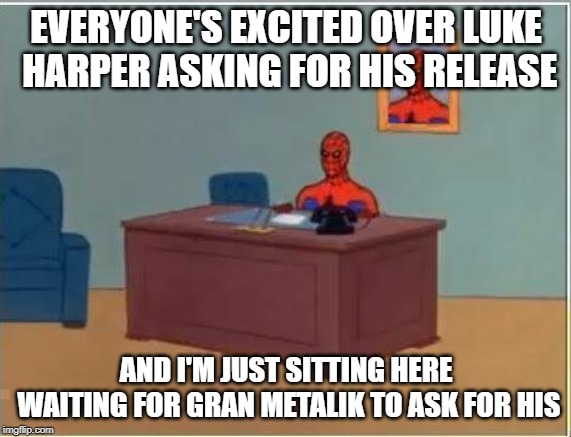 Please change disks to continue…