If you thought tournament season was over; if you thought your days of filling out brackets had ended; you were, in the words of the Big Show, WRONG!!!! Boy what a terrible sentence, but at least it isn't as bad as CMLL starting up a tournament after March Madness and Lucha Madness have all but ended. Yes CMLL is now in a tourney state of mind thanks to the return of Torneo a Parejas Increibles, one of CMLL's annual contests. I'll explain more below what it means, but for now all you need to know is that it will at least inject some purpose into CMLL's proceedings for the next several weeks. It will however do little elsewhere, as tomorrow's show looks to be the usual fare of matches that could be good, dull or all over the place (hint hint: the main event). But hey; that never stopped me from previewing the shows before did it? Let's blow this joint.
Príncipe Diamante & Robin vs. Akuma & Espanto Jr.
What to Expect: I guess Magia Blanca couldn't quite make it back in time to replace Príncipe Diamante in this match. IF ONLY! Of course even if he had the only difference would've been him taking the Canadian Destroyer instead of Espanto so…would it really have been worth it? I'm not sure why I'm going on about this. In any event you can expect this match to be a complete waste of the talents of Robin and Akuma, while simultaneously featuring way too much Espanto. It wouldn't be a CMLL opener if it didn't go that route.
Winners: The rudos take it in three falls.
Black Panther, Rey Cometa, Stuka Jr. vs. Hechicero, Pólvora, Vangellys
What to Expect: I am borderline excited for this match! Fist pumps for everyone!!!

Mind you I'd be fully excited for this match if CMLL had put anyone but Vangellys in that final spot. If I wanted to watch M. Bison do evil things, I'd watch the Street Fighter cartoon. Take him away however and this is a match featuring three very solid luchadores and two great ones in Cometa and Hechicero. I'm very much looking forward to the three ten second sequences they have together that make this match watchable. It could be even better if they get more time but this is CMLL; always go in with low expectations and hope to be surprised. You know; the strategy for watching WWE!
Winners: The technicos take this one in three falls after Black Panther and Rey Cometa hit some cool dives on Pólvora and Vangellys, allowing Stuka to then finish off Hechicero (again) with a Stuka Splash.
Dragón Lee, Niebla Roja, Valiente vs. Gran Guerrero, Negro Casas, Terrible
What to Expect: If you thought I was somewhat excited about that last match, WAIT TILL YOU SEE ME RAVE ABOUT THIS ONE! I'm so excited about it I don't even need a funny picture to express it. The worst guy in this match is probably Terrible, and that's only because he's working hurt. Even then he's still very good and everyone else is either the same level (Valiente), great (Niebla Roja, Gran Guerrero), extremely great (Dragón Lee) or Negro Casas (Negro Casas). Unless CMLL gives them seven minutes and tells them to take a hike there's no way this match isn't at least good. Hell it'll probably reach that point just on the brief Negro Casas-Dragón Lee exchange alone. Remember when Ring of Honor decided not to book Casas in the Honor Rumble and then followed it up with Kenny King winning? Pepperidge Farm remembers. Excuse me while I now laugh hysterically as I picture Delirious pitching the Kenny King victory and the way it went down to the higher ups.
Winners: At least one match has to end in a foul on a CMLL show and sadly it'll be this one. Look for the technicos to win in fall two after Terrible fouls Niebla Roja. Coincidentally they may be partners next week. Hell I wouldn't be stunned if Lee/Casas and Valiente/Guerrero were teams next week for Torneo a Parejas Increibles Block B. But first, BLOCK A!
Torneo a Parejas Increibles Block A
Ángel de Oro & Bestia del Ring vs. Blue Panther & Máscara Año 2000 vs. Carístico & Mephisto vs. Cavernario & Titán vs. Euforia & Guerrero Maya Jr. vs. Flyer & Forastero vs. Rey Bucanero & Tritón vs. Sansón & Soberano Jr.
What to Expect: This explanation goes out for all you CMLL newbies out there. Every year CMLL likes to run at least two tag team tournaments; this one, the Torneo a Parejas Increibles, is unique in that it forces a technico and a rudo to team up together. They then split the tournament into two blocks of eight teams, with the winning teams facing off in the final in what is generally one of the best matches of the year. This right here is Block A, next week will be Block B and then April 26th (the likely date for the Arena Mexico Aniversario) will be the final. That my friends is Torneo a Parejas Increibles.
Now that you've let that (and the fact that you'll be able to watch this and Avengers: Endgame all on the same day!) sink in, it's time to get marginally excited for this whole thing. I say marginally because this block is a mixed bag. Ángel de Oro/Bestia, Blue Panther/Máscara Año 2000 and Rey Rey Buc/Tritón are teams that feature at least one dude who is either too old or too abysmal to give you anything worthwhile. Normally those teams would be likely to go out early…except all the good teams feature at least one guy who isn't really pushed, meaning a team like Oro/Bestia could somehow slip into the finals. If that happens this Block will probably be a tough watch. If CMLL goes against the grain however then there are potential for some exciting matchups and likely a very exciting Block Final. There will at least be one good match somewhere in here at least, so you can at least hold onto that as the dread of Oro and Bestia somehow making the finals slowly start to creep in.
Winners: As per usual there are only a few teams that have a shot to move on; in my view they are Cavernario/Titán, Carístico/Mephisto, Sansón/Soberano or Oro/Bestia. Anyone of the first three teams would be a great choice…so naturally CMLL will go with the wrong one. Ángel de Oro and Bestia del Ring will win Block A and then go on to face Niebla Roja and Terrible in the finals two weeks from now. Yes CMLL is going to do the Homenaje a Dos Leyendas main event in reverse, yes it's a terrible idea and yes I am bringing it up now in the hopes of jinxing it out existence. This being CMLL, it will not work.
Volador Jr. vs. Gil Muertes
What to Expect: There's a ton of story behind this one sports fans. Oh wait; NO THERE ISN'T! Gil Muertes faked a foul on Volador last week, they exchanged challenges and then Gil beat up Volador as everyone and their brother tried to forget the preceding, awful trios match never happened. And that is how we wound up with a match that five years ago would've been possibly the Match of the Year but is now just…a match.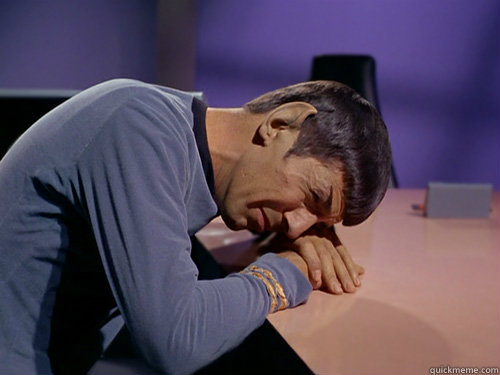 But you know what…I'm not ready to write this match off yet. No it will not be Match of the Year; Gil Muertes just isn't a guy capable of that sort of performance any more (at least I don't think so). But ever since he freed himself from that awful Diamante Azul feud (hell even slightly before that) I've seen signs that there's maybe enough left in the tank for the former Mesias to have a good match with the right opponent. Who fits that bill more than Volador, one of the best workers in the world right now? That could mean very little mind you; the Volador-Yoshitatsu match is proof Volador can sometimes only do so much and the match will require a 100% invested Volador, something that doesn't always happen. If CMLL's top technico does put forth the effort however it should be enough, coupled with Gil likely working his ass off, to make this a good, possibly very good match. Maybe I'm being crazy, maybe I'm just being optimistic (a complete 180 from the rest of the card) but I think this is going to go better than any of us could imagine. Feel free to remind me of this tomorrow when we're all mocking this match at around 11:30 p.m. EST.
Winner: As per usual, Volador sends the crowd home happy with a three fall victory over Gil. Will he use the Canadian Destroyer? Will Gil break when he does it? We'll just have to watch to find out!
And with that I am spent. I'll see you tomorrow for a review of this shindig sports fans. Till then, there are only a few hours left to crown the first ever Lucha Madness Champion. You know what that means!
Please change disks to continue…