It's Wrestlemania weekend sports fans, which means there's a whole lot of shit going on in the wrestling world. Of course, because lucha libre is a separate beast from all that noise, it also means there's a ton of shit going on in lucha libre. Both CMLL and AAA will be running shows in Mexico this weekend, adding to the already chaotic amounts of wrestling to watch. The good news is one of those shows should be a lot of fun! The bad news; it's probably not this CMLL show, which has a few things to like and a whole lot of nothing else beyond that. Let's preview it!
Magnus & Robin vs. Metálico & Sangre Azteca
What to Expect: On the one hand, the rudo team in this match is all sorts of putrid. On the other hand, MAGNUS!!!!
I just can't help it sports fans; I'm always going to be excited for when Magnus wrestles if only because it's possible this will be the match where he reminds everyone he should be getting better opportunities higher up the card. If nothing else he'll give a respectable, strong style effort here with good friend Robin that will make him all the more sympathetic when Metálico and Azteca do jack shit to help them. And now my excitement has been vaporized. LOOK WHAT YOU DO TO ME CMLL!
Winners: Metálico and Azteca win in three falls.
La Jarochita, Marcela, Princesa Sugehit vs. Amapola, Dalys, Tiffany
What to Expect: This is one of these CMLL matches that make me wonder if I would've been better off just driving down to Wrestlemania weekend instead. Like I could be at Orange Cassidy's weird ass show or something else fun instead of watching this match! But then no one would be able to document this show (or the AAA in Tijuana one) and thus here I am watching this match. Life blows; luckily it won't as this routine affair that will feature all the same CMLL luchadora tropes you've seen before and none of the excitement. Can La Magnifica maybe be a sub on this show too? I'd much rather see her again than Tiffany.
Winners: Jarochita, Marcela and Sugehit take it in three falls.
Audaz, Flyer, Stuka Jr. vs. Ephesto, Luciferno, Mephisto
What to Expect: Our first sign of life on this show! Well other than Magnus but again; he's dealing with the grumpy old luchador squad. Sure Ephesto, Luciferno and Mephisto may be old too but at least they aren't grumpy! They also aren't as good anymore, which may lead to a few boring sequences when they are in control. But the technico team is really solid featuring the always reliable Stuka, Flyer (who I still believe in) and an Audaz who ALWAYS finds a way to make life interesting. As long as he shows up and Flyer has one of his better nights than this should wind up being a solid, if not good, watch.
Winners: The wrong team wins as Los Hijos del Infierno take it in three falls after Mephisto pins Stuka. Don't worry; Flyer and Audaz will avoid humiliation by hitting dives on the outside.
Lightning Match
Hechicero vs. Felino
What to Expect: Maybe I'm just being hopelessly optimistic when I look at this match sports fans, but I have a feeling this bout could sneak up and surprise some people. Yes I am concerned about Felino's presence; the once great luchador has definitely slowed it down over the past few years and is definitely what I'd call a spot picker. But he can still deliver the goods when necessary and he's in there with Hechicero, a man who couldn't have a bad match with my DVD copy of The Abyss. If he can drag inanimate objects to glory then why can't he do the same with Felino? It won't be as good as the Rey Cometa/Templario Lightning Match on Tuesday and I'm a tiny bit concerned it'll be on the short side given Felino's limitations. But if they give them some time, I think a game Hechicero and a Felino doing just enough will be able to deliver something good.
Winner: Hechicero takes it at the seven minute mark with some kind of cool submission.
Atlantis, Atlantis Jr., Titán vs. Cavernario, Mr. Niebla, Negro Casas
What to Expect: Get that GOAT signal up in the sky Commissioner Gordon because Negro Casas is soon to be on the case!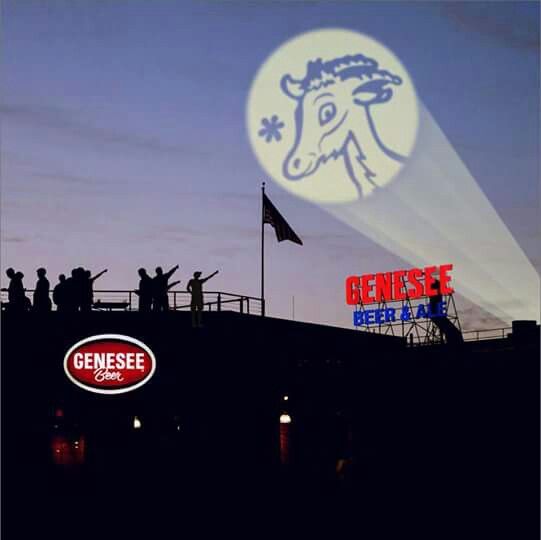 Honestly, the only disappointing thing about this match is that it probably means Casas isn't making the Honor Rumble at Madison Square Garden the next day. And that's depressing; if anyone deserves an American booking on a big show, it's the 59 year old legend who seems to be even better now than he was ten years ago at 49! Beyond that I'm super stoked for this match. Casas' involvement guarantees the crowd will be hot and the match has two very reliable, safe and fun sequence pairings in Atlantis/Niebla (provided Niebla is sober) and Cavernaria/Titán (provided Cavernario gets back from New York in time). That then leaves Casas to work with young Atlantis Jr., an exciting thought as a) Atlantis Jr. has showed promise and b) Casas seems to get the best out of everyone. I mean how good has Mistico looked with Casas these last few weeks?! We're going to learn a lot about what the kid has in him and I for one am excited. And so should you, as either way this will likely be the best match on the show.
Winners: Casas seems to have reached the point where he just wants to put people over, so unless CMLL wants to set up a match between him and Atlantis Jr. next week I'd look for the youngster to defeat Casas with La Casita in fall three, just like he did a few Sunday's ago.
Carístico, Valiente, Volador Jr. vs. Bestia del Ring, Gil Muertes, Terrible
What to Expect: If only Rush had been able to get the same flight back to Mexico that Cavernario is getting and was replacing Bestia del Ring here, before then flying back to New York to take on Dalton Castle the very next day.
Alas Rush is a wise man and thus we are suffering for it. What a pity too because replace Bestia with anyone and this match has me excited. The technico team is terrific, if filled with only one guy (Carístico) who is guaranteed to try hard. Terrible is still dealing with his shoulder injury from Homenaje a Dos Leyendas but you know he'll be respectable, and Gil Muertes, now free from the clutches of Diamante Azul, has looked better in his last few CMLL appearances. I could see a scenario where he has a few good moments with any of the technicos. Unfortunately it doesn't matter because Bestia is involved, he sucks and our only hope is if Rush decides to bring him to New York for the big weekend. Dear Rush; please do this.
Winners: The technicos win in two falls after the rudos are DQ'd for a foul. Thank you and please don't watch any Wrestlemania weekend shows while driving home. They'll be there after the car ride.
There you have it sports fans. I'll see you in a bit for a preview of AAA's much better looking show tomorrow. TILL THEN!
Please change disks to continue…