I don't care if Monday's blue, Tuesday's grey and Wednesday too. Thursday I don't care about you, now it's Friday and I've got a CMLL Live Review! Look at that; it rhymed and everything! Finally my Cure fandom is paying off. Yes it's indeed approaching 9:30 p.m. EST, which means CMLL will be live and I will be covering the show match to match. Hopefully this lives up to what we've been getting the last few weeks; I'm giving up a night of booking WCW from Starrcade 1997 in TEW for this. It's not every day you get to rewrite history in a positive way…unless you have this game like I do and do it every other month (like I do). But that's a story for another time. Let's get to live coverage already!
Robin & Starman defeated Apocalipsis & Inquisidor two falls to one
Holy shit; THIS DIDN'T TOTALLY SUCK! Here I was expecting to trash this match and instead I'm as shocked as Tidus in Final Fantasy X when Auron told him his father was the evil being known as Sin that was terrorizing Spira. One minute life was normal and the next minute Tidus was all "WHAT?! IT CAN'T BE TRUE!"
That was me during this match sports fans. Certainly it wasn't blow away and there were some things, like Robin and Inquisidor trying to do Japanese strong style, that probably should've been left on the cutting room floor. But for what I expected it was alright. The rudos didn't screw anything up, both Robin and Starman tried really hard and this was a respectable, if basic, match. I can't hate on it for that, especially since I expected it to be as bad as the scene where Tidus laughs in the aforementioned Final Fantasy X. Then again I would've given a chuckle of lame proportions if I had just learned that what I learned.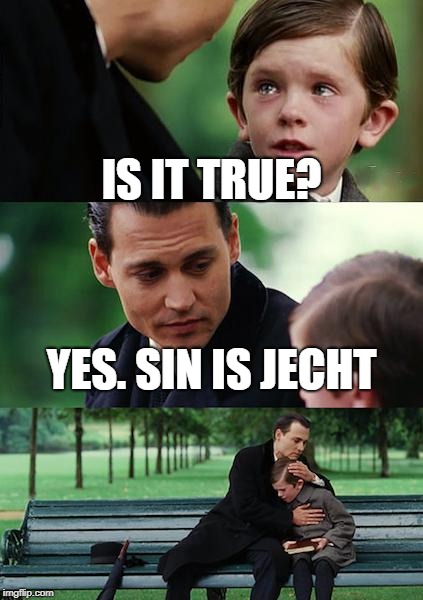 Get ready sports fans, I'm going to be throwing these types of memes out like candy to amuse myself tonight.
Dalys, Metálica, Tiffany defeated La Guerrera, La Jarochita, Marcela two falls to one 
What do you know; THIS MATCH DIDN'T SUCK EITHER! Doesn't it usually go the other way, where the matches look good and then they end up being complete wastes of my time? Granted there was a big difference between this match and the opener, which was solid (if unspectacular) all the way through. There were times in this match where things were verging on pretty lame, with Marcela and Tiffany in particular having rough nights. What propped it up was La Guerrera of all people. I saw her first match in CMLL a few months ago and it was like watching Hayden Christensen try to act. She was a whole lot better in this one, showing off some great athleticism and some Fenix impressions, all while looking pretty smooth. I don't know what she was doing in between this match and that disappointing Tuesday debut she had but the improvement was notable, enough so that I may declare her the great hope of the CMLL Luchadoras division. And even then she may not be enough; only Metálica came close to looking in her league in this match while everyone else sucked or got nothing to do. Basically we got a glimmer of hope in between a whole lot of darkness. And again, that was better than I expected! We really dodged a bullet in that case.
Esfinge, Guerrero Maya Jr., Tritón defeated Puma, Tiger, Virus two falls to one
I hadn't realized it when I previewed this match but today was apparently Puma's birthday. So on behalf of Lucha Central, I'd like to wish the future Battle of Los Angeles participant a Happy Birthday!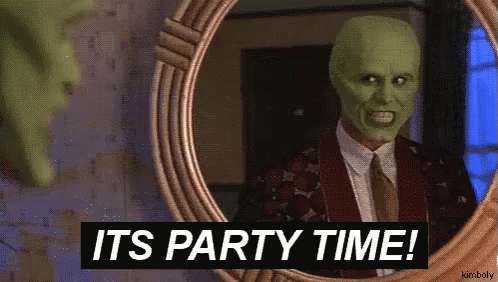 Now that brings me to the oh so predictable reveal that Puma was on the losing end of this match. Who could've foreseen that…besides everyone who watches CMLL and know that's exactly the sort of thing they'd do. The good news is Puma wasn't pinned by Esfinge, so it wasn't one of those "Jim Ross in Oklahoma" deals. The better news is the match was really good! I wouldn't say it was on the level of Rey Cometa's showcase last week or the Panthers match from two weeks ago but it was well worked across the board. Even Esfinge was bearable, though he did his best not to be with some dancing that would make Disco Inferno cringe. Otherwise it was all good. Guerrero Maya and Virus got a ton of sequences together and made the most with some of the smoothest, well paced lucha you can find. After that all that was left was for Esfinge to not blow it while Tritón, Tiger and the birthday boy delivered the goods. All those things happened; Tritón never got in an all world dive but he was lively as ever nonetheless, while Puma and Tiger were on from the word go with the double teams and brilliant individual maneuvers. It was only missing a spectacular dive from Maya or Tritón to put it over the edge, but we can forgive them this once for the otherwise solid work. A very strong match.
Atlantis, Flyer, Soberano Jr. defeated Cuatrero, Forastero, Sansón two falls to one
Take away the fact that Atlantis' legs gave out when he went for Atlantida on Sansón during the finish and this match was, in the words of Peter Griffin, sweet. CMLL couldn't have laid it out better if they had tried quite frankly. Atlantis was primarily kept to selling, brawling with Sansón (which looked to be leading to something for a few moments before they started mixing it up with everyone in fall three) and doing a few arm drags at the end to the Dinamitas. Otherwise it was all the rudos doing triple teams and all Flyer and Soberano being spectacular. Both technicos were on their A game for this one, looking silky smooth as they one upped each other with cool dives and even cooler hurricanrana/headscissors variations. It was an absolute clinic put on by both dudes, not to mention an absolute clinic in basing from the Dinamitas. You're only as good as your dance partner and Cuatrero, Forastero and Sansón made everything Flyer and Soberano did look amazing, from Flyer's huge moonsault to Soberano's "watch this Fenix!" tornillo. Great stuff and if Atlantis stuck the landing I think we'd be saying it was a GREAT match. Instead it was merely a lower cased great match. Still a lot of fun though and by Grodd CMLL if you don't get Fenix back so he can face Soberano, I will fight all of you. Let's get whoever can bring him back from the dead and make it happen already!
Ciber the Main Man, Scharly Rock Star, The Chris defeated Euforia, Gran Guerrero, Último Guerrero two falls to one
I know I already said miracles exist once in this column…BUT HOT DAMN IT NEEDS TO BE SAID AGAIN! PRAISE CTHULHU, MIRACLES EXIST! I went into this match all…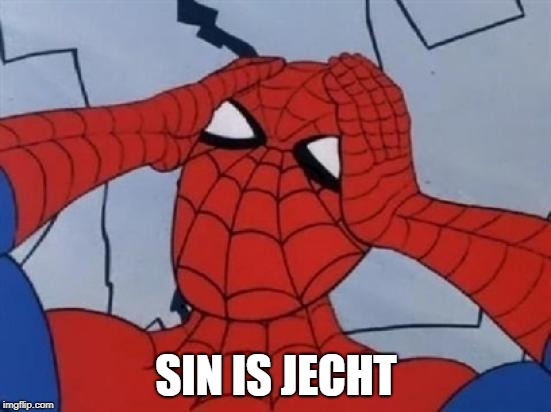 …and yet by the time it was all over I was all…
In other words, I came in thinking this would be shit and I came out believing Big Euf, the GG and the UG could make me, my Batman bobblehead and a DVD of Fired Up (FU!) look good. What a performance by those three and yes, I'm pretty much giving them all the credit. No, Klan Kaoz was not as bad as they were last week but they also didn't really do anything of note outside of taking bumps and a few cool Zorro moves. This was all about the Guerreros. They did their usual stuff to perfection, they brawled to perfection and then they went above and beyond! Big Euf and the GG were breaking out the double teams with ease. UG brought back his corner senton attack for the first time. And unbelievably both Gran Guerrero and Euforia (who I should note is not small man) decided this was the night to do synchronized stage dives! SYNCHRONIZED STAGE DIVES! What a world. And after that Big Euf decided he needed to do a great suicide dive for good measure. This is what happens when you need to show your son (Soberano Jr.) you can fly just as well as him I guess! All that and more made this match compelling and a whole lot of fun, things I didn't think I would say beforehand. I'm not entirely sure a rematch between these teams is the best idea…but I would also watch a rematch if CMLL chooses to do it and that wasn't the case a week ago. In the words of Marshall Eriksen…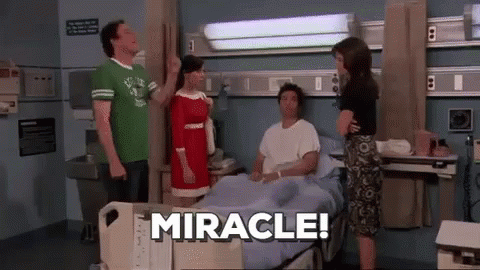 Penta El Zero M, Rush, Terrible defeated Carístico, Valiente, Volador Jr. two falls to one
A whole lot of controversy to this one sports fans. I personally thought things were going good in this match through two falls. Pentagon and Carístico looked great against each other, especially when Pentagon was owning Carístico (which was frequent), the story beats of Carístico not getting along with Volador and Los Ingobernables targeting Volador (relative of LA Park for those who forgot) were all hit and the action overall was well paced and a lot of fun. Unfortunately they made one mistake that seemed to bite the match in the ass; Valiente getting his masked completely pulled off instead of ripped in fall two. That ended the fall earlier than anticipated and thus led to an anticlimactic finish in fall three with Rush and Terrible getting the win to set up a tag title match with Valiente and Volador. That's right; you're now living in a world where Pentagon vs. Carístico is apparently not happening AND, most importantly, Klan Kaoz was in a better match on a CMLL show than Carístico, Valiente, Volador, Penta El Zero M and Los Ingobernables. All because of a mask pull.
Now having said all that, I'm not disappointed with the ending beyond the fact it was rushed. Some people will not be happy that Pentagon-Carístico was passed over for a tag title match and I normally wouldn't blame them…except a) we have no idea if Pentagon could've returned in short order to have a match with Carístico (and even if he could, CMLL may have wanted more time to build the match up), b) Valiente/Volador vs. Rush/Terrible is an exceptional match whatever way you slice it and c) Volador is related to the guy who is probably facing Rush at the Aniversario, which allows CMLL to build that match up more with Volador as LA Park's proxy. I think a lot of people have forgotten that factoid. So I can't be mad at CMLL for going the way they did. I wish the mask pull had gone differently and I wish the match had gone on longer because these six had a good rhythm, but beyond that the end result is just fine. Carístico vs. Pentagon will happen at some point; for now though CMLL can build it up some more while also adding some hype to their biggest feud with what should be a great tag team match. Seems fine to me. The only negative is this match was merely good, when it was well on the way to great before things went haywire.
That's the show sports fans. I dare say CMLL delivered again, albeit not at the same dizzying heights they did the last two weeks. Nothing wrong with delivering a very good show though, especially since next week will be questionable with the grumpy old luchadores coming in to celebrate Atlantis' 30th Aniversario. But that's next week; for now I will retreat to my TEW game. Starrcade 1997 awaits! Till next time, a friendly reminder of just who Sin is.
Please change disks to continue…