It's Friday night, I have over 9,000 mosquito bites because I have somehow discovered the swamp lands of Rhode Island and CMLL is about to go live with another Super Viernes show that looks destined to be another can't miss event. You know what that means sports fans; it's time for another live review. So grab that cold drink and can of pizza pringles while you can because once this starts the fun don't stop. I really should've picked a better lead off line than that. Ah who cares; let's start the show!
Disturbio, Metálico, Sangre Azteca defeated Astral, Eléctrico, Príncipe Diamante two falls to one 
The start of this match was absolutely unwatchable. The good news for these six luchadores is it was unwatchable because the stream wasn't working. Things cleared up towards the end of fall two and I think we all kind of wish it hadn't. Aside from a brief offensive flurry by Eléctrico and a very nice missile dropkick off the apron by Metálico this match was lameness personified. The only thing shocking is how shocked people seemed to be by it! Was everyone really expecting a match with Metálico and Sangre Azteca's corpse to be good? I really don't get people. But yeah, this was very meh and I was frankly disappointed CMLL didn't even give Astral anything to do. He's usually the bright spot in these matches and tonight he was going through the motions, as if he were Aéreo in a terrible Tuesday opener. Oh Grodd, Astral is the next one to get broke isn't he? RUN ASTRAL RUN!
Okumura, Puma, Tiger defeated Drone, Guerrero Maya Jr., Rey Cometa two falls to one
Just like the recent trend of AAA openers, the tradition of Puma and Tiger delivering in the second match continues! This actually might've been the weakest entry the two have had in this spot recently but that's mostly because there wasn't a ton of dives like last week. They, Drone, Maya, Cometa and Okumura made up for it with some overall great work. Maya and Okumura were mostly the background guys but they kept things together and were overall quite solid. Tiger and Drone were excellent; I would normally say their sequences would be standout if it wasn't for the fact that Puma and Rey Cometa were too busy electrifying with their recreation of their legendary mask match from years before. My Grodd if these two were any better I would've called it Shakespeare; everything they did was crisp, fast and breathtaking, most notably the spot where Cometa hit a Super Rana out of an attempted Puma Alabama Slam on the top. They were so good CMLL might've actually been better off just doing them as a singles match. Alas they didn't, which is fine because overall this was still pretty damn good.
Hechicero, Rey Bucanero, Shocker defeated Blue Panther Jr., Niebla Roja, Soberano Jr. two falls to one
Yet another match where CMLL probably would've been better off giving us a singles match between two of the luchadores instead of a trios bout. To the shock of no one, everything Soberano and Hechicero did together (which was almost everything) was super good. Then they left the ring and it was like the "NO EGG ON MY FACE!" scene from The Spirit.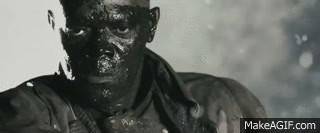 In fairness, this was another thing people paying attention should've seen coming. Soberano, Roja and Blue Panther Jr. (in for France bound Diamante Azul) were game for this match and Hechicero was right there with them. There's just only so much you can do when Shocker and Rey Rey Buc are involved. Both were at least trying in this match, but the best Bucanero did was a half decent Monkey Flip to Junior on the ramp while Shocker…the less said the better. Can someone please inform him there's no shame in hanging them up? He had a great run prior to a few years ago and him continuing to give shitty performances like this makes it harder to remember that. Again, credit to Soberano and Hechicero for their continued good work, but this was nothing special at all.
CMLL World Middleweight Championship Match
Cuatrero (c) defeated Ángel de Oro two falls to one
Let's get the negatives out of the way first; Ángel de Oro took a little too long putting on his new submission at the end of fall one and there was a little too much stalling at certain points in between moves. Other than that this was, in the words of Lucas from Empire Records, superb. They built a nice foundation during the first two falls and then delivered the usual big third fall we're accustomed to in CMLL matches. Ángel de Oro didn't just look motivated, he looked like he had been shot out of a cannon. He nailed all his usual big moves in this one, as well as a few new wrinkles that were helped just as much by CMLL shooting the moves perfectly (the high angle shots of Oro's triangle moonsault and Space Tiger Drop were splendid). Cuatrero wasn't as flashy but he was a nice contrast to Oro's high flying and was technically sound as always. Just like the Homenaje a Dos Leyendas match both Niebla Roja and Sansón were great as seconds, really helping the match seem like a big deal with their emotion on the outside. They got everything right and luckily so did the CMLL booking committee, who crafted an outstanding finish with Cuatrero reversing out of Ángel de Oro's submission so he could put it on himself, leading to the victory. And that was following Oro kicking out of the sitout Crucifix Bomb! It was an awesome ending to an excellent match. I'd put it right on par with the H2L match and it may have even been better; I don't recall them tossing money in the ring for that one after all!
Carístico, Flyer, Mistico defeated Forastero, Sansón, Último Guerrero two falls to one
There's a few ways to look at this bad boy. Was it what it could've been? Not entirely; Carístico and the Dinamitas failed to connect on a tornillo hurricanrana attempt that would've been something, Mistico generally stuck to his greatest hits and the rudos were pretty much just there to base. Just because something isn't what you thought doesn't mean it wasn't good though. I mean look at that new Han Solo movie. Was it a masterpiece? No. Was it still fun? So I'm told.
The point is I enjoyed this for what it was. Alright I mostly enjoyed it because Flyer was the standout performer in this match. Can you believe that's something we can say about a CMLL semi-main event in 2018? It wasn't a huge hurdle to clear given Carístico's off night and Mistico going through the motions, but for a guy still new to the main event scene Flyer acquitted himself very well. The best part he looked right at home with the UG once again, nailing a great super rana at the end of fall two and a gorgeous moonsault to the floor in fall three. Flyer is one of my favorites and that may leave me biased a bit here, but his performance was enough to make the match for me. It wasn't great, but it was still pretty good and should continue to help establish Flyer as a main eventer.
Hijo de LA Park, LA Park, Volador Jr. defeated Bestia del Ring, Rush, Terrible two falls to one
Let's start with the bad news sports fans; this, sadly, was not on the same level as last week's epic main event that saw five of these six luchadores create one of the greatest lucha libre matches in recent memory.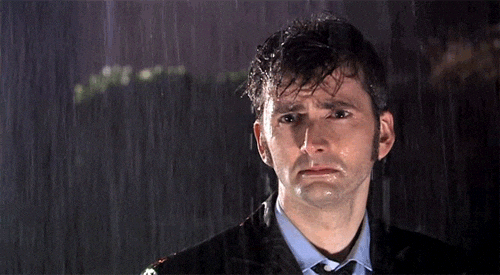 Of course it goes without saying that nothing could follow what happened last week. You don't see sequels besting greatness like that now do you? This all brings us back to the good news, which was that this match was still everything we want and more from what has become the hottest rivalry in lucha libre and perhaps all of wrestling. I sure as hell can't get enough of it.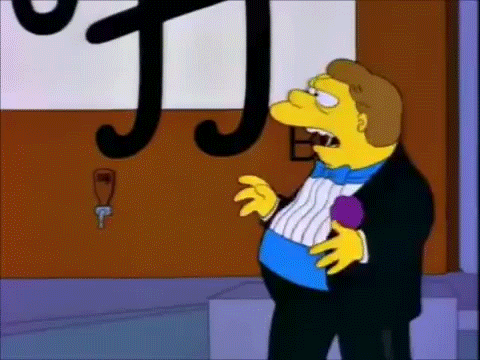 The key difference between this week and last week was that this was far more CMLL style than the chaos that engulfed last week's classic. They started slow with the Ingobernables in control throughout fall one, built to the technico comeback in fall two and then just kept amping up the action from there. The chaos was still there though. Stretchers were used, LA Park was choked and dragged on the floor with wires by Rush, LA Park did two great suicide dives, there was a gorram dive train (A DIVE TRAIN!), Bestia del Ring basing perfectly for Hijo de LA Park. All in all it was still a hell of a lot of fun to watch and added yet another hot chapter into this rivalry. More importantly it looks to have set up what's coming next; a Super Libre match between Rush and Park either next week or two weeks from now. What's a Super Libre match you ask? Why it's a match wrestled under hardcore rules where anything goes. You know; the exact same wheelhouse Rush and Park excel at. HOLY SHIT! I think we'll all eventually look back on this show and this match as one that was in the eye of the hurricane. It's calm now…but that storm is about to start raging again right before our very eyes.
That's game sports fans. As you can see this week's CMLL wasn't on the level of last week's show, but it was still pretty decent overall, especially in the latter half. I expect we'll get something along the same lines next week. For now though I disappear, though I'll be back tomorrow to give you the preview for Verano de Escandalo on Sunday. Till then, THIS!
Please change disks to continue…