The time has come sports fans. In just seven minutes CMLL will be going live from a nearly sold out Arena Mexico with one of their biggest shows of the year. It's almost Aniversario big, with every match having potential to be good, several matches having the potential to be excellent and oh yeah, there's the return of LA Park you may or may not have heard of. Simply put it's the type of show that a Live Review was made for, which is why I'm bringing this bad boy back tonight. Don't let me down CMLL. With that, let's get started!
Cancerbero & Raziel defeated Oro Jr. & Robin two falls to one
You'd be forgiven if you thought this match was cursed. First Robin got injured at the end of the first fall after Raziel hit him a little too hard on a leg drop, then Oro Jr. turned around and jammed his leg at the end of the second fall hitting Cancerbero with a moonsault. That is some bad juju right there. Luckily both guys walked it off and gave a pretty decent performance overall. The same cannot be said for Cancerbero and Raziel. I said it on Twitter and I'll say it here; you would think a big show like this would make both luchadores want to give a damn. Instead they worked down to expectations by giving little effort, being way too stiff and overall just looking really lethargic. I was angry watching them perform and felt awful for Robin and Oro, who had to put over these two because reasons! Oh well; at least it should be all uphill from here. Unless this was a really bad omen; please don't let it be a bad omen.
Kawato San, Puma, Tiger defeated Audaz, Drone, Fuego two falls to one
It wasn't a bad omen! At least for this match. I was a little worried through the first two falls when things were merely "good" and actually a little sloppy considering who was involved. Then the third fall happened and it was all "GOTTA GET BACK GIRL ON THE DIVE TRAIN!" It was the exact opposite of the first match in that everyone worked their asses off. This was EASILY the best Kawato has looked since coming to CMLL; there was confidence in everything he did, he caught both dives he was required to catch on his own and his offense overall looked really strong. Fuego and Drone were kind of secondary but their high end stuff was impressive and my Grodd Drone's tornillo was pretty dope. In the end though this belonged to Puma, Tiger and Audaz, who all got a ton of time to work together and generally delivered in spades. There was one particular sequence in the third fall between Audaz and Tiger that was so good I'm pretty sure it was put together by Shakespeare. That's how otherworldly Audaz is at barely 20 years old and that's how reliable and great Tiger (and his brother) are as bases. Tremendous stuff from them. I think the slow start in falls one and two keep this from being truly great, but it was a very good match all the same.
Lightning Match
Guerrero Maya Jr. and Rey Cometa wrestled to a draw
There's only one way to describe the pace for this match.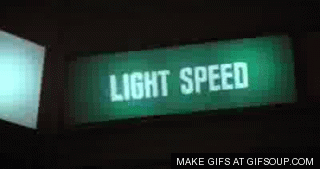 I'm serious. These guys were going a billion miles per hour two minutes into the match and things never let up; hell Cometa and Maya were still shoving each other after the match was declared a draw. That finish may sting in some eyes but it's hard to get too mad when the match went as well as it did. And while Rey Cometa was very good in this, I personally found this to be all about Guerrero Maya Jr. It's common knowledge that he's one of the smoothest workers in CMLL but we often forget he's also one of the best. This was his chance to showcase that ability and he did that even beyond his Super Calo style dive into the third row. This was a guy who knew what stage he was on, knew he had to deliver the goods and did so in spades. What a tremendous performance by Maya. Again we can quibble over the result but up until then this was a really strong Lightning Match. Hopefully CMLL decides to do what they did with Soberano-Negro Casas and give us a rematch between these two. They sure as hell earned it here.
Cavernario, Mr. Niebla, Negro Casas defeated Niebla Roja, Titán, Valiente two falls to one
Compared to the last two matches this one was pretty damn tame. It was also, in my eyes, pretty damn good despite not being the most exciting. Credit goes to the crowd, who was white hot throughout this match for Negro Casas, and credit goes to the rudos. They were terrific in this match; yes Mr. Niebla, even you! The comedy was working for the big man tonight and the wrestling stuff he did do was better than his usual stuff. Meanwhile Cavernario continues to have too little to do, but continues to be great with what he does do. And my Grodd Negro Casas, you do know this is LA Park's night right? Why are you trying to steal his thunder?! I'm pretty sure Casas could've bitten someone's nipples like Disturbio and he would've gotten a pop. He was that over in this match and he backed it up by having great sequences with all three technicos. Frankly that was my only complaint in this one; Niebla Roja, Titán and Valiente felt more like supporting players than anything, other than Titán's second fall moonsault. Give them more to do and I think this could've been at another level. Alas it was still quite good and the heat was something to behold.
Ángel de Oro, El Hijo del LA Park, Soberano Jr. defeated Cuatrero, Forastero, Sansón two falls to one
Upon further review of El Hijo de LA Park, I have only one thing to say.
Apparently greatness runs in the Ibarra family because the kid is GOOD! There were a few moments where things looked a little clunky between him and the Dinamitas, but he made up for it with a nice second rope moonsault, a stage dive, an outstanding forearm exchange between him and Sansón and a great Spanish Fly at the end to help seal the deal. I don't know how it's going to work out with CMLL and his father, but at the very least we now know Hijo de LA Park belongs on this stage. It goes without saying but so does everyone else who was in this match. This was terrific. Soberano was electric once again and broke out the over the ropes tornillo for the second straight week. Ángel de Oro, clearly aware of the magnitude of this show, was on fire. He wasn't even this good at Homenaje a Dos Leyendas; the speed, the effort, the passion in which he worked with. I can see why as he's getting a title shot next week with Cuatrero but who cares the reason; it's just nice to see. And of course the Dinamitas were superb, gluing the match together, doing everything to make the technicos look good and putting together some fine triple team work in fall two. What more is there to say? This was everything we wanted it to be.
Flyer, LA Park, Volador Jr. defeated Bestia del Ring, Rush, Terrible two falls to one 
Hold on. Wait a minute. I have to post that gif again.
I have never seen anything like I just watched in my life sports fans. Holy shit. This was one of the greatest experiences I've ever had as a wrestling fan. I'm not sure how long these six went for but every minute was worth it. From LA Park walking out to an enormous pop all the way to Volador nailing Rush with a chair shot that can only be compared to Steve Austin's famous shot on The Rock in 1999 that closed this match; all of it was extraordinary. Well except for the Artist Formerly Known as Pierroth, but frankly all he needed to do was get out of the way and catch the dives, and luckily he did just that. Really that was the role of Flyer, Volador and Terrible in this match; those guys were strictly background players who did a few things here or there but mostly got out of the way. And thank Grodd because LA Park and Rush were a locomotive that wasn't going to be stopped. They brawled, in the ring, out of the ring and into the crowd. Rush threw a few drinks. A suitcase was used by both men, with Park finally putting the thing out of its misery by cracking it over Pierroth's head. Rush was sent into the crowd on a Park suicide dive. Park hit a spear on Rush so great that Roman Reigns may as well just stop doing the move now; he's not topping it. Park's belt was used by everyone; when Edgar caught onto it, Park decided to whip Rush with electrical wires instead. Speaking of Edgar, there was about seven or eight times he looked like he was going to fight Park, Rush or Volador in this match and he ended up taking two big bumps towards the end that set up the finish. And somehow all of that, which was unbelievable, was a distant second to Park, who is 53 years old mind you, climbing up the top and hitting one of the most beautiful planchas to the floor you'll ever see. I'd rank it up there with the time Agents of S.H.I.E.L.D. finally put Fitz and Simmons together.
So yeah; this was something else. I'm now starting a second paragraph on this match and I still haven't gotten to how great the crowd was, reacting to everything in this match as if they had been waiting their whole life to see it. Hell I think in a way we were all waiting our whole lives to see this. It was beautiful chaos, threatening to go too far out of control but never getting that far, while giving us everything we needed to get from Rush and LA Park as they continue to build towards their inevitable showdown. I won't be forgetting it any time soon. This will go down as the best match Pierroth has ever been in, perhaps the best match Flyer has ever been in and…hell you could probably argue the best match any of these guys have been in! I don't know what else to say. Can you start a "Match of the Year" chant in a column? Let's try it; MATCH OF THE YEAR! MATCH OF THE YEAR! MATCH OF THE YEAR!
That's it for the live review sports fans. As you can tell the show started off bad, turned completely around as it went a long and ended with an unforgettable masterpiece. What a show right? We'll do it again next week; for now I'm off to throw ice water on myself. Till next time, I leave with this because this is what I'm feeling right now.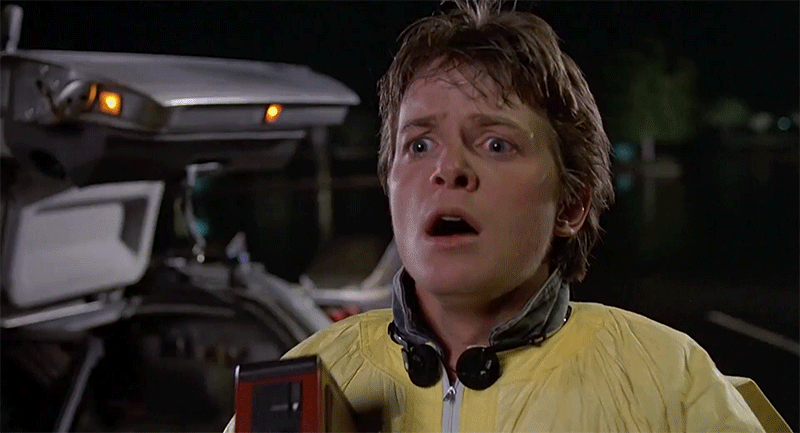 Please change disks to continue…