We're jumping right in sports fans because the show has started and I have a splitting headache! Somehow I'll make it all work. To the live review!
Mercurio & Pequeño Violencia defeated Acero & Aéreo two falls to one
You know what's not the cure for a headache? This match. The best thing about it was that there were occasional technical glitches that prevented me from watching it! Otherwise it was a slog. Aéreo had some moments where he looked like he was trying, then he immediately went back to doing the same old shit. Meanwhile Acero was Acero, the best thing you can say about Mercurio is that he didn't bite anyone's nipples and Pequeño Violencia was so bad that the highlight of his match was nearly tripping over Acero when just trying to walk over him. Classic Violencia. So yeah; this sucked and I seriously regret turning off the Ring of Honor show as of now.
Fuego, Pegasso, Stigma defeated Cancerbero, Disturbio, Raziel two falls to one
I'll give these six this much; it was a tad bit better than I expected. Of course it was still a match featuring six luchadores that were completely wrong for each other but at least they made the most of it. There were a few glaring communication issues early on and I didn't think Cancerbero or Raziel were particularly sharp, especially when Raziel allowed Stigma to completely wipe out on the only dive he had on the show. But Disturbio did okay, Fuego was solid and I was surprisingly very impressed with Pegasso again. He's had a good week between his match with Malayo on Monday and tonight, hitting his 450 decently again and providing most of the energy of the match. And that's the problem; when Pegasso is the best guy in your match, you've already lost. Not bad, but you won't be remembering it years from now. Or minutes from now even!
Dragón Rojo Jr., Hechicero, Pólvora defeated Esfinge, Titán, Tritón two falls to one
And just like that the ship has turned around! This match was fun with a side order of even more fun. The only thing surprising about that is that a lot of the fun involved Esfinge. ESFINGE! As it turns out Hechicero is so good that he can turn any average luchadore into a star for a short period of time, and he did just that with Esfinge in a continuation of a feud that started in Guadalajara a few weeks ago. Their chop exchanges were great. Their normal lucha exchanges were great. Hechicero flipping Esfinge into the barricade was really great. All that and more is why we now officially live in a world where I really enjoyed something Esfinge did.
Of course the match was more than just that. Rojo and Pólvora continued to look strong as a unit since Rojo's return, with both guys clicking with Titán and Tritón in a big way (as expected; those four have been great opponents for each other over the years). It helps that Titán and Tritón are both legit great and were throughout this match, with their highlight being an beautiful in stereo double moonsault attack while Esfinge hit Hechicero with a tope con hilo. Just tremendous stuff. I probably enjoyed it more than everyone else will but who cares; I loved this match. Super fun and well worked all the way through.
One Fall, No Time Limit Match
Negro Casas defeated Soberano Jr.
All you need to know about this match is this sports fans; towards the end 58 year old Negro Casas went for a top rope hurricanrana because he is in fact the craziest, greatest worker of all time. Soberano caught him and then powerbombed him off the top rope, with Casas unfortunately taking the bump on his upper back/neck. He somehow kicked out, told Bestia Negra (the referee) that he was fine, proceeded to take another powerbomb and a missile dropkick before coming back and rolling Soberano up with La Casita to win. I've said it once and I'll say it again; Negro Casas is the greatest of all time and the day he retires will be the saddest day in wrestling history. What a marvel. By the way, the rest of the match (and Soberano) were excellent too! This was awesome, they better do this match again and my Grodd I can't believe something equaled The Young Bucks vs. Super Smash Brothers tonight.
Gran Alternativa Block B
Euforia & Akuma defeated Niebla Roja & Astral
What you just witnessed sports fans may have been the happiest moment of Astral's life. Not only was he in the ring with three guys who actually gave a damn about making the match good, but he got to work with Euforia! This has to be the closest Astral will ever get to lucha nirvana. He did good with Euforia too, getting all his cool stuff off and even hitting a nice Roja assisted moonsault to Euforia on the floor (though I think it may have been meant to be an arm drag. Oh well, still looked cool!). Aside from that this match was, like last week's block opener, a strong start, with Roja and Akuma working well too and CMLL doing a great job of making Akuma look strong by dominating and then beating Roja. That's how you build people up! Strong work from these teams. Here's hoping it's just the beginning of the good work.
Carístico & Star Jr. defeated Cavernario & El Coyote
Remember how El Coyote made a really good impression in his Copa Nuevos Valores appearance? Yeah, not so much tonight. CMLL gave him and Star Jr. a lot of time here to strut their stuff and poor Coyote spent most of it whiffing on dropkicks, botching double team maneuvers and just look really sloppy overall. It won't nuke his career I'm sure but it will likely keep him stuck in the opening matches for a bit. Everyone else was solid thankfully. Star Jr. looked great, Cavernario was his usual exceptional self and while he mostly stayed in the background, everything Carístico did was pretty smooth. It could've been better, especially since CMLL gave this more time than expected, but it was fine and thankfully the right team won. Now we get to see Star Jr. wrestle Euforia in the next round!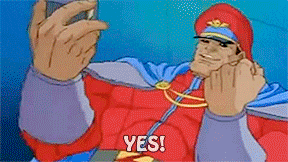 Kráneo & Audaz defeated Valiente & Príncipe Diamante
If the last match was a tiny marathon, this was a sprint. It did slow down a bit at the end but overall this match never stopped, and that was a good thing considering it had three really good flyers in it. Valiente stayed grounded, but he was a big help to Príncipe Diamante setting up moves, got to overpower Kráneo and put Audaz over strong by tapping to his rolling armbar. Kráneo was…well Kráneo, and mostly stayed out of the way. That allowed Audaz and Diamante to dominate the action, and while there were a few sloppy spots overall both guys looked great, with some terrific athletic sequences, a great Blockbuster Destroyer by Diamante and a really good, if momentarily scary, Diamante moonsault to the floor. Another fun, if quick, match.
Último Guerrero & Templario defeated Máscara Año 2000 & Universo 2000 Jr. 
Not too shockingly this was the weakest match of round one. I mean come on; there's only so much Año 2000 and Universo Jr. can do at this respective stage of their careers (though Universo Jr. is improving). That said this was still pretty fun and the ending was great, with Universo Jr. taking hard bump on the UG's apron dropkick, Templario nearly losing his balance on three different occasions before finding a way to nail a triple jump, springboard dropkick and the nice sequence of pins where Templario pinned Año 2000, Universo snuck out a pin on the UG and then Templario snuck out a pin on him. Good stuff, and most importantly, we now get to see Audaz against the UG AND Templario in the next round!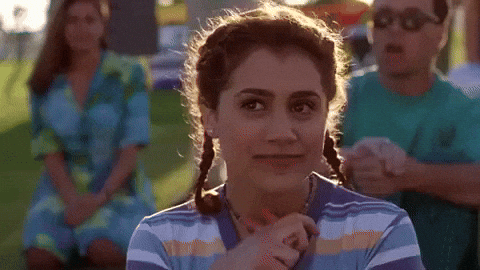 Carístico & Star Jr. defeated Euforia & Akuma
Minus the fact that this lasted a little longer than five minutes, this was everything I wanted and more. All four guys went full speed ahead and it resulted in a really nice sprint. Carístico was far more active here and got to look good against both Akuma and Big Euf, while the Star Jr./Euforia sequences were fire, with Star Jr. getting to fly around and Big Euf getting to base and dish out some nice offense. A really fun sprint that I'd elaborate more on but the next match has started!
Último Guerrero & Templario defeated Kráneo & Audaz
Yet another quick match and yet another example of that not being a bad thing. Frankly the only negative about this match was that CMLL gave Kráneo a little too much to do; he was fine, but wouldn't the time have been better spent on the UG and Audaz doing stuff?! Luckily what we did see from those two was awesome, with Audaz and UG instantly clicking and trying some wild stuff, including a double jump West Coast Pop attempt by Audaz that didn't have great oomph but still came across really well. If we had more of that and less of Kráneo then I think this could've been something even better. Alas it was still a lot of fun for the limited amount of time it lasted. Plus we got the final we wanted and I predicted! Score.
Último Guerrero & Templario defeated Carístico & Star Jr.
I'm pretty sure this was the finals to the Block everyone wanted. What a pity that it did not live up to the hype and what an even bigger pity the reason for that was Star Jr. I said on Twitter early in this match that I was so happy to see him get this opportunity. For whatever reason, be it nerves or an injury suffered mid match (Star Jr. noticeably looked slower after taking a bump) he was really sloppy and really off while working with the UG, culminating in an attempted springboard hurricanrana attempt where Star Jr. botched so bad that UG threw up his hands and immediately went for the finish. It was that bad and it was difficult to watch. Star Jr. is an excellent luchadore and most of the time he would've delivered in this situation. He didn't tonight and it sucks because it's probably the last chance he'll have to do so for a long time. The match wasn't a total disaster by any means, as Carístico and Templario clicked really well and the UG did the best he could. More importantly the right team won and Flyer/Volador vs. UG/Templario next week should be an outstanding watch. But man, as a Star Jr. fan, it was disappointing to see him bungle this opportunity.
Ángel de Oro, Mistico, Volador Jr. defeated Ephesto, Luciferno, Mephisto two falls to one
Let me just say sports fans; the first fall of this match was so quick that I was pretty certain we were going to over and done with this match in less time than some of the Gran Alternativa matches. I legit looked down for a moment, looked back up and the fall was over. Just like how Thanos wiped out half of the universe with the snap of his fingers.
Here's the good news though; after that the match actually settled down a little bit and, while it still was relatively short, it was nowhere near the "let's wrap this up with no effort" match I expected. All three technicos looked really sharp here, with Mistico having the first performance of his in months that I didn't find disappointing (other than the Carístico match of course), Volador looking sharp while not over extending himself and Ángel de Oro looking really, really good. He's found some extra energy since losing the mask but he hadn't had a really strong standout performance since then; this was it, with him finally throwing some nice high flying in there to balance out his usual offense attack. All that left the rudos with basically one job; catch everything the technicos did and they did a fine job of that. By no means was this a classic match but given the disappointing end to Gran Alternativa's Block B, it was nice to see these six luchadores come out and put on a decent overall performance. A short, fun close to the show.
There you have it sports fans. That Star Jr. debacle will leave a bad taste in my mouth but that aside, this was a very enjoyable show with a nice Block B, a fun main event, a really fun third match between Esfinge, Titán and Tritón against Hechicero and Los Revolucionarios and another great match between Soberano and Negro Casas. Definitely a show worth checking out in my book. With that I will now disappear to watch Agents of S.H.I.E.L.D. Till next time, a gif of the GOAT Negro Casas nailing a man with brass knuckles.
Please change disks to continue…