It's time! It's time! It's CMLL Super Viernes time! No seriously; the show's beginning right now and we've got to get this Live Review going. So turn on Marca Claro, Marca Claro's Facebook page or thecubsfan's YouTube channel and for Grodd's sakes keep this page open too. The fun begins now!
El Coyote & Grako defeated Robin & Super Astro Jr. two falls to one
You know how I was going around saying Star Jr. was in this match during the preview? Yeah…turns out he was never in this match! It was Super Astro Jr. the whole time. The lesson as always; check the card at least three times before you do a preview on it. It'll get the info right and save you from beating your head against the laptop screen a few times.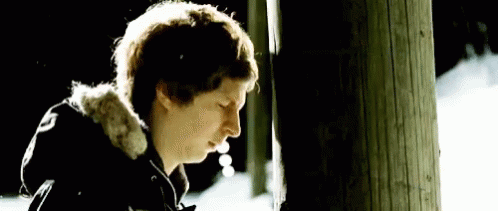 Unfortunately for Super Astro Jr. his presence here did little for this match. It was looking good through the first two falls thanks to Coyote and Grako's team work and an inspired Monkey Flip into a Hurricanrana double team by Robin and Super Astro Jr. The problem is that turned into the most exciting moment of the match, with the third fall producing nothing but a rare Astro botch and some decent, but not exactly spectacular, Coyote and Grako offense. It wasn't terrible, but these guys are capable of better and it's quite clear CMLL isn't going to encourage them to show it in this type of match. In the words of that Martin Sheen meme talking about Charlie, I was disappoint.
La Jarochita, Lluvia, Marcela defeated Amapola, Metálica, Reyna Isis two falls to one
Perhaps I'll think differently in ten minutes when the next match gets ten minutes to the fifteen or so this got…but you know what, this wasn't that bad! It certainly was better than the usual Dalys special we get in these luchadora trios matches. With Dalys nowhere to be found things were allowed to break formula and we got some new, decent matchups like Marcela-Metálica and Lluvia-Amapola. They didn't rewrite the wheel or anything with their work but it didn't feel as robotic as usual and at times things flowed really well. Frankly the only part that didn't was the end of fall one, where Metálica and Reyna Isis were supposed to trip Lluvia and Jarochita and failed miserably. Otherwise though this was well worked and, for a CMLL Luchadoras match, I would dare say kind of good. I'll still forget about it later tonight but I'll take this over what we usually get.
Dragón Rojo Jr., Pólvora, Templario defeated Audaz, Flyer, Soberano Jr. two falls to one
I would like to take a moment to point out that people thought this match was doomed because, and I quote, Flyer and Templario SLIGHTLY stumbled during their entrances. There are also the same people who would've picked Sam Bowie over Michael Jordan I reckon.
No there was only one thing that nearly doomed this match sports fans, and that was a weird stretch in the second fall where Soberano was too early getting to the ramp for his stage dive, and then forgot that Templario needed to be pinned after it and had to run out and get him. That cooled the match a bit. Luckily it had a strong foundation thanks to the first fall and my Grodd, that third fall was perfect. It was Die Young and Save Yourself style, only done by Audaz, Flyer and Soberano (with Templario basing). We got so many cool things, like Soberano and Templario repeating their Dragonrana spot (with greater results), Audaz doing a Brillo Victory roll on Templario to the floor, Soberano nailing his over the rope tornillo (still one of the best dives in the world for my money) and more things I can even count. It was a shame Flyer didn't break anything out and got overshadowed, because this was yet another consistent and fun performance as he looks to get back on track. You could argue the finish was a bit anticlimactic because Pólvora (who was good) and Rojo (who was passable) got the win in the end but who gets the W doesn't matter much when the action was as good as it was in fall three. You could argue fall two was enough to knock this down from great to good, but the first fall was solid enough and the third fall was so unbelievable (I'm just now remembering that Soberano FLIPPED OUT OF A CANADIAN DESTROYER!) that I'm going to say this was great. If you're looking for some of the best non Laredo Kid/Myzteziz/Vikingo lucha libre this weekend, look no further.
Kráneo, Stuka Jr., Volcano defeated Bestia del Ring, Euforia, Gran Guerrero two falls to one
Sports fans…I owe Stuka Jr., Euforia and Gran Guerrero an apology. I didn't think it could be done; I did not think anyone (other than LA Park) could take featuring Volcano and Bestia del Ring and make it something worthwhile. And yet here we are because Big Euf, the GG and Stuka were that damn good in this match. I honestly can't quite believe it! They got an assist from CMLL, who booked this match to feature Bestia del Ring as little as possible (Kráneo got the same treatment as well) and from Volcano giving his best performance since getting the call up. Of course part of the reason he was as good as he was was because Euforia and Gran Guerrero based like Taurus for him. Everything he or Stuka tried they caught without even a hint of a slip, and they managed to do it all in between an excellent array of double teams that should have CMLL considering them for a tag team run. Euforia and Gran Guerrero have had better matches…but I'm not sure if they've had performances as good as they had tonight. You can throw Stuka in there as well from a high flying point of view. Those three took next to nothing, refused to let it hold them down and turned this match into a watchable, entertaining bout. Forget what I said earlier sports fans; this may be the most impressive lucha libre event you see this weekend. What a performance from those three.
Atlantis, Diamante Azul, Valiente defeated Cavernario, Rush, Terrible two falls to none
You know the night is going good when even THIS match was somewhat fun to watch. I think that may have had something to do with it only going two falls AND for focusing quite a bit on Atlantis-Rush. Even though Atlantis isn't what he used to be the story of him and Rush is still strong, and like the Dinamitas Atlantis is comfortable working Rush, as seen by him wheeling off several backbreakers on LA Park's greatest nemesis. He was also dishing them out to Cavernario too just to get my hopes up that the old Atlantis is still in there; STOP GETTING MY HOPES UP ATLANTIS! Throw in a few good Valiente sequences, Diamante Azul largely being MIA and Cav, Rush and Terrible giving a decent effort for reasons I don't know and this was actually fine. I'm not going to get worked into believing CMLL will finally be doing Rush and Atlantis when they can't even get Rush vs. La Park booked, but it's interesting they focused on that during the match and with the ending (Bestia del Ring interfered to get the DQ) and we'll see if maybe this is the big feud CMLL wants to run in December.
Volador Jr. defeated Último Guerrero two falls to one
On the one hand, it was exactly the type of match we all expected. On the other hand…it was exactly the type of match we all expected. Alright I guess there was no other hand. The point is there were no surprises in this one sports fans. The UG attacked Volador before the bell, they had short first fall that Volador won, a short second fall where the UG won (after catching a Volador dive and powerbombing him on the floor) and then had their usual third fall of trading the same big moves before Volador put the UG away with a Super Rana. Maybe that ending was a few minutes earlier than expected, but otherwise this match was like popping an old movie you've seen a million times and watching it again.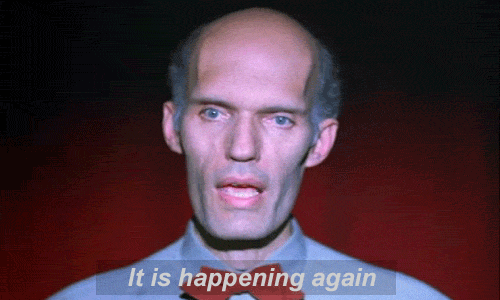 And you know what; that's just fine sports fans. It wasn't in terms of this being one of the better UG-Volador matches; I thought their FantasticaMania match in and their Universal Tournament final match from last year were better and more meaningful than this. And there's no question neither guy was really breaking a sweat the way they did against Michael Elgin or in the Aniversario main event. I think we sometimes need to remember though that not every match can or should be like that, especially when the UG and Volador had the crowd in the palm of their hand from the word go. Why should Volador do a crowd dive when a simple rana to the floor has Arena Mexico enraptured? Why should UG go out of the box when he's guy 8 to 9K raising the roof alongside him? This isn't to say I endorse what they did; I would've preferred a different style match myself. It was still a very good match (and a great one if you had never seen it) and probably a really smart match. There's a time and a place for Volador and Último Guerrero to go the extra mile in order to get the crowd involved and this clearly wasn't it. Hence we got a greatest hits match instead of a truly big time spectacle. And that's okay. They'll have better matches with others going forward and this take its place in the Volador-UG rivalry as yet another good match that was more of the same.
That's tonight's CMLL sports fans. I thought it was a fine show, though not essential. Your thoughts on the main event will come down to how often you've seen Volador vs. the UG, but I think we can all agree it was well worked, even if some (myself included) found little substance. Everything else was passable to fun and the third match (particularly the third fall) was easily the best thing on the show. I'm guessing that'll be the trend for CMLL over the next few weeks with nothing being built up and no major feuds. Just as well; with the exception of a few weeks here and there CMLL has been cold since LA Park vs. Rush was cooled off and it looks like that'll continue until we get something set up for Sin Piedad or whatever the next big event is. Thank goodness we have AAA doing cool stuff for now, amirite?!
And with that the deed is done sports fans. I'm off to play some NHL 19 for a little bit. TILL WE MEET AGAIN!
Please change disks to continue…