Are you ready for some lucha sports fans?! CMLL Super Viernes is only moments away, it's got LA Park and Michael Elgin vs. Ultimo Guerrero on it and…alright that may be it but that also may not be it. It's CMLL; they're like the gorram mystery box from Family Guy. THAT'S WHAT MAKES IT SO FUN! And with that I think it's time for this Live Review to begin. Let's get crackin'!
Akuma & Camorra defeated Robin & Star Jr. two falls to one
I'll say this much about the last two Friday openers sports fans; it's definitely proved that Robin is really, REALLY good. I mean I thought that anyway but man his effort these last two weeks, both in hopeless situations no less, has been nothing short of incredible. He was trying his ass off to make shit work with both Camorra and Akuma and he deserves huge credit for that. Unfortunately it only really worked with Akuma; Camorra was even worse this week than last, which is quite an accomplishment because he was OC levels of suck last time. He couldn't even keep up with Robin during their opening mat sequence and was just hopeless from that point forward. Bestia del Ring's offense looks more impressive than Camorra's. BESTIA DEL RING! Sadly it didn't improve once he left, with Akuma just kind being around and Star Jr. having an off night compared to his usual standards. With only Robin holding up his end and CMLL naturally putting over the rudos because there is no Grodd and the cage wasn't 30 feet (STAY ON TARGET CULT!)…well you can tell how this went. Poor Robin; he really should've joined Máximo and La Máscara in trashing the UG's sports car when he had the chance.
Amapola, Dalys, Reyna Isis defeated Avispa Dorada, La Jarochita, Princesa Sugehit two falls to one
Let the record show that I was the only doofus in the world to watch this match over the AAW match going on at the time. The AAW match in question; AR Fox and Myron Reed vs. Dezmond Xavier and Zachary Wentz. I will now go stare in front of a mirror and cry.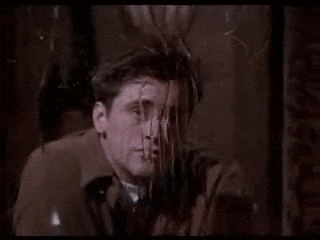 Alright it wasn't that hopeless but it was close. The only saving grace to this match was once again Avispa Dorada. She is two weeks into appearances on CMLL streams and I'm pretty sure she's already the best luchadora CMLL has. Like I want Zeuxis to return to CMLL just so we can see these two throw down. Dorada moves so well, has great timing, better athleticism and my Grodd that flip dive of hers will never not be awesome. She is so good and it makes it all the more frustrating that the rest of the luchadoras here are not even close to her level. To their credit Reyna Isis and Princesa Sugehit tried, but neither has the ability to really wow and they wound up mostly being background players (like Amapola, who was outright nonexistent in this match) to the Dalys Show. And what do you know, the Dalys Show is the same as always and me saying any more will just make me go back to that mirror to shed more tears. Actually that's not fair; this week fit featured her and Jarochita botching moves left and right. So it was technically worse than usual! What a shame because Avispa Dorada is definitely a talent to watch and in the right situation could probably have a killer match. It just wasn't going to be tonight and it won't be any time soon if she keeps finding herself in these matches where only Dalys can be standing tall.
Dragón Rojo Jr., Pólvora, Templario defeated Audaz, Esfinge, Soberano Jr. two falls to none
Batman, are you ready to read about the greatest match of Esfinge's life?!
HOLY SHIT! I need to say it again. HOLY SHIT! This exceeded the expectations I had for this match and my expectations were high. It followed the recent trend CMLL has been trying of doing longer two fall matches, something I've been a big fan of. It's no surprise that it worked again and my Grodd this may have been even better than some of those other bouts. Everyone pitched in here, though some more than others. This was the best I've seen from Esfinge in awhile; he hit everything flush, only did his stupid dance once and even launched Audaz into the stratosphere for a cool dive. Dragón Rojo and Pólvora were on their game and did a tremendous job basing. They were great; Soberano, Templario and especially Audaz were that much better. Templario put on an absolute clinic in the basing department. It's so good I don't know how to describe it other than saying he was there for everything Audaz and Soberano tried, in between getting his own stuff in. And the stuff Audaz and Soberano tried…I mean wow. This was above and beyond what both guys generally do, especially Audaz, who seemed to finally break out every trick he had in the bag. It was an absolutely breathtaking performance and I'd call it a star making performance if I didn't already consider Audaz a star. He was so great he overshadowed Soberano, who on any other night would've been the best performer in this match by a mile (and put on some of his best work in his final match before going off to New Japan for a month). This is what happens when you have two impressive guys who do impressive things; like Dragonrana's for example. I have to stop now before I ramble on about this match for the next three hours. It was incredible; the only flaw might've been that CMLL only gave it two falls. Beyond that it was everything anyone could've wanted, featured good to great performances from everyone and likely stole the rest of this show. WHAT A MATCH!
Atlantis, David Finlay Jr., Hijo de LA Park defeated Bestia del Ring, Okumura, Rey Bucanero two falls to one
This pretty much went the way you'd expect sports fans, other than Okumura (thankfully) riding in on the white horse to replace Shocker. David Finlay was solid and actually worked well with Rey Rey Buc (who was fine). Hijo de LA Park was good. Okumura was solid. Atlantis spent most of the match wondering what the hell Bestia del Ring was doing. Quite frankly I think Bestia may have been doing the same thing. He routinely out of position, couldn't do something as simple as powerbombing Baby Park into a ton of people and I'm pretty sure was on the verge of making everyone's head explode with how terrible he was. This was as bad a Bestia performance as they come; the only thing he did well was take Atlantis' hurricanrana roll up at the end to lose the match. Such is life in Bestia del Ring matches that don't involve LA Park and Rush I suppose. At least the other guys tried (other than Atlantis, who couldn't really try cause he was stuck with a moron) and Okumura's presence made this a better match than it would've been with Shocker. Not much better, but still.
LA Park, Mistico, Volador Jr. defeated Cavernario, Hechicero, The Chris two falls to one
Here's the thing sports fans; if we're judging strictly on work rate, I'd have to say that the third match was better than this one. But then again who can compete with two Dragonrana's by two different dudes in one match, amirite? Having said all that, this match was easily the most entertaining of the two. I mean it had KeMonito taking the Cavernario Splash, LA Park doing the old school WCW strut and Volador Jr. ending the match by hitting Cav with a Canadian Destroyer while wearing a turquoise hat (and yes, the hat stayed on during the Destroyer!). Not since Scott Pilgrim vs. The World have I been so entertained.
And the fun didn't stop there sports fans. Quite frankly the only flaw this match had was Mistico messing up a few spots in the beginning. By the end I had forgotten all about it because Mistico was flying around all over the place with reckless abandon, completely saving himself from his early woes to put on a great performance. His early slip ups aside this match could do no wrong. The Chris was properly protected and did look passable when he had to do a lot of stuff. Park was Park. Cavernario was tremendous. Hechicero was Templario esq in this match; he didn't really get that much offense after the beginning, but he based like a mad man and was exceptional at helping Mistico pull off his big moves at the end. And there were times in this match, especially during one sequence where he once again moved like The Flash, that Volador Jr. looked like the most talented man on the planet. If you had put him in the third match tonight he may have done things we've never seen before with Templario; he was that good. Between him and Soberano it really seems they wanted to go out on a high note before heading to New Japan, huh? Again, I'd put the third match just above this one in terms of work rate, but this wasn't that far behind in that regard and was far more entertaining. A great time. And now we can add The Chris to the list of guys who owe LA Park a steak dinner. It appears Ciber the Main Man is truly the only man Park can't get something out of.
Último Guerrero defeated Michael Elgin two falls to one
I have one complaint and one complaint only sports fans; we did not get to see the UG dead lift Superplex Elgin off the apron and back into the ring. I guess we didn't get to see him catch an Elgin dive either but that was at best a potential bonus; the superplex spot was the dream and the dream is now dead. Good thing everything else was magic of Harry Potter proportions.
Now it's been awhile since I've watched the first match these two had so I'm not sure whether this match was a bit better or a bit below the 2016 encounter. What I do know is that this was awesome whatever way you slice it. People who like hoss battles will love this, as it was just two powerful men trading big blows and bigger moves for nearly twenty minutes as the crowd went absolutely apeshit. They cared about this match in a way they didn't a week ago for the Grand Prix and you have to imagine it's because, unlike last week, tonight was all about the UG. That's not a swipe at Elgin; however you feel about him he was great in this match with his unreal ability and quite frankly I have to wonder if he wouldn't better off just killing it in Mexico for the rest of his career. But put him in here with Diamante Azul and I'm not sure the crowd reacts the same way. That's the brilliance of the UG; how he picks the right moment to do his "raise the roof" taunt, to flash a certain look at the crowd or, in perhaps the match's most underrated moment, how he crawled from the ramp back to the ring to build sympathy. He willed the people into caring about this match (much like LA Park wills people into caring about everything he does) and then took it home because in addition to all that, the UG is just as unbelievable in the ring as Elgin is. It was awesome, awesome stuff. The UG has had many great matches this year but this one, at least in my book, was his best. Hell this was probably Elgin's best performance in Mexico too. A main event in every sense of the word, the best match on this show and a Match of the Year contender.
That was tonight's CMLL Super Viernes sports fans! What a show. Not counting the 85th Aniversario or the Negro Casas Aniversario, this was the first time CMLL felt like it was on the right footing since Kazuchika Okada's one off appearance in August. The third match was awesome, the semi-main was one of the most entertaining times I've had watching wrestling this year and the main event was epic in every sense of the word. Sure the opener, luchadoras match and fourth match were lacking but even in those cases we got to see good work from Robin, Avispa Dorada, Baby Park and David Finlay. That's a whole lot better than most weeks when we get absolutely nothing at all. And the best part is CMLL should be able to follow this with another great show next week when they deliver Blue Panther's Aniversario! Who knows how it'll go (it's CMLL after all) but there at least feels like some positive momentum for the first time in awhile. Good going CMLL. Now keep it up. And keep those LA Park appearances and big time UG matches coming!
There you have it sports fans. I'll see you when I see you. TILL THEN!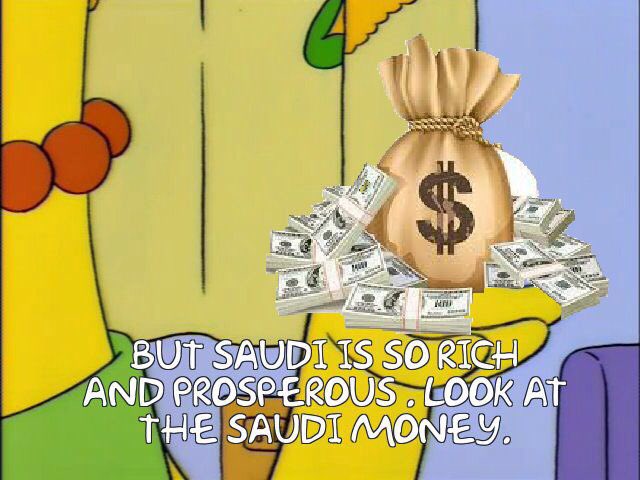 Please change disks to continue…