It may be a holiday and it may be my birthday sports fans, but that doesn't mean the work is done. It certainly can't be on a Sunday, the day before the 8th best weekly wrestling show of 2017, CMLL Puebla, is going down. A preview must be done, especially when the card looks this good at the top. We've got two high caliber trios matches in the two main events, one featuring the National Trios Champions in a non title match and the CMLL Trios Champions defending their titles for the first time in quite a while. And that's before you get to the continuing "will they/won't they?" story of CMLL teasing us with a potential Carístico-Mistico match. So yeah, I needed to do this preview. That said, I am supposed to be watching The Rocketeer with my family in a few minutes so let's make it snappy okay?
Black Tiger, Lestat, Tigre Rojo Jr. vs. El Malayo, King Jaguar, Policeman
What to Expect: I look at this match and all I can wonder is what in the hell did Lestat and Tigre Rojo do wrong to get stuck in this puddle of flat Sunkist. Did they not impress CMLL enough with their good work recently? Or was their work too good and thus they've been rewarded with a swift kick back to the opener? Either they're the only hope for this match; naturally I anticipate they'll disappear behind a fog of sloppy rudo triple teams and Black Tiger continuing to remind us the only similarity he shares with the Black Tigers of legend is the same name. Someone should really alert New Japan to this so they can force CMLL to change this dude's name. I vote for the Black Kitten.
Winners: When in doubt, go with the rudos. They win in three falls.
Kaho Kobayashi, Princesa Sugehit, Sanely vs. La Comandante, Tiffany, Zeuxis
What to Expect: Is CMLL incapable of putting Zeuxis, the Queen of Lucha Libre, with decent partners anymore? First she's forced to team with Seductora on every big Friday show and now she's stuck with La Comandante and Tiffany, a duo so immobile that only this gif of Tom Tucker walking in slow motion can sum up how little speed they have.
That's a problem when you look at the technica side, which features the well paced (if not altogether exciting) Sugehit, the improving Sanely and a livewire in Kaho Kobayashi who only knows one speed; ludicrous. Unless Zeuxis is able to take part in every sequence of this match or clones herself twice and replaces Comandante and Tiffany with said clones, we're going to be stuck with Comandante and Tiffany for long stretches of this match. In the words of the wise Sonic the Hedgehog, that's no good. Be afraid of this match sports fans; be very afraid.
Winners: Good or bad partners, I never ever bet against the Queen. Against all odds Team Zeuxis wins this match after she goes full blown ramming speed with the knees to Sanely's dome. What a shame she won't make the Jack Hawkins face when she does it.
Ángel de Oro, Esfinge, Stigma vs. Máscara Año 2000, Pólvora, Universo 2000 Jr.
What to Expect: Did you see this match last week? You did? Guess what; you're getting the same exact shit again this week, right down to 2000 clonking Oro in the powder plumbs. I guess if you're a fan of that sort of thing then this is for you. Otherwise get ready for a lot of average Esfinge offense, Pólvora daydreaming of a Los Revolucionarios with him, El General and Kawato, Stigma taking 80% of the match because NEPOTISM! and Universo 2000 Jr. continuing to show slow and steady improvement. Oh and Ángel de Oro and 2000 feuding because someone in CMLL thinks that's a good idea. I'm betting it's the same guy who's related to Stigma.
Winners: I really would not be shocked at all if they go with a repeat of last week's finish for this match. In fact, let's predict that! The technicos win in three falls after a 2000 kick makes Oro's nether regions hum the hymn of pain, music and lyrics by Three Days Grace.
Dragón Lee, Niebla Roja, Soberano Jr. vs. Cuatrero, Forastero, Sansón
What to Expect: CMLL is preceding their big Trios Titles match with a semi-main that could very well wind up being a great Mexican National Trios Titles match one day down the road. Of course that's probably wishful thinking on my part and the next meeting between these teams will be on the undercard of a show headlined by Kráneo vs. Rey Bucanero.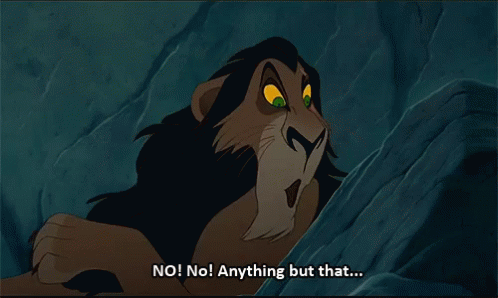 But enough cynicism on this Easter Sunday! I see nothing in this match to suggest it'll be anything less than good, barring someone pulling/spraining/tearing something on a big spot. The Dinamitas are as reliable a trios team in CMLL and they haven't had a chance to work together on a streamed show in what feels like a few weeks. They'll be raring to go and they have the perfect technico team in the red hot Roja and the always on Lee and Soberano to work with. It'll depend on how much they're allowed to do and the amount of time they're given, but I'd expect this to be a real rager. Just don't give your brandy's to Michael Kelso if that's the case; he's not good with brandy's and raging infernos. Why did I include this joke? Why not is the better question!
Winners: The right result would be Team Lee/Roja/Soberano winning to set up a trios title match next week. Naturally I expect CMLL will go the other way and give the Dinamitas a nice clean victory to further establish their dominance. It doesn't hurt that CMLL has Oro-2000 being set up and a technico victory almost assured in the main event, meaning a rudo victory to level things out works for this result.
CMLL World Trios Championship Match
Mistico, Valiente, Volador Jr. (c) vs. Carístico, Gran Guerrero, Último Guerrero
What to Expect: What a momentous match this could be sports fans! Not only is this leading to yet another glorious Carístico-Mistico confrontation that is going nowhere (only we'll all put blinders on and hope it does) but it's the first time the Sky Team has defended these Trios Titles since…holy hell when was the last time? Last year's H2L? The day Deadpool was released in theaters? If the Sky Team's trios title reign was a song, it be Staind's "It's Been Awhile." That doesn't work as well as a compliment now that I've typed it…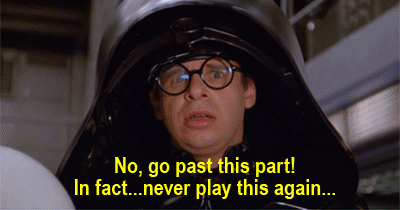 Long time between defenses or not, this match has all the potential to be as good as the semi-main and possibly even better. It'll definitely be hotter as the crowd is surely going to be bonkers any time Carístico and Mistico even look at each other. After that it all comes down to how hard everyone else is going to try, particularly Valiente and Volador. If they treat this like a normal Monday or Tuesday show and just go through the motions, then I could see this just topping out at good. If they treat it as a big match…my Grodd the places it could go! I'll play it conservative for now and say the match will top out at good, possibly very good if the crowd is as hot as I anticipate. With a little effort though, this could go down as one of the better matches we see in Arena Puebla this year.
Winners: Volador just lost a title so I guess you could say all bets are off on anything at this point. At the same token, can you really see Volador dropping two titles in the span of three days? I didn't think so. Barring yet another historic upset, the Sky Team will continue their Trios Championship reign after Valiente puts away the GG with the Valiente Driver while Volador hits a Super Rana on Último Guerrero. Carístico and Mistico will meanwhile be doing stuff on the outside to hopefully set up a singles match and OH MY GRODD DON'T FALL INTO THE TRAP CULT! They aren't going to do it. Do not get your hopes up again, like you did when you thought Ready Player One would be more than just simple escapist fun.
Game…blouses. I'm off till tomorrow sports fans, a tomorrow that will see a review of this show and a preview of the Tuesday show. Till then, I wish to extend to each of you, and to each of your families, a very Happy Easter! And if that's not enough for you, here's a gif of David Duchovny nearly falling over in his chair.
Please change disks to continue…