Today was a day of mixed emotions sports fans. We learned that Último Guerrero would be challenging Dalton Castle for the Ring of Honor World Championship in New York just a few weeks from now (yes!). We learned that Zeuxis, the Queen of Lucha Libre, was leaving CMLL (NO!!!!!!!!!!!!!!!!!). My Uncharted 3 disk has malfunctioned and thus I can no longer play the game (dammit dammit dammit!). And luckily tonight's CMLL Puebla show didn't suck, thanks to a few solid performances and the promise of a big match next week. I could review all of those things for you but I need to sleep at some point so we'll just review Puebla for now. Let's get to it!

Astro, Asturiano, Black Tiger defeated King Roker, Policeman, Sombra Diabólika two falls to one
Credit where credit is due sports fans; this match had an honest to Grodd cool moment when King Roker (or is it King Rocker?) did the "stand on enemy luchadores' back" spot, only for Astro to give him a launching dropkick that sent him to the floor. I enjoyed that. Everything besides that spot was vapor and a waste of perfectly good yearbook space. Astro and Asturiano were given the bare minimum to do, Black Tiger remains very much Black Tiger, Policeman and Sombra were useless and Roker, while showing potential, was absolutely in the wrong place to try and show something. I could see him being good in another situation, but it certainly wasn't going to be this one. A match that was dead on arrival and then some.
Arkalis, Magia Blanca, Rey Samuray defeated Fuerza Chicana, Rey Apocalipsis, Sangre Azteca two falls to one
Occasionally I see evidence that, before I started watching lucha libre, Sangre Azteca was actually a pretty good luchadore and not the grumpy old man that he is now. Tonight was one of the rare times I got a glimpse of that. He still had some timing issues and my Grodd man, could you do something other than hit a man in the balls or ass? Still he was a solid base overall as were his teammates, which was a good thing because this match was all about the technicos going full "Sugar High" scene from Empire Records.
Aside from one slip up by Magia Blanca the technicos were on point the whole way. Rey Samuray was brilliant as always, once again attempted his Brillo 450 and once again improved upon it from his last attempt! He landed a bit too early for it to be flush but overall this was easily his best attempt and one of these days he'll nail it 100%. Blanca meanwhile was very creative (far more so than his recent big matches actually), doing rana's out of roll up attempts, creative arm drags and much more. Even Arkalis kept up with some good sequences with Rey Apocalipsis. You know the night is going well when that happens. It wasn't a great match but I enjoyed myself while watching it and the technicos were very fun to watch. And they won to boot thanks to a double Top Rope Spanish Fly! How can we have any complaints after that?
Blue Panther Jr., Fuego, The Panther defeated El Malayo, Misterioso Jr., Sagrado two falls to one
As much as I wanted to I just wasn't feeling this match. It had some nice moments and a few really creative finishes to falls (notably the first and third fall, which the technicos pulled off with a few surprising roll ups) but overall this felt a lot like last week's matches; too long and not enough exciting stuff. Odd because you'd think a technico team of Junior, Panther and Fuego would speed things up a bit, even with the rudo team they were up against. Alas it wasn't too be. It was still a solid match overall, but with nothing really exciting happening it just felt like a decently worked match that went five minutes longer than it needed to.
Cuatrero, Forastero, Sansón defeated Ephesto, Luciferno, Mephisto two falls to one
CMLL must've been trying to get me all tangled up tonight. The match preceding this one was below my expectations and this one exceeded expectations.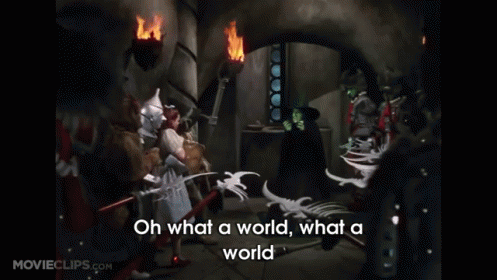 In my defense, I did not expect this match to be what it wound up being. I anticipated the NGD and Infiernos would wrestle their usual styles, something that doesn't really work considering they work very similar styles! Instead the Dinamitas worked much more like technicos and it really made a difference in giving this match energy. There weren't many dives or anything like that but the pace was nice, Cuatrero, Sansón and Forastero were trying new things and overall I thought it made for a pretty decent showing, especially since it allowed Ephesto and Luciferno to mostly base and not do too much offense. It wasn't quite a good match mind you, but considering I expected this to sluggish I will gladly take the well paced, well worked match we got instead. A solid surprise and it looks like we'll be getting it again considering Mephisto pulled off Sansón's mask for the DQ at the end. Is it wrong I'd much prefer Sansón vs. Mephisto instead? At least then we get big match Mephisto and big match Sansón, which I dare say has a pretty damn good ceiling. Or maybe that's just in comparison to these trios facing each other again.
Kráneo, Rey Bucanero, Último Guerrero defeated Bestia del Ring, Rush, Terrible two falls to one
Let's get the cat out of the bag sports fans; LA Park did not make an appearance during or after this match. Never mind the fact he was never going to anyway because this Arena Puebla and LA Park is a big show kind of guy, not a "make a throwaway appearance on the 8th best weekly show of 2017" kind of guy. Even still I'm sure there were some fans out there inexplicably thinking he'll appear so for those people (and for Rush, who I'm secretly hoping uses this in his battle against Park), this one's for you.
Now to the match. This was not a good match thanks to the usual Ingobernables tactics, and yet it was better than it had any right to be for four reasons. First it was short. Second, did I mention it was short? Third, the UG and Terrible had one of their classic stare downs that was a full minute and a half of epicness. And finally, CMLL actually went away from their Rush/Kráneo plan and decided to set up a UG-Terrible match instead! That's right; UG VS. TERRIBLE! THE STARE DOWN TO END ALL STARE DOWNS! The match may also be good too now that I think about it. I wish CMLL had been on that for the start, but better late than never as they say and UG-Terrible should be yet another really fun UG match between Friday's Gran Alternativa Final, tomorrow's Stuka match and the upcoming clash with Dalton Castle for the Ring of Honor World Championship on June 2nd. So for that I give this two thumbs up. Well done CMLL; now can you please do something about Rey Rey Buc appearing in main events? Not only was he DOA in this match but he was too busy taking pictures with fans to save UG from a post match attack. HIS LONG TIME TAG PARTNER NO LESS! I see where your loyalties lie Rey Rey Buc and I don't like it.
That's game sports fans. I'll see you tomorrow for a review of the Tuesday show. Till then, why not more LA Park and Rush?! Get used to it; by the time I'm not excited for this match the WWE will probably have made another $1 billion doing jack shit.
Please change disks to continue…