If you're only watching CMLL on Fridays you would think that, like Hansel, the promotion was so hot right now. Unfortunately we all know CMLL runs on Monday and Tuesday and, well, let's just say those shows have recently been less like Zoolander and more like Zoolander 2. Fear not sports fans for this week's Memorial Day edition of the Puebla show looks dramatically better than the last several. There still some worrisome matches and for the life of me I cannot figure out why the poor man's Panteras are back, but there's also a lot of good talent, some matches with actual potential and a main event that will feature good wrestling and a stare down right out of Sergio Leone's best work. It's actually a Puebla show to get excited about, which means this won't happen again for the next ten years. But enough about the future; let's focus on the now. Onto the previewing!
Meyer & Millenium vs. Espíritu Maligno & King Boxer
What to Expect: Note that when CMLL lists King Boxer on the rudo side that I (and others) are pretty sure they mean the recently debuted King Roker. If that's true, what a classic CMLL move getting the name wrong! If not…well then who the hell is this King Boxer guy? In any event my hopes aren't high. Meyer is okay and Millenium is quietly pretty decent in the same way the TV show he's named after was (Frank Black FTW!), but Maligno isn't, the best quality King Roker has is his similar appearance to Juventud Guerrera (too bad he forgot the rest of the package that makes Juvy Juvy) and I have my doubts about how good a potential King Boxer would be. This should be long, dull and something skipped by those who don't have to review this show for Lucha Central.
Winners: When in doubt go with the rudos. Maligno and King Boxer, Roker, whoever win this in three falls.
Lestat, Oro Jr., Rey Samuray vs. Fuerza Chicana, Los Gemelo Pantera I, Los Gemelo Pantera II
What to Expect: The poor man's Panteras are back again? Why? There are far worse luchadores than them and Pantera Blanca (more on him in a moment) but the Gemelo Panteras are still so mediocre that they make dive trains boring. DIVE TRAINS! There should be no such thing as a bad dive train, just like there should be no such thing as a bad pizza. Guess that makes the Gemelo Panteras the Papa Gino's of lucha libre.
What makes the Papa Gino's Panteras appearance more unfortunate is that the technico side in this match is great. Not good, GREAT. I will continue to stan for Oro Jr. until the end of days; he is a good luchadore who just needs his confidence back dammit! Meanwhile Lestat is as consistent a Puebla only performer as ever and Rey Samuray is the GOAT of Puebla. You know he's going to try at least three exciting moves in this match, including his never ending quest to hit that Brillo 450 flush that only I seem to care about these days. If CMLL had given these guys Disturbio, Hechicero and Virus than even in Puebla I'd say we were onto something with potential. Instead we'll have a few cool moves from the technicos, a boring dive train led by the Papa Ginos Panteras and Fuerza Chicana offering nothing because he's Fuerza Chicana. I'll give the Panteras this; they may be Papa Gino's but Chicana is Tony's Pizza on Route 116. We have now completed the shitty Rhode Island pizza portion of the column.
Winners: It should be the technicos which means Tony's Pizza Chicana and the Papa Gino's Panteras are taking this in three falls. Excuse me while I go make a homemade pizza to take my mind off all this.
Fuego, Pantera Blanca, Stigma vs. Dragón Rojo Jr., Pólvora, Universo 2000 Jr.
What to Expect: And now here's the other Pantera. THERE'S NO ESCAPE! There are two bits of good news though. First that rudo team is really good and guaranteed to give us at least one good moment when El General Dragón Rojo fires off his massive gun and sends his giant hat ten miles in the other direction. Second, this match is designed for where Pantera Blanca will clearly be the secondary guy on his trios team. Of course the first string guy will be Stigma, which means there really is no difference, which means we're still all doomed anyway. Hopefully it's quick and hopefully Fuego gets enough time in there to make us forget about the mediocre lucha Stigma and Pantera will be dishing out.
Winners: What a role reversal; the rudos should win this match which means the technicos totally will be. They take it in three falls after Fuego takes out Universo Jr. with a suicide dive, followed by Pantera Blanca hitting whatever his finish is on Pólvora and Stigma nailing El General with the Backpack Stunner. I should've just stuck to making that pizza.
Cuatrero, Forastero, Sansón vs. Ephesto, Luciferno, Mephisto
What to Expect: Man, after a seemingly unending supply of Panteras we have finally reached something with potential on this show. Granted it's the potential to be good, not great, but better than nothing, right? I still think this is too much of a styles clash for CMLL to make something epic out of it and the fact that the Dinamitas aren't putting the Mexican National Trios Championships on the line automatically makes me care less about this match than I should. Even still I thought these teams did decently last week, Cuatrero, Forastero and Sansón are really good together or by themselves and Luciferno and Mephisto aren't slouches either. As long as Ephesto is kept at bay and the Dinamitas do more of their high flying offense then this should be a fun little match.
Winners: Depends on what the next step is. Some people believe this is leading to a trios titles rematch next week, others believe it's leading to one of the Dinamitas challenging Mephisto for the Welterweight Championship and I believe, judging from this match's card placement, that this will be the end of it and we're all moving on next week. Thus the Dinamitas will win this one clean in three falls. Yes I made this pick in the hope that Sansón or Forastero get a title shot against Mephisto next week and I jinxed it in their favor.
Mistico, Soberano Jr., Volador Jr. vs. Cavernario, Felino, Mr. Niebla
What to Expect: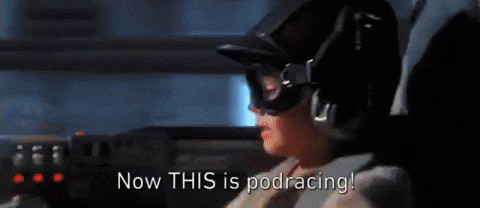 Call me crazy sports fans but I think this match looks good. Mr. Niebla is the only weak link on the rudo side and he's always entertaining anyway, providing he's sober. Cavernario and Felino are more than capable of carrying the load for him either way and they're the perfect opponents for two of the best luchadores in the game in Soberano and Volador and the talented by wildly inconsistent Mistico. He'll be the one to keep an eye out for. Soberano is incapable of not trying his ass off and even if Volador is in coast mode you know he's good for two great sequences. It comes down to what Mistico we get. If it's the most recent one then this match will merely be good. If it's the one he's capable of being, then this could actually challenge the main event for Match of the Evening status. Now that I've said that Mistico will lay a giant as egg and I'll be blamed for it!
Winners: I like the technicos in this one, barring Cavernario getting one over Soberano to set up a Mexican National Welterweight Championship match (which I don't see happening). They win in three falls after Soberano hits a cool dive, Volador puts Felino away with a Super Rana and Mistico taps out Niebla with La Mistica.
Terrible vs. Último Guerrero
What to Expect: This is it sports fans. This is the moment we have all been waiting for since mid December. Are you ready for it? ARE YOU READY FOR IT?! You best be because this is the culmination of every encounter Terrible and the UG have had in trios matches over the past six months. It all comes to an end here at Stare Down Mania! That's right sports fans; after months of Terrible and the UG having blinking contests the likes of which are only seen in spaghetti westerns and parodies of spaghetti westerns, these two rudos will begin this match (or the third fall) with the stare down to end all stare downs. It'll rank right up there with these fabled clashes.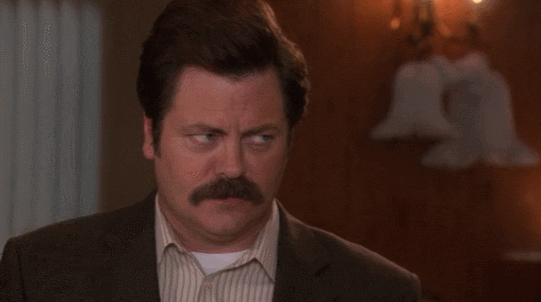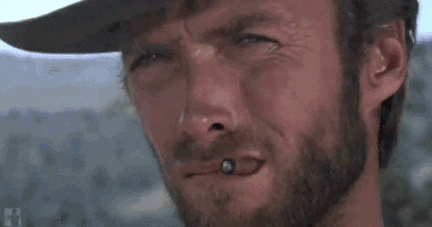 I would buy a ticket to this show just to see that face off alone! Hell if I were CMLL I'd book the whole match to be a stare down and whoever breaks eye contact first loses. Alas there will be an actual match to go along with the most anticipated moment of the night; luckily that's a no lose scenario too. Terrible has been super this year, so super that he's been involved in many of the best matches CMLL has produced and is back to performing at the level he was before 2016/2017. He'll be bringing it and we know what the UG can do. I mean for crying out loud, he had a borderline great match with Stuka Jr. last week of all people. Terrible is better than Stuka and vastly different, enough so that UG doing his classic moves on Terrible will be a sight just because of big Terrible is. Honestly I don't see how this match can lose. The stare down, the interesting contrast; all of it seems like a winning scenario to me. It may not wind up being a great match because it is Puebla and great matches always wind up just being "good" there, but it should still easily wind up being the Match of the Evening and a pretty good match when all is said and done. At least we'll have that stare down. That beautiful, glorious stare down.
Winner: There are two things for UG and Terrible to win; the stare down and the match. Thus I'm going to go 50/50 on this one. UG will walk away winner of the stare down but, because there are no titles on the line, Terrible will walk away with the win after nailing the UG with the Styles Clash in the third fall. It'll be the greatest upset since…well actually since Flyer pinned the UG just a few weeks ago. Dammit, can't even use that joke now!
That's game sports fans. I'll see you tomorrow for the review of this show and a preview of the Tuesday show. Fun times. Till then, one last great stare down for the road.
Please change disks to continue…