It has been two days sports fans and like the rest of you, I'm still buzzing over the fact that LA Park is back in CMLL and probably/definitely/maybe wrestling Rush in the main event of the 85th Aniversario this fall. So it comes with a heavy heart that I announce that things must go back to normal, at least for a few days. LA Park vs. Rush will pick back up on Friday but barring CMLL getting really ambitious you will not see Park on tomorrow's Arena Puebla show. What a shame because, while it's not as bad as last week, Puebla looks to continue its trend of producing mediocre shows. You know how it goes though; a show is a show and a preview must be done. So let's get to it and try to have as much fun as possible.
Astro, Asturiano, Black Tiger vs. King Roker, Policeman, Sombra Diabólika  
What to Expect: It's as though CMLL filled out the beginning of a good match and then forgot the idea they had and went with any name they could find. Like seriously; what the hell is a King Roker? Is Al Roker turning to lucha libre or something? Yes I know that joke was lame but come on; you cannot expect me to see a luchadore named King Roker and then not make an Al Roker crack. That be like Roker not laughing at Chris Rock reading his mind about how he wished he could say [redacted] Matt Lauer. Something we all wish we could say by the way. Holy shit I got sidetracked! Anyways…this match will not be very good. I mean unless King Roker has got the goods, which he may have for all I know. Barring that this will fall on Astro and Asturiano to get the most out of three mediocre rudos. They're both very good; I don't know if they're that good, especially with Black Tiger of all people as a partner. So I wouldn't expect much from this one. At least Black Tiger's involvement allows me to use some lines from this song I'm writing that I totally didn't rip off from Team America: World Police. I need you like Black Tiger needs wrestling school…HE WAS TERRIBLE IN THAT MATCH!
Winners: When in doubt go with the rudos. They take it in three falls.
Arkalis, Magia Blanca, Rey Samuray vs. Fuerza Chicana, Rey Apocalipsis, Sangre Azteca
What to Expect: Once more (you open the door?) CMLL was on the right track and then just skidded right off the slope, just like I do in the snowboarding level in Sonic Adventure. The good news is this technico team isn't just good, it's really good; far better than what Asturiano and Astro bring in the first match. Magia Blanca just had the best performance of his career a few weeks ago (and was good before that anyway), Rey Samuray never met a match where he didn't try something awesome and Arkalis…is not quite as good as those guys but he tries really hard to be! So really it doesn't matter that the two best rudos are Rey Apocalipsis and the remains of Sangre Azteca's dignity. The technicos are good enough that they can make this match worthwhile and you just know that Samuray is going for that Brillo 450 again. And you're not going to want to miss it when he finally nails that move flush.
Winners: Against my better judgment I'm going with the technicos. They take it in three falls.
Blue Panther Jr., Fuego, The Panther vs. El Malayo, Misterioso Jr., Sagrado
What to Expect: I can already sense this is going to be a situation where CMLL winds up one guy replacing Malayo from having a good match. Sorry Malayo; you may try hard and you're definitely a guy who can be trusted to work two matches in one night, but you also came out of a Lightning Match with Pegasso looking like the lesser talent. And that was Pegasso! He's the lucha equivalent of Nathan Fillion wasting his charisma and charm on a silly ABC cop show, which oh by the way is totally a thing!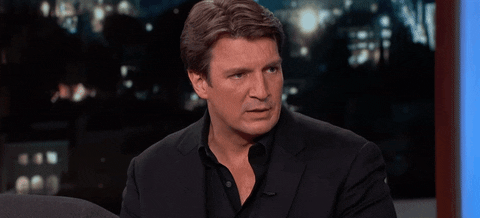 Despite everything I just said this match actually looks pretty decent compared to what we've gotten from Puebla the last two weeks and probably will be the best match of the show. Sure it's not going to feature the same effort as you'd get on other shows and my Grodd you know its slim pickings when this is the best you're going to get. But even on autopilot the Panthers are fun and who knows; maybe this will be the one time everyone decides to LOL I COULDN'T FINISH THAT WITH A STRAIGHT FACE! Yeah this will be fine, but nothing out of this world.
Winners: The rudos, all day every day. They take it in three falls.
Cuatrero, Forastero, Sansón vs. Ephesto, Luciferno, Mephisto
What to Expect: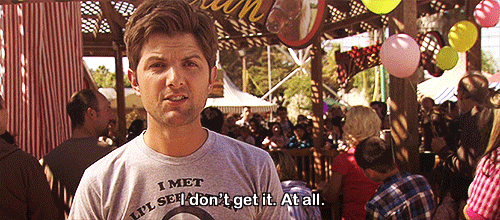 Seriously I don't get it. Well I do in the fact that this is two of CMLL's top rudo stables and in theory it should be an interesting matchup. And yet it's not. Not only have the previous matches between these two teams been underwhelming to some but…aren't they pretty much the same? I know Cuatrero, Forastero and Sansón are really good all around talents but at the end of the day they're best known for being really solid basing rudos. In other words the exact same thing their opponents are known for, minus the solid part. You can work around the styles clash and still have a great match as the OGT's and Poder del Norte showed in AAA this past Friday, but that was AAA. CMLL doesn't do that sort of booking AAA did and I'm pretty sure the Infiernos wouldn't be capable of pulling it off anyway outside of Mephisto. As much I find this match to be weird, somewhat interesting and very much something that will probably not be as good as some people hope. Throw in the Puebla factor and I feel even more strongly about that belief.
Winners: There could always be a set up here for a Mexican National Trios Championship Match next week but considering how something appears to be brewing in the main event, I don't see it. Thus the NGD will take this one in three falls, with Forastero summing it all up with his running springboard dropkick from the ramp.
Bestia del Ring, Rush, Terrible vs. Kráneo, Rey Bucanero, Último Guerrero
What to Expect: The best thing about this match is the possibility that LA Park will run out here like he did in Arena Mexico on Friday to continue his issues with Rush. Let's throw some cold water on that one sports fans; the chances of LA Park being on this show are the same as me being the fourth member of Los Ingobernables. He's not showing up in Puebla (at least not yet) which means you can look forward to this being the typical Los Ingobernables beat down that's leading to a match between Rush and Kráneo. Yawn. Look at it this way sports fans; this is all just a detour for Rush and the rest of us before Friday, when we get LA Park back, a further glimpse at the possible Aniversario main event and the chance to hear LA Park and Rush shit talk each other in a way that could get one (or both) of them fired. Who am I kidding…Rush is never getting fired!
Winners: The somewhat technico team of Kráneo, Rey Rey Buc and the UG take it in two falls after Rush fouls Kráneo for what I believe will be the 9,000th consecutive week. Why? Two reasons; CMLL Puebla bookers can't think straight and because when Rush does it next week he can officially go full Vegeta and say it's over 9,000. Riveting stuff. Maybe we can convince LA Park to go to Arena Puebla?
That's game sports fans. I'll be back tomorrow to preview the Tuesday show and review this one. Till then, here's LA Park throwing a box at Rush.
Please change disks to continue…