It's not even noon time yet and what a day it's been sports fans! I'm of course talking about Psycho Clown, master and ruler of AAA, getting booked for Impact's TV tapings in Mexico this weekend. Well that and the first night of CMLL's FantasticaMania tour with New Japan. The two promotions kicked off their annual pilgrimage this morning in Osaka and it was a noteworthy show, if not in the traditional sense. The big singles matches will be occurring towards the end of the tour so there was no standout singles match from this morning's show. Despite that it was still interesting, with fans getting their first look at Atlantis Jr., Carístico making his first New Japan appearance in nearly a decade, Terrible appearing with Los Ingobernables de Japon for the first time; you get the picture. So while not a lot happened, a lot still happened and the match quality was decent enough to still make this a fun show. But don't just take my word for it…actually yes; take my word for it because I'm the one who wrote this review! It's starting as soon as the Moses picture appears.
Gedo, Taiji Ishimori, Templario defeated Audaz, Ryusuke Taguchi, Tiger Mask IV
Look at New Japan starting out FantasticaMania with an opener right out of a CMLL Super Viernes episode! You gotta love New Japan going for complete authenticity. Of course this had potential to be more than just your garden variety CMLL opener if the match hadn't spent so much time allowing Gedo and Tiger Mask to do nothing. They pretty much had the first third of the match, did absolutely squat and then proceeded to do squat the rest of the way as well while the match never quite got out of its disjointed state. There were a few good sequences between Ishimori and Taguchi (a good thing cause they're fighting for the Junior Heavyweight title at New Beginning) and Audaz and Templario made the most of their minutes, particularly Audaz who had an outstanding out of nowhere dive earlier in the match. Silly me though, it felt like those two should've gotten more than just a minute and a half sequence to end the match with some beat down spots thrown in. Alas. I guess Templario can at least say he won his first New Japan match though. Can Kazuchika Okada say that? No. Granted that's because he was a Young Boy and they never win BUT STILL!
Forastero, Taichi, Yoshinobu Kanemaru defeated Flyer, Jushin Thunder Liger, Titán
This was exactly like the first match…if the first match had been good and one of those six had walked out like Forastero, who was the happiest I've seen a person since Peter Griffin did that celebration while a member of the Patriots. That would've been the funniest thing about this match if I hadn't remembered that Taichi had once lost his hair in CMLL to Máximo many moons ago.
But yeah, this match was WAY better than the first one. It was still a ways from being great and it naturally featured a prolong rudo beat down because of course it did. But overall everything was running smoothly, the luchadores seemed to get more time and most importantly everyone was energized. This wasn't just Audaz and Templario trying; all six guys were giving a good effort and everyone seemed to gel. Forastero and Titán looked really good together in the final third of the match and, much to my delight (and relief) Flyer was really good with Kanemaru, busting out a nice moonsault and just looking really fast and smooth. This was a good performance for him to start out with and hopefully will build confidence for a guy some thought shouldn't have been on this trip. He sure looked like he did in this first match at least. Good stuff.
Okumura & Sansón defeated Atlantis & Atlantis Jr.
This was Atlantis Jr.'s official coming out party, at least under that gimmick (he's worked under the name Tiburon for the past year). What do you need to know sports fans? First, he looks so much like Atlantis Sr. did when he was younger it's not even funny. I'm not entirely convinced there isn't some time travel shit going on here and Atlantis has just found a way to get his younger self into the 21st Century. Second, the kid did more in the ten minutes he got in this match than Retro and Sangre Imperial have done in their entire careers.
Now let's not get too far ahead of ourselves. Atlantis Jr. still has a lot of work to do in order to be great and he was helped greatly by working with Sansón most of this match, easily the best guy to work with for someone new. But when this match was over my first thought was that the kid has IT. Not only does he look the part (he's very tall in addition to being a carbon copy of his father) but his athleticism is surprisingly really good, and he had no problem doing tricky headscissors and a couple of dives throughout this match. He also brought great energy and great confidence to the match; this was a kid who wrestled like he was supposed to be there, something you don't see from that many CMLL trainees these days (unless they're Audaz. Can't forget Audaz). Again he still needs work to become great but I'm feeling very good about his chances coming out of this match. He and Sansón were very much the standouts and I thought did a great job getting Okumura and Atlantis engaged; Atlantis even hit a couple of dives! When's the last time you saw that? I'm not sure I'd call this a good match in the traditional sense but boy did it make me feel good about the future. CMLL definitely have something with Atlantis Jr. I'm not sure we'll know just how much they have right now till he faces Okumura in a few days but they have something. Considering how much value the Atlantis name and mask has, that's a great thing.
Cuatrero, Gran Guerrero, Último Guerrero defeated Ángel de Oro, Dragón Lee, Mistico
Man, New Japan really did go for the authentic CMLL experience with this show didn't they? They started slow, built things up and then by this match things were just nuts. I did not expect these six to go as crazy as they did but boy did they ever! It wasn't always for the best, particularly for Mistico when his rana off the top and to the floor on the UG didn't go as well as it always went (let's just say it was like one of those Hijo de LA Park rana's where he landed on his neck). But overall this was exactly what you'd want from these six; the pace was great, the technicos were really exciting (especially Dragón Lee), the rudos based great and in the end poor Ángel de Oro continued his streak of getting his submission on Cuatrero, losing it and then losing the match. What more could you ask for than that?
Carístico, Cavernario, Namajuge defeated KUSHIDA, Soberano Jr., Volador Jr.
This was a slightly lesser version than the previous match, which is good because the previous match was really good! The only difference here was that things weren't as smooth but otherwise it was a lot of fun, though it was always going to be to some extent thanks to the return of Namajuge. Was it just me or did he give off a Desperado vibe? Probably just me! In any event he was very solid, KUSHIDA was really good and both the Soberano/Cavernario and Volador/Carístico pairings came off very strongly, a good sign for both upcoming singles matches. I'll be honest though; bigger than this match was Carístico's presence. He's worked a couple of All Japan tours since returning to Mexico but this was his first appearance for New Japan since he left CMLL in 2011 to light his career on fire in WWE. I don't know if anyone ever thought he'd get back to New Japan or to the level of skill he's at right now…and yet here we are. Well done Carístico. The redemption story continues.
BUSHI, Shingo Takagi, Terrible, Tetsuya Naito defeated Fujin, Raijin, Satoshi Kojima, Toa Henare
My Grodd; WE FOUND FUJIN AND RAIJIN! It's been like two, maybe three years now since I last saw those two in Arena Mexico. What the hell happened to them after that? And why the hell do they wrestle like Roppongi 3K? ARE THEY ACTUALLY ROPPONGI 3K? You know, that would actually make sense. Have you ever seen the four of them in the same place at the same time?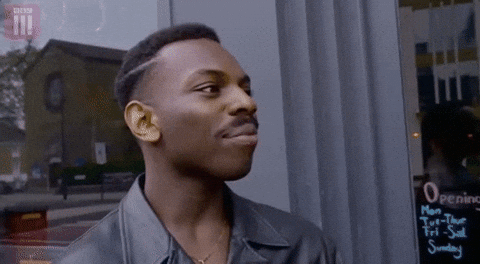 All kidding aside, this was a solid exhibition if nowhere near some of the other matches. The main goal here seemed to be establishing Terrible both as a member of LIJ (remember, Terrible's main New Japan experience before this was as a member of Bullet Club) and as a credible opponent for Kojima (who he's facing later in the tour). Overall I thought that was a success; Terrible looked really good, he clicked instantly with BUSHI, Shingo and Naito and he had no trouble adapting to the environment. I can actually see his match with Kojima being better than the one Rush had last year, if only because Terrible works a style that meshes better in Japan than Rush's. Other than that though the match didn't have as much juice as you'd expect. Everyone was fine, but you'll see world class guys like Shingo and Naito in better matches this year and likely on this tour. It worked to establish Terrible and wasn't close to bad, but it never got past fine.
There you have it sports fans. I'll see you tonight to shit on that terrible CMLL Super Viernes show. TILL THEN!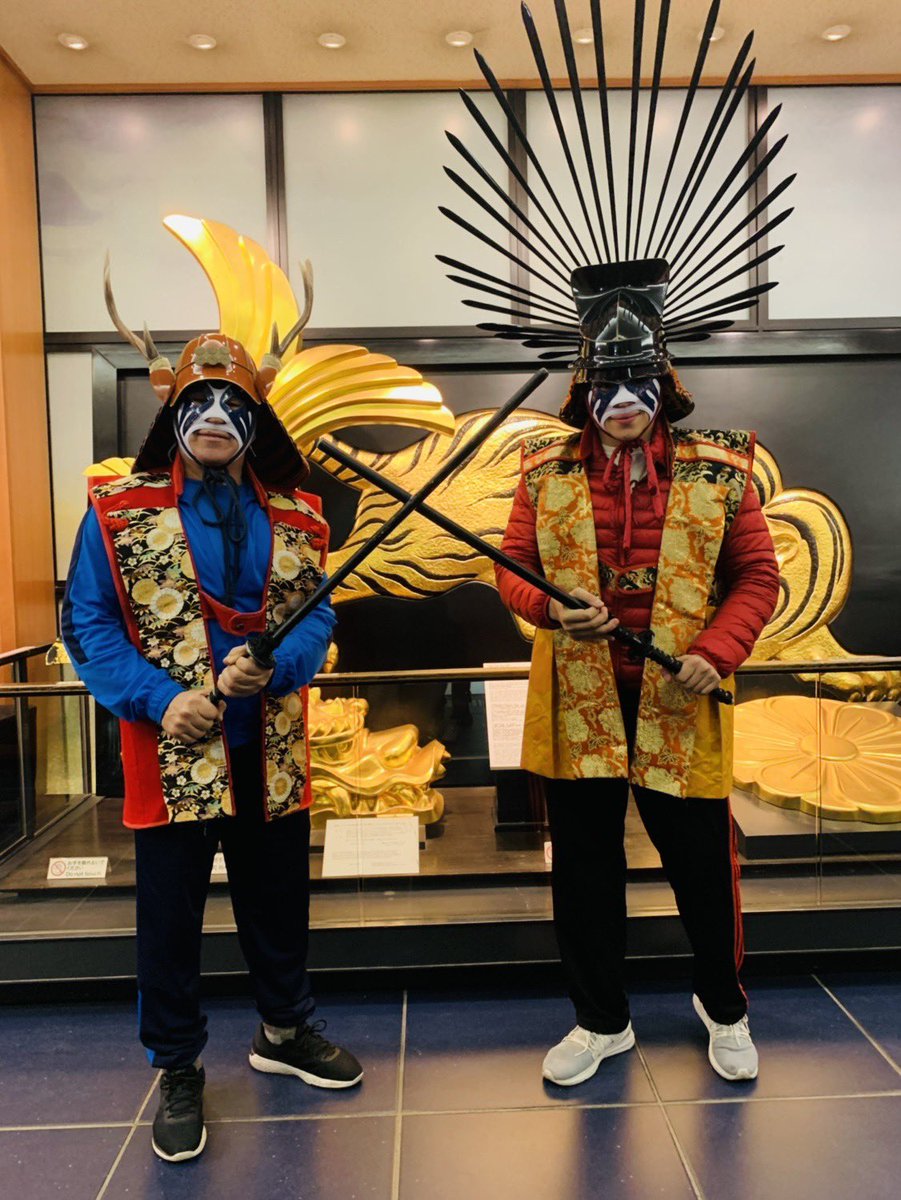 Please change disks to continue…