And now…the end is here…and so we face…the final curtain. You're damn right I was just quoting Dragon Ball Z Abridged Cell quoting Frank Sinatra's "My Way"; what else could it be?! And what could be a more fitting way to start the final review of CMLL/New Japan's 2019 FantasticaMania tour. The final Korakuen Hall show is in the books and that means it's time for the CMLL roster to fly on home, no matter how much Cavernario wants to stay. There's been a lot of fun (and a lot of duds) from this tour and luckily the last show made sure we went out on a high note. There was not a bad match to be found sports fans (though there was one boring one) and the tour would conclude with its best match, a barn burning thriller between Carístico and Volador Jr. All in all, FantasticaMania ended exactly as it should've. And now it's time to say good bye. TO THE REVIEW MOBILE!
Cavernario & Templario defeated Audaz & Flyer  
Let the record show that anyone who argues for any other match, save this one, being the best opener on the FantasticaMania tour is either blind, one of those referees from the Saints-Rams game yesterday or Sandra Bullock in Bird Box. No I'm not going to post that damn picture of her with the blindfold now. This is Lucha Central; not Give Me Street Cred USA.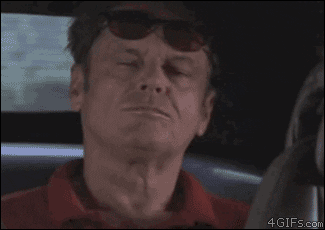 Back to the match. As I was saying, this was easily the best opener on the tour by a mile and a half. It kind of had to be considering it featured three top level luchadores and one really good one when he's got his head right (Flyer) but it was even better than expected. Part of that was New Japan actually giving these guys around ten minutes to work with, part of it is because all four guys each got a great dive in and part of it was because these two teams were surprisingly very strong together. Cavernario and Templario especially looked like they could be a strong tag team, showing off great chemistry during their beat down sequences. In the end it was exactly the kind of match New Japan should've been doing for these openers all the way through and exactly the type of match these four guys needed. For Flyer and Templario it was a strong close to a mixed bag of a tour. For Audaz and especially Cavernario, it was the icing on the cake for arguably the two best performers (along with Soberano) of FantasticaMania's run.
Atlantis Jr. defeated Okumura
I'm glad we got this match sports fans, mainly because it gave us a true glimpse of what we have in Atlantis Jr. in a way his previous trios matches didn't. He was given every opportunity to shine in this match, taking more than 50% of the match while Okumura got the rare move in here or there. What we saw was a kid who is capable of some really cool stuff (how about those suicide dives to start the match?!), has loads of potential and still has quite a ways to go as his struggles putting on La Atlantida showed. At least with his father it's clear that age and injury have prevented him from being able to properly use that move; Atlantis Jr. has none of those problems so him taking three tries to fully get it on shows there is work to be done. It probably wouldn't hurt him to expand his move set eventually too, though that should come with time. I don't want to be too harsh on young Atlantis cause it's clear he has a ton of tools and what he does well he does very well, a good sign at this stage of the game. The nice thing about this match, a solid if unmemorable affair if you take away Atlantis Jr.'s participation, is that it showed that while also making it clear that it will take time before we see what the young man is truly capable of.
BUSHI, Shingo Takagi, Terrible, Tetsuya Naito defeated Satoshi Kojima, SHO, Toa Henare, YOH
Hey look guys; Roppongi 3K returned to replace Fujin and Raijin! And with that I'm officially sick of making that "THEY'RE THE SAME GUYS!" joke, which puts it right behind LIJ multi-man matches as things I don't want to see for a long while. As someone who watches New Japan for fun I've always enjoyed these LIJ multi-mans, but only because they happen every once in awhile. On this tour we legitimately got the same match over and over and over and over again, to the point it was tough to care. This match was no different and by the end of it I think New Japan may have been in the same boat as the rest of us, seeing as they ended this match with Taichi, Yoshinobu Kanemaru and Desperado (another guy who totally hasn't been on this tour the whole time) running down to put Naito, Shingo, BUSHI and everyone else out of their misery.  Besides that, my main takeaway is how badly I feel for Terrible. The dude worked his ass off the whole tour and is an honest to Grodd really good worker back in Mexico. You wouldn't know it at all from this tour because, despite his efforts, he was put in situations where he had little chance to succeed and even less a chance to get over. That he got some reactions at all and got as much out of a match with Kojima that he did is kind of miraculous. It's just a shame; there were far better ways to use him and New Japan never seemed to figure it out.
Mexican National Trios Championship Match
Cuatrero, Forastero, Sansón (c) defeated Ángel de Oro, Atlantis, Titán
Poor Ángel de Oro; it wasn't even 24 hours ago that the man finally got over the hump and defeated Cuatrero in a match. Then this trios titles match comes along and it's immediately back to the lunch of losers for Oro. And as Team Rocket will tell you, victory tastes a lot better, amirite guys?!
At least he went out with another great performance I suppose. This was better than I think most expected, though why anyone didn't expect this to be great is beyond me. Yes Atlantis was involved here but if there's one thing I've learned while watching lucha libre it's that you never, EVER count Atlantis out, especially when he's in there with three guys he works well with. His effort the entire tour showed he'd be game for a big match and he was, working well within his limitations and never slowing the match down. Once that happened all the other five guys needed to do was put in their usual effort and they did; Oro was tremendous, Titán continued his three day hot streak and the Dinamitas were exceptional. You knew they would be with how great Cuatrero and Sansón have been but Forastero was somewhat a question mark given his lack of top notch performances thus far. Not this morning; this was easily Forastero's best work of the tour and you can tell there's a little extra oomph in him when he's with his cousins. Let's hope it keeps up back home. This was a lot of fun and yet another strong defense for the Dinamitas.
Gran Guerrero, Namajague, Último Guerrero defeated Dragón Lee, Mistico, Soberano Jr.
So Soberano is still alive after that Guerrero Special right? Because holy shit; it looked like he took that move Kota Ibushi style. Far be it for me to only single out one spot in a match loaded with great ones but that Guerrero Special was something else. It's been awhile since the UG has broken that out anywhere (let alone this tour) and I guess he made the most of it huh? Hopefully Soberano is still alive so the UG doesn't at least have to explain to his teammate Euforia how he accidentally killed Big Euf's kid. That spot aside the match was superb, as you would think. Mistico continued to make his case for why he should just stay in Japan forever, Gran Guerrero was great (has there been anyone on this tour who's been better and gotten less notice for it than him?), Dragón Lee and Namajague showed why they need to have a big singles match soon and, other than the death defying spot, Soberano and the UG were Soberano and the UG. I liked that they were put together for once (the only other Soberano-UG encounter I can recall is the 2017 Gran Alternativa Final) and they meshed well, even if they did a lot more mat work than one would expect. The previous match had more meaning because the Mexican Trios Titles were on the line but this match was just a bit better due to the energy all six guys brought. Very good.
Dragon George & Sweet Gorilla Maruyama defeated Ginbae Mask & Gokiburi Mask
…you know I'm still not sure what happened here sports fans. I know Togi Makabe was Sweet Gorilla, I'm 99% sure Hiroshi Tanahashi and Ryusuke Taguchi were Ginbae Mask and Gokiburi Mask and I'm 100% Kazuchika Okada as Dragon George is the greatest thing I've ever seen in my life. That's an even better alter ego than Lil Kazu, AND I LOVED LIL KAZU! Beyond that the best I can put together is that this was all about some movie and for some reason a fly swatter was involved. I can't even remember the last time I saw one of those. In any event, this was wildly entertaining and would've been just because Okada wrestled under the name Dragon George. The man can win as many titles and headline as many Wrestle Kingdom's as he wants; nothing is beating Dragon George. He is the hero we deserve and need in these dark times.
Volador Jr. defeated Carístico
How about that sports fans; CMLL and New Japan really did save the best for last. There wasn't a bigger match booked for this tour than Volador vs. Carístico but there were still questions of just how good it would be. In the end it turned out to be the best match of the tour, barely eclipsing Soberano vs. Cavernario and in my opinion vastly bettering the three Arena Mexico matches they had at the end of 2017. I was a bit worried when they went dive crazy early that there would be little to do towards the end (or that the match would devolve into a "your move, my move" highlight reel) but it turned out to be just the energy boost the crowd needed to get invested and after that it was high drama. You're not going to see new moves from either Carístico or Volador at this stage but they're both such underrated storytellers that it doesn't really matter as long as they nail everything smoothly. They were even smoother than their usual high standards and the one new wrinkle they threw in (the La Mistica escape spot) was world class spot, especially since Carístico had been finishing everyone off instantly with it all tour. From there the Korakuen Hall crowd took care of the rest and this turned into one hell of a main event.
Now on the surface this match would normally be no different than many of the great matches we've seen on FantasticaMania over the years. At least to me, this one felt bigger because of Carístico. It's no coincidence the post match festivities (the promo, the group picture, everyone saying goodbye) was dominated by him, and it wasn't just because it was the spotlight that Carístico craves. No this was bigger because it was yet another step, maybe even the final one, in his redemption. Whatever you think of Carístico, the performer or the dude, there's little doubt that he was once one of the biggest stars in wrestling. Not just lucha; wrestling. And in one swift move he lost it all by going to WWE and becoming a punch line; to this day there are many people who will only remember him as Sin "Botch" Cara and not the guy who revitalized CMLL business. It's been a long road, with a weird stop in AAA along the way and a long climb back up the CMLL hierarchy over the past few years. And yet this morning there was Carístico on my screen, having an outstanding match in the main event of a New Japan show (in the famous Korakuen Hall no less), just a little more than three weeks removed from selling out Arena Mexico once again with Penta Zero M. When I was watching him fall flat on his face in WWE I never thought it was possible that he'd come even close to the guy he used to be. And now look at him. I know he doesn't need me or anyone else to say this (knowing Carístico's ego/confidence he's probably believed he was great all along) but I felt like it needed to be said. What a match; what a comeback; what a way to close out FantasticaMania 2019.
And that concludes the tour sports fans. Hope you had fun watching these shows, reading these reviews and getting as little sleep as possible. Let's do it all again next year, hopefully with fewer meaningless LIJ matches. I'm going to take a few days off from doing reviews and results (not that anyone follows the Monday or Tuesday CMLL shows sadly) but I'll be back by Thursday to not only give out my personal awards for this FantasticaMania tour but to preview Friday's CMLL Super Viernes. TILL THEN!