IT IS HAPPENING AGAIN! IT IS HAPPENING AGAIN! After a year full of a few ups, plenty of downs and a whole lot of me questioning why I watch their product, CMLL became must see TV yet again tonight with the Juicio Final. It was a unique card, with seven total matches (one more than usual) and four matches with a lot of stakes. Turns out that was a great thing as it pulled in a huge crowd that was hot for most of the show and helped elevate the show. You know what else elevated the show; the matches. With the exception of the second match and maybe the main event (though it did what needed to be done) every match met or exceeded expectations, and two of the big matches delivered in ways some of us couldn't have foreseen. This was a terrific show sports fans and easily the most fun I've had watching CMLL this year. Thus it'll be the most fun I have reviewing CMLL this year (to this point at least) as well. Let's get started.
Black Panther, Blue Panther Jr., Rey Cometa defeated Disturbio, Kawato San, Misterioso Jr. two falls to one
I'm going to be honest sports fans; I am speechless over this match. Somehow, someway CMLL laid this out exactly as they should've, all six guys tried hard, all six guys wrestled a smooth match and as a result this was arguably one of the better CMLL openers this year. If I hadn't seen it with my own eyes I don't think I would've believed it!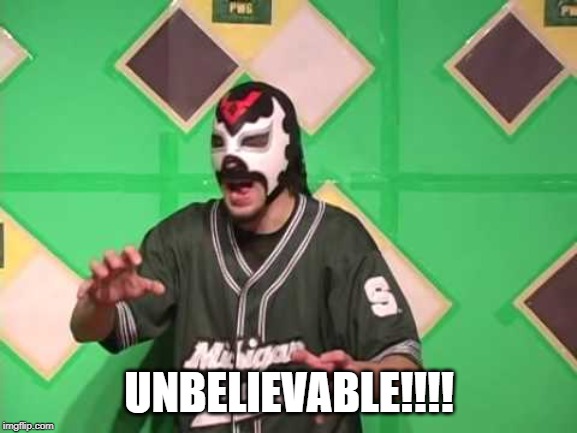 I cannot praise this match enough sports fans. Like I said; CMLL laid it out perfectly. The pace was nonstop action from start to finish, with all six luchadores going 100 miles per hour until CMLL wisely wrapped it up in two falls instead of letting the match overstay its welcome. It may have fallen apart if any of the luchadores had a bad night but luckily none of them did. All three technicos were terrific, with Blue Panther Jr. kicking the match into high gear with a great pounce of Kawato, Black Panther doing his usual solid work and Cometa just flying everywhere and anywhere. On the rudo side Disturbio was energetic, Misterioso Jr. knew well enough to get out of the way and, most surprisingly, Kawato came from out of nowhere to deliver his best CMLL performance. He was smooth, he was active and he was actually doing cool stuff, like his tope over the turnbuckle. Maybe it was the big show, maybe it was the obvious match they're setting up between him and Black Panther (he pulled Panther's mask off to end the match); whatever it was CMLL needs to bottle it up and unleash it for Kawato matches from now on. What more can I say? Between the nonstop pace, the stage dives, the other great moves and the overall strong performances, this was exactly what an opener to a big show should be.
Ángel de Oro, Niebla Roja, Soberano Jr. defeated Ephesto, Luciferno, Mephisto two falls to one
This match was flatter than a week old Sunkist sports fans. It was the exact opposite of the opener and suffered exactly for it. The pace was initially quite good and then slowed to a crawl as the rudos took control in the third fall and never picked up. There was at least four or five roll up sequences in the third fall, several of which had timing so bad I thought I was watching Warrior vs. Hogan. Most importantly there was no excitement after a certain point. The technicos got a few dives in there (including a nice triple dive at the end of fall two) but after that were cold until the final sequence. The most exciting thing between those moments was a Luciferno Canadian Destroyer on Soberano, which of course will get scorn because it's a Canadian Destroyer. That was ultimately the least of the issues, with the biggest being that it's crystal clear that Los Hijos del Infiernos just aren't any good anymore as a unit. They looked slow, they looked bored, they had nothing to offer that wasn't middling; why the Dinamitas weren't in their place I'll never know. A complete and utter disappointment of a match.
Career vs. Career Match
Virus defeated Metálico
There will come a time towards the end of the year where I look back on all the great matches, see Virus vs. Metálico listed and wonder what the hell I was thinking. Then I'll take a moment to think about it remember "oh yeah…this was epic." And it was sports fans. It was epic and then some.
I know this will probably come across as blasphemous but as I was watching this match the thing that kept popping into my head was "this is CMLL's Cody vs. Dustin Rhodes." The emotion for this was off the charts, both because the fans bought into this stipulation and because Metálico and Virus left EVERYTHING out there. There were a few moments I thought maybe they left too much, but just when it looked like the match was going too long the two found a way to gain the momentum back. It was tremendous. We knew Virus had this in him and he was easily the star of this match, reaching his apex with a terrific old school performance. But Metálico…my goodness! I knew he had more in him than he was letting on, but years of terrible performances in the lower card had me wondering if he could deliver even with a high effort performance. He did and then some. If you're going to go out you may as well go out with a bang and Metálico went out firing every bullet. If there's a greater performance of his out there than this one I'd like to see it, because I don't see how it's possible. What a match sports fans. If you want an example of two guys leaving it all out there and delivering an emotionally moving performance (complete with an emotional post match as well) this is well worth your time. Amazingly one of the best CMLL matches I've seen this year.
Hair vs. Hair Match
Amapola defeated Kaho Kobayashi two falls to one
I'll be honest sports fans; after the last match I thought this bout was dead in the water. How on earth could Amapola and Kaho Kobayashi follow the epic Virus and Metálico just put on? As it turns out they could follow it pretty damn well, as this match turned out to be Scream 2 to the previous match's Scream.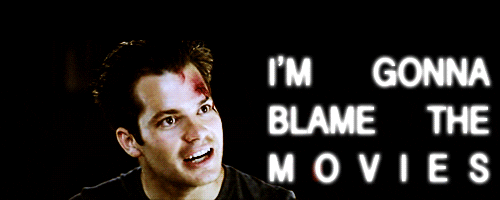 The key to this match's success; pace. Amapola and Kaho both came out of the gates lightning fast, keeping the first two falls moving and quick. It was a nice change of pace to Virus and Metálico's slower style and gave the fans a little something different before these two got to the third fall. And boy did they nail the third fall. We got big moves, big dives, some terrific near falls and a crowd that once again bought the seriousness of the situation. We also got some more great performances. Amapola successfully turned back the clock, delivering her best performance in eons and looking every bit like the world class performer she used to be. And Kaho, who is always good, had her best CMLL performance to date, both with her livewire act during the match and her post match performance as she got her hair cut. The image of her sitting stoically in the center of the ring as her hair was cut was an amazing image and will linger long after this show has passed. I'll have to go back and watch Zeuxis vs. Princesa Sugehit one of these days but at worse this match was in the same ballpark as it and may have even been better. Whatever the case, it will surely go down as the best luchadoras match in CMLL this year. A very good, borderline great match.
.
CMLL World Tag Team Championship Match
Euforia & Gran Guerrero defeated Diamante Azul & Valiente two falls to one
The good times couldn't last forever. After being so active in the last few matches, the Arena Mexico crowd cooled off for this tag title bout and as a result brought things down a peg. Well that and the fact that Diamante Azul seemed to be sulking most of the match because he was losing the belts (maybe he should've shown up a bit more so he could've kept them?). That said I still thought this match was relatively solid overall. Azul was sulking but didn't screw anything up to the extent he can, while Valiente did everything but break out the Valiente Special. In the end the MVP's were our new (and very deserving) CMLL World Tag Team Champions, who delivered more of the double teams we know and love them for while basing very well for Azul and Valiente's occasional dives. Frankly I'd argue the most important thing here was less the match quality and more that Big Euf and Guerrero won. It was very clear the tag titles were going nowhere with Azul and Valiente, whereas with Euforia and Guerrero holding them CMLL has now opened themselves up to many potential great title defenses. For that alone the match was a success. Compared to the other matches on this show though, this bout was ultimately more of a solid cool down than anything substantial.
Carístico, Mistico, Volador Jr. defeated Cavernario, Mr. Niebla, Negro Casas two falls to one
Finally; a match that went exactly as we all expected! That's not a bad thing sports fans. These six kept it short, kept it fast and ultimately kept it fun, if a notch below the matches we got earlier. Perhaps the most important thing this match accomplished was getting the crowd back into things after the cool down that was the tag title match. They were a little slow at first but by the time Negro Casas started the third fall with Volador everyone in Arena Mexico was buzzing again. And that's about it. You'll see better, longer matches on this show but for the time this got these six kept it fun, kept it fleet and ultimately did exactly what they needed to do.
Hair vs. Hair Match
Último Guerrero defeated Máscara Año 2000 two falls to one
On a night full of things you needed to see to believe, CMLL saved the best for last; I'm of course talking about Disturbio, MVP of this main event. Despite having more family members than he can count to choose from, Máscara Año 2000 chose Disturbio as his second for this match. As the Grail Knight would say, he chose…wisely. Not only did Disturbio help him win a fall and save his bacon in fall three, but he put on a Negro Casas style second performance, showing great emotion, incredible investment and then topped it all off with a great brawl with Gran Guerrero (the UG's second) on the floor. This was the rare second performance that helped elevate a match and between this and his performance in the opener I thought Disturbio deserved some love. In the words of Jon Moxley imitating Vince McMahon, Disturbio's performance tonight was…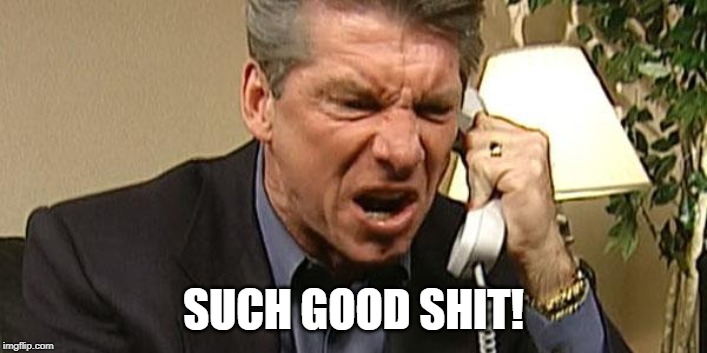 It's a good thing this match had Disturbio because it was very little else. Then again that wasn't entirely a bad thing as, like most expected, Máscara Año 2000 had very little to give. He tried and wasn't terrible, but there was only so far he could go and only so far the UG could take him in this match. Thus they went with a mix of simple wrestling and a whole lot bells and whistles, first with Disturbio's involvement and then with a scene that saw five Dinamitas (Cuatrero, El Hijo del Máscara Año 2000, Forastero, Sansón and Universo 2000 Jr.) run out to distract UG and referee Edgar Noriega. Naturally it backfired and UG got the win anyway by blocking a MA2K foul and rolling him up for the pin, which then led to a pretty cool bit of chaos from the Dinamitas before they were dragged to the back. All things considered I have no issue with that. Would I have preferred a better match in this situation? Yes. Would I have preferred something that would've been a better use of Último Guerrero's time? Absolutely. But even in this hopeless situation the UG still did everything he could to make this work and CMLL did all they could to make this bearable. More often than not I think they succeeded. It wasn't a main event worthy of this show, but in the end this match did little sully what had otherwise been an outstanding effort by CMLL. From that standpoint, it was more than enough.
There you have it sports fans. I'm off to celebrate having fun watching CMLL again. Till next time!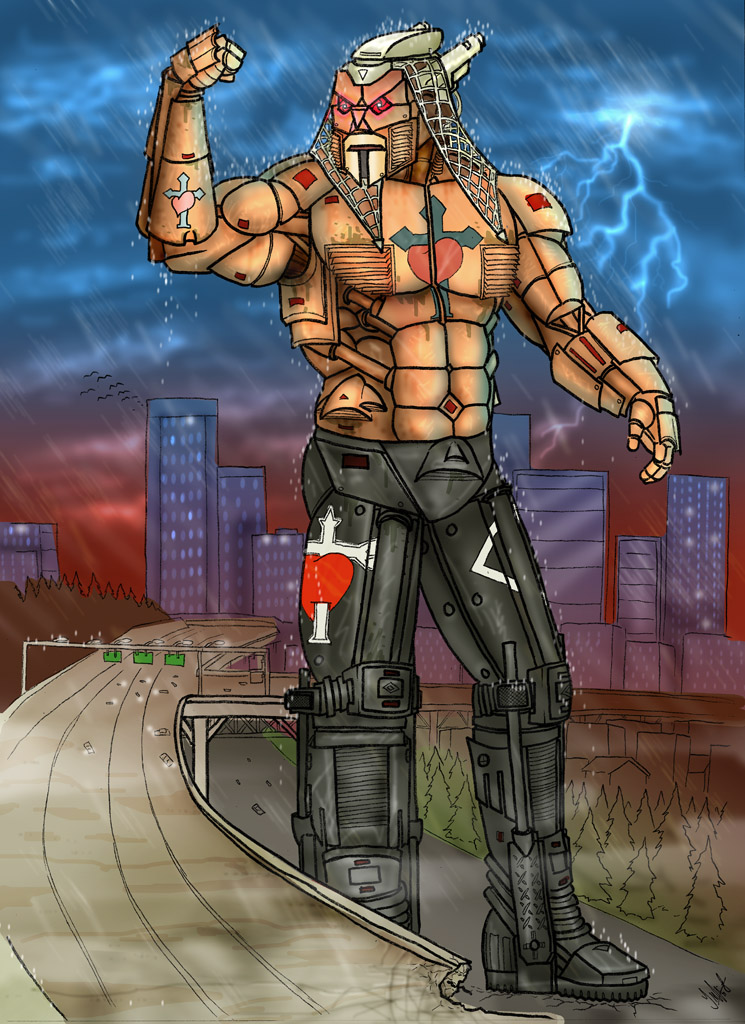 Please change disks to continue…