You'll have to forgive me sports fans; I would've had this preview done earlier but I got caught up watching Teddy Hart wipe Marko Stunt off the face of the earth with the greatest Canadian Destroyer EVER on loop over and over again. You'll see what I mean in a few weeks when it airs on MLW! In any event I've stopped that long enough to bring you this preview for a big CMLL show tomorrow; the International Grand Prix. Yes CMLL has brought back one of their biggest and most successful events and the main event once again looks to be a sure fire hit. The rest of the show…well LA Park is there and there's a Lightning Match with potential, but nothing appears to stand out like the main event will. That's okay because this main event should be special. But we'll get more into that in a bit. For now we start at the beginning, which features one of the most curious decisions CMLL has made all year. And this is the promotion that thought LA Park vs. Rush wasn't as good an idea as a tag match for the Aniversario main event.
Hijo del Signo, Robin, Yago vs. Akuma, Camorra, Star Jr.
What to Expect: Let me say what you're all thinking; umm…what? I expect we will never learn why CMLL decided to put Camorra, a guy who can't even get booked regularly for an opening match on the Tuesday show no less, in this match but here he is and oh boy is that not a good thing. Can you imagine if they give him and Hijo del Signo sequences together?! Lucha libre may cease to exist if that atrocity occurs. It's a shame CMLL couldn't pick someone better than Camorra because even with Signo this match could've been something; that's how good Robin, Yago, Akuma and especially Star Jr. are. Hell it's a shame CMLL didn't just ditch both guys and let Robin/Star Jr. vs. Akuma/Yago happen. That would've been a sleeper match of the night contender. Instead we'll now be stuck with a match where the few cool moments are overshadowed by Camorra's ineffectiveness and Signo doing one Canadian Destroyer too many.
Winners: This will end the way it has to end; with Signo, Robin and Yago winning in three falls after Signo hits Camorra with the worst Canadian Destroyer in history. You heard it here first.
Avispa Dorada, La Jarochita, Marcela vs. Dalys, Metálica, Reyna Isis
What to Expect: In CMLL's never ending quest to find a new hope for the luchadoras division, the spotlight now turns to Avispa Dorada. Who is she? According to luchablog, she's a wrestler from the Pacific Northwest who has primarily wrestled under the name La Avispa, though she's been training with CMLL for the past few months. Judging by her tweet last week she's also very excited to be in this match, which a) is great (we need more people excited to be in lucha matches) and b) is a reaction someone can only have who hasn't worked a match with Dalys yet. There's absolutely no way that statement will backfire on me.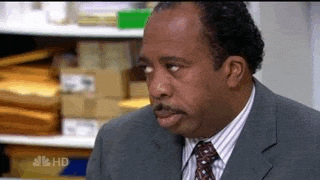 Whichever way you slice it, this will be Avispa's first CMLL match and it will come on a big stage. Will she do well? I hope so; as if I haven't made it clear already the luchadoras division needs all the help it can get and if Avispa can add anything that's a plus. That said I wouldn't get my hopes up here. A great performance the first time out is a lot to ask for and even if Avispa is really good she still has to work with Reyna Isis (who is improving but still iffy) and Dalys, who is undoubtedly going to get most of the shine in this match no matter if it's good for everyone or not. That's the biggest thing working against this match. Regardless of how Avispa does we know that Jarochita, Marcela and Metálica are more than likely going to bust their asses and try to give us something good. I just don't see it happening because Dalys and Dalys and only she can stand out in these matches.
Winners: With that in mind, I'm picking Dalys to win this match for her team. They take it in three falls and naturally she will beat Avispa to do so, despite it being her first time. Classic Dalys!
Lightning Match
Valiente vs. Gran Guerrero
What to Expect: The only concern I have for this match is whether or not CMLL is going to put up the Lightning Match graphics again. They didn't this past Monday, but that was in Puebla; we all know how that show lives in its own separate universe. Even if CMLL does bring the graphic back though I'm very excited for this. Gran Guerrero just had an outstanding match with Carístico this past Tuesday and Valiente is as good a big match wrestler as CMLL has. He's also going to have a lot more time to work with this week than he did last week with Felino, which should open the door for a Valiente Special or two. I never discount LA Park and son, but barring them creating another miracle this match should be the second best of the night and by a comfortable margin.
Winner: Too close to call, which means it's time for the Canadian Dollar! Heads Valiente, Moose Gran Guerrero…and its heads. Valiente takes it in about seven minutes, handing Guerrero his second singles loss of the week. Poor bastard.
Hijo de LA Park, LA Park, Mistico vs. Cavernario, Ciber the Main Man, The Chris
What to Expect: It has been a great year for LA Park and Hijo de LA Park sports fans. But for all the great matches and cool moments they've been involved in, they have yet to face a test quite like this match. Yes Cavernario will be there, but unfortunately he'll be partnered with the nearly immobile Ciber the Main Man and The Chris, the best member of The Cl4n and holy hell that just sums up The Cl4n doesn't it? Can LA Park and son pull it off? I mean…on the one hand I never doubt LA Park but this is a tall order. It will have to be his best performance of the year, along with Hijo de LA Park's best performance of the year AND Mistico's performance of the year to make this match good. That's a lot to ask from Hijo de Park (who has been really good this year) and the most inconsistent top star CMLL has. We'll see if they can do it, but I get the feeling this match will end up being a few cool sequences between Hijo de Park and Cavernario, one Mistico spot and a lot of LA Park desperately trying to brawl this match to the Promised Land. In other words, an okay match that would've been better if CMLL had just replaced Ciber with Rush, who I guess was too busy doing nothing to make this show.
Winners: By hook or crook it's going to Team Park. I say the Chairman picks up the victory in fall three by pinning Ciber after Mistico and Baby Park it a few dives to take out Cav and The Chris.
2018 CMLL International Grand Prix
Carístico, Cuatrero, Diamante Azul, Euforia, Hechicero, Sansón, Terrible, Último Guerrero, Volador Jr. vs. Dark Magic, David Finlay Jr., Flip Gordon, Gilbert El Boricua, Jay Briscoe, Mark Briscoe, Matt Taven, Michael Elgin, Okumura
What to Expect: Here it is sports fans; the biggest multi-man match CMLL will produce in 2018. For those who are watching for the first time on Honor Club or iPPV, this type of match is what we call a cibernetico (no relation to Ciber the Main Man). Basically it's a huge multi-man elimination match between two teams (ala Survivor Series) where the team with the last man (or men) standing wins. And that is the very simple explanation for the CMLL International Grand Prix!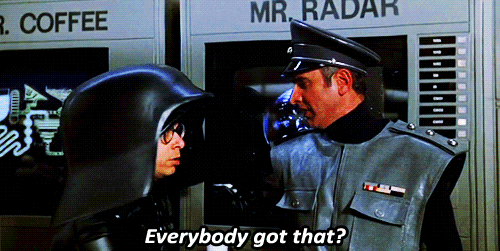 Oh I forgot to mention one thing; this match is almost ALWAYS high quality, a combination of the Arena Mexico crowd really getting into the Mexico vs. The World concept AND this match always featuring some of the best wrestlers CMLL can scrounge up. This year is no different; by my count the only weak performers in this match are maybe Diamante Azul and Okumura (who I would both argue are merely average, not bad). Everyone else is solid if unspectacular (the newcomer Dark Magic and David Finlay), really good (Gilbert "I Swear I'm Not Mil Muertes" El Boricua, Taven, Terrible, Carístico), exceptional (the Briscoes, Flip Gordon, Cuatrero, Elgin, Euforia, Sansón) or one of the best wrestlers alive (Volador, the UG and yes, future PWG star Hechicero). That's a great mix of talent and has been proven in the past even the weaker members of the teams generally end up over performing, if only because of the atmosphere, the match structure and the guys they get to work with. I would argue this year is even stronger than the last few years and has the extra wrinkle of featuring Volador and Taven on opposite sides only a few weeks after Taven screwed Volador over to cost Volador (and himself) their hair in the Aniversario main event. That will play a big part in this one sports fans and that's a good thing. In the end the only question is how long will this match go for and who will it come down to. I know the answer to the second question; I don't know the first. Either way this should easily be the best match on the show, one of the best matches CMLL produces this year and a match you don't want to miss.
Winner: First off, it's going to be Team Mexico that wins. One day the World will beat CMLL in one of these matches to drum up some heat for a program; it's just not going to be this year. So the only question is who the match comes down to. Elgin has been the finalist for Team World the last few years and would make sense again this time…except as previously mentioned, we're only a few weeks removed from Matt Taven screwing Volador over during the biggest CMLL show of the year. CMLL is weird and I suppose could always have these two eliminate each other, but I'm guessing this match is going to come down to those two to play off their heat. And that sports fans is how Volador will win the Grand Prix for Mexico for the second time in three years, getting his revenge on Taven by pinning him after a Top Rope Spanish Fly. Thank you and please drive home safe.
There you have it sports fans. We'll see you tomorrow for a live review of the Grand Prix, which will begin at around 9:30 on both Honor Club and iPPV. Don't miss it. TILL THEN!
Please change disks to continue…