Are you excited sports fans?! The CMLL International Grand Prix is just moments away and I am pumped. Granted I've had a few glasses of chocolate milk, some pizza pringles and I just got done watching LA Park vs. Pentagon Jr. from MLW (it was great and you should watch it!); how anyone couldn't be pumped after that is beyond me. Never the less it's an exciting time and it's about to get even more exciting because I'll once again be doing live coverage of this CMLL event. So let's not waste any time sports fans and get right into the action!
Akuma, Camorra, Star Jr. defeated Hijo del Signo, Robin, Yago two falls to none
What did we learn from this match sports fans? I'll tell you; when a guy like Camorra hasn't appeared on any show for a long time, it is without question for a good reason. Oh, we also remembered that Robin is really good. That's not easy considering he spends most of his time in hopeless situations. This was another one but boy did he step up, providing the best moments of this match save for a few Star Jr. moves. Any other match and this would've been the catalyst for a great match. Instead he was surrounded by an often let down Star Jr., a disappointing Akuma (I couldn't believe how out of position and off he was throughout this match), a nonexistent Yago and the Signo-Camorra combination. And yes, the latter is as bad as you could imagine. They were both trying too, which just makes it even sadder that they could bring absolutely nothing. At least they kept it short and Robin was involved to provide the thrills. On that front I guess this match was better than expected. Not by much though.
Avispa Dorada, La Jarochita, Marcela defeated Dalys, Metálica, Reyna Isis two falls to one
It's only been one match sports fans but just like Tom Hanks after he met Halley Berry in the 1970's story in Cloud Atlas, I have fallen in love with Avispa Dorada. SHE'S AWESOME!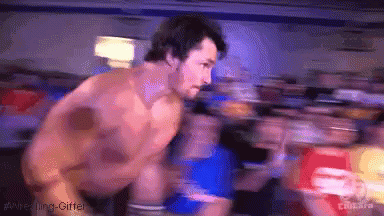 Alright some of this is definitely hyperbole but for a first time performer in Arena Mexico Dorada acquitted herself better than any other new luchadora has in recent memory. Even the very talented La Guerrera wasn't this good the first time out. There were no mistakes, she moves very well, has great athleticism and is the first luchadora I can remember who not only attempted a flip dive but nailed it perfectly. She also worked really well with Dalys, who for the first time in awhile didn't seem to be going through the motions. No one was actually. Jarochita had a really strong night and worked well with Reyna Isis, Marcela was fine and on any other night Metálica would've been the star of this match thanks to her stiff forearm shots and great all around game. She's really good and she now may have someone in Dorada (who didn't really get to work with her) who she could do something with. Mother of Grodd I can't believe I'm this excited! It wasn't a great match but it was the best luchadoras match CMLL has produced in quite a bit and if Avispa Dorada is as good as she was tonight for the rest of her CMLL tenure then CMLL has a performer who to keep an eye on. What a performance, and on her first time out!
Lightning Match
Gran Guerrero defeated Valiente
This was exactly what I expected; a good, solid match between two really good workers. Even the screen graphics (which were back) could hold this match down! This probably would've been better as a three fall match and Valiente strangely didn't get as much air as he usually does on his Valiente Special attempt (which still came off well thanks to Gran Guerrero getting in position in time). Even still this was enjoyable. Valiente was very good and Gran Guerrero was spectacular. It's easy to forget that he just had a great match a few days ago against Carístico and while this wasn't on the same level, it was still an exceptional performance by a luchador who has really grown into a player in the past year. Very good work from him in a really good match.
Hijo de LA Park, LA Park, Mistico defeated Cavernario, Ciber the Main Man, The Chris two falls to one
I'm torn sports fans. On the one hand, the effort from Hijo de LA Park, Mistico, Cavernario and LA Park himself was terrific during this match. Those four did everything they could to make this match great. On the other hand there was Ciber the Main Man, who was the living equivalent of that Jurassic Park gif where Jeff Goldblum stands in front of…you know I'll just post the gif myself.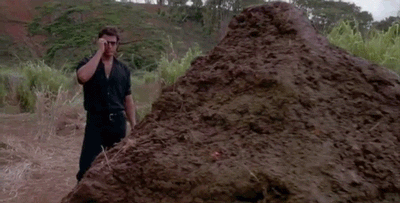 How bad did it get with Ciber? Let's just say this match ended with Park running him over, holding him down for a three count and then walking off in a rage. It was as if he had just been forced to watch the How I Met Your Mother finale on repeat and just couldn't take it anymore. I can't say I blame Park; he worked his ass off all match and Ciber couldn't give him anything. Even The Chris at least did a few things…it wasn't much but it was more than Ciber. If this isn't another sign that CMLL needs to drop The Cl4n and get with anyone else then I don't know what is. Put anyone else in there and this match would've been good. Park was entertaining as always, Baby Park and Cavernario worked great together and Mistico had one of his better performances. They had something good…they just had Ciber instead of Rush and what do you know; that made all the difference. Not a terrible match because of the great work from the technicos, but this will definitely go down as the second best match LA Park had broadcasted tonight.
2018 CMLL International Grand Prix
Michael Elgin defeated Último Guerrero, Euforia, Gilbert El Boricua, Volador Jr. Matt Taven, Hechicero, Carístico, Mark Briscoe, Jay Briscoe, Terrible, Flip Gordon, Sansón, David Finlay Jr., Diamante Azul, Dark Magic, Cuatrero, Okumura
My Grodd where to begin! Alright let's start here; like the last few years this match was great. Unlike the last few years the heat, while not as nonexistent as I thought some were claiming, wasn't nearly as strong. There were warnings that the crowd wouldn't be as into this match during the playing of the Mexican National Anthem, then the worries dissipated as both teams engaged in some great brawling to start off and then slowly the crowd's disinterest grew as the match went along, right up until the end when the UG and Elgin got them back (they were hot for the Volador-Taven sequences as well). I don't know if the fans have grown tired of the concept, if they lineup wasn't strong enough for them, if they wanted more brawling/dives but they just didn't have the same energy as in year's pass. It's a shame because if they had this match would've been a potential match of the year candidate. Instead it was just really great.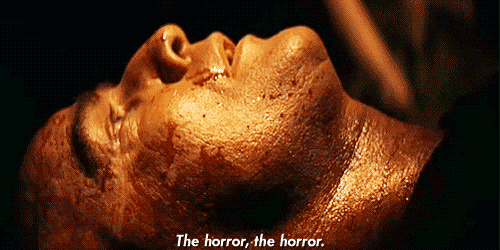 The crowd aside this was as enjoyable as you'd expect, and in some ways even more so. Booking wise the only mistake CMLL made was having Gilbert go as long as he did; there were times the Artist Also Known as Mil Muertes appeared to be in there but despite a better effort than usual Gilbert was just a bit too inconsistent to be one of the final four. Everyone else though was either good, great, or not in long enough to get exposed. I was in particular very impressed with Terrible, Hechicero and Euforia. Terrible had the least to do of the three but he wrestled with great energy, got the most out of Gilbert and had some really strong sequences with Flip Gordon (who unfortunately wasn't as involved as much as I would've liked). Hechicero was splendid and got way more time than expected. Perhaps it's the PWG booking or CMLL just being weird, but they put a lot of confidence in him by keeping him in till the final seven and he rewarded them with what I felt was the third best performance of the match. AND BIG EUF! My Grodd I was pulling so hard for him to pull off the upset, and even though he just came up short he was a blast to watch. His only issue was when him and Elgin got stuck going for a Superplex spot; I applaud them for trying it but both guys were just too big to pull it off. They saved it in the end though, and everything else was rock solid. If only Euforia had managed to shock the world!
In the end though it all came down to the UG and Elgin, with CMLL somewhat surprisingly giving Elgin the win. Say what you will about the guy over the past year but there's no doubt Elgin is a talented man, and he was once again the star of this match (much like he was last year). He worked great with everyone he got in there with, showed off some much athleticism and seemed capable of pulling off every move. It was even better when it was just him and the UG as the crowd finally got into the action and added a little more drama to the proceedings. I personally would've gone with Volador and Taven in the final two to play off that rivalry, but it's clear CMLL loves Elgin and since they wanted to set up UG vs. Elgin for next week I can't say it was a bad call. If anything, the mistake CMLL made was a) not building up this event more the last few weeks to get fans invested (unlike last year when some of the foreigners were in for weeks prior to the Grand Prix, only Elgin showed up beforehand and that was just last week) and b) not exactly lighting the world on fire with their product over the last month. Both those things hurt the crowd and thus hurt this match, which is why this is a great match instead of a HOLY SHIT WHAT A MATCH kind of match. In the end it still feels a bit overcritical; this was a very enjoyable match, I had a great time watching it and it will go down as a lower tier Match of the Year for CMLL. There are things to be critical of, but this was still a lot of fun and at the end of the day that's the most important thing.
That's the CMLL Grand Prix sports fans. I wouldn't call it a "show of the year" candidate but it was a fun show. The main event delivered and gave some shine to some of the most underappreciated guys on the roster, even if it wasn't perfect. LA Park and the gang tried, even if Ciber the Main Man held them back. And hey, the undercard did produce a good Gran Guerrero-Valiente Lightning Match and gave us our first glimpse of Avispa Dorada, who looks like she could be the real deal. Put all that together and it seems like this was a successful show to me. Not perfect mind you and the flaws hurting CMLL at the moment will continue to do so without correction, but that doesn't mean it still wasn't a good time. All in all an enjoyable show. You can't ask for much more than that. And on that note, I'm off to sleep. TILL NEXT TIME!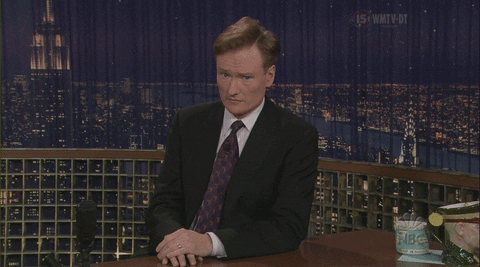 Please change disks to continue…