Remember how we were supposed to do a Live Review of CMLL's Homenaje a Dos Leyendas last night sports fans? Turns out, the show actually needs to air in order to do that! CMLL instead opted to not air the show live for reasons I'm still not sure of before quietly releasing the show on YouTube overnight. Thus the first thing I did this morning was pop the show on and let me tell you; the show was exactly what we thought it would be. The semi-main dazzled, a few other matches were solid and the main event ended up being not so good, though it was for more unfortunate reasons then just the luchadores not having a good match. With that small preview, let's jump in for a full review.
Hijo del Villano III, Pólvora, Vangellys defeated Audaz, Esfinge, Tritón two falls to one
Let's start with some good news sports fans; this was easily, and I mean easily, the best opening match CMLL has had all year. The bad news; every other CMLL opener has sucked massively (for the most part), so this match being decent really doesn't mean much. Honestly I thought this match had a shot of being good early on. Audaz was busting out Dragonrana's with Pólvora and Esfinge of all people, Tritón was allowed to get a first fall dive in and everyone else wasn't screwing stuff up. It had all the makings of being good, until the third fall came and went with Audaz disappearing. This was less him having a bad night and more CMLL booking it to give the spotlight to Hijo del Villano III instead. The youngster was good in this match and even got a nice dive in himself, but he's no Audaz and the lack of excitement brought on by Audaz being bottled up hurt the match I think. Even still, it was a solid opener where a few guys put in good work while the guys who sucked didn't get in the way, and that's more than you can say for any other CMLL opener this year.
Atomo, El Gallito, Microman defeated Chamuel, Mije, Zacarias two falls to one
This match felt like a mix of what those who saw these guys on The Crash a few weeks ago experienced and what we've seen from the Micro Stars over the past year. On the one hand there were definitely some new tricks up their sleeves, with Microman, Chamuel and even Atomo throwing a few new moves in for some added excitement. And yet, the match once again felt like a case of Microman and Chamuel being so far ahead of everyone else. Both guys are super and their sequences together were electric. Everything else was…eh. And how can it not be when guys like Mije and Zacarias appear to be in this match just to stand around, occasionally do some stomps and take a move? Maybe it's just me but at this point I think CMLL may be better off doing Microman vs. Chamuel as a straight singles. Those are clearly the workhorses who can put on a good performance, and at this point the rest of these guys just feel like they're holding them down. Don't get me wrong; this was still a fun match overall thanks to the two stars. But at least for me the novelty is wearing off on this concept and CMLL would be wise to shake things up a bit.
Diamante Azul, Soberano Jr., Titán defeated Ephesto, Mephisto, Templario two falls to none
Classic CMLL sports fans; only they could take a match that should be given a lot of time and turn it into a rushed two fall contest.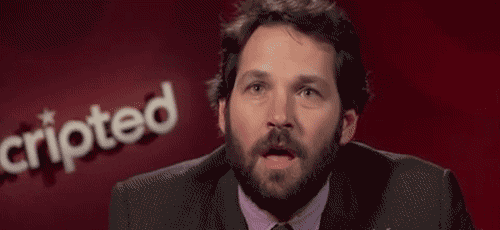 Not that this was all rushed. Those at Arena Mexico had raved about this match and while I don't think it was a great match it was certainly the best thing on the show to this point. You know you're going to get something good from guys like Soberano, Templario and Titán on a regular show, so naturally they stepped it up a tad here. I actually think we could've gotten even better from those three, but even still they were quite good, with Soberano having a really strong night (while toning down some of his wilder tendencies), Templario pulling out a great all around performance and Titán continuing his white hot ways. It didn't leave a lot for Diamante Azul, Ephesto and Mephisto to do, but that's likely for the best (especially regarding Azul) and they were all fine in their spots. CMLL should've given this more time, but overall it was still a good match, even if it wasn't quite as good as I had hoped.
Blue Demon Ceremony
You know this show isn't quite as hot as it should be when a ceremony honoring one of the three greatest luchadores ever is just kind of there. Although in fairness to CMLL, how could it not be? For one, Blue Demon has unfortunately been dead for many years and wasn't be there to accept the honor, and his most recognizable family member (Blue Demon Jr.) has no relationship with CMLL and thus wasn't going to be there. Kind of puts a damper on the whole thing a bit, don't you think? It was still a nice moment getting to see Demon's son and grandson accept the honor at least.
Cuatrero, Forastero, Sansón defeated Cavernario, Gil Muertes, Negro Casas two falls to one
This was a show in desperate need of a shot to the arm; this match gave it that the moment Negro Casas walked out onto the stage. It's always a big moment when Casas wrestles on a big show but this was him making a return after several months off due to injury. There's over, there's Negro Casas over and then there's Negro Casas returning from injury over. LeBron James didn't get this much love when he returned to Cleveland!
Even better, Casas followed up that ovation by showing us all he still had it…at least until the end of the match. He did everything he usually did (save for the senton off the apron), moved great, took several bumps and was as active as everyone else in this match. The only issue he had was at the end, where he appeared to tweak his leg going for La Casita. It's possible that was just selling and he didn't seem to be too hurt afterwards, but it was still a small black mark on an otherwise strong return performance. Fortunately the rest of the match was just as strong. There were a few moments I thought CMLL could've quickened the pace but overall I liked the back and forth rudo structure of the match, the Dinamitas were excellent throughout, Cavernario was great and good Grodd there were actual signs of life from Gil Muertes. Like Atlantis, he's likely to never return to the top form he once possessed but tonight show he's still capable, especially with opponents like Cuatrero, Forastero and Sansón who can bring out the best in anyone. This was easily his best performance in CMLL and probably his best non Lucha Underground performance in years. Frankly I have nothing bad to say about this match period. A great return for Negro Casas (minus the ending) and a really strong match, easily the highlight to this point.
CMLL World Trios Championship Match
Euforia, Gran Guerrero, Último Guerrero (c) defeated Carístico, Dragón Lee, Volador Jr. two falls to one
In a stunning development no one could've seen coming, the match everyone expected to be the best on this show was in fact the best match on this show. Who knew?!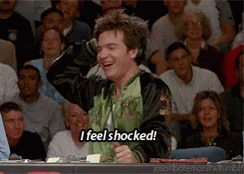 The good news is it wasn't the best match by default; this was an absolutely terrific match! It actually felt less like a CMLL Trios Match and more like a big CMLL singles match. The first two falls were very quick and very good, giving way to a third fall that featured an epic final ten minutes and a somehow even greater final thirty seconds! There were dives, big moves, great near falls and did I mention that final thirty seconds?! In that stretch we got some unbelievable hurricanrana's to the floor from Dragón Lee and Volador, followed by the UG escaping La Mistica and stealing the victory over Carístico via a roll up. Absolutely brilliant and Arena Mexico lost its mind during that finish. In fairness, they were losing their minds throughout. Everyone brought their A game in this match, everyone had at least one WOW moment; I almost don't want to single anyone out because there was no bad performance in this match. That said, I'm going to rave about Euforia for a second. I love this dude, I think he's one of the most underrated performers in the world and he was the MVP of this match, thanks to his always great basing and his quietly excellent offense. HE DID THE UG APRON SUPERPLEX SPOT BETTER THAN UG FOR CRYING OUT LOUD! The man needs more love is all I'm saying. Luckily he'll get plenty of it from this match. You could argue this would've been a better match with Fenix and Pentagon involved and I don't doubt that it would've been. But as far as replacements go, you can't do much better. An outstanding match and a borderline Match of the Year candidate in my book.
Hair vs. Hair Tag Team Match
Ángel de Oro & Niebla Roja defeated Bestia del Ring & Terrible two falls to one
Is it possible for a match to turn out exactly how you expected, only it took a route you never expected to get there? I guess so since this match exists. Honestly, this match was fine up until the end. It wasn't great, it wasn't memorable and it still definitely shouldn't have been the headliner for this show, but I appreciated the effort from all four guys and they did their best to make this as good a match as possible. If things had gone right at the end, I dare say this may have even been a borderline good match. Alas Ángel de Oro hit Terrible in the shoulder on a suicide dive, dislocating Terrible's shoulder and understandably leading to a disjointed final few minutes as they improvised to get to the finish. Huge credit should go to Tirantes during this time; the man may be a shit referee, but as soon as Terrible got hurt he took charge of the situation, actually helped Terrible get his shoulder back into socket and shepherded the match to its conclusion as best he could. Tirantes stepped up huge in this situation and should be commended for that. Beyond that I'm not sure what to say, other than I hope Terrible is okay (he did return to get his hair cut after but never moved his right arm). It's a shame to see this happen to such a talented guy in such a big match, and there's little you can do but hope he'll be back soon. He certainly deserved better than his fate tonight. In the end, those final few minutes cast a shadow on this match. It wouldn't have been a great match, but it was going to be passable, and unfortunately through no one's fault it ended up being sad due to the injury.
And with that it's time to rest up for AAA's Rey de Reyes later tonight. Did you hear the Young Bucks may be there sports fans? Whether they are or not, we'll have coverage when the show goes on the air.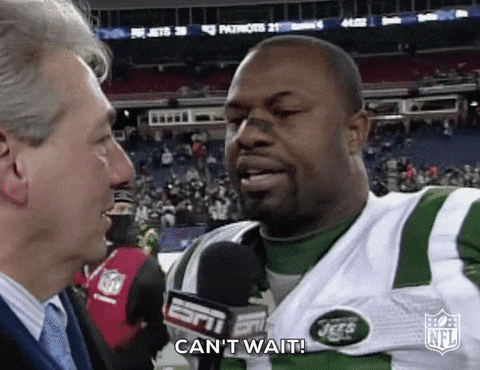 Please change disks to continue…