It's amazing how things can change in such a short amount of time. A little more than a month ago I would've told you that this week, the week of CMLL 85th Aniversario, was going to be the biggest week in lucha libre this year. After all it appeared we were heading towards a one of a kind mask vs. hair match between a white hot LA Park and a rejuvenated Rush, all while CMLL was riding a wave of momentum they hadn't seen in eons. I was all set to be swept up in the excitement, to spend this whole week doing what I did last year in chronicling something CMLL related in a way to build up to the big show. As you may notice, that didn't exactly happen and that's because CMLL, to put it kindly, choked like Papa Doc.
Instead of LA Park vs. Rush, CMLL suddenly switched gears towards Matt Taven and Volador vs. Cavernario and Rush. Fans reacted so poorly that CMLL ended up offering at least five different explanations for why the match didn't occur, all of which seemed to be a lie; amazingly, for all the explanations/excuses CMLL was able to cook up, the thought of changing their minds and giving the fans what they wanted never occurred to them! It didn't help either that CMLL followed all that with several weeks of shows that collapsed under their poor quality. Thus, instead of going into their biggest show with the most interest and excitement they would've had since Atlantis vs. Último Guerrero in 2014, CMLL is going into their 85th Aniversario as they did the 84th Aniversario; ice cold. I'm talking Mr. Freeze levels of cold. Of course the difference between this year and last year was that last year CMLL had problems due to building up a match between two midcarders (Gran Guerrero and Niebla Roja) where one of them was unavailable for weeks leading into the show. Big difference between that and CMLL this year just putting their fingers to their ears.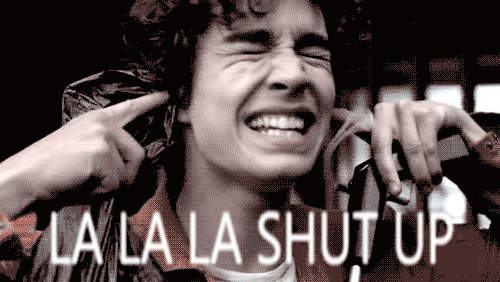 And yet there's hope. Despite all the problems last year the Aniversario ended up being a damn good show, with both Roja and Guerrero coming out of it as stars. That's the thing about CMLL; even when they screw it up, like last year or the 80th Aniversario in 2013, it somehow has a funny way of working out for them. That could very well be the case again this year, as the main event (despite being the second choice) looks great, the semi-main features some of the biggest stars in lucha libre today in an exciting match; really every match save for the opener and the fourth match looks pretty enticing on paper. It's not a bad card at all; it just feels that way because CMLL sucked any and all excitement out of us by avoiding what could've been. That's why instead of all sorts of cool CMLL stuff popping up this week you're instead just getting this preview. It's a really good preview though; not only do I do the usual thing for you one or two hardcore readers out there but I did my best to give some insight to the new CMLL fans out there who may be checking this show out because it's showing on Honor Club, Ring of Honor's streaming service. I can't promise I got everything right but to the best of my ability, everything you need to know about the CMLL 85th Aniversario is in these next 3,190 or so words. So what the hell are we waiting for? It's time to get crackin!
La Jarochita, Marcela, Princesa Sugehit vs. Dalys, Metálica, Reyna Isis
What to Expect: If you're a first time CMLL viewer, all you need to know about the CMLL Luchadoras division is that it makes the WWE Divas Revolution look like the first half of Gone With the Wind. It's that dire (especially since Lady Maravilla and the Queen of Lucha Libre herself, Zeuxis, escaped CMLL earlier this year) and this match should be no different. In fairness, this is basically the best luchadoras lineup CMLL can give minus La Guerrera. Younger luchadoras like Jarochita and Metálica have potential, Dalys is solid (if mechanical as holy hell), Princesa Sugehit and Marcela are honest to Grodd pretty good workers and Reyna Isis is no longer awful! That's something cause up till last year she was Sonic the Hedgehog 2006 bad. I just can't see how any of that will matter when a) the division has been treated like a joke and b) every CMLL luchadoras match follows the exact same formula. There'd have to be a significant change (and several impressive dives) to make this match more appealing; otherwise it only serves to give Los Guerreros vs. Klan (Kaoz) the reprieve of not being the worst thing on this show.
Winners: I like the technicas in this one. Why? Just a feeling. They take it in three falls.
Ángel de Oro, Audaz, Niebla Roja vs. Felino, Mephisto, Negro Casas
What to Expect: And just like that the show quickly steers out of the skid and into some serious fun. Or as my good fan Anakin Skywalker would say…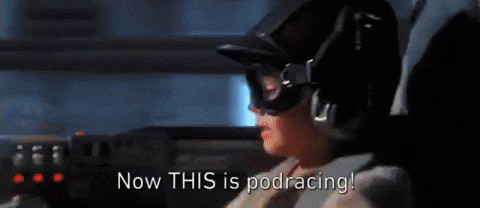 There's no story here either newcomers but there doesn't need to be; this is all about showcasing some of CMLL's unsung talent and rewarding their most consistent performers. In the latter category belongs the entire rudo team. Felino and Mephisto are as reliable of CMLL stars as they come and an Aniversario without Negro Casas would just be wrong. In fact it would be unheard of; Casas' appearance on Friday's big show will be his 27th consecutive appearance on CMLL's showcase show. This is just one of the reasons Casas' legendary career was celebrated by CMLL just a month ago. Another reason will be on display in this match, which is Casas' willingness to make the younger generation look as good as possible. He, Felino (who, by the by newcomers, is Casas' brother) and Mephisto will have a good crop in the form of a much improved Ángel de Oro, last year's Aniversario headliner Niebla Roja and Audaz. And that's the name you need to watch out for in this match. Oro and Roja have come leaps and bounds in the last year since losing their masks and will put in good performances on this show, but Audaz should top them and then some. He has quickly turned into one of the most exciting young luchadores on the CMLL roster, and that's despite giving off the impression that he's holding back on some of his most exciting moves. What better time to break them out then this show, amirite?! All eyes will be on him and how he works with three of CMLL's most reliable bases, and if all goes well (as I expect it will) this could be a breakout performance for Audaz on a wide scale. And on the off chance he doesn't…well it should be a really good match anyway!
Winners: Maybe I'm being really hopeful here (especially knowing how CMLL operates) but I think they're going to go with the right result for this one. And the right result is the technicos taking this in three falls, ending with Audaz rolling up Casas with La Casita to get the win as the Arena Mexico crowd boos. You know, because Casas is a legend and Audaz is still just a young guy.
Atlantis, Mistico, Soberano Jr. vs. Cuatrero, Forastero, Sansón
What to Expect: This is one of them good news, bad news matches newcomers. Let's start with the bad news, which concerns Atlantis. You've probably heard that Atlantis is a legend and that, like a large amount of luchadores it seems, has remained good into his fifties. That was all true…last year, before Atlantis ended up with a serious knee injury that sidelined him for several months. He hasn't been the same since returning other than in spurts, and while he'll no doubt give a good effort in this match, anyone expecting the Atlantis who faced Villano III, Último Guerrero or La Sombra Cien Almas (get it? Cause they're the same guy!) will be left disappointed. Now for the good news! Besides Atlantis, everyone here is good to excellent. There's Mistico, who is maddening in his inconsistency, nowhere near as good as the original and likely to get booed out of the building by this crowd, as is tradition. Even still he's got talent and he usually does his best work in a situation like this. Cuatrero, Forastero and Sansón (the Nueva Dinamitas) are all great individually and even better together, becoming arguably the most consistent trio in Mexico over the past few years. And then there's Soberano Jr. For my money, the "Screw Master" (don't ask) isn't just one of the best luchadores in CMLL, he's one of the best in Mexico period, and his best work has often been with one of the Dinamitas (in particular, Soberano and Sansón have had several high end matches). I'm so confident in those four that it doesn't really matter that Mistico is Mistico or Atlantis is hobbled. In fact, if there was one thing that can hide Atlantis' limitations these days it may be the Dinamitas, who have been the one rudo act (other than Último Guerrero) that can get a ton out of the legend. Put all that together and this is definitely a match to watch out for.
Winners: It's also a match that is, quite frankly, too close to call! So get ready newcomers for a bit all two of my long time readers are familiar with; me breaking out a Canadian Dollar to predict this outcome. Heads is technicos, Moose is rudos…and hot damn it's heads again. The moose is colder than Zora's Domain after seven years under the King of Evil. Long story. The point is Atlantis, Mistico and Soberano are walking out winners in three falls, while good friend of the column Eve angrily curses the CMLL booking team for having her boys lose again. Will she be serious about it? I don't know; ask her!
CMLL World Trios Championship Match
Euforia, Gran Guerrero, Último Guerrero (c) vs. Ciber the Main Man, Scharly Rock Star, The Chris
What to Expect: Normally you would think the problem with a show like this is that CMLL doesn't have enough matches with stories behind them. Not CMLL; instead the problem is the matches with stories behind them! Like this one. Euforia, Gran Guerrero (who won Niebla Roja's mask in the main event of last year's Aniversario) and the legendary Último Guerrero have been feuding with Klan (Kaoz) ever since the band of former AAA stars arrived in CMLL this July. The results have been, in the words of Donald Sutherland in JFK, not so good. Despite strong efforts from each team in every encounter, age, injuries  and, in Scharly Rockstar's case, prison, have left the former Cibernetico, El Zorro and Charly Manson shells of their former selves. Even worse the Arena Mexico crowd has soundly rejected the group, both because of their limited skill and, well, because they're the enemy. They are AAA guys after all! Nothing they, the Guerreros or CMLL have done to this point has suggested things will suddenly turn around for this match and, while I've seen some crazy things at Aniversarios in recent memory, I don't see a miracle riding in to save the day. Big Euf, the GG and the UG (as I call them) would have to collectively have the best performances of their careers while Klan (Kaoz) does the same. Nothing is impossible…and yet I'm saying a good match here is. At best it'll be passable; at worst it'll be the second worst match on the show. Frankly, even the best case scenario, it'll probably be that anyway.
Winners: You never know with CMLL but I have to imagine this is Klan (Kaoz)'s final stop. They've just been so mediocre and so rejected from the crowd that I can't see CMLL continuing with this. And you know what; even if they are, they aren't winning! One way or the other Big Euf, the GG and the UG retain their Trios Championships with a three fall victory.
Carístico, Hijo de LA Park, LA Park vs. Diamante Azul, King Phoenix, Penta El Zero M
What to Expect: Take away Diamante Azul (and maybe Hijo de LA Park, though I wouldn't) and this is like an all star match. It's also a historic match. Provided everyone shows up (and they will), Hijo de LA Park, King Phoenix (aka AAA Mega Champion and Lucha Underground/Impact/MLW star Fenix), LA Park and Penta (aka Lucha Underground Champion Pentagon Dark and Impact/MLW star Pentagon Jr.) will become the first luchadores since Miguel Perez Jr. in 1994 to work both AAA's Triplemania and the Aniversario in the same year. Furthermore, Fenix, Pentagon and LA Park will become the first three luchadores ever (I'm pretty sure at least) to appear in the semi-main or main event of both shows and Fenix will walk in as the top champion of AAA; you know, CMLL's long time rival promotion. If you're looking for someone to sum that all up for you, allow me to direct your attention to animated Batman and crazy haired John C. Reilly.
Now to the match itself. It should be freakin great, and that's even with Diamante Azul involved. The bulky luchador sticks out like a sore thumb in this match but while he's not on the level of the other guys, he's also not as bad as you've heard either and should fit in okay at least. Everyone else though is super. Carístico, who newcomers will remember as the failed original Sin Cara, may not be as over as he once was but he's a hundred times better than the guy you saw in WWE and will be a lot of fun to watch. Hijo de LA Park is largely here because of his father, but he's used the opportunities he's gotten this year to show that he's a pretty good luchador in his own right, not to mention a crazy one. Fenix and Pentagon are two of the best luchadores alive and will both be on their A game in what could be their last CMLL appearance. And LA Park will be LA Park, the dynamic maestro of chaos who has resurrected his career, legacy and to lesser extents CMLL and AAA all during this calendar year. I will forever be bummed that CMLL screwed him out of his chance of being the first man to ever headline Triplemania and the Aniversario in the same year; he deserved that honor and sadly it won't be happening. All of which should serve as further motivation for him to go absolutely nuts in this match alongside his talented co-stars. Mark my words; this will be one of the two best matches on this show.
Winners: I may not buy that Fenix and Pentagon are WWE bound but I do think this is their last stop with CMLL; both have disappeared from CMLL cards as of late and Fenix has taken on a bigger role in AAA since winning the Mega Championship. In contrast LA Park (despite still working many AAA dates as well) seems to be sticking around with CMLL, which means his son will be too (and you know Carístico's not going anywhere). Put all that together, not to mention the small chance of CMLL finally wising up and doing Park vs. Rush later this year/early next year and it seems pretty cut and dry to me Team LA Park is winning. They'll take it in three falls.
Hair vs. Hair Tag Team Match
Matt Taven & Volador Jr. vs. Cavernario & Rush
What to Expect: Let's cut all the other bullshit out of the equation sports fans and newcomers alike. This isn't the match anyone wanted, the buildup for it has been awful, CMLL screwed up royally. We all know this. Even with all that there's absolutely no reason this match shouldn't be a great match. Even as he's toned down some of his wilder tendencies over the past few years Volador Jr. has remained one of the best luchadores on the planet and arguably CMLL's top star (at least till LA Park arrived). Matt Taven in Mexico is a star and I personally think he's a hell of a worker. After a 2017 where he didn't seem to give a shit about anything, Rush has transformed back into a must see brawler with all the motivation in the world. And if there's anything we can all be happy about in regards to this match, it's that Cavernario, perhaps CMLL's best and most underappreciated worker, is getting a chance to headline CMLL's biggest show of the year. The pieces are all there to make this work and it goes without question the effort will be there too. It doesn't even matter how the crowd reacts; La Sombra and Volador proved five years ago you can have a great match even with all of Arena Mexico against you. It'll be the same for this match. It's a damn shame CMLL didn't make the right move in going with LA Park vs. Rush and in the process screwed all four of these guys something over fierce in denying them what normally would've been a receptive crowd. But these four will make it work, they'll do some absolutely crazy things and at worst this match will be right there with the semi-main in contention for best of the show. I truly believe that.
Winners: For such a polarizing match, it'll go down as one of the easiest predictions I'll make all year! Even if CMLL has no intentions of doing LA Park vs. Rush ever, it's in their best interests to at least present the possibility of that match happening down the road. That's not something you can easily do if Rush loses his hair (the most valuable hair in Mexico mind you), even to a star like Volador or an international name like Taven. Throw in how much a victory will also do for Cavernario's career (I'm pretty convinced he's going to be the biggest winner once the dust settles) and there's no way I can see Cav and Rush losing this. They win in three falls with Rush getting the decisive pin over Volador Jr. This will prompt LA Park to make an appearance post match and like that we'll all be on the gorram roller coaster ride again. Joy. Or do I mean "joy!"? I don't even know anymore.
There's your CMLL Aniversario preview sports fans. At the very least I'll be back tomorrow night for live coverage of the show all the way to the end. That said, I am considering (though I won't confirm it yet) doing some sort of running diary starting at some point in the afternoon, where I may watch some classic Aniversario matches and just shoot the shit in general. We'll see how it goes! Till then!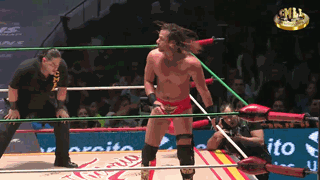 Please change disks to continue…