It's time for a weekend where CMLL and AAA go head to head yet again! Have you missed it sports fans cause I sure as hell have. We're going to kick things off with CMLL, which is holding its 63rd Aniversario of Arena Mexico tomorrow. This show is a big deal; of course you wouldn't know that by looking at the card, which looks more like a high end Tuesday show than a Friday. The good news is the rather uninspired undercard is held together by a Torneo a Parejas Increibles final that looks to be to die for. It's certainly enough to keep me interested while we're treated to matches that seem to be one or two pieces away from being good. Such is life with CMLL these days. And on that upbeat note, let's get to the preview!
Sonic the Luchador & Super Astro Jr. vs. El Coyote & Grako
What to Expect: Look sports fans, we all know the CMLL openers these days are the equivalent of the Vegas Golden Knights with a 3-0 lead with ten minutes left in the third; doomed. That said we did get a decent opener last week featuring Coyote and Grako against one talented luchador (Halcón Suriano Jr.) and one Arkalis (Arkalis). This week they have an opponent in Super Astro Jr. who is just as good as Suriano and a guy in Sonic who, at worst, may be just a bit below Astro Jr. Logically speaking this match has a shot at being better than last week. Will it be? It's CMLL so probably not. But at least I'll get to type out the lyrics to the Sonic the Hedgehog theme song, while replacing Hedgehog with luchador. I'm so clever!
Winners: Sonic the Luchador and Super Astro Jr. take this in three falls, grabbing all the power rings and thwarting Dr. Eggman as they do.
Kaho Kobayashi, Marcela, Tae Honma vs. Amapola, La Comandante, Seductora
What to Expect: This match serves as the continuation of Kaho Kobayashi-Amapola feud. On the one hand, KAHO IS GETTING A PROGRAM!!!
On the other hand, it's with Amapola.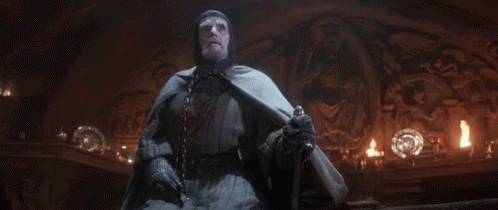 Then again, I guess Kaho could be stuck getting pummeled by Dalys so this may be better. Plus it's not like Amapola is bad; she's just more or less in the Patrick Marleau stage of her career where she has it on the big nights and disappears otherwise. In any event I hope this is the last stop before the big singles match because I'm not sure I can take another trios match like this. Kaho and Amapola will undoubtedly be trying, but Marcela won't be, Comandante and Seductora aren't very good and Tae Honma, who got approximately five minutes to work with last week, probably won't get the time to show if she's good. I'm not sure whether to feel bad that Honma only got ten combined minutes of work in her two week CMLL stint or great that she got paid for only ten combined minutes of work in her CMLL stint. David Bowie in Twin Peaks: Fire Walk with Me didn't have it so bad…or good. Or both. Who can say for sure?
Winners: Amapola gets DQ'd in fall two for excessively beating up Kaho for the second week in a row. This time it'll be followed by some challenges and a hair match scheduled for any time between next week and a few weeks after next week. This is why Lucha Central pays me the big bucks; for blind guess work like that!
Atlantis, Atlantis Jr., Tritón vs. Ephesto, Luciferno, Mephisto
What to Expect: CMLL got everything about this match correct…well aside from the presence of all three Hijos del Infierno. Otherwise everything right! Alright so this one doesn't look promising. I'm happy Tritón is continuing his mini streak of getting good opponents to face and Atlantis Jr. remains promising to me. But aside from Mephisto (and he's picking his spots these days himself) the rudo team is a complete bore and we all know at this point that Atlantis is only giving so much in a match like this. Maybe we get a bit more effort from him considering the show, but I'm not optimistic. Thus, unless Atlantis Jr. turns into a superstar in this match and Tritón stays white hot, this will just be all sorts of okay.
Winners: The technicos get a three fall W after Atlantis rolls up Mephisto following some dives by Atlantis Jr. and Tritón.
Lightning Match
Valiente vs. Hechicero
What to Expect: This match feels like it would've been a hell of a time in 2014. In 2019 it's…okay? I know it's almost blasphemous to say that considering Hechicero is involved, a man so clutch that Damian Lillard took lessons from him. And it's not like Valiente is bad either; in fact he's generally quite good, especially in big matches. It just doesn't feel like a good pair to me. Maybe I'll change my mind when Hechicero goes full Super Saiyan and Valiente breaks out the Valiente Special, but until then I'm being cautiously pessimistic. Is that even a phrase? It is now!
Winner: Valiente takes it at the 7:30 mark with the Valiente Driver.
Ángel de Oro, Niebla Roja, Soberano Jr. vs. Cuatrero, Forastero, Máscara Año 2000
What to Expect: I know it's stupid to ask what the hell is CMLL thinking, BUT WHAT THE HELL IS CMLL THINKING?! Do you see this match right here? They are one Sansón away from this being a potential classic…and instead Sansón is off doing Grodd knows what and Máscara Año 2000 is in his place. This has to be a troll right? This match is the equivalent of getting to explore the quantum zone and then getting stuck their forever because your pals got snapped into dust.
I just can't get over this sports fans. I mean no disrespect to Máscara Año 2000; the dude is a legend for a reason. He's also nearly 60 years old and not in the way Negro Casas is. Throwing him in here over Sansón and even Universo 2000 Jr. (who is very much the Ringo of the new Dinamitas) is such a downgrade that it takes this match from a potential great match into a tossup. Even worse, it now puts more pressure on Forastero to be one of the stars of the match; you know, the same guy who couldn't have exciting matches with Soberano Jr. and Cavernario. Sure Cuatrero is still involved, Oro, Roja and especially Soberano are all great and they may find a way to wiggle out something worthwhile. But boy did CMLL make it harder for that to happen. As green as he still is, Universo 2000 Jr. in this position would've still had me confident in a good match. With the aging Máscara Año 2000 in instead it just seems like we're in for another forgettable affair.
Winners: The Dinamitas take this in three falls.
Torneo a Parejas Increibles Final
Cavernario & Titán vs. Último Guerrero & Volador Jr.
What to Expect: Here it is sports fans; the big one, the show stopper, the final, the only reason anyone is paying attention to this show. It all started two weeks ago when Cavernario and Titán won an absolutely outstanding Block A of the Torneo a Parejas Increibles tournament by upsetting Carístico and Mephisto. It continued last week when Último Guerrero and Volador Jr. won a Block B that was less like Block A and more like the final hour of Doctor Strange.  And that sports fans is how Cav/Titán vs. UG/Volador became the final of this Torneo a Parejas Increibles tournament.
In the end, regardless of how lame Block B was, I can't think of a better final CMLL could've put together in terms of both name power and match quality. They have the stars in UG, Volador and Cav, they have the talent in all three guys and Titán; this is as close to a sure thing as it gets. You just know that the UG and Volador are going to raise their games given the situation, that Titán is going to put on the unbelievable big match performance he always does and that Cavernario is going to show again why he may just be the best luchador alive right now. It's a now brainer. Unless the UG and Volador decide to hit the snooze button, this will be an unbelievable bout and easily one of the best matches CMLL puts on all year. It may be rough sledding getting there with the rest of the show, but trust me; this match will make it worth it in the end.
Winners: It feels like the general consensus is pointing to UG and Volador winning to make up for their loss against Rush and Terrible and last year's final. But CMLL has been pushing Cavernario hard for nearly a year now and Titán himself is starting to get a bigger push (as well as a spot in New Japan's Best of the Super Juniors tournament). Thus I'm going with the underdogs. Titán and Cavernario win in three falls after Cavernario eliminates Volador, the UG eliminates Cavernario and Titán eliminates UG in a monumental moment.
And with that I'm off to rest up before getting to my AAA preview! TILL THEN!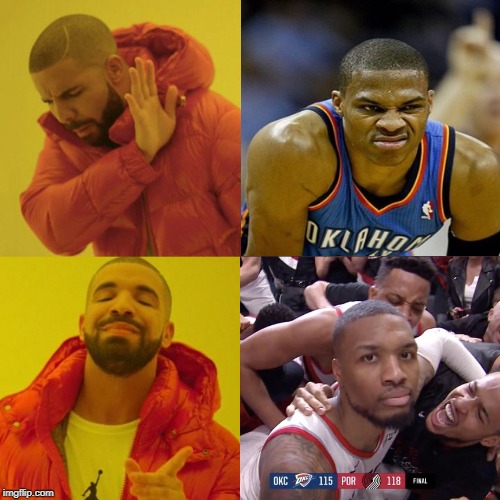 Please change disks to continue…