You know, it hit me a few days ago that I would soon have nothing to write about on Wednesday's now that Lucha Underground is winding down season four. I mean sure the time will come again when season five rolls around (OPTIMISM! Good for the soul) but between then…nothing. Apparently AAA recognized my plight and has now dropped this Lucha Capital thing right into my lap! In case you missed it earlier, AAA is running a seven week long competition featuring talent from AAA (duh), the evil stable MAD, Lucha Libre Elite, Lucha Underground and Impact, all on Facebook. This is good because now I have something to do and because it looks like fun. At least tomorrow night does. AAA is kicking the competition off with four matches that are, at worst, interesting and, at best, Pentagon vs. Puma King. That's a really good best! Too bad it's so good that I'm saving it for the end of this preview. Best start writing so we can get there sooner, eh?
Vanilla vs. La Hiedra
What to Expect: I'm guessing this will be the opener and…well let's just say AAA could've picked a better opener. The good news for La Hiedra is that she's not the reason I'm dubious of this match in 2018! Maybe a year ago she would've been, but she's come a long way in the past year and is at the point where I'd say she's really good. The problem is Vanilla isn't. She's not awful either and like Hiedra there's definitely room to improve, but at this point she's kind of at the level Sexy Star was/is at. And Sexy doesn't have a habit of nearly injuring herself on moves like Vanilla does, though that's cause Sexy is too busy trying to injure others. Oh come on, the opening was there and I had to take it. The point is that Vanilla isn't someone who can have a good match outside of a trios bout at this point, and while Hiedra has improved I'm not sure she's the person to carry Vanilla to the Promised Land. I hope I'm proven wrong, but I expect this to be the weakest of the four matches to kick Lucha Capital off.
Winner: It should be La Hiedra. It will be La Hiedra. She takes it after about eight minutes with that Kneel Down Torture Rack Backcracker. Or the Rack Attack as Nikki Bella calls it.
Pagano vs. Taurus
What to Expect: This match is stranger than Lester Patel and Jeffery Barnes combined. And that's something when you can top the weirdness that is Jeffster!
Seriously, this match is so bizarre I'm not sure what will happen. On the one hand Pagano is, well, Pagano. He tries really hard, he will do anything to try and make a match special and he does it all with limited skill and athleticism. On the other hand Taurus is one of the most underrated luchadores on planet earth. He legit can do anything you ask of him and has even managed to get moments of decency out of Imposter La Parka. And that guy has been running on E since Scott Pilgrim vs. The World was captivating the globe. Whether that's enough to have a good match with Pagano will have to be seen; after all, El Hijo del Fantasma is a good worker and he and Pagano's sequences in Copa Antonio Peña looked like they were outtakes from In the Name of the King: A Dungeon Siege Tale. If anyone can do it though, it's Taurus. Even if he has to use some light tubes and other weapons to do so.
Winner: I would have Taurus win but this is AAA and Pagano, regardless of what you think of him, is one of their top stars. Unless they want him to make a come from behind push to make the Grand Final, he's winning early and often, including this match at around the ten minute mark.
Psycho Clown vs. Murder Clown
What to Expect: LOS PSYCHO CIRCUS EXPLODES! AGAIN!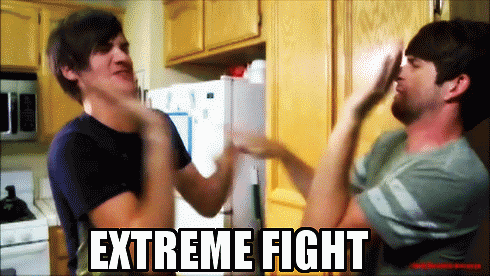 Man what a shame for Psycho and Murder. Just two days ago I was watching them buddy up to beat Killer Kross and Monster Clown in a cage. Now they're going to be going at each other like Yvonne Strahovski and Lady Maravilla battling for my heart (if only). The good news is unlike those first two matches, which have an assortment of question marks, this match should be a fun watch. No one will ever claim Psycho or Murder Clown are two of the top luchadores in the world, even on their best day. But both guys try hard, both are much more athletic than they appear and Psycho Clown has a knack for delivering when you least expect it (see his performance this past Sunday for proof). He's also the top star of AAA and has been rejuvenated ever since battling with LA Park this past Summer, so you know the crowd will be going nuts for him. Frankly I'm more excited to see what Murder can do in a big spot, given that he's gotten much better in the past year and his only big singles opportunity was a death match with Pagano (and let's just say that was not one of Pagano's best nights). It may not be the smoothest match but I think this will be good. You hear that Psycho and Murder? Don't let me down!
Winner: Like Pagano, Psycho Clown is going long in this tourney. Unlike Pagano, Psycho does have a tendency to make comebacks and AAA is high enough on Murder Clown that I could see them giving him a victory here before Psycho makes a run in stage's two and three to reach the Grand Final. Thus, in an upset, I'm going with Murder Clown to take this one. This will 100% backfire on me.
Pentagon Jr. vs. Puma King
What to Expect: I don't know if this will be the main event of this show or not sports fans, but by Grodd it should be because no one is following it. This is Pentagon Jr. vs. Puma King; a dream match between one of the most charismatic luchadores in the world and one of the best all around luchadores in the world. And that's before you take into account that this is Pentagon's first match against a Puma since he turned Prince Puma into another photo on Triple H's wall. I don't care if Puma King and Prince Puma never interacted; they are both Puma's and I bet Puma King will be bringing everything he's got to try and avenge his fallen, still wandering the streets of Boyle Heights with no mask and broken arm, brother in Puma.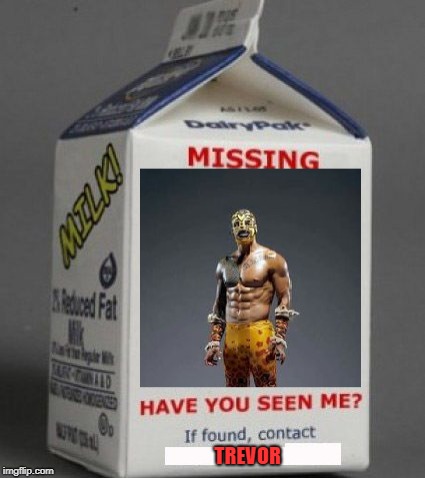 Alright none of that is legit, but the dream match stuff and Pentagon and Puma being really good is, at least for hardcore lucha fans. There will also be far more interest on this match than there would've been a few months ago now that Puma has broken free from CMLL and established himself as a star in the making with his PWG appearances. It really just comes down to a) whether AAA gives them the time and b) whether Puma and Pentagon gel. And considering Puma gels with everyone and Pentagon is, well, Pentagon, I don't see it being a problem. Unless AAA just gives them only five minutes to work with (and even then, watch out) this should be the best match of Lucha Capital's opening night and, depending on how the rest of the brackets shake out, could be one of the best of the whole competition. You should be very excited about it!
Winner: Puma is apparently destined for a tour of DDT in Japan at the end of November, which seems to suggest that he's not going to be winning much in this tournament. That, coupled with Pentagon being a bigger star anyway, tells me the soon to be two time Lucha Underground Champion will be victorious over a Puma again, winning this one with a Package Piledriver after about twelve minutes.
There you have it sports fans. I'll be back later tonight with some CMLL results and you can join me tomorrow night as I review both this show and Lucha Underground's first half of Ultima Lucha IV. Gonna be a good night for lucha libre. TILL THEN!
Please change disks to continue…