It continues to amaze me how real shit is getting in lucha libre these days. Hell I just realized a few minutes ago that, starting next Friday, we're going to be getting the CMLL debut of Rey Fenix on the best card CMLL has put together in eons, followed by the season four premiere of Lucha Underground a few days later, followed by what will likely be LA Park vs. Rush in a Super Libre match on June 15th on yet another loaded CMLL show. It's going to be an out of this world few weeks and you could argue it'll all kick off tomorrow with AAA. It's still so hard to believe where AAA is now after a past few years that could only be compared to every film M. Night Shyamalan made between Signs and The Visit. But a minor hiccup this past week aside, strong shows in Tijuana and Tehuacan over the past month have indicated that AAA is back to being good again, with Verano de Escandalo tomorrow representing the final test. There's three matches we know for sure that will a) happen and b) be great. There are several matches with question marks due to injury or potential surprises. There are several questions separate to all of that. Will Konnan reveal himself as the leader of MAD? Are there any more MAD members debuting? Will the recently returned Black Taurus make his presence felt as he did this past Thursday? One way or another we're going to be talking about Verano de Escandalo the same way people couldn't stop talking about JR Smith doing JR Smith things after Game 1. For now though let's just talk about what might happen. Onto the previewing!
Arkángel Divino, Dinastia, Hijo del Vikingo, Starfire vs. Arez, Belial, Lady Maravilla, Último Maltido
What to Expect: I don't know about you sports fans, but this match sure seems like it'll continue the trend of AAA openers spitting hot fire. I mean just look at that technico side! I'm not that familiar with Star Fire but even if she's the dirt worst (and judging from her stints with Stardom, I'm guessing she's not) the rest of her team is just way too loaded to not be good. You could make the argument that Dinastia is the worst member of his team for crying out loud! That's how much of an impression Divino left from his Tijuana match and how hot Vikingo is coming off that second match in Tehuacan where he was popping out Dragonrana's like it was just another Friday night at the drive in. The rudo team is nothing to sneeze at either. Arez and Belial are long time above average indie guys finally getting a shot to show us something, while Último Maltido is in the exact same position as Divino thanks to being part of that Tijuana opener. And yes, it does appear that Lady Maravilla will be on this show after all, spectacular news considering how good she was in CMLL despite seeming like she was holding back. Put all that together in a blender and we're all probably going to be ranting and raving about this match after its nine minutes or so are up.
Winners: Frankly the result matters less than the match quality. Alas someone does have to win and since it's too close to call, let's break out that Canadian Dollar! Heads technicos, moose rudos…beware the moose crossing! Arez, Belial, Maravilla and Maltido win this sprint.
Lady Shani, Mamba, Pimpinela Escarlata vs. Black Danger, La Hiedra, Luchadore Sorpresa
What to Expect: In theory we've reached the match with our first and only Luchadore(a) Sorpresa on this show. Remember this moment when the rest of the show turns out to have thirteen different surprises before curtains and we're all doing this.
Actually this match should have two surprises; Black Danger is said to have injured his ankle on a Rey Mysterio promoted show in California some time back and may not be able to go. I suppose he could be ready to go but on the assumption he isn't that leaves room for another surprise name to come in along with the one we already have. Hopefully they're good because…I'm not sure about this match as constructed. I feel better about it than I did a few days ago thanks to La Hiedra's solid performance in Arena Aficion but that still just leaves her and Lady Shani as the only luchadore(a)s here who can work at a decent level. Meanwhile Mamba is still Mamba and Pimpi is still slow, old and nothing but a lot of arm drags. Even before Black Danger went down there was no guarantee this match would work; now that he's out I'm looking at this match like it's a Five Guys Burger. AAA better have someone like Keyra or the Faby Apache/Black Taurus combo waiting in the wings because otherwise I'm guessing this will be the worst match on the show.
Winners: This was too close to call Black Danger went down; now it's barely even a "shot in the dark" situation. If I have to pick I'll go with the technico(a)s and that's only because a) I have no idea what the rudo team will look like and b) Shani is here and she needs to keep looking strong going into the Faby match at Triplemania. This could easily change if Faby and Taurus walk down to the ring Sunday with the Denzel "Imma murder these fools" attitude.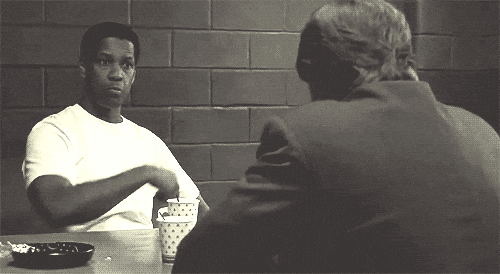 Australian Suicide vs. Aerostar vs. Darby Allin vs. Drago vs. Sammy Guevara
What to Expect: Normally I would use the "now this is podracing" gif in a situation like this but this goes beyond podracing. This looks "Howard the Duck in the post credits scene of Guardians of the Galaxy" good. When it comes to high flying, Aerostar, Australian Suicide and Sammy Guevara are as world class as they come, both in in innovation and variation. Drago doesn't have the same catalogue of dives as those three but he's incredible as well. The only question mark I have is with Darby Allin and that's just because I'm not a regular EVOLVE viewer. All I know is he looks like the decaying corpse of Ghost Rider and looks to be just as crazy as the other four guys in this match. That's all he really needs to be in what should be the lucha libre equivalent of Michael Keaton's Bruce Wayne screaming "CMON! LET'S GET NUTS!". I expect we'll see every sort of dive imaginable and I wouldn't be shocked if we got not one but TWO dives from very high places. Looking at you, Aerostar and Allin.
Winner: Aerostar. This goes for whether this is a normal exhibition match or if they make this for the AAA Cruiserweight Championship. Either way it should be Aerostar. He has long been the best high flyer in AAA and has stuck with the promotion through thick, thin and anorexic. He absolutely deserves to be put over as the best and most definitely deserves a title that to this day he has never held (I know; I can't believe it either). It may be more heart than head with this pick but I say he takes this after around ten minutes. Fair warning; if this happens I may miss the rest of the show trying to catch a ride to the Aerostar after party with Rob Viper. Thought you'd like to know.
La Máscara, Máximo, Pagano vs. Juventud Guerrera, Kevin Kross, Texano Jr.
What to Expect: I hesitate to get too excited for this one because AAA has already dangled the "Juvy returns to the ring in AAA" Twinkie in front of us before, only to pull it back. Oh who cares, let's get excited right now! THE JUICE IS LOOSE! THE JUICE IS LOOSE!
Honestly, getting to see Juvy wrestle again in a major promotion is pretty much the main reason for anticipation regarding this bout. Well that and the whole MAD thing him and Kevin "Thanos Got Nothin On Me!" Kross got going on. Besides that though this match is a mystery. Texano once again feels out of place in this match, which seems to signal he's joining MAD or getting replaced by either Teddy Hart or a new MAD member. The technico team is meanwhile…it could be better. You know Pagano will try hard but he's coming off an Arena Aficion show where he couldn't have looked worse, while Máscara and Máximo have been coasting harder than Bruce Willis in recent weeks. Sure that was against Histeria and Psicosis but it's not like they were trying their asses off before that either. It just feels to me there's not enough here to say it'll be a good match outside of Juvy and Kross, which leads me to believe this exists less to be a good match and more so to be some sort of angle. Either way I'm looking forward to this just because I get to see Juvy do his thing again. Between him and LA Park's hot return in CMLL I'm kind of hoping this is the universe's way of bringing back elements of my childhood. Now if only the universe could give us a Super Calo comeback!
Winners: I'm thinking some sort of non finish with the technicos getting the win after Juvy, Kross and whoever their third partner is get DQ'd. There will be a beat down afterwards, the mysterious leader of MAD will appear on the ramp again briefly and then will disappear because this will not be the biggest MAD moment of the night. Don't worry; we'll get to that shortly.
El Hijo del Fantasma & Psycho Clown vs. Brian Cage & Rey Escorpión
What to Expect: Oh look; another big question mark of a match. Shouldn't Texano be here with Escorpión instead of a returning Cage? Is Psycho Clown going to be able to go or was the injury angle done for him in Arena Aficion just to keep him off that show? I honestly have no clue where AAA is going this match; I do know whatever direction they take it will probably be good, as long as they don't do the same finish they did Thursday with Psycho Clown in Pagano's place (for those who missed it, Fantasma turned rudo and walked out on Pagano). Fantasma and Psycho are both good workers and they'll either be across the ring from Escorpión/Texano (who have morphed into a killer team since winning the AAA Tag Team Titles in March) or Escorpión/Cage, a team that only features the return of one of the best athletes wrestling has ever seen. Those sound like winning scenarios to me, especially if Cage gets into the groove and finds some chemistry with the always great Escorpión. We'll see what AAA wants to do but either way I feel pretty good about what this match will give us.
Winners: Regardless of whether this match stays the same or Texano and Cage switch places (or something else entirely), Fantasma and Psycho aren't winning. I see the rudos taking this home after Fantasma betrays Psycho to further his rudo turn or some sort of accidental contact occurs between the two that sets up a pin. And yes there will be a big brawl between Fantasma and Psycho after, in case you needed the obvious stated!
Hair vs. Hair Match
Averno, Chessman, Super Fly vs. Carta Brava Jr., Mocho Cota Jr., Tito Santana
What to Expect: If you had told me at the beginning of the year that a match between Los OGT's and Poder del Norte would be a potential Match of the Year Candidate, at the same time AAA was regaining momentum and LA Park was turning into the top draw in Mexico, I'd have assumed I slipped off into one of those parallel universes you only see in comic book universes. And yet here we are. This match has become such a big deal that it would probably be headlining this show if not for Wagner and Mysterio being on the card. That's how good a job AAA and these two teams have done since this feud was re-started after what seemed to be a program ending TLC match at Rey de Reyes. Now they just need to stick the landing and, barring AAA going too far overboard with the booking, I think they will. It certainly doesn't hurt that we've seen these teams deliver twice now already, first at Rey de Reyes with an incredibly underrated TLC match and then two weeks ago in Tehuacan with an even better trios match. There's no reason for them not to top those matches here; the emotion will be higher due to the stipulation, the feud has more steam, there's a nice story component of how much Super Fly can give due to a leg injury and both teams will likely be willing to go even further than they have previously. There are certainly no guarantees in lucha libre, but I'm willing to bet my Batman Bobblehead that this will be the Match of the Night and, as I hinted at earlier, potentially a match you can fit right next to the Tijuana opener and La Familia Real vs. Los Ingobernables as the lucha libre Match of the Year.
Winners: I'd personally give the win to Poder del Norte. It hasn't been the easiest road to the group getting over but they've been one of the steadiest groups in AAA going back to the promotions catastrophic 2017 and I think they have potential to get even bigger. The problem is they're below at least Averno and Chessman on the AAA totem pole, they've lost every big Apuesta match they've had to this point and, perhaps most importantly, they've won every match in this feud so far. Put all that together and I'd have a better chance of winning this match than Brava, Cota and Santana do. Thus you can look forward to Poder del Norte being bald as Averno, Chessman and Super Fly walk away with a hard fought victory. Now hopefully AAA uses the win to give the group something good to do following this feud.
AAA Mega Championship Match
Dr. Wagner Jr. (c) vs. Rey Mysterio Jr.
What to Expect: Obviously this event will have been really interesting long before we've gotten to this match…and yet I'm really tempted to say this is where things become interesting. Why? Because there might be more going on here than there was in the final ten minutes of Infinity War. Oh Grodd, the feels are all coming back to me again!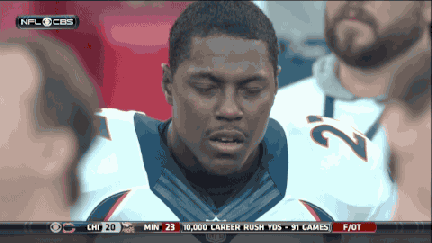 Like I said, there's a lot going on. this is Rey Mysterio's return to AAA for the first time in two years; that's always going to be a big deal. Second, it's Dr. Wagner Jr. vs. Rey Mysterio. DR. WAGNER JR. VS. REY MYSTERIO! That's two of the biggest legends in lucha libre history going against each other one on one for what might be the first time ever; kind of a big deal. Those two things alone make this must see and yet there's somehow a lot more going on beyond that. Originally there was supposed to be a third man in this match (making it a triple threat match) and recent chatter suggests that may still be the case despite AAA hyping the match as just Mysterio vs. Wagner on Thursday's show. The MAD angle looms large over this match given it's the main event and that angle seems destined to take its next step in a main event slot. Both factors may play into this, both may not. Either way we're all going to see whether they do and to see what Wagner and Mysterio can do with each other. We know what we'll get from Mysterio; the legend has remained as excellent as ever since his Lucha Underground stint and will work his ass off in this match. That means we're about to find out whether Dr. Wagner has been taking things easy ever since the Psycho Clown match at Triplemania or if he really no longer has that extra gear. I can't wait to find out and, regardless of what happens or whether Wagner can stay with Mysterio or not, the spectacle of this match should be more than enough to make it memorable.
Winner: Considering Wagner has seemed more like a placeholder champion than a guy AAA wants to be "the guy" long term, it feels like a title change is going to happen here. Of course that's complicated by the fact that we have no idea how long Mysterio will be around AAA for (I anticipate he'll continue to work shows here and there and will be on Triplemania, but possibilities with New Japan and WWE make that no certain thing), not to mention the potential for a third man. What should happen? If it were me I'd have Mysterio win with help from Konnan and MAD, leading to Mysterio turning rudo for the first time since Titanic was number one at the box office. Even AAA won't do that though so it leaves one last option; either Kevin Kross, Teddy Hart, Black Taurus (officially aligning with MAD) or another mysterious MAD member will be added to the match and win the title with the help from other members of the group. At that point the mysterious leader will head down to the ring, reveal himself as Konnan and the new era of AAA officially kicks into high gear.
That's it sports fans. I'm now going to go spend the rest of my day resting up to do a live review of this show tomorrow! As a reminder, there will be no CMLL Puebla preview or review going forward; I will merely provide results for the show after it concludes late Monday night. Till tomorrow!
Please change disks to continue…