We are less than 24 hours away from yet another big AAA show sports fans. This time it's Verano de Escandalo, aka the Summer of Scandal. Considered the last big show before AAA's marquee event, Triplemania, Verano de Escandalo is usually the show that settles the mini beefs while simultaneously setting up the big ones. Instead this year is more about settling the score between the Young Bucks and the Lucha Brothers, a feud that is just as much AEW as it is AAA, and a real feud between Faby Apache and Hijo del Tirantes. Everything else is more about setting up other stories for Triplemania and beyond, and if you believe what AAA said tonight, possibly to set up even more AAA/AEW angles. And that's all before you consider that this is AAA and ten thousand things could change before show time. All I can tell you for sure is that it'll be something to behold and it'll more than likely be entertaining, much like AAA has been all year. And with that, I think it's time for a preview. Let's get crackin'!
Lady Shani vs. Chik Tormenta vs. Keyra
What to Expect: As announced during tonight's show in Cancun, this match will indeed be for the AAA Reina de Reinas Championship! It's not surprising. Not only did Chik Tormenta earn a Reina de Reinas Championship a few weeks ago, but just last weekend Keyra staked her claim to a title shot after defeating Lady Shani in tag team action. And that's before we get into the post match brawl Keyra and Shani had! So yes; the title will be on the line and it will be a good time. All three luchadoras specialize in hitting hard and this match should be stiff, snug and full of Keyra dropkicks to the dome. I wouldn't have it any other way. This should be one hell of an opener.
Winner: One of these luchadores looks to be in line for a big match with Taya or Tessa Blanchard at Triplemania…and it ain't Tormenta or Keyra. Lady Shani retains in a hard fought effort.
Faby Apache vs. Hijo del Tirantes
What to Expect: This is distressingly one of two matches on this show CMLL has been building strongly for. That's right; the second biggest feud on one of AAA's biggest show is between their top luchadora and a rudo referee! The story of Faby vs. Hijo del Tirantes goes back many years, but the most recent issues stem from a failed alliance between the two that came to a head earlier this year after Tirantes screwed Faby over in a match. They've been feuding ever since, with Tirantes costing Faby matches, Faby then backbreaking Tirantes into oblivion, rinse and repeat. And that sports fans is why we are getting Faby Apache vs. El Hijo del Tirantes at Verano de Escandalo.
Now my first instinct regarding this match is that it'll need a ton of bells and whistles to work. That's not entirely accurate. As annoying as Tirantes can be as a referee, he is a trained luchador and actually isn't that terrible. He's nowhere near great either, but he's a passable worker and a good base, someone that can be carried to a good match with the right opponent and the right booking. Faby fits the first quality, and it honestly wouldn't shock me to see a ten to twelve minute Faby beat down turn into something worthwhile. This is AAA though; they love to make things as dramatic as possible and I expect this situation will be no different. And honestly that's fine. I haven't cared for this feud in the slightest but the AAA crowds have enjoyed it and they'll likely enjoy this as well, especially if it's overbooked. All I ask is that AAA keep this short, not go too overboard with the interference and allow Faby to have several minutes of just owning Tirantes over and over again. Do that and I'm onboard. Go over fifteen minutes with all sorts of silliness and I'll be out quicker than the time I walked out of the theater during Elektra.
Winner: I saw it suggested that Tirantes may win this match in order to set up a hair match between the two for Triplemania. Not only does that suggestion horrify me but I refuse to believe it'll be the case until I see it. Thus I'm going to remain in denial and pick Faby Apache to win this match, end this feud and deliver the best moment of my weekend that didn't involve me finding out that Francis Ford Coppola was finally making Megalopolis.
Mamba & Máximo vs. Australian Suicide & Sammy Guevara
What to Expect: Far be it for me to put myself in the position of Sammy Guevara, but if I were him and I saw this was my match for Verano de Escandalo, I would've lost my flight ticket under the couch cushions. What a waste this is for him and Australian Suicide, two really good performers who should've gotten a killer match on this show. Instead they're stuck with Mamba and Máximo, a directionless duo whose last appearance was so bad I'm surprised AAA didn't send them to the La Máscara zone. I suppose I can't write this match off just yet because both Mamba and Máximo can be good. The issue is they haven't been good in a long while and they're all wrong for opponents for the high flying Suicide and Guevara. Hopefully AAA can find a way to change this bout around, because otherwise this is going to be a smorgasbord that whiffs more than rookie year Javier Baez. Hold on; allow me to thank Cthulhu for helping Baez grow out of that phase and into one of the best players in baseball.
Winners: Mamba and Máximo are winning this because there is no Grodd and the cage wasn't 30 feet. All apologies Teddy; I only speak the truth.
Laredo Kid & Taya vs. Daga & Tessa Blanchard
What to Expect: Here's another match with some buildup. Taya and Daga have been having issues ever since Daga decided to betray Perros del Mal back at Rey de Reyes, and those issues have come to involve Taya's old Impact rival and Daga's new flame Tessa Blanchard. Laredo Kid hasn't been involved in this story too much (he's been having Match of the Year candidates instead), but he did come to Taya's aid when Daga and Tessa tried to attack her a few weeks ago so he does sort of make sense as Taya's partner. Mostly though he's here to be a super worker, and I don't think there's any doubt he will be given his level of performance recently. Throw in Daga as his base and the excellent Taya/Tessa chemistry and there's no reason to believe this match won't be a potential show stealer. And I may be underselling it given that this match features one of the best luchadores alive and and two of the best luchadoras alive.
Winners: I say this in seemingly every AAA preview these days but Tessa Blanchard is currently undefeated in AAA. There's no reason for that to change at this moment, especially when her streak can be used to help build to a big match with Lady Shani or Taya down the line. Thus she and Daga will get the W, with Tessa pinning Taya to seal the deal.
Aerostar, Pagano, Puma King vs. Chessman, Killer Kross, Monsther Clown
What to Expect: There are some matches on the show that have nothing going on, a little going on and a lot going on. And then there's this match, which has EVERYTHING going on.
I'm serious sports fans; there's an AAA storyline from whatever angle you look at in this match. Aerostar and Monsther Clown have been feuding since late 2018 and look poised to continue until at least Triplemania (and maybe beyond). Chessman and Pagano have just started battling over which one gets to take a death bump and which one gets mist sprayed in their eyes. And Puma King has become the first real opponent for Killer Kross in his AAA run, though he's had no luck beating The White Rabbit either. All those angles will be on display for this match and at least two of them should be alright. I have no concerns with Aerostar and Monsther Clown working together after the great chemistry they've shown, and Puma King has proven to be the perfect opponent for Kross in that he can sell Kross' monster offense while also being charismatic enough to make fans believe he has a shot. The issue is the Pagano-Chessman feud, which is mostly an issue because there's little Chessman can do to get anything out of the high effort, low ceiling nut ball that is Pagano. AAA's only hope on that end is that Pagano steps it up for a big show, and by "steps it up" I mean he goes full Lucha Extrema and just batters himself for everyone's amusement. Otherwise he's going to be deadweight in this match, and I'm not sure that's enough for the otherwise engaging Aerostar/Monsther and Puma/Kross sequences to overcome.
Winners: AAA loves to put Kross over on big shows and wouldn't you know it; tomorrow is a big show. He, Chessman and Monsther win after Kross pins Puma with a Powerbomb through some sort of object.
Hijo del Vikingo, Impostor La Parka, Myzteziz Jr. vs. La Hiedra, Rey Escorpión, Texano Jr.
What to Expect: To think; if AAA had just put Star Fire in this match we would have another potential show stealer in this spot. Instead we'll now all get to witness Impostor La Parka comedy, which will include him forcing himself on La Hiedra because Grodd only knows why. Can you tell how unexcited I am for this bullshit?! It's such a shame given who's in this match. At least with the last bout they're building towards something with all six luchadores, even if some of them (Pagano) are below average. This match has nothing going on and thus could've been a showcase for Myzteziz and Vikingo (both coming off career best work last week) against a white hot Los Mercenarios team with two guys (Rey Escorpión and Texano) who perfectly complimented them. I have no doubt they'll still have some good spots and I wouldn't doubt Vikingo, given the hype currently surrounding him, will have something else to do on this show besides this match. It'll matter little because Parka is still involved, he'll still be the focal point and this match will suffer because of it.
Winners: I honestly have no idea; Parka never likes to lose, Los Mercenarios shouldn't be losing right now and Vikingo shouldn't be losing right now. That seems like the makings of this match being changed; till then though, I'll bet on Parka getting the rub and the technicos getting the win.
AAA Tag Team Championships
Matt Jackson & Nick Jackson (c) vs. Fenix & Pentagon Jr.
What to Expect: Behold the biggest match on the show sports fans and perhaps the biggest match AAA will run all year from a viewership standpoint. To think this all began back in February when Fenix and Pentagon decided to rock the wackiest suit jackets ever while attacking the Young Bucks at AEW's Double or Nothing ticket rally. That followed the Bucks attacking the Lucha Brothers at an AAW show and then led to Rey de Reyes, where Fenix and Pentagon won the AAA Tag Team Championships from Escorpión and Texano, only to be screwed out of them minutes later by the Bucks, backed up by Konnan. The Bucks successfully defended the championships at Double or Nothing and this match now likely serves as Pentagon and Fenix' last chance to recapture the belts. And that sports fans is how the Lucha Brothers vs. The Young Bucks became a thing that would lead to many AEW fans turning on Twitch tomorrow night.
Now there's really no point in discussing match quality sports fans. The Young Bucks and Lucha Brothers have always been fantastic together (even their Rey de Reyes match was pretty good, minus the crowd reaction) and this match should be no different. The real question is what the hell is AAA going to do with the Tag Titles? On the one hand, the Bucks (even if they are working Triplemania) aren't long for holding those titles. On the other hand Pentagon and Fenix don't make much sense either; both guys have still yet to show up on AAA shows consistently this year and both make sense long term as singles stars, especially since Fenix still has the AAA Mega Championship. There's no way AAA won't give us Lucha Brothers vs. Young Bucks in some form (even AAA isn't dumb enough to mess with their meal ticket on this show) but I wouldn't doubt there's another plan here to get the titles to a team that isn't currently in this match. I don't know if it's a case where a team is added or if AAA goes the Rey de Reyes route and has a surprise match after this one, but I wouldn't not be surprised at all to see Hijo del Vikingo (who again, has all eyes on him and is on AEW's radar) get involved with a partner, nor would I be surprised if Rey Escorpión and Texano seek revenge for what happened back in March. One way or another, something will happen here and I'm very curious to see what it is. Ultimately I just hope it's good. We know one part will be because Pentagon, Fenix and the Bucks can do no wrong together. The rest will be up to how well AAA can pull off whatever the plan is.
Winners: I have two predictions for two scenarios. If by some miracle this match is played straight, then Pentagon and Fenix will defeat the Young Bucks to become two time AAA Tag Team Champions. If there's a twist of any sort…then Hijo del Vikingo will walk out one half of the AAA Tag Team Champions, getting the rub from both the Bucks and Lucha Brothers. Who will his partner be? One tough prediction at a time dammit!
Dr. Wagner Jr. & Psycho Clown vs. Blue Demon Jr. & Taurus
What to Expect: This poor match. I mean I don't feel that bad for it considering the Mérida crowd will be hot for it, but the US fans watching this show are going to see this match as a sitting duck after the last bout. The only way it can turn out to be interesting for them is if the rumors (started by AAA tonight in Cancun) of Cody Rhodes making an appearance to confront Taurus are true, leading to a set up for that match. Otherwise this is just going to be more set up for Dr. Wagner Jr. and Blue Demon at Triplemania, with some cool Psycho Clown and Taurus sequences thrown in. I get why AAA has it last; they don't want a repeat of dead silence like the last time the Bucks were there and Psycho guarantees a reaction. It doesn't change the fact this match is likely more set up than not.
Winners: Blue Demon gets the win for him and Taurus after Rey Escorpión comes in to take out Psycho Clown and Demon fouls Wagner in the chaos to get the W.
And that sports fans is the Verano de Escandalo preview. I'm now off to work on a Father's Day CD for my dad; I suggest you all do the same. Till tomorrow night for the Verano de Escandalo review, Happy Father's day to all…and down with Inoki-ism.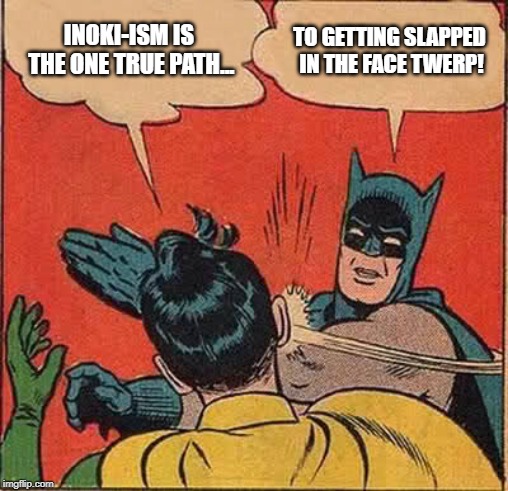 Please change disks to continue…