If tonight's CMLL's Homenaje a Dos Leyendas is that holiday dinner with the in-laws that disapprove of you, AAA's Rey de Reyes is the fun party your cousin throws where everyone lets loose and has a good time. One of the biggest events of the year for AAA, the 2019 of Rey de Reyes is coming at a good time for the promotion. They've reached a new TV deal with TV Azteca, they've brought back Arturo Rivera for a new version of the talk show Sin Máscara, began a partnership with All Elite Wrestling (which we'll get our first glimpse of on this show) and have been consistently putting on good shows since the year started. This show looks to continue that trend and, if all goes right and one match gets a few tweaks, could rival last month's Tepic show for the best thing AAA has done this year. I'm very excited about it and you should be too. So with that, let's dive in and see just what AAA should have in store for us.
A Special Appearance by AEW's Cody Rhodes
What to Expect: There are two big unknowns on this show sports fans; this Cody appearance is one of them. I'm totally looking forward to it mind you, I just have no idea what it's going to entail. Will Cody be wrestling? He was testing out the knee a bit in the latest Road to Double or Nothing video AEW released but it's hard to believe he's ready to start wrestling again so soon after surgery. So if not that then what? Will he just cut a regular promo? Will he announce a special AAA match at Double or Nothing? Does he reveal a certain other surprise that may be taking place later on this show? Does Cody meet his destiny and challenge Psycho Clown to a match at Double or Nothing? Who can say for sure sports fans, beyond the fact that this will definitely be one of the more intriguing moments of the show. All because we just have no idea what will happen.
Winner: Currently you're asking how someone can win a promo segment. This is AAA though and every AAA promo segment always ends with someone getting beaten down. Thus look for Konnan to emerge victorious here after he and several AAA guys attack Cody, before running off when Vampiro and some AEW guys try to make the save.
AAA Mixed Tag Team Championship Match
Big Mami & Niño Hamburguesa (c) vs. Lady Maravilla & Villano III Jr.
What to Expect: I hope you're ready for the polar opposite of CMLL's show sports fans, because where that show featured matches with no stories this show has a whole lot of them. And this one may be the best of the bunch! One night after a match, Niño Hamburguesa returned to his locker room to find a note from a secret admirer. That secret admirer was Lady Maravilla, the former CMLL luchadora who returned to AAA as a ruda earlier this year. She revealed herself as the admirer during the middle of a match Hamburguesa was involved in, costing his team the match. Since then we've been treated to a series of trios matches where Maravilla attempts to seduce Hamburguesa into defeat; sometimes it fails (like it did during the opening match in Tepic last month) but most of the time Maravilla has succeeded. Now it's time to see if it will again as Maravilla teams with frequent trios partner Villano III Jr. to try and take AAA's Mixed Tag Titles off Hamburguesa and his frequently absent partner/actual girlfriend (?) Big Mami.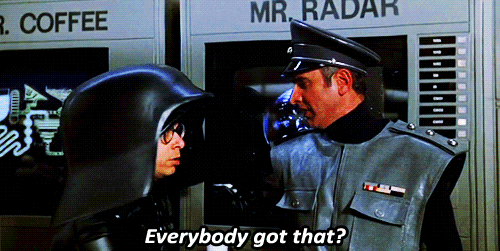 Frankly this sort of angle should be the sort of silliness that doesn't work in wrestling…and yet it's not only worked, it's been a blast. Maravilla has fully embraced the role of cocky, not all on the up and up love interest, the already popular Hamburguesa has been perfect as Maravilla's lovable mark and AAA has thrown just the right amount of tongue in cheek humor (like the amazing Love Camera shot they used in the last few matches of this story) to keep things entertaining. Most importantly though, the matches have almost always been fun and in some cases have been great, bolstered by the fact that Hamburguesa, Maravilla and Villano III Jr. are all really good. Sure the match would be hotly anticipated even without that factor because Hamburguesa is legit beloved by AAA fans but also because we all want the next chapter of this angle. Will we find out Maravilla has developed true feelings for Hamburguesa? Will Hamburguesa get fooled again? How will Big Mami, who's been absent for most of this angle, react to all of it? It's great theater, but its great theater that will be helped by the fact that these four (despite Mami's limitations) will likely go out there and deliver a very watchable, fun match to boot. What more can I say, other than this will be an absolute blast.
Winners: I am a firm believer that at some point Maravilla will realize she has fallen for Hamburguesa and the two will become the most likable couple since Willow and Tara. But it will not happen Saturday. What will happen is Maravilla and Villano III Jr. taking the Mixed Championships off Hamburguesa and Mami after Maravilla seduces Hamburguesa into defeat again, leading to the breakup of the former champs and the end of season of the As Hamburguesa and Maravilla Turn telenovela. Or should I say
Four Way Match for the AAA Reina de Reinas Championship
Lady Shani (c) vs. Chica Tormenta vs. Keyra vs. La Hiedra
What to Expect: This is really a Lady Shani-Keyra match with Chica Tormenta and La Hiedra thrown in for moral support. It's like what WWE did with Ronda Rousey and Becky Lynch by adding Charlotte, and I'm going to stop there before the hate mail rolls in! The point is that Keyra and Shani have been on a collision course for awhile now, and this match only continues to build towards that eventual one on one encounter. And while I would've preferred we got that match here I can't say I'm down on this match in the slightest. La Hiedra has come a long way in the past year and Tormenta is one of the more underrated luchadoras in Mexico. They should fit in well with great workers like Shani and Keyra, and should help this match be the hard hitting goodness we're all hoping for.
Winner: Not only does Keyra have a singles match with Shani happening sooner or later but she's also got something brewing with Faby Apache, as evident by her beat down of Faby in Monterrey a few weeks ago. You never know how long it'll take for AAA to get around to that but that, coupled with the Shani-Keyra issues, makes a Keyra victory here the most logical choice. Thus look for our second title change of the night, with Keyra getting the victory after pinning Hiedra, allowing Shani a road back in to win the title she didn't actually lose.
Daga, Joe Lider, Taya vs. Carta Brava Jr., Mocho Cota Jr., Tito Santana
What to Expect: Perros del Mal reunion! Yes the gang (or at least some of the gang) is getting back together nearly four years to the day of Perro Aguayo Jr.'s tragic death, which should add an extra layer of emotion for this match. It doesn't hurt that the quality will be good otherwise. It's not a state secret that Daga and Taya are really talented performers, and while Joe Lider isn't a great luchador these days, he tries his ass off and is no longer the liability he seemed like not too long ago. They're a fun team, and they have AAA's unsung heroes in Poder del Norte to work with, and no one is more consistent at putting out strong performances than the trio Brava, Cota and Santana. The effort and emotion should be off the charts, leading to a really good match.
Winners: The easiest call to make as Perros del Mal cements their return with a victory.
Drago, Pagano, Puma King vs. Averno, Chessman, Super Fly
What to Expect: To think it took us till match four on this card to reach something that is a bit of a question mark. It only took us one match to do that on the CMLL Homenaje a Dos Leyendas preview! Remember this time last year when AAA looked like wrestling's equivalent of the New York Knicks while CMLL was delivering fun shows?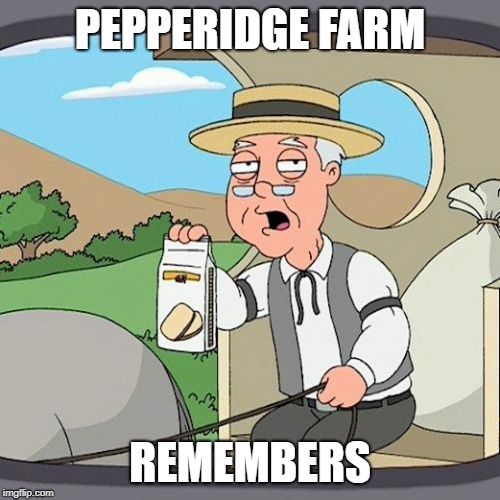 Honestly, the only reason I'm even somewhat concerned about this match is Pagano. I've said it before and I'll say it again; the dude works his ass off but has absolutely no skill whatsoever, and outside of the Death Match realm that flaw does tend to work against matches he's involved in. That said he's surrounded by excellent talent, including a great rudo team in Los OGT's, a rejuvenated Drago and budding international superstar Puma King. If any group of luchadores could be enough to overcome Pagano's limitations, it's these five. Well that and a group that included either Psycho Clown or Cíclope and Miedo Xtremo.
Winners: For the first time in a while, we have a TOO CLOSE TO CALL situation. That means it's time for the coin of Canada to make its long awaited return. You know the drill; heads technicos, moose rudos…and it's MOOSE! GET OUT THE WAY! GET OUT THE WAY! GET OUT THE WAY! Averno, Super Fly and the star of Chessman: The Reality Series take this one. Only Kevin Kleinrock will understand that last reference.
Rey de Reyes Match
Aerostar vs. Australian Suicide vs. Golden Magic vs. Hijo del Vikingo vs. Jack Evans vs. Laredo Kid vs. Myzteziz Jr. vs. Sammy Guevara vs. Taurus
What to Expect: Some quick background for the new AAA fans out there wondering "what the hell is a Rey de Reyes match?" Simply put, Rey de Reyes isn't just the name of the show; it's also a King of the Ring style tournament that AAA runs every year, if King of the Ring's format was changed every single time. Sometimes AAA does a cibernetico match, sometimes they do it tournament style leading to a four way final, sometimes they do a battle royal, sometimes they do an elimination match, sometimes they do something else entirely. I'm still not sure what style it is this year (my guess is elimination match) but either way the result is always the same; the winner is crowned AAA's Rey de Reyes and gets a giant ass sword as his prize. Frankly, if I had my druthers, that's what every tournament winner in wrestling should be rewarded. Trophies are cool, but only Rey Escorpión can say he got to carry around a bad ass sword for the past year because he won a tournament. And you can't beat that.
You know what else you can't beat; how great this match is likely to be. The only reason I'm not willing to call this the Match of the Night yet is because a) we don't know what type of match it'll be and b) we don't know if/who AAA will be adding as potential surprises. If it just stays the way it is though and AAA makes it an elimination match then look out. There's not a bad worker in this match; I'd argue Golden Magic is the only one you could say is just "good" in this bout and on his best day he's capable of excellence. Everyone else is either great, extremely great, out of this world or Jack Evans, and I may be underselling some of these guys. This is basically all of the best high flyers in AAA along with Taurus, a guy who can also fly and who may be the best base in the world. The only way AAA could mess this up is if they turned it into a battle royal, if they shortchanged it on time or if they inexplicably added a Dave the Clown/Impostor La Parka type performer in. Otherwise, this should be a home run. Memo to AAA; keep this as is! If you do, you'll see things in this match others wouldn't believe, and that may just be the tip of the iceberg.
Winner: There's only four guys I can see winning this match; Vikingo (AAA's hottest young star), Aerostar (arguably the biggest star in the match), Laredo Kid (who AAA has rightfully gotten behind in a massive way) and Guevara (Laredo's rival, AEW member). I'm one of the people who believe the rumors that Vikingo was originally supposed to win last year and he has even more momentum than he has now… so there you. It comes down to Vikingo and Laredo Kid, and Vikingo will defeat his Los Jinetes del Air partner to claim the sword and the biggest win of his career.
Mamba, Máximo, Psycho Clown vs. Jeff Jarrett, Killer Kross, La Máscara
What to Expect: Here lies the only, and I mean only, match on this AAA show that I couldn't give two shits about. And even still I haven't given up hope because the one true ace himself, Psycho Clown, is involved. That man could be dropped into a hell dimension where he's forced to wrestle 10,000 Dave the Clown's and he'd make it work. That's how much you can trust the one true ace of the universe. Alas, this is a tall order even for him. I continue to hope Jeff Jarrett is going away for good and each time he returns; maybe this is the weekend WWE finally tells him to stay home but I'm not optimistic. And if there's one thing everyone who watches AAA can agree on, it's that the La Máscara-Máximo feud has been a total drag. Somehow, someway, I don't see that changing here, especially since La Máscara hasn't been trying in matches since 2015. Unless there's a significant change to this match, it will easily be the worst thing on the show and ten to fifteen minutes where we feel really bad for Psycho Clown and Killer Kross. You two deserve better. The rest of you; eh.
Winners: The technicos get the W, then the rudos beat them up afterwards to keep their heat in a classic AAA booking move. If only they'd go with my idea, where Psycho and co. just win and we forget that Máscara and Jarrett ever existed in AAA.
AAA Tag Team Championship Match
Rey Escorpión & Texano Jr. (c) vs. Fenix & Pentagon Jr.
What to Expect: On paper, this is the best looking main event for an AAA big show since…Triplemania? Maybe even further back than that? However long, this match looks to be a winner and it may be getting better. We already know that Cody will be on the show, but after this week's Being the Elite where they were shown leaving home with their passports, speculation is that The Young Bucks (Matt and Nick Jackson) may be on their way to Puebla to either interfere or get themselves added to this match. Can you imagine if that happens? Not only would it turn this great looking match into an extremely great looking match, but it would easily be the highest profile match in the careers of Rey Escorpión and Texano. Let's go live to their reactions of this potential news.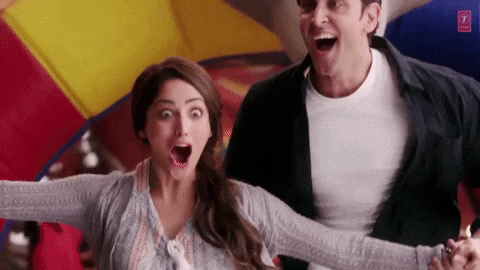 Of course, there's no hard confirmation on the Bucks involvement in this match; hell they could be going to Japan or OWE in China for all we know. Sure they're feuding with the Lucha Brothers, Cody is already going to be here and it makes the most sense, but still; no guarantees! So for now we'll put the wild internet speculation down and just focus on the match we have. And as I've already said at least three times, the match we have is really, REALLY good. Whether you're a hardcore lucha libre fan or a casual one, I don't need to sell you on Fenix and Pentagon these days. They're great, together and individually, and I don't expect that to change with this match. It puts most of the pressure on Escorpión and Texano, which would be worrying if Escorpión and Texano hadn't spent the past year being a great team. I know Texano isn't the most beloved luchador due to his mediocre Lucha Underground run, but he's been excellent teaming with Escorpión, one of the best luchadores in the world who's just needed the spotlight on him to prove it. There's always a question of how we'll these teams will mesh, but at the end of the day we're talking about three exceptional talents and one really, really good talent. These guys are pros, they know what they're doing and they know how big a moment this match will be. The Rey de Reyes match will be better if AAA plays it straight, but this match will be close and should be outstanding in its own right, whether it stays a regular tag or does indeed involve a certain Elite tandem.
Winners: Ever since Pentagon and Fenix made it clear they were challenging for these titles back in Mazatlan, the only thought I've had is that they'll be holding these titles when they face The Young Bucks at AEW's Double or Nothing. It just makes the most sense and nothing I've seen or heard has changed my stance on that. Therefore, in the third title change of the night, expect the Lucha Brothers to start their first reign as AAA Tag Team Champions by defeating Escorpión and Texano, making Fenix a double champion in the process. To think we were one CMLL booking snafu away from Pentagon and Fenix potentially holding the AAA Tag Titles and two thirds of the CMLL World Trios Titles, all while Fenix is AAA Mega Champion. The lesson as always; CMLL ruins everything.
And on that note I'm off to go rest up for CMLL Homenaje a Dos Leyendas tonight! There will be live coverage of the show as it airs, and I'll be doing the same for this show tomorrow. Till we meet again sports fans!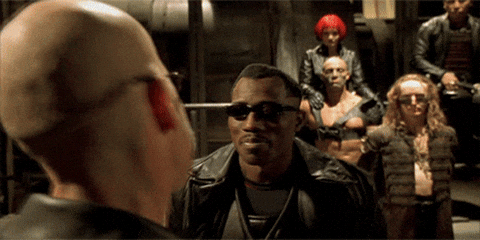 Please change disks to continue…