It's here sports fans! AAA's Rey de Reyes is only moments away and I dare say this big event has somehow gotten bigger in the past 24 hours. There are so many questions to be answered. Will Lady Maravilla break poor Niño Hamburguesa's heart yet again and steal the AAA Mixed Tag Team Championships? Will Keyra win the Reina de Reinas Championship to put herself on a collision course with Faby Apache, or does Lady Shani retain to set up the long awaited battle with Taya? Who wins Rey de Reyes and the giant sword? What does Cody Rhodes have to say? Will the Lucha Brothers add the AAA Tag Team Championships to their long list of accomplishments? And finally, are The Young Bucks actually going to be there? We'll find out soon enough sports fans, and we'll do so with our first live review in quite some time. Are you excited? You should be! Let's begin.
AAA Mixed Tag Team Championship Match
Big Mami & Niño Hamburguesa (c) defeated Lady Maravilla & Villano III Jr.
Boy do we have a ton to unpack here sports fans! First the match; it was solid. I wouldn't go as far to say good as there were a few sloppy  moments, but overall I was very entertained and I thought all four luchador(a)s worked well with each other. But this match was always going to be more about the story than the match and we got tons of story. Once again we had Lady Maravilla working her charms to try and seduce Niño Hamburguesa into defeat. Once again Hamburguesa fell for it…but Big Mami (in a smart move) managed to dispose of Maravilla long enough to get Hamburguesa focused on Villano III Jr., thus allowing them to retain. That's a nice little bit right there; even better was Hamburguesa carrying Maravilla out as the love cam played! Is this where Hamburguesa wins Maravilla over? What becomes of him and Mami; they are still champs after all! There's still a lot of questions sports fans and while the match was just kind of good, the storytelling was very strong and I'm still quite excited about this angle.
Cody
Just as I predicted, Cody Rhodes' segment was early in the show. And just as I expected, Konnan got involved and there were fisticuffs! You gotta love AAA booking; it may be predictable, but it's fun predictable and in this case it worked like a charm. We had a really cool moment where Cody surprised Hugo with an AEW job (he's the Spanish Correspondent), then we had a great Konnan-Cody promo battle and then we had, and this is real, TAURUS SPEARING CODY! Yes, AAA set up Cody vs. Taurus on this show and what else matters beyond that right? I have no idea when we're getting that match, but I'm stoked for it. We also got Psycho Clown and a bunch of others running in to save Cody, plus the Cody-Psycho hug in case you didn't think this segment wasn't enough of a win. Just awesome. There was some silliness (like Hugo accidentally translating English to English in the excitement), but I loved everything about it and it made everyone, especially Taurus, look great. It also appeared Cody was having a great time, which was nice to see.
Four Way Match for the AAA Reina de Reinas Championship
Lady Shani (c) defeated La Hiedra, Chik Tormenta and Keyra
I don't know where Dario Cueto is spending his days now that Aerostar has revived him but I hope he watched this match because it's everything he ever wanted from wrestling. Why? One word;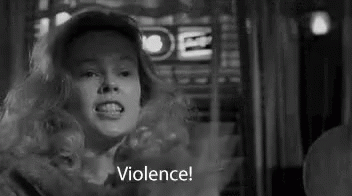 Holy shit this was a bruiser! The best kind of bruiser may I add. If there's any complaint to have about this match it's that it was a bit wobbly at the beginning and it perhaps could've used a few more minutes. Other than that this was beautifully stiff. Lady Shani wound up being the winner of this match and frankly she was probably the one who came out the most unscathed while dishing the least amount of punishment. The others were just wrecking each other. This was yet another strong La Hiedra performance as she continues to get better and better. Meanwhile Chik Tormenta and Keyra seemed like they were trying to wipe each other off the face of the earth with some of their sequences. There were gnarly chairshots, Spanish Fly's off the apron through tables, awesome dropkicks and probably fifteen million other things I can't remember. I loved every minute of it! This was a terrific match and probably the best Reina de Reina title defense since Faby Apache vs. Shani last year. Speaking of Faby, she came out to continue her issues with Tirantes, which of course led to them fighting, the rudas attacking Faby and Taya running down to make the save. I've lived long enough to see Faby and Taya become allies; how about that?!
Carta Brava Jr., Mocho Cota Jr., Tito Santana defeated Daga, Joe Lider, Taya
We're about a minute removed from this match and all I know is about 90 different things happened during the final minute/post match of this contest. Daga turned on Joe Lider, Poder del Norte won, Lider got borderline destroyed taking a stage bump (after he had already gone through a ladder), Keyra and Chik Tormenta attacked Taya with Faby Apache coming to her aid…did I miss anything? Oh yeah; the match! Honestly I think all the post match stuff kind of overshadowed the proceedings. The match was definitely solid, with Poder del Norte doing great work, Daga looking good prior to his betrayal and Taya looking like a bad ass. It's just hard to be memorable when the whole thing is followed by about 90 different things. At least they solidified Daga's rudo turn (and a potential feud with Lider) and the Faby-Taya alliance I suppose. In the end just a little too much craziness for my taste, even if the match was overall pretty good.
Averno, Chessman, Super Fly defeated Drago, Pagano, Puma King
It's fitting that I'm using the Batman gif here sports fans; just not for the reasons I expected. Halfway through this match I was thinking to myself that it was good, but it needed a little extra kick. And then the final minute happened and the match somehow made the women's match look like a simple stroll in the park.
I don't even know how to describe the end of this match sports fans. On the one hand it was something; on the other hand Super Fly took a Sunset Flip Powerbomb through a table on the back of his head, Pagano and Chessman kamikaze'd their way through a table and Puma King…well I'm not sure what happened to him but he collapsed afterwards. This was a match, for better or worse, where the guys left everything on the table and it showed at the end. Whether or not that's a good thing I don't know. I'm inclined to lean towards thinking this was a good match with an unnecessarily dangerous ending, especially on Super Fly's spot. If they hit that flush, I think it takes the match over the top in a good way and we're all raving right now. Instead this was fun, but it got scary at the end and that's going to be the only thing we remember at the end of the day. Holy shit.
Mamba, Máximo, Psycho Clown defeated Jeff Jarrett, Killer Kross, La Máscara
This is a weird one to judge sports fans because on the one hand, a lot of this match felt kind of silly. It was a cage match, and yet we had people leaving the cage and returning, Jeff Jarrett doing next to nothing as per usual; all the ingredients for what would usually be a shitty match. And yet I can't sit here and say it was because, once again, Psycho Clown rode in on the white horse to save the day. THE ACE BABY! There's a reason for that and it's this match. Even when things make no sense, even when the situation looks dire, Psycho always finds a way to come through and he did again with La Máscara of all people. The match (which was a decent brawl when nonsensical things weren't happening) eventually came down to those two, and not only did Psycho get La Máscara to try but he got him to take a super bump off the cage in the form of a Powerbomb through the table. It was an excellent spot, well executed and it may have saved this match. All because Psycho is willing to do anything right now to drag a match (and whoever is in it) to the promised land. I can't say I loved the match due to the stuff that happened earlier (leaving and returning to the cage, which Psycho was guilty of as well, is just dumb), but Psycho salvaged it well at the end.
A Wild Blue Demon Jr. Appears
And that's about it! Blue Demon Jr. came out, he cut a promo on Dr. Wagner and then he left. Why did I write about this? Beats the shit out of me!
Rey de Reyes Match
Aerostar defeated Eclipse Jr., Golden Magic, Hijo del Vikingo, Jack Evans, Laredo Kid, Myzteziz Jr., Sammy Guevara and Taurus
Sports fans, I present to you the Match of the Evening and a certifiable Match of the Year candidate, courtesy of nine of the best, craziest bastards in lucha libre today. Batman, take it away again!
Like, I don't know how anyone can be upset with this match. It had everything we wanted AND THEN SOME! I'm not sure the Marvel movies do fan service as well as this match did. There were at least fifteen sensational dives throughout this match. Every guy, from Eclipse Jr. (likely Lanzeloth in a new gimmick) to Sammy Guevara to Jack Evans to Myzteziz Jr. got a great moment. Taurus, despite not winning, looked like an absolute world beater; he had the most eliminations, he looked absolutely spectacular at everything he did and even in elimination he looked great as it took three guys to pin him. Hijo del Vikingo was superb. Laredo Kid continued his hot streak. AND BY GRODD HOW ABOUT AEROSTAR?! There are few luchadores that deserve this victory more than Aerostar, a luchador who has been innovative, exciting and above all loyal to AAA for years while getting very little in return. Tonight was his reward for all that, and he put on one hell of a performance to get there, including a great final stretch to beat his old friend Laredo. I honestly thought this was either Laredo or Vikingo's night given the rise both guys are experiencing, but it's easy to forget that Aerostar has also been on a bit of a roll AND has an upcoming Apuesta match with Monsther Clown in the not too distant future. So it made total sense for him to win from that standpoint, in addition to the fact that he was just due. I was so happy to see him win and I don't think I'll stop smiling about it for days. In the end, it was the cherry on top of a match AAA got completely right. They got the action correct, they got the booking correct and even if we didn't know it at first, they got the winner correct. Outstanding work by all involved.
AAA Tag Team Championship Match
Fenix & Pentagon Jr. defeated Rey Escorpión & Texano Jr.
So this wasn't what anyone expected! Here I was thinking either the Young Bucks would be added to the match or they would come out to screw over the Lucha Brothers; instead Pentagon and Fenix had a short match with Texano and Escorpión and won the belts clean! In hindsight the call makes sense, both from a booking perspective and from how the match turned out. This wasn't a terrible match by any stretch of the imagination but man did it seem like Rey Escorpión and Texano weren't quite on the level. I don't know if it was nerves, a lack of chemistry or what but they were just kind of there in this match, with Escorpión uncharacteristically failing to catch a Fenix dive at one point. In their defense, the Lucha Brothers weren't in top form either, though that could be because they were saving themselves. I don't want to be too down because the action was still overall solid, it just wasn't the classic everyone was expecting. Still, AAA made a good move to put the titles on the Lucha Brothers and from that standpoint it served as a strong ending to a LOL WHO AM I KIDDING, THE NIGHT WASN'T OVER WITH THIS!
AAA Tag Team Championship Match
Matt Jackson & Nick Jackson defeated Fenix & Pentagon Jr.
It turns out the Bucks were indeed in Mexico after all sports fans! How did AAA get to this match? Simple; Konnan came out in the post match, had words with Pentagon and then brought out the Young Bucks via "the lights have gone out!" gimmick. An impromptu match was made, the Bucks and Lucha Brothers battled for about ten minutes and at the end Matt and Nick Jackson had captured yet another pair of Tag Team Championships while the internet went nuts and the Puebla crowd went Mr. Freeze.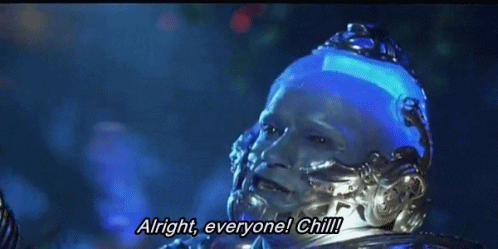 Where to begin breaking this one down?! I guess we'll go with match quality, which I thought was really good. Certainly this wasn't on the level of some of the other Bucks-Lucha Brothers matches out there but for the time they had I thought both teams did really well, tried very hard and in the case of the Bucks showed little rust after being off for several months. No the crowd didn't really react, but a) the crowd barely knows who the Bucks are, b) they were likely burnt out from having sat through a three hour plus show (which included a great semi-main and Psycho Clown winning in a cage) and c) this angle/match was just as much about getting stuff going for AEW as it was AAA. So them being quiet wasn't a surprise to me and it's not a problem that can't be fixed. Now will AAA fix it? That's what we'll have to see going forward; you can get away with the Bucks being cold this time but they'll have to have some momentum going into big shows like Verano de Escandalo and Triplemania. Again though, that's a problem AAA can and hopefully will address. Beyond that, from a "building to Double or Nothing" perspective and a match quality perspective, I thought these four and AAA made the most of it. It wasn't the Rey de Reyes match, but it was still really strong and a good close to the show in my estimation.
That was AAA Rey de Reyes sports fans. Overall I'd call this a borderline great show, if not quite the masterpiece it could've been. There was some overbooking I didn't love in the Perros del Mal-Poder del Norte match, the end of the Pagano match was scary and the cage match was at times nonsensical. At the same time AAA got the booking for the opener right, the women's four way was an absolute gem, Psycho Clown was tremendous, the Rey de Reyes match is a borderline Match of the Year contender you need to see and the closing stretch of the show was at worst compelling and at best really well done. We'll see where AAA goes from here but I remain encouraged by what we're getting from them and consider this yet another good show from a promotion that has really upped their game.
And with that, I'm off to sleep! Till next time sports fans.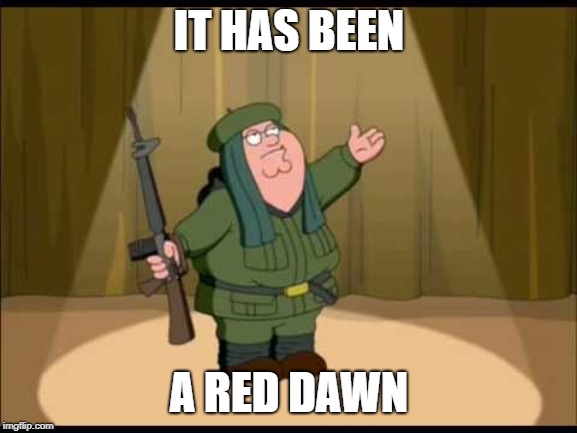 Please change disks to continue…