Now that it's become apparent that AAA Live on Twitch is a permanent thing (at least as permanent as an AAA thing can be these days), there's only one thing for me to do; preview and potentially review the shows depending on my schedule! It all starts today, as we look at tomorrow's AAA show which features a whole lot of Rey de Reyes qualifying matches. How many? Almost an entire cards with, and knowing AAA the main event may somehow turn into a qualifying match too before all is said and done. Oh, and did I mention we have no idea how many people from the winning teams qualify for Rey de Reyes? It could be all of them, it could be one of them; hell it could be none of them. That would be some classic AAA! But that's for tomorrow. For now, let's just focus on what we know and listen to Danny Elfman's Batman theme while we do it.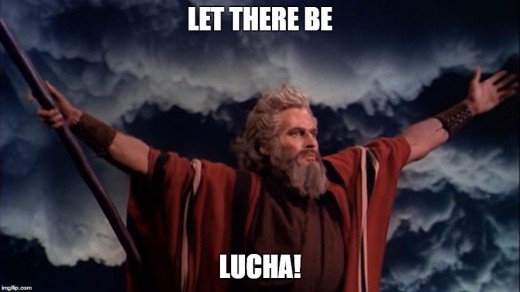 Rey de Reyes Qualifying Match
Dinastia, Pimpinela Escarlata, Venum vs. Chicano, Mamba, Villano III Jr.
What to Expect: DINASTIA! The last time I saw him, the Space Jam sequel was a thing we were seriously talking about. That's better than poor Venom, who I'm pretty sure hasn't been seen since the original Space Jam (and yes, I'm aware this isn't the same Venum as from the 90's). Hopefully they still know how to wrestle, because aside from them and Villano III Jr., this match may be as painful as anything related to Space Jam. There, we're 3 for 3 on Space Jam mentions in this paragraph. Although I guess we're now 4 for 4 after that one.
Winners: I'd hate to see Villano III lose a shot at Rey de Reyes, but I'd rather see that than have to deal with Mamba and Chicano getting a shot. Dinastia, Pimpi and Venum win this one.
Rey de Reyes Qualifying Match
Raptor & Tiger Boy vs. Ángel Mortal Jr. & Máscara de Bronce
What to Expect: It's the son of the dude Super Calo once unmasked teaming with Máscara de Bronce against a dinosaur and a tiger. Seems like a winning situation to me! I actually like the odds of this match being solid all things considered. Raptor and Tiger Boy are both lesser talents compared to some of their peers, but they're still pretty good while Máscara de Bronce is quite good. Look for this to be quick and fun, as long as you try to forget that Máscara de Bronce was at one point supposed to be a legit Mega Championship contender a year ago.
Winners: Bronce is the biggest name of the group so I'd go with his team. He and Mortal win it, though it still won't change the fact that Super Calo still hasn't Ángel Mortal Sr.'s mask up on his mantel. You cannot erase it until you unmask Super Calo Jr. Mortal Jr., and you're gonna have to go to The Crash to get that done.
Rey de Reyes Qualifying Match
Dave the Clown & Imposter La Parka vs. Monster Clown & Murder Clown
What to Expect: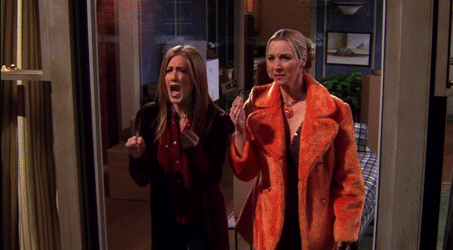 What else needs to be said?
Winners: Team Dave/Imposter La Parka. Why; because there is no Grodd and the cage wasn't 30 feet. For the love of Cthulhu, NEXT!
Rey de Reyes Qualifying Match
Angelikal & Bengala vs. Histeria & Ripper Psicosis
What to Expect: When Ripper and (to a lesser extent) Morphosis left CMLL and went back to AAA to become the other Psicosis and Histeria again, I was pleased. You would be too if you no longer had to write about the lifeless corpse known as Ripper attempting wrestle. All of that is to say that the joke's on me because now I have to cover both of them again! This is why we can't have nice things. At least they're in there with two really talented luchadors in Angelikal and Bengala Nova I suppose. I can't bring myself to get excited for this match just yet, but if there's anyone who can get Histeria and Ripper to turn back the clock, it's those two.
Winners: It should be Angelikal and Bengala Nova; then again Kaya Scodelario should be Batgirl and that isn't going to happen either. I see Histeria and Rippercosis winning this one after El Hijo del Tirantes screws Bengala because we just have to do that match for some reason. Here's a lesson to take with you through life sports fans; when you think you can actually escape from Ripper or a Tirantes, don't; they're just going to pop up again five minutes later.
Rey de Reyes Qualifying Match
Cuervo, Escoria, Hijo del Vikingo vs. Averno, Chessman, Super Fly
What to Expect: The only way this match isn't the best match of the night is if whoever is running the show in Vampiro's place takes it off the card. Dear whoever is running this show in Vampiro's place; DON'T TAKE THIS OFF THE CARD! For one you have the best (or second best, depending on how you feel about Poder del Notre) rudo trio team on one side, a group of luchadors who always deliver even in AAA's darkest time. On the other side you have one of the best young luchadors around in Hijo del Vikingo and, and I can't believe I'm saying this, a likeable, suddenly exciting team in Cuervo and Escoria. It wasn't even a year ago I was mocking them for being blander than Hayden Christensen during a Triplemania preview podcast. Them suddenly becoming good (after teaming with the Imposter La Parka of all people) is the most surprising story since Dion Phaenuf was traded to a team not in Canada. I was convinced that guy was just going to play in the Great White North forever and then bam; traded to the Kings.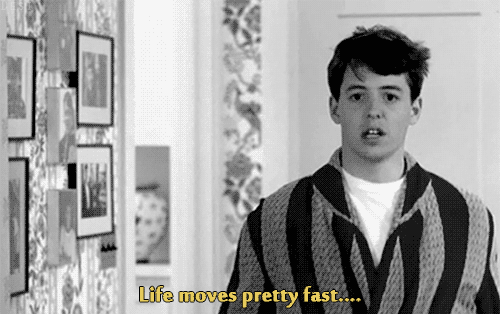 Winners: Aren't the OGT's facing Poder del Notre at Rey de Reyes? As such, it make it very difficult for them to be in the Rey de Reyes match, so I say Cuervo, Escoria and Vikingo pull off the upset victory after a cameo appearance from Carta Brava, Mocho Cota and the Tito Santana who isn't the Tito Santana you're thinking of.
La Máscara, Máximo, Psycho Clown vs. Hernandez, Hijo del Dr. Wagner Jr., Rey Escorpión
What to Expect: It's not the semi-main event but this does have a shot to be something. Granted it has been awhile since I've seen Hernandez, La Máscara or Máximo wrestle so it's possible they've gotten a lot worse in the meantime. Otherwise you're getting a match with an all around good performer in Máximo, a guy who will walk through hell in a gasoline suit to get a reaction (Psycho Clown), the most underrated main event luchador this side of Lucha Underground (Rey Escorpión), two serviceable workers in Máscara and Hernandez and…whatever Hijo del Wagner is giving you. Plus there might be a Blue Demon Jr. cameo considering he, Wagner and Hernandez are tight now. That aspect (and the fact that AAA loves overbooking more than I love Buffy the Vampire Slayer) could hinder this match, but at the least it should be a worthwhile watch if only to see Psycho prove how batshit insane he is. I mean that guy tried his ass off in a match where Vampiro couldn't be carried off on a stretcher correctly! Psycho Clown is the hero we deserve and need, unless your Último Guerrero and one of his sweet rides.
Winners: The Neo Brazos win their first match together, followed by Psycho getting unmasked and everyone getting attacked after the match. The AAA way, as it was.
Game…blouses. I'll be in touch sports fans. Till that time, THIS!
Please change disks to continue…