Fact; AAA's Lucha Capital season two wasn't quite as good as Lucha Capital season one. Fact; Lucha Capital's season two finale was MUCH better than season one's finale. My goodness sports fans this show was like the Buffy episode "Becoming (Parts 1 and 2)", Alita: Battle Angel and that David Starr-Jordan Devlin OTT promo all rolled into one! After a season with its fair share of misses AAA threw their best foot forward tonight and delivered in spades. Every match was worth watching. The opener, second match and main event were all borderline great to legitimately great. The performances by Hijo del Vikingo, Puma King and Taurus were some of the best you'll see in lucha libre this year. And best of all this was all done in the span of two hours! In a year full of triumphs for AAA, I guess they felt they needed one more and got it. Let's now bask some more in the brilliance that was this great show in a BBQ restaurant.
Lucha Capital Semi-Final Match
Hijo del Vikingo defeated Carta Brava Jr., Pagano and Psycho Clown
You could not ask for a better start to a show than this one sports fans. WOW! I was expecting someone to potentially get moved down (looking at you Pagano) but instead the match remained a four way and, save for one or two iffy moments, this wound up being the best opener of the whole competition. In the words of Martin Tyler calling the end of Man City's goal against QPR…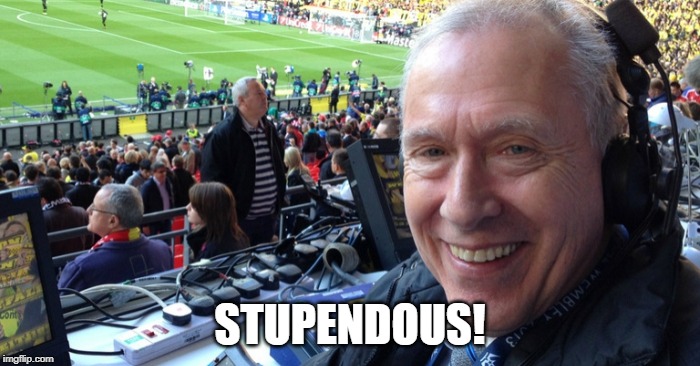 What a match. Like I said it wasn't quite perfect; Pagano, who I thought wrestled a hell of a match all things considered, had a few moments towards the end where he could've based/hit a few moves better. But on the whole this was a nonstop thrill ride where Hijo del Vikingo and Carta Brava Jr. got to rub shoulders with two main eventers and looked excellent doing it. Brava in particular was outstanding; sometime soon someone backstage at AAA is going to notice his overall ability and give him a shot at the big time. He was the best all around performer in this match tonight and this match featured Vikingo and Psycho Clown! In fairness, Vikingo wasn't far behind Brava (every jaw dropping dive was by Vikingo) while the ace meshed well with both guys and most importantly didn't big league them; he sold and did his best to make them look good. Ditto for Pagano, who again was far better than he had any right to be. It was just tremendously well worked and then ended on the right note, with Vikingo getting the win with a 450 on Brava, with Psycho just a second off from breaking up the pin. That finish, and Psycho's endorsement of Vikingo afterwards, were just the cherry on top of one hell of an opener. As I said at the start of this; you couldn't ask for a better way to kick off this show.
Lucha Capital Semi-Final
Puma King defeated Bengala
As expected, Flamita was nowhere to be seen for this match. Unexpectedly AAA decided to just keep this as a singles match with Puma King and Bengala duking it out. This was the correct decision because this match was just as good, maybe even better, than the opener!
Let me tell you sports fans; if you ever need to see proof of how great Puma King is, this is the match to watch. This isn't a shot at Bengala mind you; a few sloppy moments aside this was EASILY the best performance of the young luchador's career and a great sign that he's starting to get a handle of things when Último Maldito isn't there to catch him. But there's no question that Puma was a big reason for his success tonight, giving the young luchador confidence with his excellent basing and then carrying the rest of the match with his own electric audience and, most importantly, his charisma. This was an absolute tour de force performance from Puma and I dare say the best individual performance he's had this year. And he was in a five star match at one point! As I said, there were some sections that weren't entirely smooth and maybe that will get people to deduct points, but I absolutely adored this. Our second straight borderline great to great match on this show.
Lucha Capital Semi-Final
Taurus defeated Rich Swann and Willie Mack
This pretty much went exactly how you'd expect sports fans. Rich Swann worked hard, Willie Mack worked hard, Taurus worked hard and the result was a very good match. It wasn't quite the last two matches but that was going to be difficult given how great those opening bouts were. Wisely it seemed AAA leaned more into making Taurus an absolute destroyer who took it to Mack and Swann, with both guys getting the offense in when they could. It worked well for me, and most importantly we got another good result in Taurus winning. Man if only there had been someone who called Hijo del Vikingo vs. Puma King vs. Taurus in his preview earlier today. Oh wait; THAT WAS ME! Sometimes I look very smart and this was one of those times. But yeah; this was good.
Lucha Capital Femenil Final
Keyra defeated Big Mami and Lady Shani
Can you say upset sports fans? If you thought Hijo del Vikingo beating Pagano and Psycho Clown to get to the Lucha Capital Men's Finals was something, try Keyra, who like Dante in Clerks wasn't supposed to be here today, overcoming Big Mami and Lady Shani to become the new Lucha Capital Femenil Champion. I bet you Faby Apache wishes she hadn't stayed home now huh?!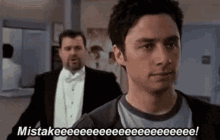 I legit have no idea what to say here. I guess I can talk about the match, which was actually better than I expected. I was a bit worried that Big Mami wouldn't be able to hang with Faby and Shani, but she worked very hard, stuck to what she did best (comedy spots and being ultra charismatic) and ultimately did a good job. The fact that Keyra wound up here instead of Faby also helped given the great chemistry she showed with Shani last week. They were at it again with some more great sequences this week, and while I certainly think Faby would've brought a similar strong performance, I'm not sure it would've been this good. In any event it all went very well, and then Keyra kicked Big Mami in the head twice and the next thing I know she's the champ! I still would've gone with Lady Shani winning; she's clearly the top star of AAA's Luchadoras division and her winning this after a strong competition just made the most sense. But if there had to be a second choice, Keyra would've been it so I can't be too mad; only mildly disgruntled I suppose. In the end the match was very good, the Keyra victory was a shock and it's hard to be mad about a result you semi-disagree with when the match was good and the rest of the show had been as strong as it had been. And it was only going to get better!
Lucha Capital Final
Hijo del Vikingo defeated Taurus and Puma King
Let this be a lesson to all wrestling bookers and promoters out there; when you have a chance to book three of your best up and coming luchadores in the finals of a tournament/competition, do it. Nine times out of ten they're going to go out there, have a killer match and the winner is going to get over huge. AAA did that tonight and everything I just described happened. Hell I predicted this final and even I couldn't believe how great this wound up being. The pacing was perfect. The action was jaw dropping. The performances were outstanding, which is saying something because this was the second match for Puma, Taurus and Vikingo on this show (and all over them worked hard fought matches the first time around). The action was smoother than a collaboration by Rob Thomas and Carlos Santana. Literally everything about this match and what AAA was trying to accomplish was done perfectly. It doesn't mean this was the Match of the Year or some legendary showcase, but at what AAA was trying to do it succeeded in every way, as did all three luchadores. Taurus looked like a monster. Puma King looked like a world class performer with charisma bursting out of his fur. And Hijo del Vikingo was the world class high flyer who not only continued to have Taurus' number but can add another belt to his trophy case (as well as the memory of a massive pop when he won). This was a great show before this match and this just made it even more special. I'm glad AAA saved the best of Lucha Capital's second season for last. A tremendous close.
And on that note I'm off to watch some Angel! I'll see you tomorrow for a CMLL preview and, if I can figure out how to write it, a few kind words about Euforia. TILL THEN!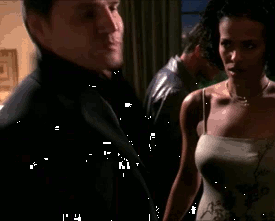 Please change disks to continue…
© 2019 Lucha Central
We invite you to follow us through our official social media accounts: