Tonight's Lucha Capital was an interesting one sports fans. On the one hand it seems most people I know found it to be a bit of a drag. On the other hand I found it to be easy to watch and relatively fun, if light years away from the episode of AEW Dynamite I watched beforehand. There were no must see, blow away classics but no matches were below solid, several guys were really good; I liked it! Now I guess I know what it feels like to be Seth Rollins, alone on Twitter, defending WWE in the hopes that Triple H will love me one day. Ugh, that was almost enough to get me to turn on this show here! Almost. Let's review shall we?
Máximo defeated Tito Santana and Dinastia
I guess this was one of the three times of the year where Máximo woke up in the morning and said "I'm gonna try hard tonight!" He did just that and we thankfully got a fun start to this show. Granted a big part of that was Dinastia; he is rounding into fine form right now and absolutely stole the show here with several great dives and even a double Code Red attempt that was actually pretty good! It takes more than one guy to make a good match though (unless you're Star Jr.) and luckily Máximo was indeed trying and Tito Santana rebounded strongly after that poor match he had in Lucha Capital a few weeks ago. Maybe Dave the Clown really was the problem there after all! Whatever the case this was a strong opener, although I would've preferred Dinastia getting the W over Máximo. A small nitpick given that Máximo was actually giving a shit for once.
Faby Apache defeated Keyra and Ayako Hamada
This was a match that Dario Cueto, wherever he may be hiding, probably loved to death. Mainly because it featured a whole lot of…what's the word I'm looking for?
It was a brutal affair sports fans. In some ways that was a great thing because there were times where this match felt like it wasn't clicking as well as it should've. Some of that was because moves like Keyra's split legged moonsault didn't come together (in borderline embarrassing fashion) but even without those slipups this match at times felt more like a match that just didn't quite have it. Fortunately it did have it at the end with a great Faby-Keyra sequence to finish things off, and there was plenty of hard hitting for those who enjoy it. I don't know; it was decent and arguably even good, but my expectations were higher than what we wound up getting.
Rich Swann defeated Dave the Clown and Argenis
I'm going to level with you sports fans; I saw this match and I began wondering what the hell Rich Swann did to deserve this. Besides the obvious of course! Its one thing to be put in there with the usually cold Argenis but Dave the Clown too?! That's like dooming someone to watch the fourth season of Community for eternity. Except not quite because Rich Swann somehow made this match worthwhile. He did get some help; Argenis was solid and Dave the Clown was a million times better than he was a few weeks ago. He's still Dave the Clown and my Grodd he could sell a thing or two here and there but he tried hard, his offense looked good and most of all AAA made sure to have him not control every second of the match like they did in the Vikingo match. That allowed more room for Swann to work his magic and he wrestled a hell of a match with some great dives and great energy. He did it all with a pretty gnarly cut on his lip too! I'm sure most people will rate this match at average at best but I liked it. It was far better than it had any right to be.
Puma King defeated Golden Magic and Drago
Maybe it's just me but if you get rid of the Canadian Destroyer spot Drago did in this match I think people would've been raving about this bout. Alas Drago did the move and everyone I saw online seemed to immediately go colder than Donna after Eric says the wrong thing while they're parked. Yes that's a That 70's Show reference and yes, we all know this is leading to me saying I enjoyed this match.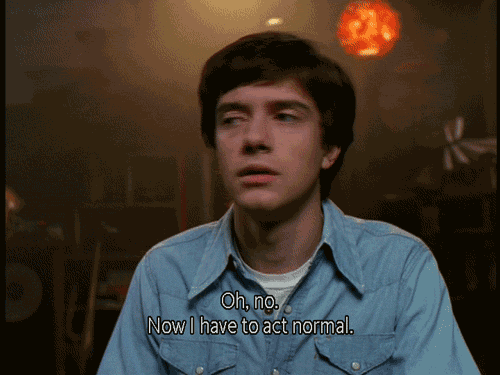 So yeah; I enjoyed this match. Canadian Destroyers don't bother me as long as they aren't done stupidly and I saw no reason to believe Drago's Canadian Destroyer was stupid (unlike Dave the Clown's). On top of that, everything else was really good to great so it's hard for me to DQ all of that just cause of one spot. Puma had a strong night, easily better than his first performance a few weeks ago when he seemed to be just going through the motions. Meanwhile Drago was his usual consistent self and I don't know about you, but it may be time to nominate Octagón Jr. as Mr. Lucha Capital. Last season he had those two bangers with Fenix and Pentagon. This season he tore it up during last week's main event and this week he was back and, in the words of Eric Bischoff, better than ever, with several tornillos to burn and a lot of smooth work. At the end of the day this was three really good luchadores having a really strong match, with a great ending that saw Magic hit a 450, only to go get to greedy in trying to attack Puma and getting caught in an Avalanche Pendulum Powerbomb. I really liked it. I will now crawl into a corner knowing that I'm the only one.
There you have it sports fans. I'll see you tomorrow for a CMLL preview. TILL THEN!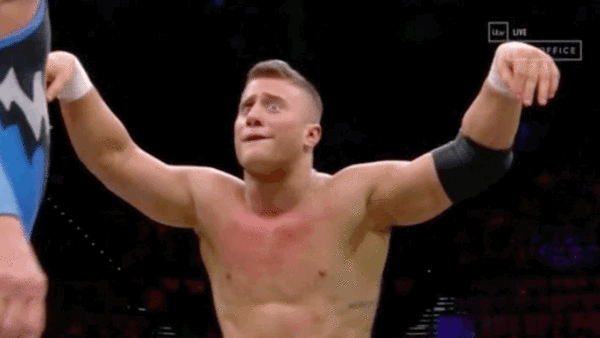 Please change disks to continue…
© 2019 Lucha Central
We invite you to follow us through our official social media accounts: