We are deep into AAA's Lucha Capital competition sports fans and tonight's show…somewhat highlighted that? I don't know; maybe it's the pre-holiday blues coming on but while I enjoyed much of this show it still struck me as more good than great. Then again I was spending a lot of the show hoping it would wrap up quickly so I could get back to my one true love; season three of Buffy the Vampire Slayer. It's very hard to compete with that regardless of if you're lucha libre or some other form of entertainment. But you don't want to hear about this; you want a lucha review! Ask and you shall receive.
Carta Brava Jr. defeated Argenis
I don't want to be too disrespectful to Argenis here sports fans because, despite being bland, he can be a really good worker. But this was the Carta Brava Jr. show. We already know how great Poder del Norte is but it's easy to forget that all three guys are really good workers in their own right and Brava is, in my book, the best of the group and a potential star if AAA ever wanted to cut him loose. He was showing off that skill here. There wasn't much high flying in his game but he based well for Argenis and had some great hard hitting offense, including one really strong spot on the apron. If you had put Hijo del Vikingo or another technico with a more expansive offense than Argenis in this match then this would've been a true barnburner. As such Argenis still did enough to hold up his end of the bargain, and along with Brava's performance and a great pace this match wound up being very good. Even better was that Brava won, meaning we'll get more matches with him, Mocho Cota Jr. and Tito Santana next week when Lucha Capital enters…whatever the hell the next stage looks like!
Villano III Jr. defeated Dave the Clown and Abismo Negro Jr.
There were things I loved and loathed about this match. I didn't love how long it took for the pace to pick up in this match (it felt like the first ten minutes were nothing but Dave the Clown and Abismo Negro Jr. beating up Villano), I wasn't thrilled with Dave the Clown (then again who is?) and yet again Abismo Negro Jr. was far more inconsistent than he should be. Fortunately all that was almost canceled out by a herculean performance by the always crazy Villano III Jr. He was crazy again tonight, trying a complicated arm drag spot with Dave (that half worked and half didn't), double stomping people right on the head, bumping like crazy and ending this match with a top rope Double Spanish Fly where everyone somehow lived to tell the tale. It certainly wasn't his best work but Villano's effort, and the crowd taking to him the way they did (a great sign for when AAA eventually uses him as a technico) helped this match significantly, and the final spot will give this a memory over all the other stuff that was mixed. I didn't love it, but I loved Villano's work and I can't fault the effort of Dave and Abismo, even if they still felt a bit behind. A solid match with strong work from a really special talent, who thankfully also went over!
Lady Shani defeated Keyra and La Hiedra
Let me tell you sports fans; there was wrestling in this match that was GREAT. So great I dare say it was better than some of the stuff I saw on Dynamite tonight and may have been the same level of quality as some of the Buffy episodes I watched today! That's not faint praise; nothing beats Buffy. Well other than maybe a perfectly chilled Pepsi.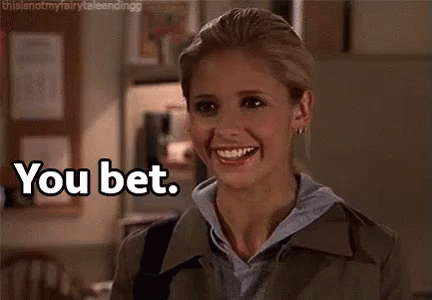 So yeah; I loved a lot of this match. There were some parts I didn't love, most of which involved sequences being a bit choppier than I would've liked. It's that sort of thing that will likely determine how you felt about the match, as the bulk of this bout was really well worked but the lack of smoothness at times may have been enough to take away from that. In the end, for me, the great wrestling trumped a few iffy spots. Lady Shani was off the charts in this match with some of her ground stuff, especially in the final sequences where the struggle for her to put Keyra away really came off well. That was also the best stuff Keyra contributed to the match, which is both good and somewhat alarming considering she's looked off at times in some of her recent performances. She was behind both Shani and Hiedra (continuing to impress when given opportunities), but still clicked with them far better than she did Ayako Hamada and Faby Apache a few weeks ago. Then again an average to good Keyra performance is still better than most people's best amirite? The point is this match had some iffy moments but on the whole was tremendously worked and borderline great in my opinion.
Puma King defeated Aerostar and Pagano
I don't really have a whole lot to say about this one sports fans. On the one hand it was decently worked when Pagano wasn't getting too ambitious. On the other hand, Aerostar grabbing his arm at the end and needing it to get taped up was scary when you consider he's probably getting a big victory over Monsther Clown in Monterrey this weekend. It looked to me like the injury was a work as both Pagano and Puma King worked over it afterwards, but you can never be too sure these days. All that aside this was a pretty solid encounter. It maybe didn't feature any flashy work and this wasn't the best of Aerostar, but Puma King worked his ass off and had some really impressive offense (he pretty much willed Pagano to take major bumps for his offense) for what was probably his best performance of the tournament. You can't go wrong there and his work was enough to make this a fun watch overall.
Taurus defeated Psycho Clown and Mocho Cota Jr.
I'll admit I was kind of distracted during this match because my mother called during it and well, it's my mother; I'm not ignoring her even if the one true ace is in the ring! Even still this match…I mean it was fine but you'd think it would be better given who was in it. I wouldn't say there wasn't any effort involved but this was definitely a match where the guys were taking it a bit easier than usual. The result was still a solid match because Psycho Clown is the ace, Taurus is excellent and Mocho Cota Jr. is a really underrated worker. In the end though the most notable thing wasn't really the work rate but the result, with Taurus beating Psycho via nefarious means. That's a big deal; Psycho Clown does take losses but generally to guys at his level only, which suggests that AAA may see Taurus at that level. Either way it was a big win for him and that made up for the fact that this match was more solid than very good, as I was hoping when it began.
On that note I am off to watch more Buffy and play more TEW. I'll see you tomorrow for a CMLL Preview sports fans. Till then, HAPPY THANKSGIVING!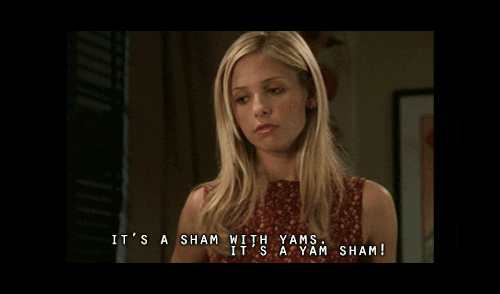 Please change disks to continue…
© 2019 Lucha Central
We invite you to follow us through our official social media accounts: